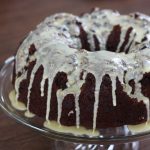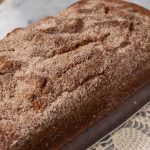 Got starter? Submit your Amish Friendship Bread recipe to our Recipe Box and you could win a $25 Amazon gift card!
One of the many things we love about friendship bread is how you can do so much with it. When you pass a starter onto a neighbor or friend, you can also pass along a recipe or two. We've made countless loaves, muffins, cakes, cookies, pancakes, even classic rustic breads. It's versatile, and it's easy. But more important, it's something that connects us with the community at large, because Amish Friendship Bread starter is passed from person to person, family to family. Like stone soup, everyone adds a little something to it, making it even more special than when it began.
The contest is simple. Browse our Recipe Box and modify a recipe or come up with one of your own. Test the recipe (it has to work!), jot your kitchen notes if you have any (tips for people trying your recipe for the first time), and snap the best picture you can using natural light versus flash.
There are a few guidelines, and they're listed below:
All recipes and/or pictures submitted may be added to the Recipe Box whether or not you've won and may be used for any promotions or book collections. If you do not want your recipe in the Recipe Box or included in any promotions or books, please indicate such at time of submission—it will not affect your chances of winning.
If the recipe is unique and not already in our Recipe Box, you'll receive credit for the recipe ("Submitted by xxx."). If you have a website or blog, we're happy to link to it. Same for the photo(s). So please submit only photos you've taken and recipes you've tested.
Amish Friendship Bread has been around for a while, as have many of the variations. Therefore, many of the recipes are already public use, and we recognize this. The Recipe Box attributes recipes that are submitted by users and the Kitchen, but please don't copy someone else's recipe and claim it as your own. Just provide the attribution and any changes you've made to adapt the recipe.
Every recipe

must

use at least 1 cup of Amish Friendship Bread starter.
If you use a variation of the starter (ie, a diabetic or gluten-free starter) that is not in our Recipe Box, please submit that recipe as well and we will link the two recipes together.
You can submit as many friendship bread recipes as you'd like! Each recipe will count for one entry.
Please provide a

complete

recipe (instructions, ingredients). Partial recipes or those that require us to "fill in the blanks" will be discarded.
Each recipe

must

be accompanied by a photograph or two. The more, the merrier! When possible, use natural light (take your picture in the morning, near a window) instead of a flash.
This contest is for new recipes submitted during the contest period.
This contest ends July 31, 2011 at 11:59 PST. Judging will be based on creativity, use of Amish Friendship Bread starter, and the photo. All recipes will be featured on our website and/or Facebook page. The winner will receive a $25 gift card from Amazon and this adorable Tovolo heart-shaped spatula, perfect for your Amish Friendship Bread pancakes and cookies!
When you're ready to submit your recipe, click here. Good luck!
This contest is now closed. Thank you for entering your tasty recipes into the Friendship Bread Kitchen Recipe Box. Sixteen recipes were entered! The winner of this contest goes to Wai Chan for her submission of Amish Friendship Bread Cranberry & Hazelnut Raincoast Crisps. Click below on the photos and recipe links to go visit the new submissions. Show your support and give the recipes a LIKE.
Submitted Recipes with Photos
L to R: Amish Friendship Bread Cranberry & Hazelnut Raincoast Crisps (c) Wai Chan; Amish Friendship Bread Starter (Gluten-Free and Casein-Free) (c) Susanna Russell; Banana-Fig Amish Friendship Bread Muffins (c) Jan Gardner; Amish Friendship Bread Sticky Buns (c) Jan Gardner; Amish Friendship Bread Basic Cookie (c) Susan Buetow; Amish Friendship Bread Peanut Butter Brownies (c) Susan Buetow; Amish Friendship Bread Nutty Cookies (c) Susan Buetow; Amish Friendship Bread Monster Cookies (c) Susan Buetow; Amish Friendship Bread Peanut Butter Filled Brownie Muffins (c) Susan Buetow; Pistachio, Fresh Basil and Chocolate Amish Friendship Bread (c) Michelle Lee; Amish Friendship Bread Fourth of July Bundt Cake (c) Denise Coard; Streusel Topping (c) Helen Nicholson
Submitted Recipes without photos