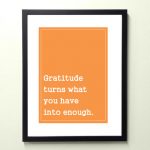 ** This giveaway is now closed. The winner is Tobiann. Congratulations, Tobiann, and here's to a great year for all of us! **
2012 was a great year, and 2013 will be even better. New experiences, new recipes, and a chance to step into a whole new you.
Yes, that was me channeling Oprah. But I'm serious, too. I want some wonderful, new experiences for myself and the Kitchen, and I want them for you, too. Research has shown that writing down what you want increases the probability of receiving or achieving it. I've seen the evidence in my own life, and really, what have you got to lose?
"Twenty years from now you will be more disappointed by the things that you didn't do than by the ones you did do. So throw off the bowlines. Sail away from the safe harbor. Catch the trade winds in your sails. Explore. Dream. Discover. " Mark Twain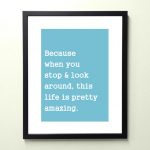 In this giveaway, tell me ONE THING you want to do/be/have/experience in 2013. Just one thing. It doesn't matter if it's seemingly unattainable or unrealistic, or if people have told you it's impossible or you're a dreamer. Go for it. You'll have me and your Friends in the Kitchen backing you all the way.
So tell me your one thing, and then I'll choose someone on January 15, 2013 to receive an inspirational 8″ x 10″ poster of their choice, black or white frame included. One of the many things I love is Etsy.com, and one of my favorite shops is BitsoTruth. So many wonderful words of wisdom there! To see the available options, visit the BitsoTruth Etsy shop.
There's power in numbers. Consider this gathering of Kitchen Friends, all witnesses and partners to your 2013 wish, your kick off to a great year!