EXTENDED BY POPULAR REQUEST UNTIL FEBRUARY 14, 2013!
Dear Kitchen Friends,
On January 29, 2013, The Avalon Ladies Scrapbooking Society, the second novel in the Friendship Bread series, hits bookshelves across America. For those of you new to the Kitchen, Friendship Bread is the novel that launched the Friendship Bread Kitchen which, like the starter itself, has grown and grown and grown.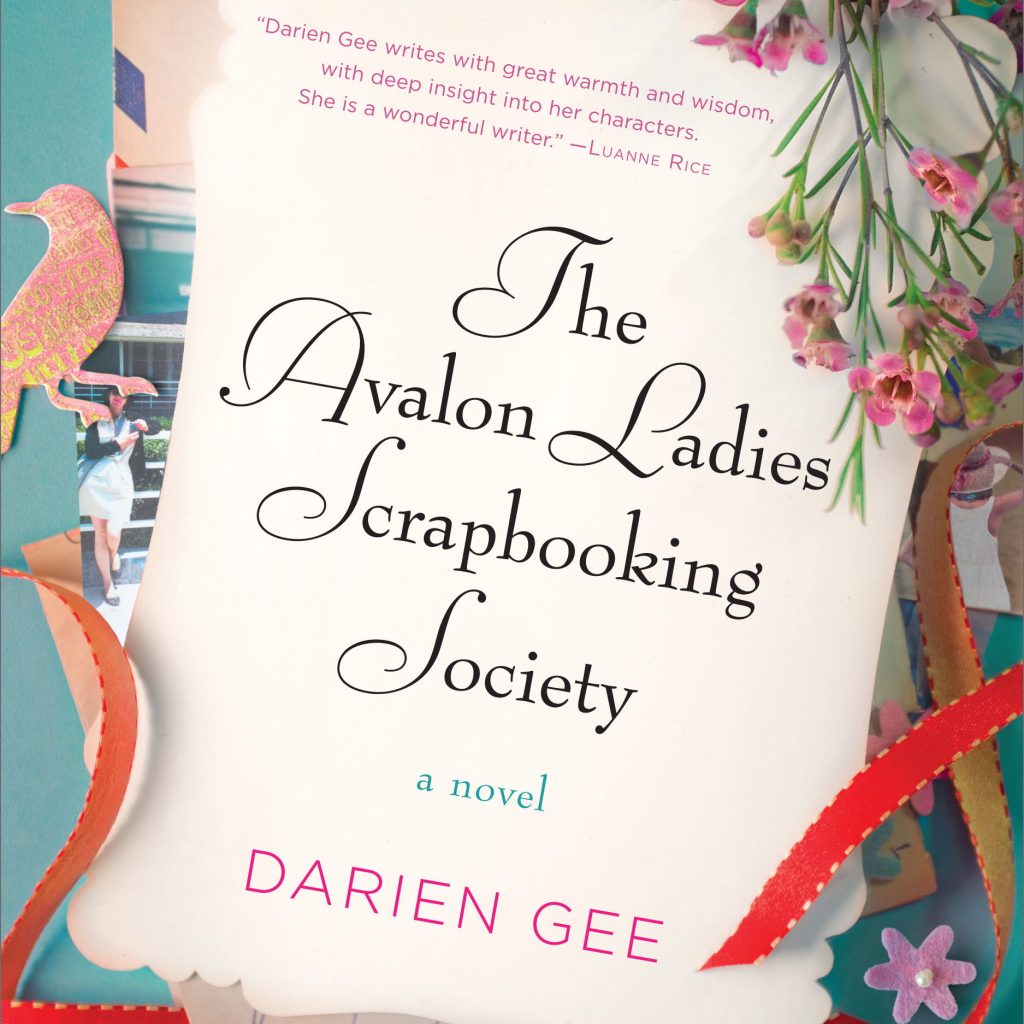 "This funny, moving book is the follow-up to Friendship Bread (2011), although The Avalon Ladies Scrapbooking Society can stand on its own. A welcome addition to any women's-fiction collection." Booklist
We're now almost 73,000 strong on Facebook, have 800 of you gathered around the Kitchen Table, our community forum for all things Amish Friendship Bread, and 5,000 of you receive Kitchen Notes and News, my quarterly-ish newsletter (to subscribe, sign up on the right sidebar). I've loved answering your questions and helping you find new Amish Friendship Bread recipes. Susan (our Kitchen assistant) and I have responded to hundreds of emails and requests in the past two years, and have enjoyed looking at all the wonderful pictures you've sent in of the bread. It's tremendous having all of you here, and I'm thrilled to be sharing this news with you.
"A three-hanky nod to It's a Wonderful Life. Gee gets the unapologetically schmaltzy tone just right with the irresistible premise that we can love the impossible. A surefire book club hit." Publisher's Weekly
I'm excited to announce that The Avalon Ladies Scrapbooking Society will be published on Tuesday, January 29, 2013. Buy a copy of my novel from January 27-29, 2013 and you'll receive two bonus gifts — woot! Not only that, you'll be helping me keep the Friendship Bread Kitchen up and running. The Kitchen is funded entirely by my novels, and means I've been able to keep the site advertiserment-free.
Pre-order or purchase the book on January 27, 28, or 29 (those of you who pre-ordered before 1/27 qualify, don't worry — this includes you, too!) and you'll receive our popular 13-page e-recipe booklet, 50+ Amish Friendship Bread Recipe Favorites (PDF), which contains instructions on making a starter, how to care and feed your starter, and the original Amish Friendship Bread recipe along with over 50 "at a glance" variations of the bread. You could make a new Amish Friendship Bread every week for one year!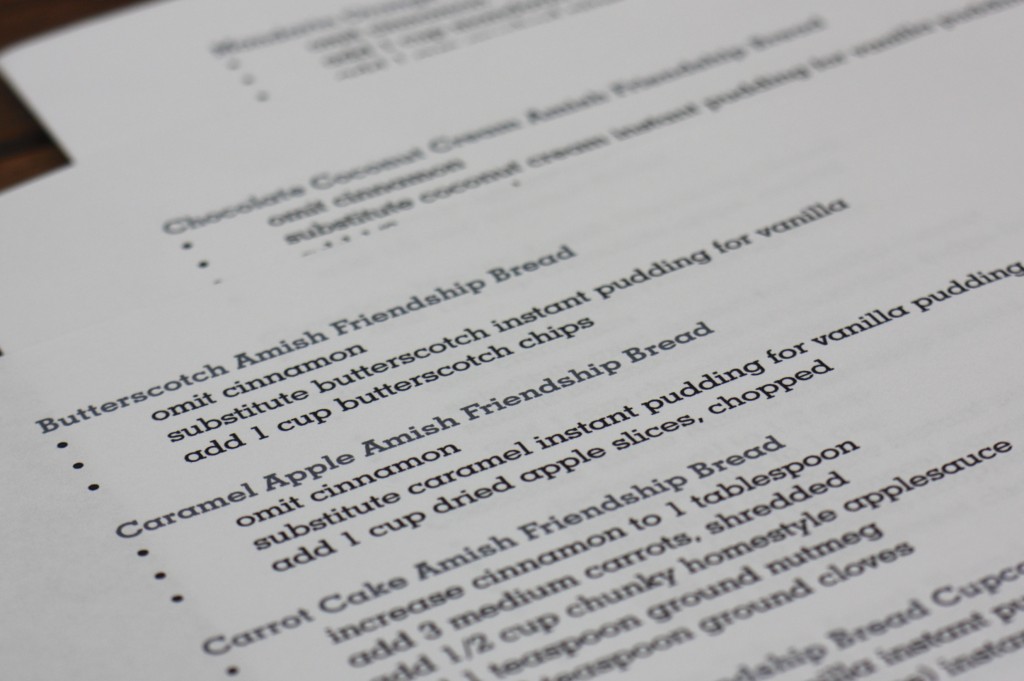 Buy now on
Indiebound | Amazon | Barnes & Noble | Books-a-Million | Powell's
Doubleday Book Club | The Literary Guild Book Club | Book of the Month Book Club
You'll also receive a 8-page download with gift tags, friendship quote cards, and recipe cards to include with any bread you gift to friends and family. This makes gift giving easy, and the friendship quote cards are perfect to tuck into birthday cards or lunch boxes. The recipe cards can be printed back and front or punch a hole and tie a ribbon to hold several cards together.
All you have to do is forward your receipt or order confirmation to authordariengee [at] gmail [dot] com. If you buy your book in a physical bookstore, then just snap a picture on your camera and mail it in. We'll verify it and you'll receive a reply within 6 hours (often much sooner) with a special code and link for the PDF downloads (be sure to whitelist the above email address or check your spam folder). If not, email me at fbkitchen [at] gmail [dot] com and I'll take care of it. You'll need Adobe Reader to read and print the file. That's it. This special offer expires at 11:59 pm EST on January 29, 2013.
Please share this with your friends — for under $26 (or $15 if you buy online), you get a hardcover novel (or Kindle or Nook version if you prefer), a recipe booklet, gift tag printables, and my thanks. Your purchase helps keep the Kitchen going and I'd truly love to see it continue to grow. I appreciate your support. Thank you for being in the Kitchen with me, and happy baking/reading!
warmly,

Darien Gee
Founder of the Friendship Bread Kitchen
and author of Friendship Bread: A Novel and The Avalon Ladies Scrapbooking Society: A Novel, both published by Ballantine Books/Random House