Friendship Bread: A Novel goes to paperback on Tuesday, May 1st, 2012!
The book has an entirely new cover.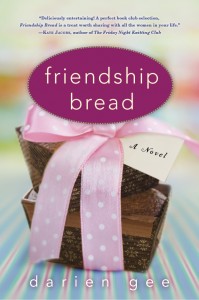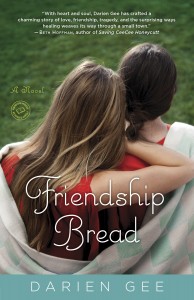 It was lovely to receive my own copies the other day.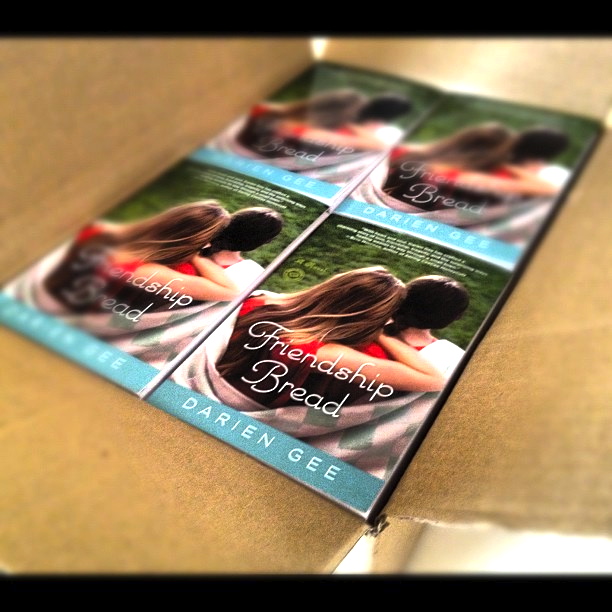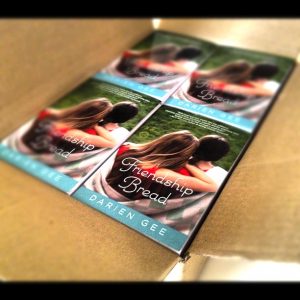 So this is my round-about way of saying I have copies to give away! A few notes:
Is this a novel? Yes, this is a novel. Read reviews and an excerpt

here

.

Oh. I was hoping it was a cookbook. It is, in a way. There are Amish Friendship Bread recipes included in the back (12, to be exact), baking tips and a truly heartwarming story of how Amish Friendship Bread changes a small town in Illinois, especially the relationship of two sisters who were once close but now estranged. Oh, and you know there are almost 225 FREE recipes here on the website, right? In other words, I've got you covered with as much starter and Amish Friendship Bread any one person could possibly want.
Book club? The paperback includes a Random House Reader's Guide just for you AND I'm happy to Skype or FaceTime with the group–just contact me via the contact form and we'll make it happen.
What about the next book? You're in luck–the trade paperback contains an excerpt from the next book in the series, The Avalon Ladies' Scrapbooking Society.
I want a copy! The trade paperback will be in bookstores everywhere on May 1st, including Target where you'll find it on the "Emerging Authors" shelf. You could also win a copy here!
I am giving away a copy a day from now until Friday, May 4, your choice hardcover or paperback. Here's what you need to do to enter:
"Like" the Darien Gee author page on Facebook: http://www.facebook.com/authordariengee

If you've read the book, leave a review on Amazon.com (leave it on the main page, the one with the picture of the hardcover book on it and all the goodies and reviews and excerpts) or bn.com or Goodreads. Each review counts as an entry so leave a different comment for each action. This only applies for new reviews left during the contest period.

Give the book a "Like" on Amazon (again, on the hardcover page — be sure to tell us what number "Like" you are). This only applies for new reviews left during the contest period.

Pin it! If you're on Pinterest, so are we. Follow us! http://pinterest.com/fbkitchen

Share the contest post on Facebook via our Friendship Bread Kitchen page or by clicking the "Share on Facebook" link below.
Do one or more of the above to be officially entered. Entries are cumulative which means once you're entered, you have a chance to win each day until the contest ends. Leave an entry for each action. Contest ends May 4, 2012 at 11:59 pm PST. Winners will be posted daily at the bottom of this post.
Good luck and thanks for reading!
xo
Darien
Winner for Monday, April 30: Megan Eskew. Yay!
Winner for Tuesday, May 1: Georgianna Miller. Whoop whoop!
Winner for Wednesday, May 2: Kira Endicott. Give her a hand!
Winner for Thursday, May 3: Janet Young. Sahweet!
Winner for Friday, May 4: Maria Daubert. Congrats!
Winners, please email your snail mail address to me via the Contact Form. Don't forget to mention if you'd like the hardcover or paperback version. We'll send out all of the books once the last winner is drawn!