Here's what's going on in the Kitchen this week:
More Kitchen Talks on Twitter!
On Tuesday, 3/29/11, from 1:00 pm CST – 2:00 pm CST (12:00 – 1:00 pm PST), grab a cup of coffee or tea and settle in front of your computer or smart phone for a fun hour of all things Amish Friendship Bread! Join us as we answer your questions, swap recipes, talk about our March Bake & Take, and more! This is your chance to meet other people who love the bread and get your questions answered. Moderated by Virtual Kitchen Assistant Susan and joined, when possible, by Kitchen Founder Darien.
AND, we'll have a special Kitchen Talk giveaway for a solid beechwood Oxo wooden spoon (with a curved handle and hole to hang on the wall near your mixing bowl) during the chat, so do come join us!
Not sure how to join us on Twitter? View our FAQs and troubleshooting tips here: https://www.friendshipbreadkitchen.com/kitchen-table?mingleforumaction=viewforum&f=17.0.
Contests, Contests, Contests!
From now until the release of my novel, Friendship Bread, on April 5, we'll have at least one contest or giveaway going on at any given time. I'm so grateful for your support and community in the Kitchen — keep helping each other out and asking questions if you have them, because Amish Friendship Bread is even more fun when we're doing it together! Search for contests in the search box or view our right sidebar. You can also click on the "Contests" link at the bottom of the page. Note: Because we have so many daily Friendship Bread Kitchen posts on our Facebook wall, we're asking that you check back on the contest page to see if you've won. Thank you!
The Countdown to the 4/5 Release of FRIENDSHIP BREAD Has Begun!
As many of you know, the inspiration behind the Kitchen began with my novel (which, of course, began with the bread!). While I was writing Friendship Bread, I was baking a lot and experimenting with different variations, and started sharing my recipes online. The Friendship Bread Kitchen was born.
The Kitchen's Recipe Box has grown to over 100 Amish Friendship Bread recipes, and our community on Facebook has swelled to over 25,000 people. I want the Kitchen to be one of the first places you'll go for any Amish Friendship Bread questions, mishaps, or community! The Kitchen exists because you were willing to join us, so THANK YOU!
We are 8 days away from the official publication of Friendship Bread. Both the Kitchen and the book have been a labor of love for me, and I hope you enjoy them both! I'd be grateful if you could "Like" the page on Amazon or Barnes & Noble, and once you've had a chance to read it (or if you were able to read it early), that you'll consider leaving a review if you enjoyed it.
Darien and the Kitchen Hit the Road
I am going on tour and bringing my recipes with me! Join me for book and bread events in Seattle (April 8 and 9), Milwaukee (April 11), Grand Rapids (April 12), Dayton (April 13), and Chicago (April 14). Check the "Events" tab on our Facebook page or my Amazon page.
March Bake & Take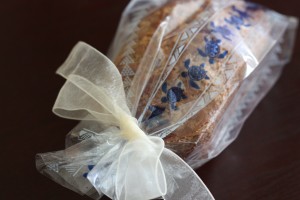 We're in the homestretch, and if you haven't shared your Bake & Take story yet, go do that now to be in the running for our biggest giveaway yet! A set of silicone bakeware, nesting mixing bowls, an audiobook of Friendship Bread, a $25 Amazon gift card, and more! Visit the Bake & Take page for details.
What's Baking in the Kitchen This Week
More savory (non-sweet) Amish Friendship Bread recipes will be posted soon, and we invite you to share your recipes with us! You'll receive full credit for both the recipe and the photo. If the recipe is already in our Recipe Box, we won't add a duplicate but we will include your photo in our image gallery with your name for the credit. Submit your Amish Friendship Bread recipe using our "Submit" form found on the Recipe Box tab or by clicking here.
Have a great week, everyone, and remember to ENJOY and give thanks for all the good things in your life!
Your Friend in the Kitchen,
Darien
PS. Our next contest is here: Mini Me, Take 2! It's a Mini Bundt Silicone Pan Giveaway!