Dear Kitchen Friends,
I hope everyone is having a great April–it's hard to believe that May is just around the corner!
New Amish Friendship Bread Recipes!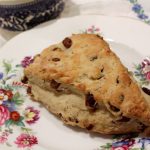 Love International Cafe flavored coffee? Our Recipe Box has several new additions this week, including Chai Latte Amish Friendship Bread Cupcakes and Hazelnut Cappuccino Amish Friendship Bread Cake using this flavorful instant coffee.
Submitted recipes include a scone variation, a biscotti variation, a lemon cheesecake, and a Weight Watchers variation. Try something new this week!
Darien's Back in the Kitchen But Still Doesn't Know What Time Zone She's In
I'm back after 8 days on the road for the book and the Kitchen! More pictures to come on our Facebook wall. I'll be sharing lots of great stories and tips that readers shared with me. Friendship Bread is in the May issue of All You, and is also an online feature at Ladies' Home Journal!
I appreciate all the wonderful comments about the book, and I hope you'll continue to share it with friends, family, and people in your community! Read about our "Friendship Bread Pass it On" campaign and join in on the fun!
"Friendship Bread Pass It On" Campaign
The idea started with a few Friendship Bread readers, and it's taken off! The concept is simple: buy a copy for yourself and a copy to pass on. After you've read the novel, sign your name and date in the front of the book, along with your city and state. Write a line or two about what you loved about the book, or your favorite Amish Friendship Bread recipe, or just about anything. Then pass it on to someone who you think would enjoy it.
They'll read the book and when they're finished, they'll do the same. And on and on! You may never see the book again (hence the need to have a copy for yourself), but it's so exciting to picture it filled with signatures, stories, even drawings as it passes from one hand to another. You could even pass it on with a mini loaf of Amish Friendship Bread and the instructions!
Mother's Day Contest
Amish Friendship Bread came into my life when my daughter brought it home from a friend's house. My initial response had been reluctance–I didn't want to mash the starter or bake the bread–but then I ate a slice and the rest is friendship bread history.
We have a very special giveaway in celebration of Mother's Day. These pink gingham matching aprons with the red felt hearts are so sweet that I bought two sets! We only need one, of course, so I'm giving the other away! I met a lot of readers on my tour who were buying the book for their mother or mother-in-law, and you may have seen it featured on the Mother's Day tables at Barnes & Noble stores across the country. It's the perfect gift for a mother and daughter in your life, including you!
Details for the contest are here: https://www.friendshipbreadkitchen.com/pantry/we-heart-mom. Ends Sunday, May 8, 2011.
Don't forget our Twitter Talk tomorrow at 1:00 pm CST, hashtag #fbkitchen. RSVP at the Kitchen Table to be automatically entered in our Kitchen Talk giveaway.
Have a great week, everyone, and remember to ENJOY and give thanks for all the good things in your life!
Your Friend in the Kitchen,
Darien