Dear Kitchen Friends,
I hope everyone is enjoying your May—it's thrilling to have summer upon us!
Recipe E-Cards
Have you seen our Amish Friendship Bread recipe e-cards? We have four: the recipe for making your own starter, blueberry mango, carrot cake, and chocolate almond! You can include a personal note and send them to five friends at one time. Our Kitchen Friends love them, and we hope you do, too! Have fun!
What's in Our Recipe Box This Week
As always the Kitchen has been busy! We've tested and found success with the Sugar-Free and Gluten-Free starters. A few of our other new Amish Friendship Bread recipes are the Rustic Potato Bread and Vanilla Caramel Latte.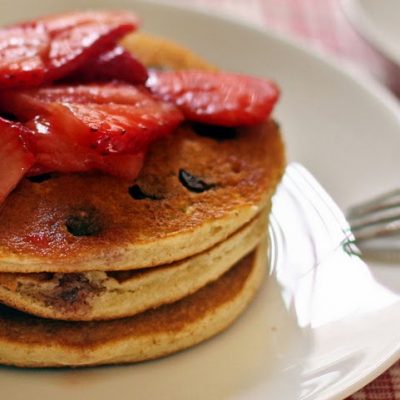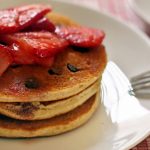 Some of our newly submitted recipes are the Chocolate Chip Pancakes, Blueberry Amish Friendship Bread Muffins and Sweet White Amish Friendship Bread. We hope that you continue to use the submit button in the Recipe Box to share with us your kitchen goodies.
Book News
I'm back from a weekend in Honolulu where I was a speaker at the Hawaii Book & Music Festival. In the past week I've given away more than 50 bags of starter to readers who wanted to bake while reading the book or passing it on to others. Here's some reviews about the book that came in this week:
"Gee admirably weaves the various lives together, linked more often than not by sadness and disappointment, and demonstrates that simple companionship is a powerful balm." Kirkus Reviews
"Gee has created a wonderful cast of characters … in a delightful tale that is sure to have readers clamoring for more." Ventura County Star
"About life and loss, friendship and community, food and family, Friendship Bread tells the uplifting story of what endures when even the unthinkable happens." Read Q &A's about Darien and enter to win a copy of Friendship Bread over at I Am a Reader Not a Writer
"The story is one that will remain with you as it refuses to be forgotten." Click over to A Cozy Reader's Corner to read more and enter to win a copy of Friendship Bread.
"Darien's book, Friendship Bread, is a MUST READ!!! I could hardly put my book down, finished it in 2 days. Easy flowing book following the families and individuals with easy and grace, expect laughter, sorrow, tears and much love as you read every page. I am passing my books (yes, I bought more than 1) along to my daughters, sisters and friends. Just fed my starter and Thursday is bake day!!" Debbie Green Lawson
Twitter Kitchen Talk
We're moving to a bi-monthly calendar, the first and third Tuesday of every month. Check our Kitchen Table Forum for the calendar and RSVP for the Kitchen Talk to be enter to win some of our new prizes! The next Twitter Kitchen Talk will be Tuesday, May 24th at 1pm CST. Follow the Kitchen on Twitter @fbkitchen and tweet with us using the hashtag #fbkitchen.
Library Love Contest
If your public library needs a copy of Friendship Bread: A Novel by Darien Gee (hardcover and audio), we hope you'll enter this contest! Three libraries will receive a hardcover of the novel plus a 12-disc audio CD of the novel read by Nancy Linari, AND a note letting them know that YOU donated the books to them!
Click here for details and to enter now!
Have a great week, everyone, and remember to ENJOY and give thanks for all the good things in your life!
Your Friend in the Kitchen,
Darien