ONE-DAY CONTEST!
To celebrate the German paperback release of FRIENDSHIP BREAD: A NOVEL (the book that launched the Friendship Bread Kitchen), we're giving away a U.S. hardcover copy of the book along with a  14″ solid beechwood wooden spoon from Oxo, perfect for stirring your Amish Friendship Bread starter!
Here is the German paperback version, just released a couple of weeks ago: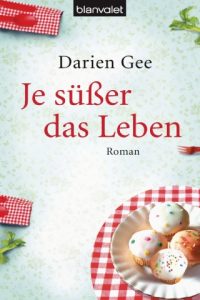 And here is the U.S. hardcover version (and the book the winner will receive) along with the Oxo wooden spoon: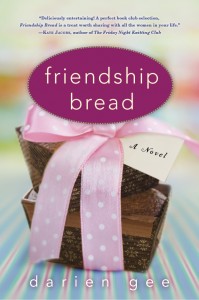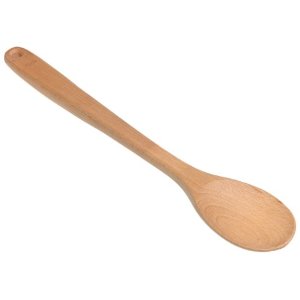 To read an excerpt of the book, click here. In addition to being a wonderful novel, FRIENDSHIP BREAD contains more than 13 Amish Friendship Bread recipes and loads of tips! And for those of you who like to know exactly what's going in your kitchen, here's some information about the spoon:
14-inch wooden serving spoon
Made of solid beech wood
Natural oil finish; safe for nonstick cookware
Comfortable, curved handle has hole for hanging
Wash by hand; satisfaction warranty
Entering is easy! All you have to do is:
Head over to Amazon and give it a thumbs up: http://www.amazon.com/Friendship-Bread-Novel-Darien-Gee/dp/0345525345/ref=tmm_hrd_title_0?ie=UTF8&qid=1330982762&sr=8-1
Leave a comment below telling us that you gave the book a thumbs up, your favorite Hollywood celebrity, and where where you're from. That's it!
This is a one-day giveaway — a winner will be drawn at random on Wednesday, March 6th, at 11:59 pm PST and posted here the following day. Good luck and thanks for being in the Kitchen with us!
Darien
---
This contest is now closed and we have a winner, Hollywood style! Click here to find out who won!