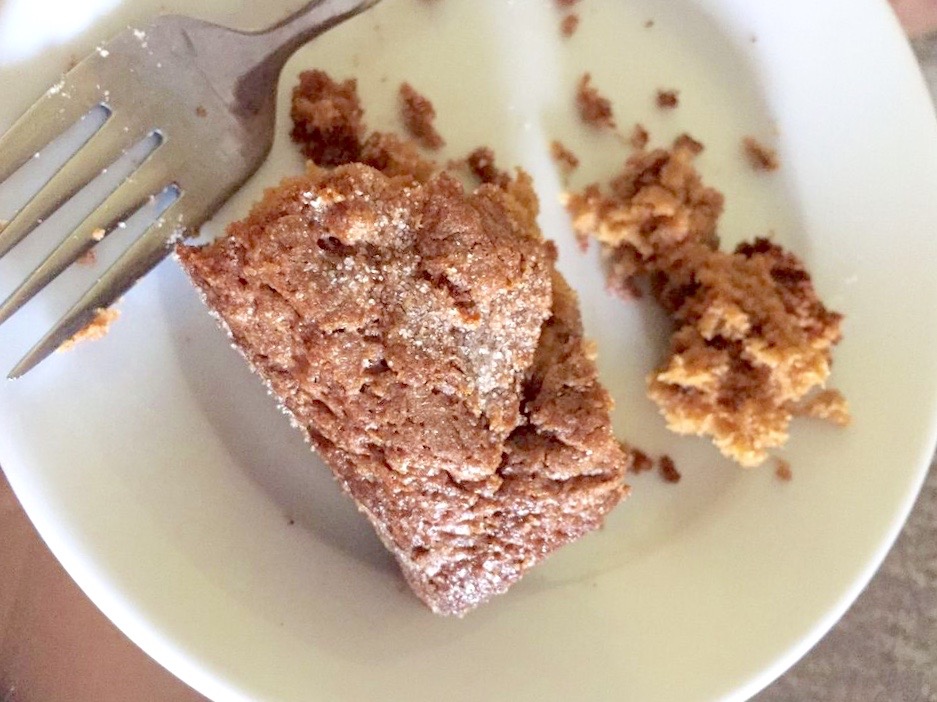 There are lots of reasons to love Amish Friendship Bread, and one of the reasons is because it tastes so darn good.
I know we wish it didn't, because it's hard to have just one bite and it's not exactly light on calories (see the handy nutritional label below for one slice of the classic recipe), but it has its place in the food chain. It goes beyond comfort food–it's the sort of thing that makes you sigh and then smile (yes, smile) after one bite. It's more like food therapy. The One-Bite Amish Friendship Bread Workout for Happy People™ (you saw it here first!).
It may be the cinnamon. Or the sugar. Or the perfect moistness of the bread with a slightly crispy exterior.
Or maybe it's because we know it's been passed on, that the starter has been shared and has grown (or will grow, or will be passed on). It reaffirms our connection with each other. It's cool to be connected, you know?
And there's something therapeutic about baking and especially baking for others. Each Amish Friendship Bread recipe yields two loaves, one for you and one to share. That's the recipe of life right there.
So consider breaking out a bag of starter from your freezer, or starting a starter from scratch. Keep it easy and bake the original recipe, or jazz it up with any of the 250 Amish Friendship Bread variations in our Recipe Box. Keep us in the loop with what you're baking and who you're baking it for.
Quick Links