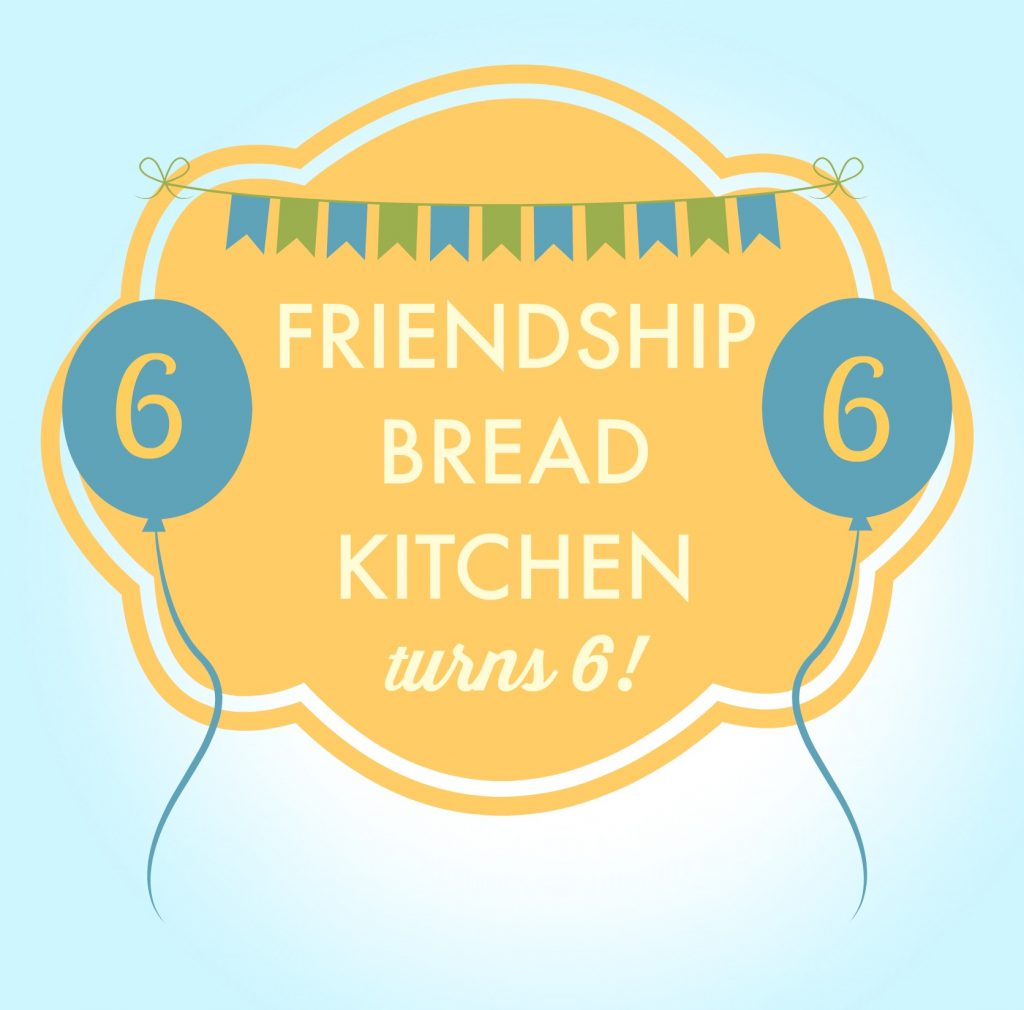 On January 12, 2016, we celebrate six official years in the Friendship Bread Kitchen. It's been quite a journey!
When I started the Kitchen, it was about sharing and swapping a few Amish Friendship Bread recipes. I hadn't thought it would grow as it has, with 250+ recipes and over 75,000 friends on Facebook and Pinterest. I'll admit that at times I got a bit overwhelmed and more than once thought about throwing in the towel. After all, it wasn't like the world was going to end if there wasn't a website filled with Amish Friendship Bread recipes, right?
But every time I came close to walking away, I couldn't. I did take a few breaks here and there, including one for almost six months in 2013. When I came back I found that the Friendship Bread community had kept the conversation going. You answered each other's questions and kept giving the recipes a try, submitting photos and sharing your own Amish Friendship Bread stories.
And that, for me, is what the website and the bread is all about. It's about people and connection, about helping one another out, about sharing what you have with others. And, yes, it's also about some really dang good bread. ♥
The Logos – A Retrospective
Here's our first logo, which mimicked the font on the hardcover version of my novel, Friendship Bread, in 2010:
In 2012 we updated to this:

And then in 2014 we went to this:
The dots have been removed and the color scheme changes monthly, just because it keeps things interesting. Call it a two-year itch, but I have a feeling you might be seeing yet another change later this year.
And Now, A Giveaway
To celebrate our six years, I'm giving away our favorite starter storage jar to six (6) lucky winners (US and Canada only). I've featured it before and it's absolutely wonderful. Made in Italy, this glass jar is a generous 72-ounce (9-cup) which can easily store several cups of Amish Friendship Bread starter.
Capacity: 72-ounce

Dishwasher safe and shock resistant

BPA and lead-free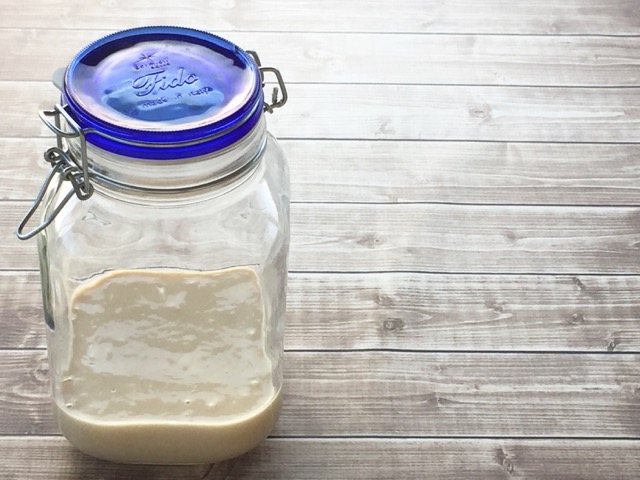 UPDATE: This giveaway is now closed but I still highly recommend this jar! It's about $10 on Amazon. Get it here: Bormioli Rocco Fido Square Jar with Blue Lid and your purchase helps support the Friendship Bread Kitchen! ♥
We're using Rafflecopter for our giveaways, so follow the instructions to enter. Remember to make your entry/entries official by answering this question in the comment section below: What would you like to see more of at the Friendship Bread Kitchen in 2016?