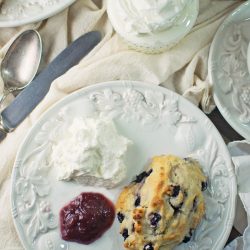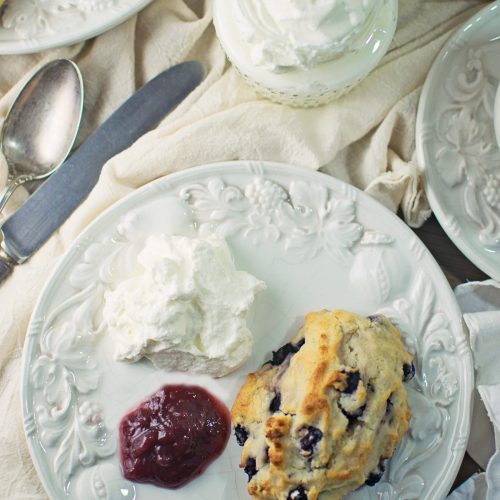 You'll love how fresh blueberries and lemon zest pair with ricotta cheese for the perfect crumb on these Blueberry Lemon Ricotta Amish Friendship Bread Scones.
Preheat oven to 425° F (218° C). Line baking sheet with parchment paper.

In a large bowl, whisk starter and eggs together until well incorporated.

Add in the ricotta, butter, lemon juice, lemon zest and lemon extract (if using). Mix well.

Whisk in sugar, baking powder, baking soda and salt until well blended.

Slowly add 2 cups flour and continue to mix.

In a small bowl, toss the blueberries with ½ cup of the flour.

Carefully fold in the flour-covered blueberries until just incorporated. Do not over mix or mash the blueberries.

Drop approximately ½ cups of the sticky, wet dough onto the parchment-lined baking sheet 2-3 inches apart.

Bake for 18-22 minutes or until just starting to turn golden.

Remove from oven allow to cool 5-10 minutes before serving with your choice of clotted cream, preserves and/or creamy butter.

ENJOY!