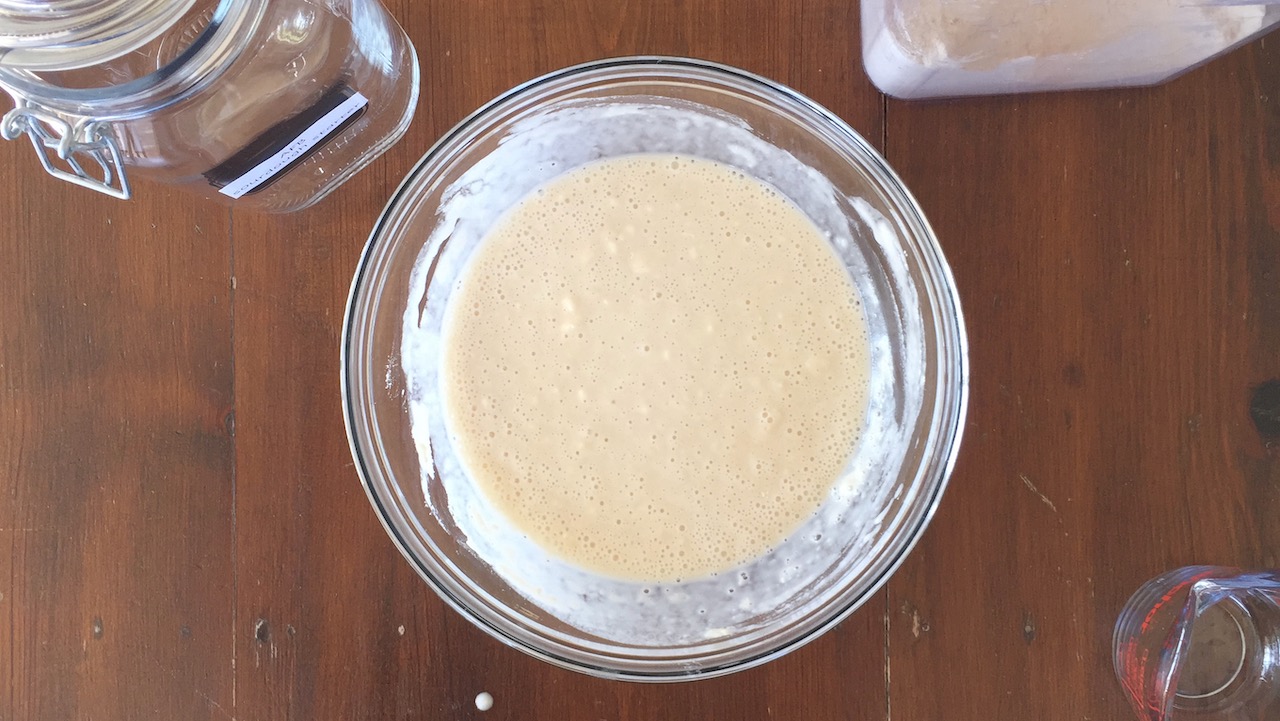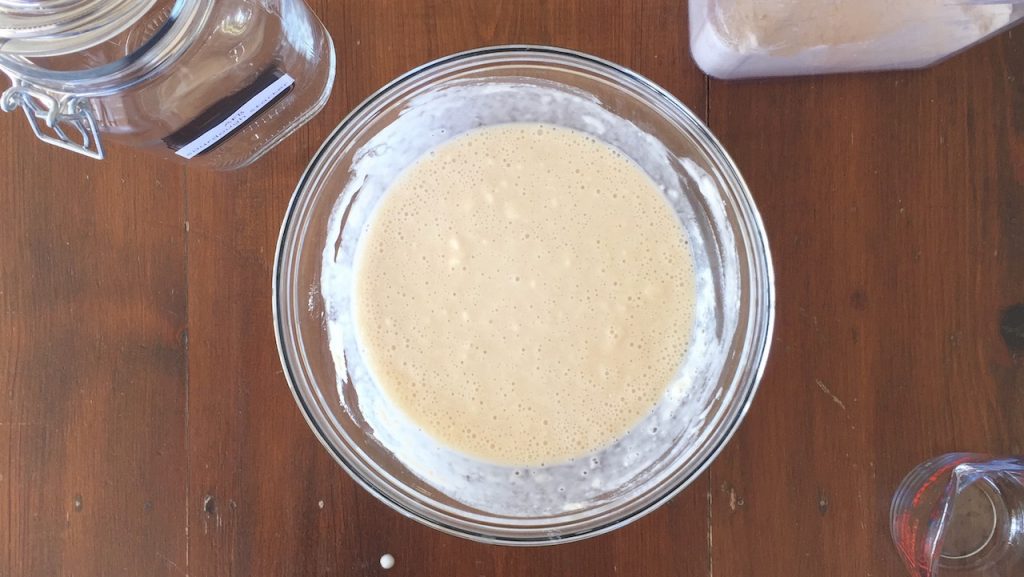 If you love Amish Friendship Bread but prefer a starter that's not as sweet, consider this variation which contains little to no added sugar.
This recipe includes milk (which is a source of lactose which contains sugar), but you can swap low fat, skim, or even a nut or soy milk. If these options aren't an option, then check out my easy sourdough starter recipe, which only contains flour and water.
As with regular sourdough starters, the sugars in the milk and flour get metabolized by the yeast and acetic acid is produced, which is great for helping to lower blood sugar. This is not to say that ALL the sugars are eaten up by the time that you use the starter, but the fact that the starter is fermented is one of the reasons we love it so much. If you have any health concerns, please check with your doctor first.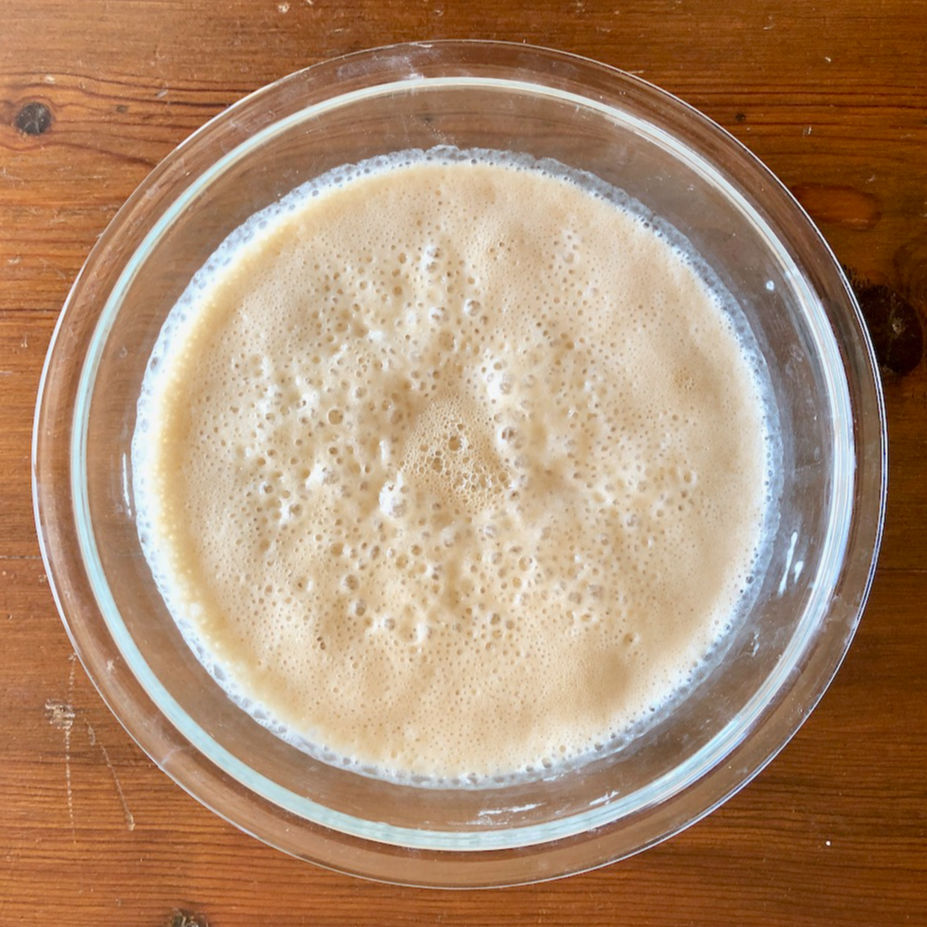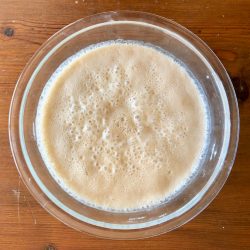 Amish Friendship Bread Starter (Low Sugar / Sugar-Free)
This Amish Friendship Bread starter (Low Sugar / Sugar Free) is a healthy alternative for those managing their sugar intake.
Instructions
In a small bowl, dissolve yeast in water. Let stand 10 minutes.

In a 2-quart glass, plastic or ceramic container, add 1 cup flour.

Slowly stir in 1 cup milk and dissolved yeast mixture.

Cover loosely and let stand at room temperature until bubbly. Consider this Day 1 of the 10-day cycle. For the next 10 days handle starter according to the instructions for Amish Friendship Bread and omit the sugar when feeding on Day 6 and Day 10.
Notes
The surface of the starter may have a chalky, powdery-like substance. If so, just stir back into the starter. Remember to leave the starter at room temperature. Drape loosely with dish towel or plastic wrap. Do not use metal utensils or bowls. If using a sealed Ziploc bag, be sure to let the air out if the bag gets too puffy. For instructions and the recipe for Amish Friendship Bread, click here.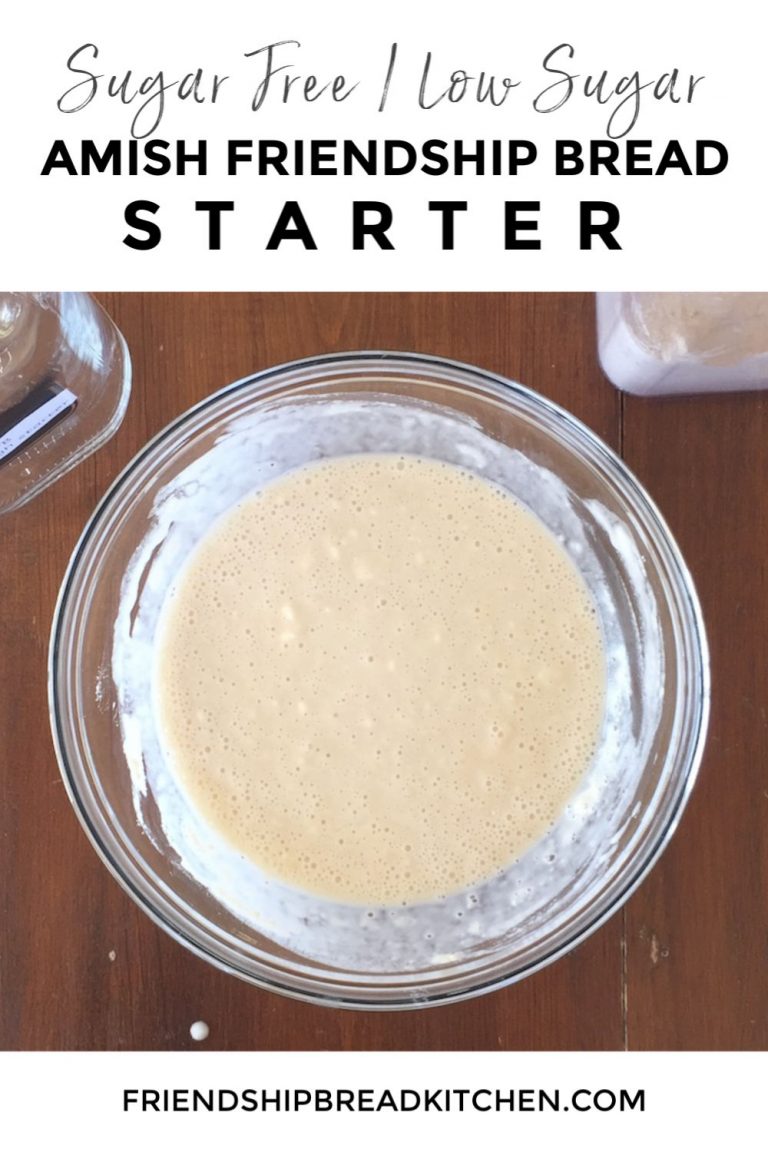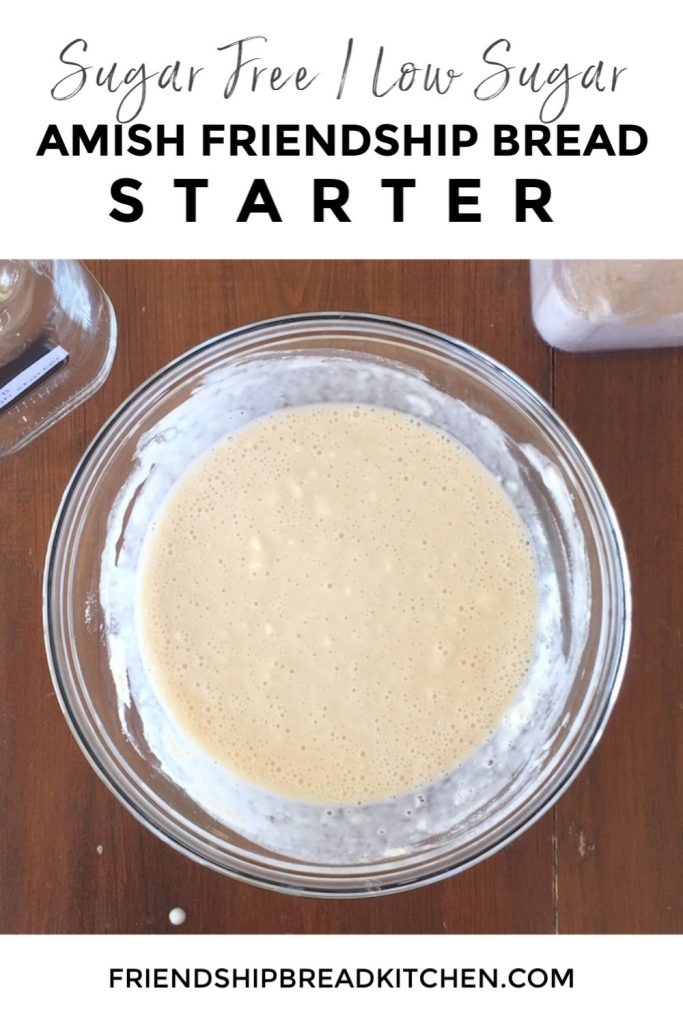 >> Have you tried this? Rate the recipe and leave a comment below, telling me how it worked for you!