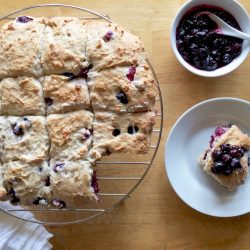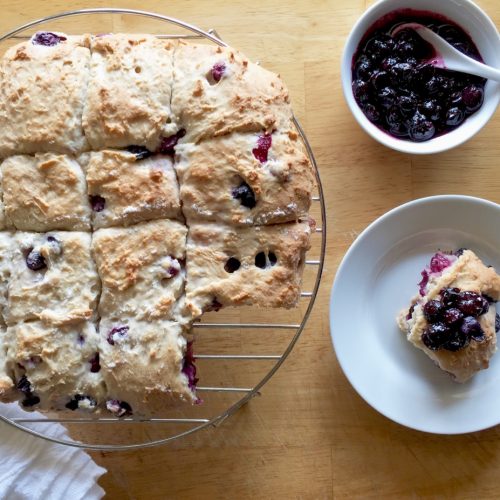 These pull-apart Blueberry Cream Amish Friendship Bread Biscuits are heavenly, especially when served with a dollop of blueberry sauce and clotted cream.
Preheat oven to 425° F (218° C).

In a large mixing bowl combine flour, baking powder, sugar, salt and nutmeg.

Toss blueberries with flour mixture.

Stir starter and cream into mixture until just incorporated. Do not overmix.

On a floured surface, fold the dough five times the place on a baking sheet lined with parchment to form an 8-inch square.

Using a floured pizza cutter, score the dough to make 12 biscuits but do not separate.

Bake for 20-25 minutes or until golden brown.

Cut or pull apart and serve warm with blueberry sauce or clotted cream.

ENJOY!