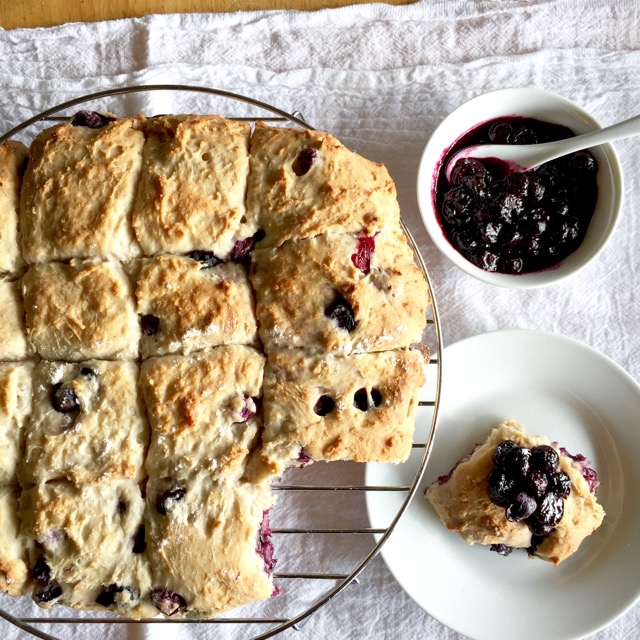 This recipe post contains affiliate links, so if you click and/or make a purchase, the Friendship Bread Kitchen may earn a small commission at no additional cost to you.
Yum.
I'm not someone who uses the word yum, at least not very often, but there's no other to way express my utter delight over the latest Amish Friendship Bread variation to come out of the Friendship Bread Kitchen.
These pull-apart blueberry cream Amish Friendship Bread biscuits are insanely good. Better yet, they're easy to make. Pair it with a blueberry sauce or clotted cream and you'll be rolling in yum.
I used frozen organic blueberries, which I thawed and drained, and then patted dry with a paper towel to make sure no extra liquid was added to the recipe.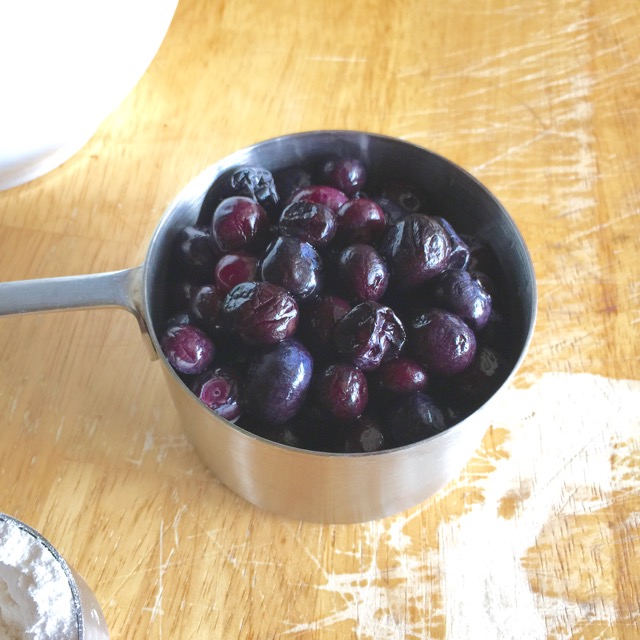 I don't always toss my add-ins (like berries, dried fruit, nuts or baking chips) with flour, but this is one recipe where it helps to do this. You'll use the flour mixture from the recipe, which makes it even easier.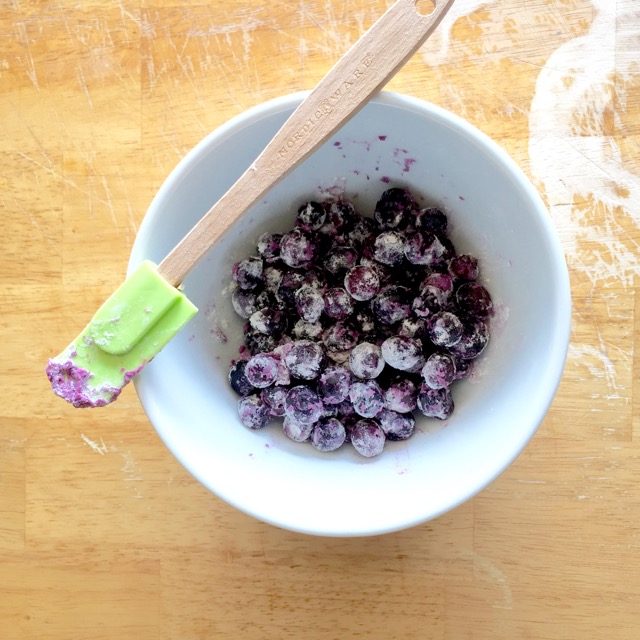 The dough was sticky, which is usually the case with most bread recipes using Amish Friendship Bread starter, but an extra half cup of flour on hand will help take care of that.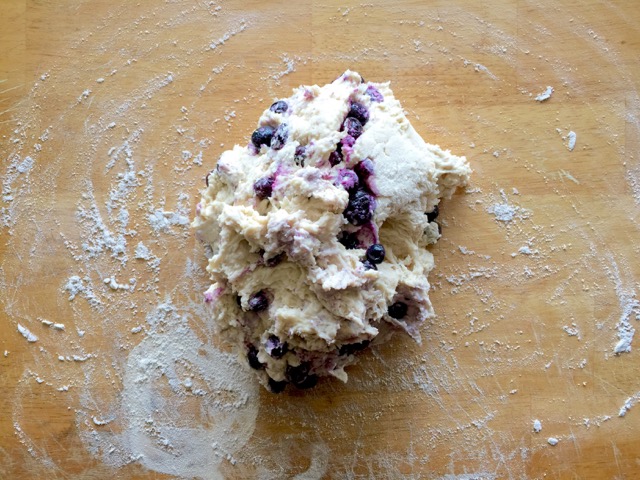 Once the dough comes together, transfer to a baking sheet lined with parchment paper. Shape the dough into a square, about 8″ wide and about 1″ inch thick.
With a lightly floured knife or pizza cutter, divide the dough into squares, cutting all the way through but not separating the dough completely. This way the biscuits stay together but are easy to pull apart after they bake.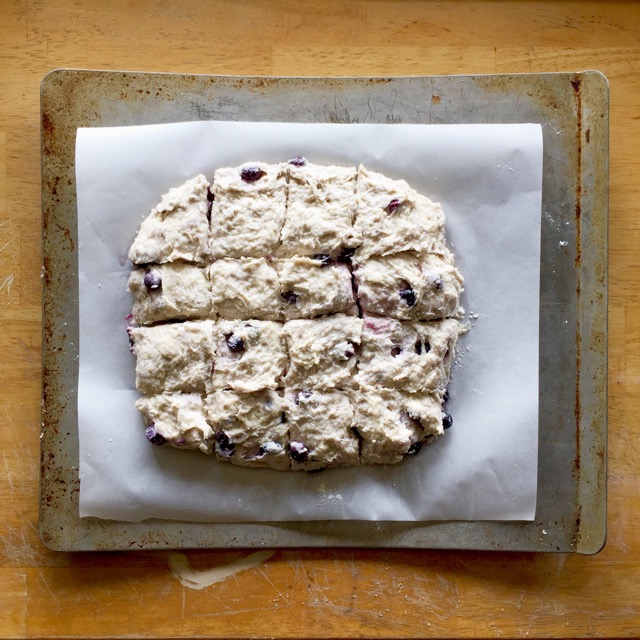 Slide the baking sheet into a preheated 425° F (218° C) oven on the top rack and bake for 20-25 minutes, until the tops and edges are crisp and a golden brown. While you're waiting you can make this super easy blueberry sauce or try this clotted cream recipe.
Now get ready for yum. And they tasted even better the next day — just pop them in the toaster for a couple of minutes.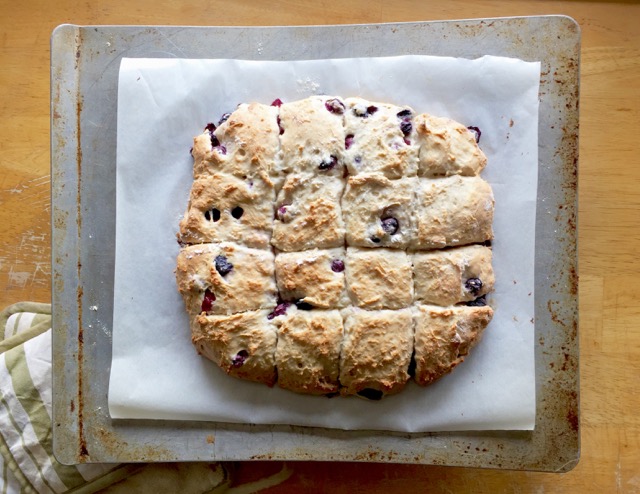 A quick note: I only share links that I love and personally use. This post contains affiliate or commission links which support the Friendship Bread Kitchen if you click or buy. Thank you!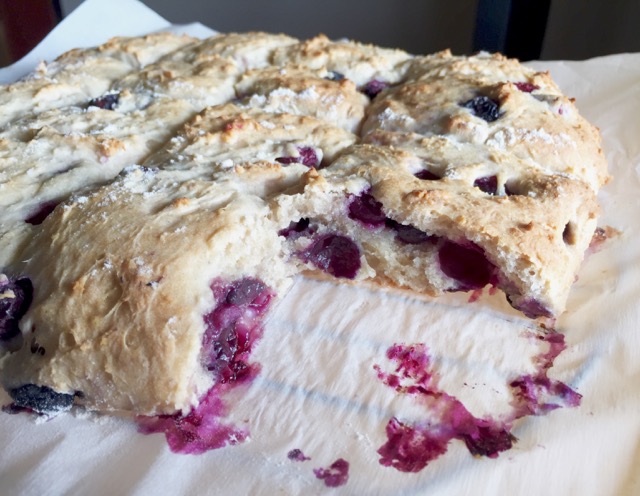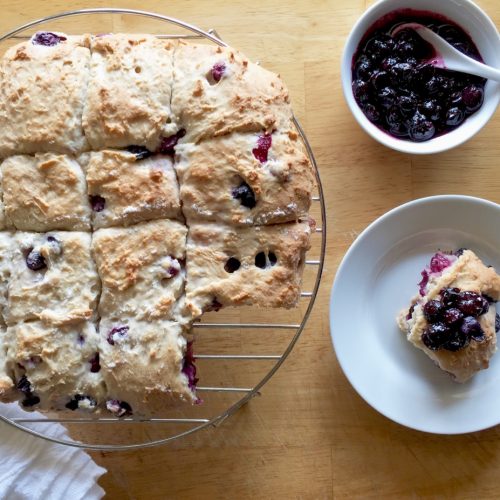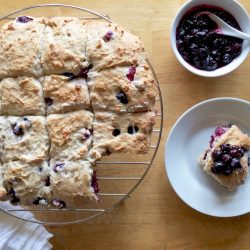 Amish Friendship Bread Blueberry Cream Biscuits
These pull-apart Amish Friendship Bread Blueberry Cream Biscuits are heavenly, especially when served with a dollop of blueberry sauce and clotted cream.
Ingredients
3

cups

flour

2

teaspoons

baking powder

2

tablespoons

sugar

½

teaspoon

salt

¼

teaspoon

grated nutmeg

1

cup

blueberries

1½

cups

whipping cream

Blueberry Sauce or Clotted Cream
Instructions
Preheat oven to 425° F (218° C).

In a large mixing bowl combine flour, baking powder, sugar, salt and nutmeg.

Toss blueberries with flour mixture.

Stir starter and cream into mixture until just incorporated. Do not overmix.

On a floured surface, fold the dough five times the place on a baking sheet lined with parchment to form an 8-inch square.

Using a floured pizza cutter, score the dough to make 12 biscuits but do not separate.

Bake for 20-25 minutes or until golden brown.

Cut or pull apart and serve warm with blueberry sauce or clotted cream.

ENJOY!
>> Have you tried this recipe? Share your best pic with us or leave a comment below and let us know how it worked for you!