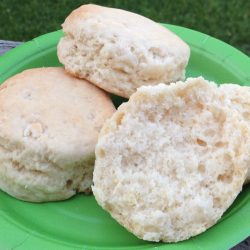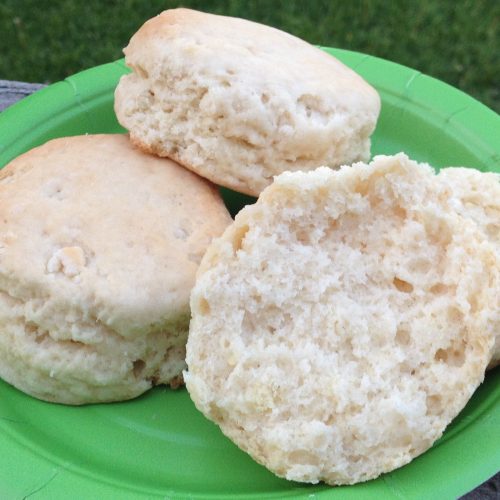 A quick and easy recipe for Amish Friendship Bread Biscuits that will go with any meal.
Preheat over to 325° F (165° C).

Combine all wet ingredients except butter in a medium-size bowl.

Combine all dry ingredients in a larger bowl and make a well in the center.

Pour the wet ingredients into the well and whisk until the dough begins to pull away from the sides of the bowl.

Transfer dough mixture to a lightly-floured surface and roll (or pat with your hands) to 1/2-inch thickness.

Using a 3-inch round cookie cutter, cut out biscuits and place on lightly greased cookie sheet.

Brush the tops of the biscuits with melted butter. Cover loosely with oiled plastic wrap and let rise for 30 minutes.

Bake for 15-20 minutes, removing when the tops are lightly browned. Serve immediately.

Enjoy!