This is a quick and easy recipe for Amish Friendship Bread Biscuits that go with any meal.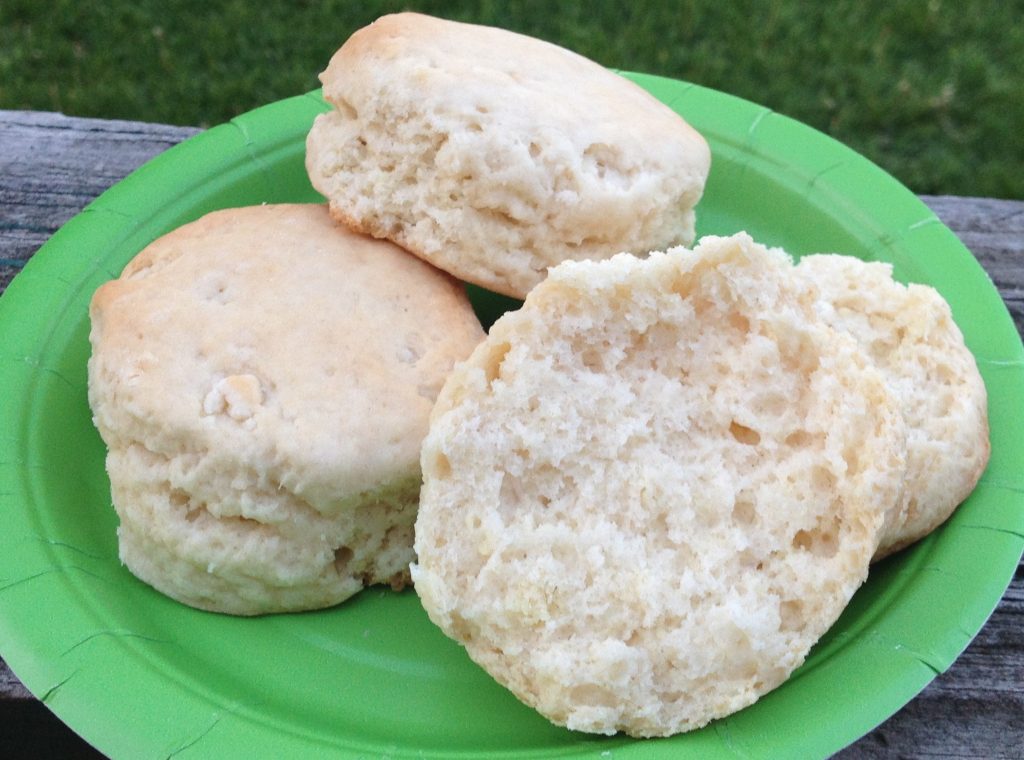 If you don't have a rolling pin handy, flour your hands and use them to pat the dough to the desired thickness–the dough will be sticky. You can also use the mouth of a clean jar (finally a use for that leftover jar of spaghetti sauce jar!) to cut the biscuits, dipping the jar occasionally in flour to keep the dough from sticking.
We had a few of our Virtual Kitchen Assistants (VKA's) test this recipe, and here's what they had to say:
From Danielle Luton: "I made the biscuits with Chicken Parmesan, and a fresh salad. They were very good, and kind of reminded me of corn bread. They had a nice sweet taste, and tasted great with butter. The kids loved them."
From Tera Huff: "I served the biscuits with chicken fried steak, creamed corn, mashed potatoes and gravy. My husband and I loved it!"
From Jacqui Rossetter: "They are great and so easy to make!"
From Rachel Barna: "Add in ½ cup Parmesan cheese (grated or shredded), 2 cloves of garlic (freshly minced) and 1 teaspoon garlic powder (add to melted butter)."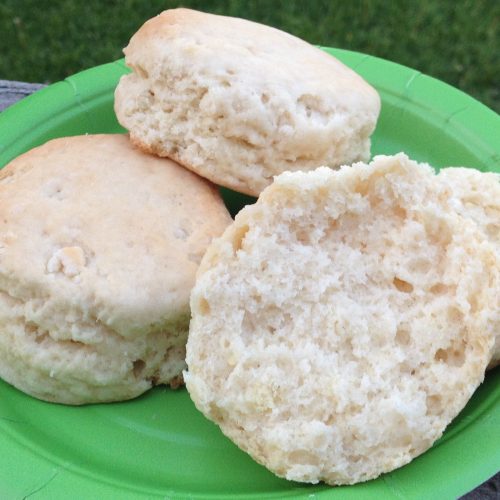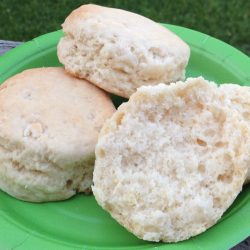 Amish Friendship Bread Biscuits
A quick and easy recipe for Amish Friendship Bread Biscuits that will go with any meal.
Instructions
Preheat over to 325° F (165° C).

Combine all wet ingredients except butter in a medium-size bowl.

Combine all dry ingredients in a larger bowl and make a well in the center.

Pour the wet ingredients into the well and whisk until the dough begins to pull away from the sides of the bowl.

Transfer dough mixture to a lightly-floured surface and roll (or pat with your hands) to 1/2-inch thickness.

Using a 3-inch round cookie cutter, cut out biscuits and place on lightly greased cookie sheet.

Brush the tops of the biscuits with melted butter. Cover loosely with oiled plastic wrap and let rise for 30 minutes.

Bake for 15-20 minutes, removing when the tops are lightly browned. Serve immediately.

Enjoy!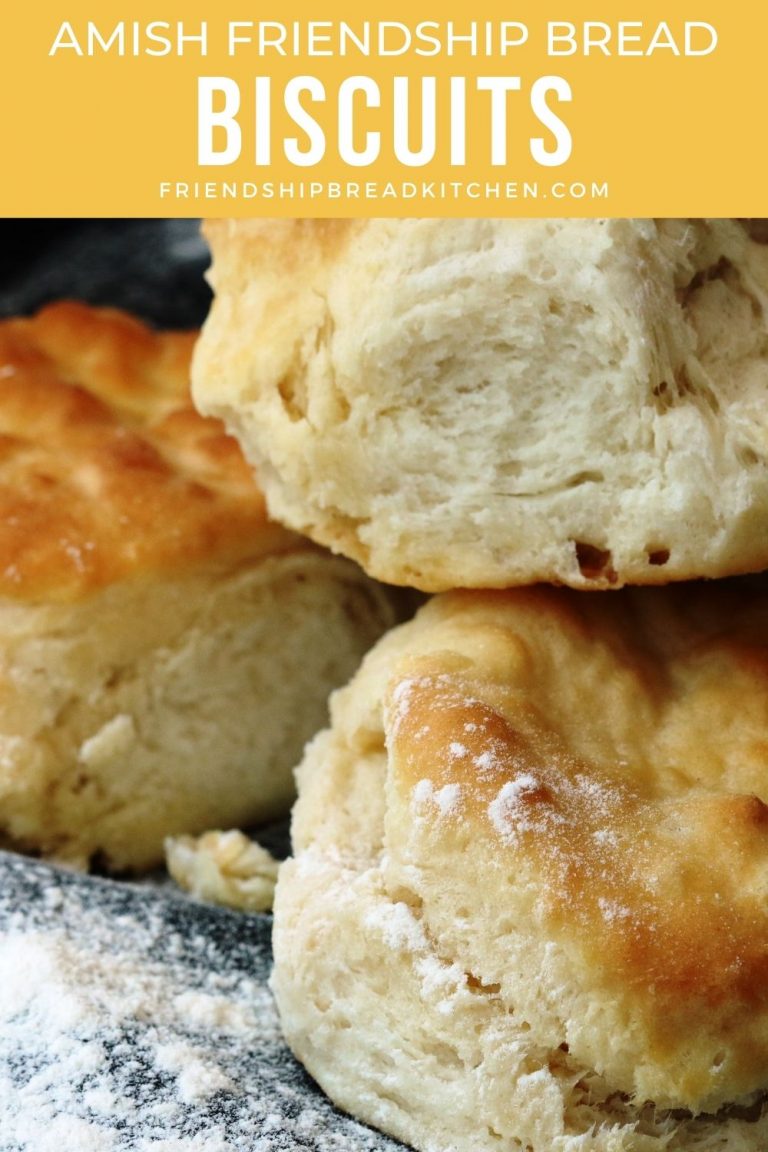 >> Have you tried this? Share your best pic with us or leave a comment below and let us know how it worked for you!