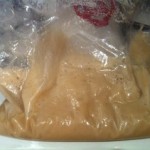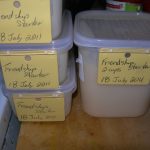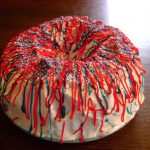 Starter Images (first row, from left to right): (c) Suzanna Russell Amish Friendship Bread Starter (Gluten-Free and Casein-Free); (c) Narelle Timm; (c) Gale Reeves. Amish Friendship Bread Images (second row, from left to right): (c) Denise Coard,  4th of July AFB; (c) Rachelle Bowden, Cinnamon Walnut Raisin AFB; (c) Wai Chan Cranberry & Hazelnut Raincoast AFB Crisps
We love pictures of Amish Friendship Bread! You can find images with almost every recipe, or visit our Facebook albums for hundreds more.
Your photos remain your property but by uploading them and sharing them here, you give us permission to use them on the website or for marketing and recipe cookbook purposes. We will always do our best to credit you. If you do not want your photo distributed beyond the website, please indicate it below.
Please note that we only share website and blog addresses that are food-, craft- or book-related. Fields marked with an * are required fields.
>> View Our Submission Guidelines