I'd like you to meet my Amish Friendship Bread Starter.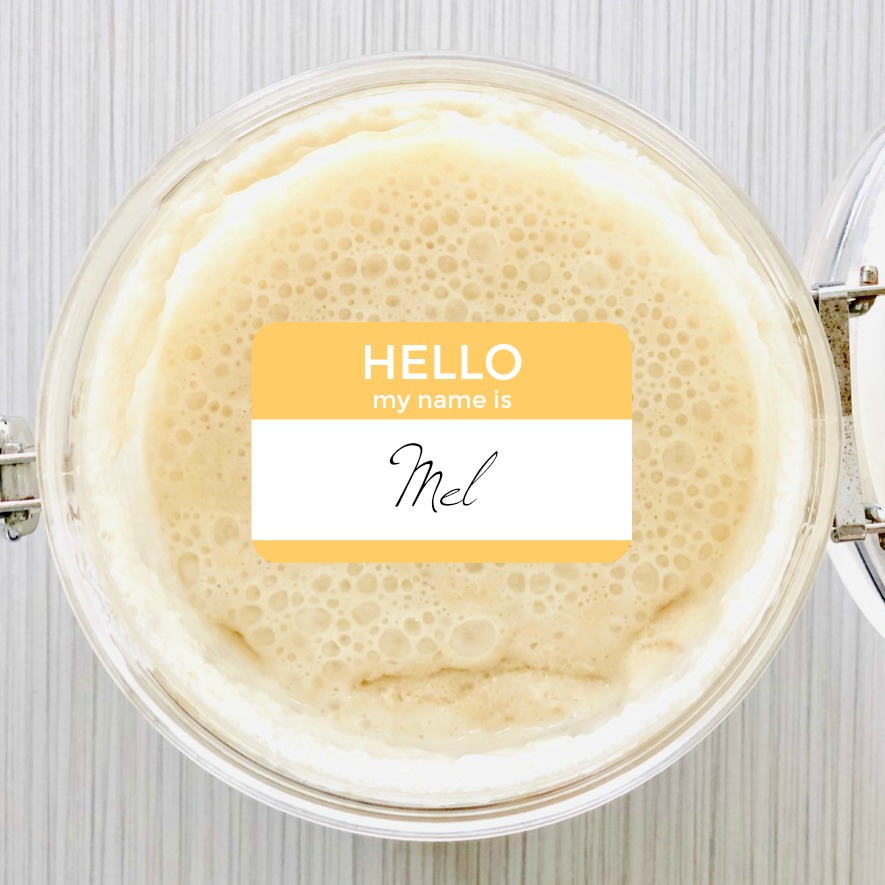 Mel was born in 2018, had a couple of good rounds, and then I had to go on vacation. Mel was fed, divided, and then transferred to a Ziploc bag and popped into the freezer. About four months later, Mel re-emerged from her (yes, Mel is a she!) cryo-nap and has been bubbling on the counter ever since.
What should you name your starter?
Traditional sourdough bakers are known for naming their starters. After all, the starter is alive and growing, requiring regular feedings, just like a pet. Naming your Amish Friendship Bread starter (or starters, in my case) also helps differentiate one starter from another. You wouldn't give all your kids the same name, would you? Naming your starters makes it easier to keep track: their DOB (when you made/received them), where they came from (made from scratch, received from a friend), which ones are tougher than others and quick to bubble back, and what they're made of (Mel is a mix of flours (all-purpose, GF) and milk (regular, almond) and isn't as sweet as other starters as I sometimes halve or skip the sugar feeding).
Also on my counter or in the freezer:
Riley (a hardy starter made from AP and whole wheat flour–I thought I might try rye flour at some point but haven't yet): 2 yeasr old
Serena (ode to the tenacious goat in my second Friendship Bread novel, The Avalon Ladies Scrapbooking Society, published by Random House): 4 years old
Deidre (ode to the TV-show/lifestyle-maven protagonist in my first novel, Good Things, published by Penguin, written as Mia King): 9 years old
Bex (a newer starter, inherited by a 12-year-old neighbor): 14 months old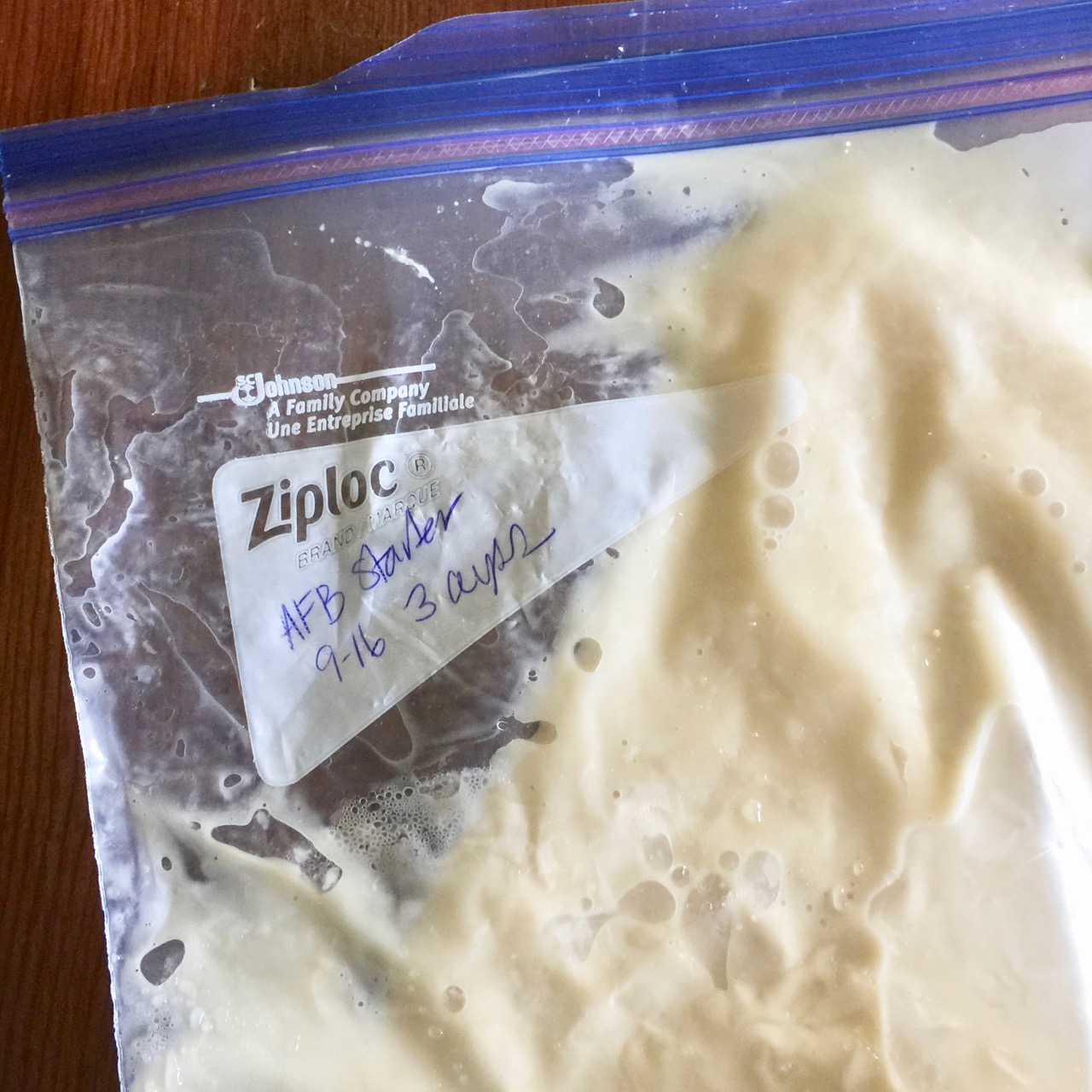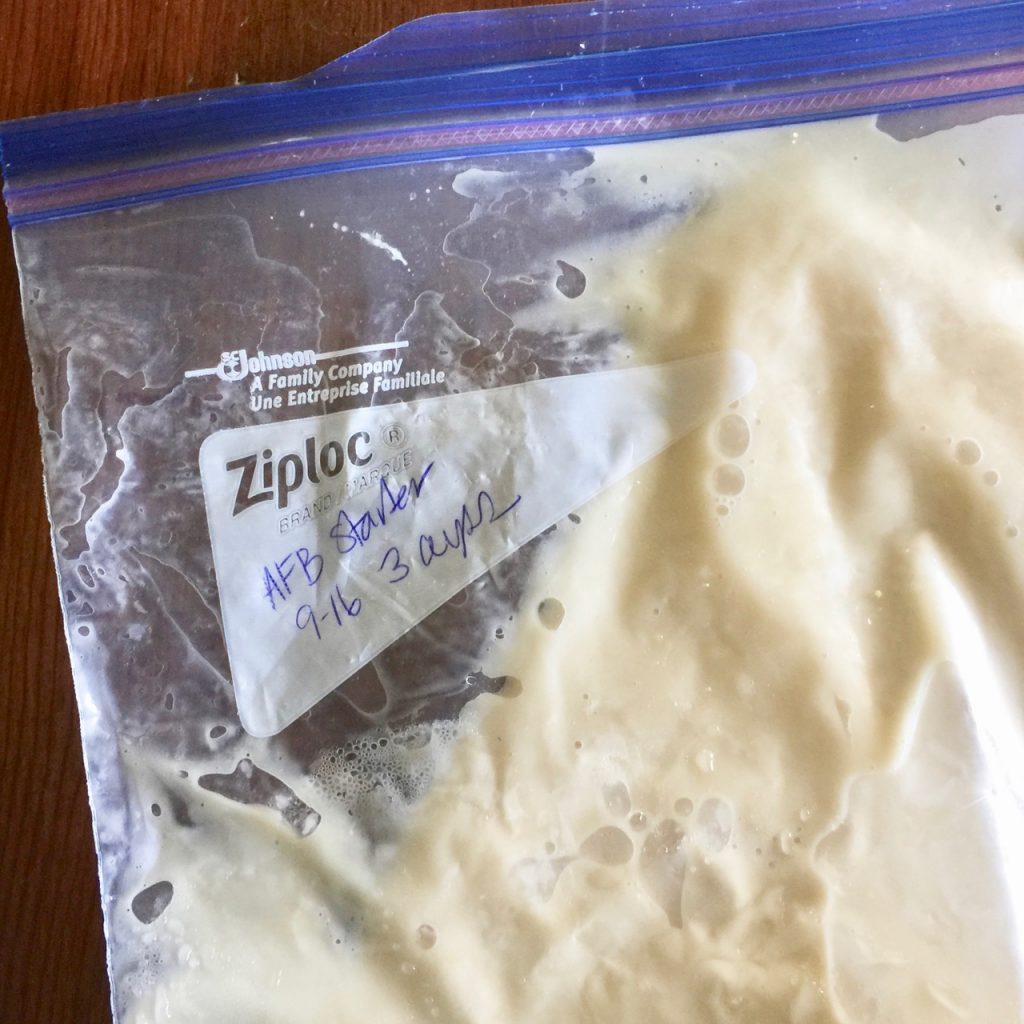 I sometimes make new starters and give them away before I've had a chance to name them. I've also made starters and baked them without even a hello (sorry, but the oven beckoned). All of the above starters have beget more starters that I've shared with others, but I always keep a bag in the freezer with their name on it, just in case.
Need some starter inspiration?
Emily Spurlin, executive pastry chef at Bad Hunter in Chicago, calls her starter Clint Yeastwood. Read these posts and comments at Food52 and Bon Appétit that have inventive starter names like:
Emilio Yeastevez
Little Bread Rising Hood
Carrie Breadshaw
Rye Breadbury
Augustus Gloop
Bread Pitt
Jane Dough
Dough Jackson
St. Joan of Starch
Fred Farter the Bread Starter
Vincent Van Dough
If you haven't named your starter and you're having problems coming up with a name, use this name generator that I love (and use for my novels when I'm stuck). The best part is, you can generate a regular name (like Annette), fantasy names (like Zealot Floratomb), cat names (like Linx), even wrestler names (like Y. Z. "Admiral" Cooper).
Connecting with your starter
You know how some plant owners talk or sing to their plants, even play the piano or run the TV or radio when they leave the house? If you watched What the Bleep Do We Know!?, you might have heard about the research on how a glass of water responds to the energy around it. Why should your Amish Friendship Bread or sourdough starter be any different?
Starters that have been passed down from generation to generation, or from friend to friend or neighbor to neighbor, have a history. If your starter has yielded amazing breads, cakes, and cookies for you(you have checked out the Recipe Box, right?), maybe give it a little love and say thank you. It certainly can't hurt!
So tell us: what's the name of YOUR Amish Friendship Bread starter?