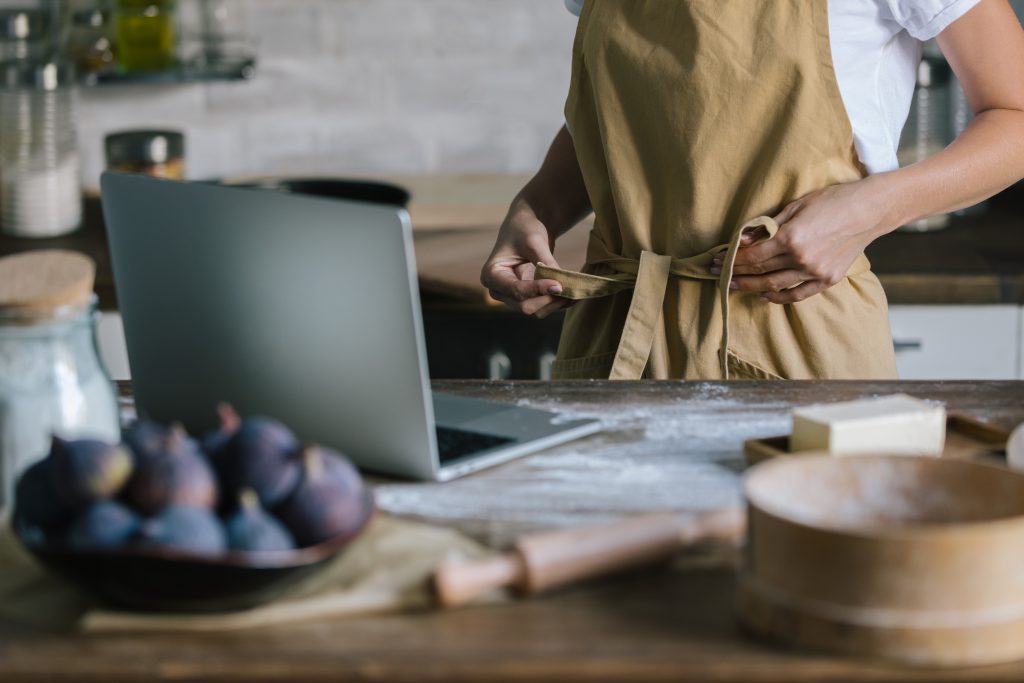 Do you always have a starter on your counter or in the freezer? Do you love to bake for yourself, family or friends? Do you have fun experimenting with new Amish Friendship Bread recipes? Do you have a few ideas of your own or want to help us test or tweak a new recipe?
The Friendship Bread Kitchen is currently looking for a few Virtual Kitchen Assistants (VKAs) to help test new Amish Friendship Bread recipes. We have filled all vacant VKA slots. You are still welcome to apply but we will only be in touch once a VKA slot opens up or when we do our open call once a year. (If you absolutely love to bake, are crazy about Amish Friendship Bread, are pretty handy with the camera, and really really really want to be a VKA, make sure your enthusiasm comes through on the questionnaire!). To sign up for the waiting list, click here.
In exchange for testing a recipe and sending us five (5) photos of the finished bread, we'll thank you with a $10 Amazon gift card for each recipe you test. Best of all, you get to share and eat the bread in the end!
Becoming a VKA is simple:
Complete the Kitchen Friend Questionnaire and indicate your interest in becoming a VKA.
>> Complete the Kitchen Friend Questionnaire now
>> Incomplete Kitchen Friend Questionnaires will delay your approval to be a VKA. Please make sure to complete all required fields. You should receive a copy of your submitted questionnaire for your records within 24 hours. If you don't see it in your inbox, please contact us.
Once we receive your questionnaire, we'll review your questionnaire and send you an email with a password to access our VKA Recipe Testing page. Processing questionnaires usually takes me anywhere from a day to one week. This password will change on a regular basis and all active VKAs will receive an email once a new password is issued or new recipes are added.
Check the VKA Recipe Testing page and see what recipes are available (approved VKAs only).
>> Access the password-protected VKA Recipe Testing page now
Tips and Guidelines:
Be sure to have an Amish Friendship Bread starter ready to go. Check the list of ingredients and make sure they are available to you. You are responsible for procuring and paying for ingredients, so be sure to choose a recipe you'd enjoy making.
All recipes must be made and submitted within two weeks of accepting a VKA assignment or it will be released back into the general pool of available recipes. If you need more time, please note that at the time you select a recipe. Communication is key — if you are unable to complete an assignment for any reason, please let me know as soon as possible. Failure to complete an assignment could affect your status as a VKA.
Please submit five (5) photos of the bread taken by you. If you are also doing a frosting recipe, please submit five (5) photos of the frosting (in the bowl, end of a knife or spatula, on the cake, etc.). Follow our Submission Guidelines for tips on clear, yummy looking photos. VKAs must submit clear, focused photos, preferably using natural light. You will receive credit for the photos but they will be owned and used by Friendship Bread Kitchen in any capacity or medium.
If you make any changes to a recipe for any reason, please indicate those changes in the Kitchen Notes. Failures are just as important as successes.
If you are uncertain about a recipe, you may divide the recipe in half and tweak them separately. Please remember to keep detailed notes and submit separate photos for each — essentially you are submitting two variations of the recipe, though with only half of the ingredients, so please make sure your portions are for the full recipe. If you choose to do this, we will give you an additional $5 Amazon gift card but you must clear it with me first.
If you're not sure how the finished recipe should look, Google search the recipe (sometimes without the words "Amish Friendship Bread") and view the images.
If you don't see a recipe you want to try, check back whenever you're thinking about baking Amish Friendship Bread to see what new recipes that need to be tested have been added.
New VKAs are on a trial for their first two assignments. Once you are approved to be an active VKA, you may sign up for as many as three (3) assignments at any given time (and then, once those are complete, request another three assignments).
Once an assignment is closed and we've approved your photos and notes, we will send you a $10 Amazon gift card for each recipe to thank you for your feedback and photos. You will be able to choose a new VKA assignment if you wish.