Some of Our Most Popular Amish Friendship Bread Posts
If you haven't received a bag of Amish Friendship Bread starter but would like to make the bread, this is the recipe for starting your starter.
Buy the Cookbook!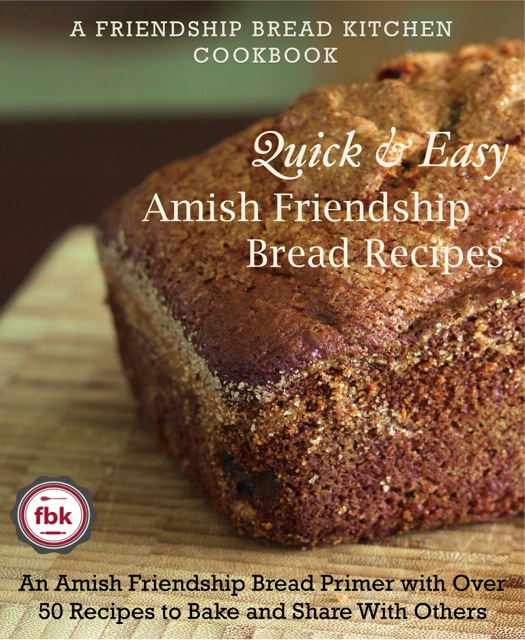 Get your copy today for only $4.99 on
Amazon Kindle
.
Includes an Amish Friendship Bread primer, over 50 recipes and photos, kitchen tips, gift giving ideas, FAQs and our popular "At a Glance" recipe index. Click on the cover for a sample!
From the Recipe Box
The original Amish Friendship Bread recipe with raisins and cinnamon is a tried-and-true favorite.
A versatile Amish Friendship Bread snickerdoodle cookie recipe that's a Kitchen favorite. Grab some cinnamon-sugar goodness to go!