With 250+ Amish Friendship Bread recipes in the Recipe Box, you'd think I'd have a ton of favorites, but the original recipe is still the best.

Haven't received a bag of Amish Friendship Bread starter but want to make the bread? Here's the recipe for starting your starter from scratch!
From Our Blog
Ah, spring is in the air! And so is a new Amish Friendship Bread recipe and a chance to win one of 50+ prizes during the Authors in Bloom Spring Hop!
From Our Recipe Box
A gluten-free variation for Amish Friendship Bread starter.
It's a throwback to your childhood with this Caramel Apple Amish Friendship Bread reminiscent of summer-time fairs and Halloween.
A fluffy and flavorful cream cheese frosting to accompany our Strawberry Limeade Amish Friendship Bread Cake.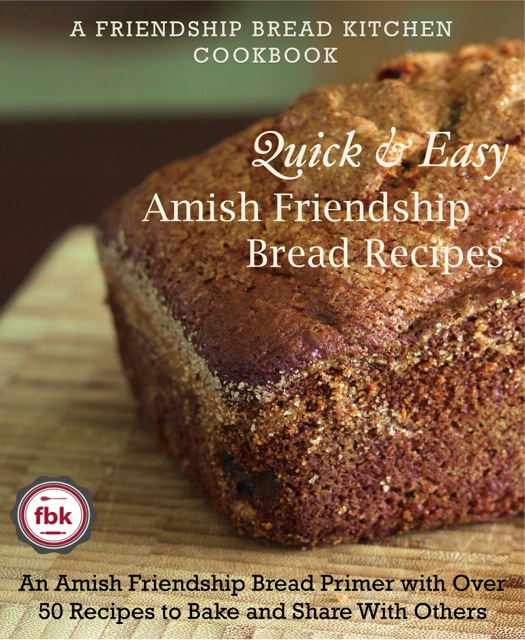 Get your copy today as an
instant download PDF
for $9.99 or on
Amazon Kindle
for $5.99.
Includes an Amish Friendship Bread primer, over 50 recipes and photos, kitchen tips, gift giving ideas, FAQs and our popular "At a Glance" recipe index. Click on the cover for a sample!