With 250+ Amish Friendship Bread recipes in the Recipe Box, you'd think I'd have a ton of favorites, but the original recipe is still the best.

Haven't received a bag of Amish Friendship Bread starter but want to make the bread? Here's the recipe for starting your starter from scratch!
From Our Blog
Hi everyone! I hope you're having a great summer! The site is due for a *much* overdue update, and unfortunately it'll take a little time since it's just me, myself and I. These changes have been in the works for a while and it's gotten to the point that they need to be done before […]
From Our Recipe Box
Smooth and moist, our Red Velvet Amish Friendship Bread cake will have you coming back for seconds.
Fluffy and sweet, these Amish Friendship Bread cinnamon twists will be a hit at your next brunch.
There are lots of ways to make Amish Friendship Bread, and just as many variations. While we focus on the sweet, 10-day version, here's the recipe for a Potato Flake Amish Friendship Bread sourdough.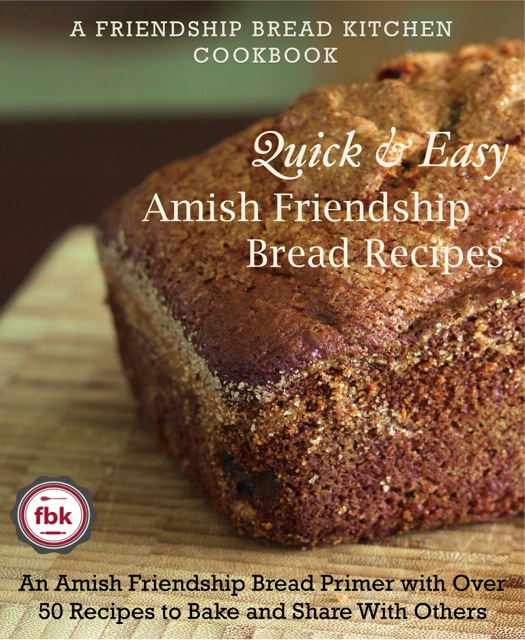 Get your copy today as an
instant download PDF
for $9.99 or on
Amazon Kindle
for $5.99.
Includes an Amish Friendship Bread primer, over 50 recipes and photos, kitchen tips, gift giving ideas, FAQs and our popular "At a Glance" recipe index. Click on the cover for a sample!