Have you ever went to feed your starter to find that you're out of milk? Or maybe looking for a dairy milk substitute? Don't worry, there are plenty of options when it comes to what kinds of milk you can feed your starter!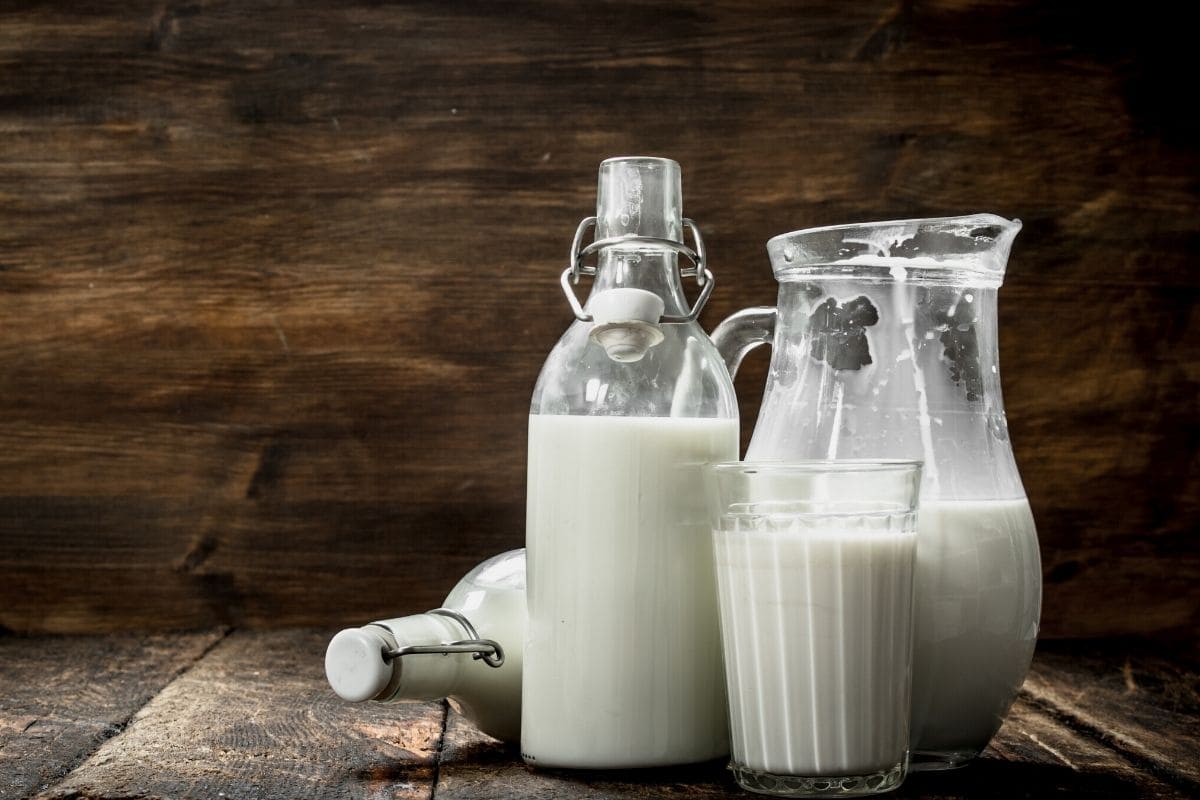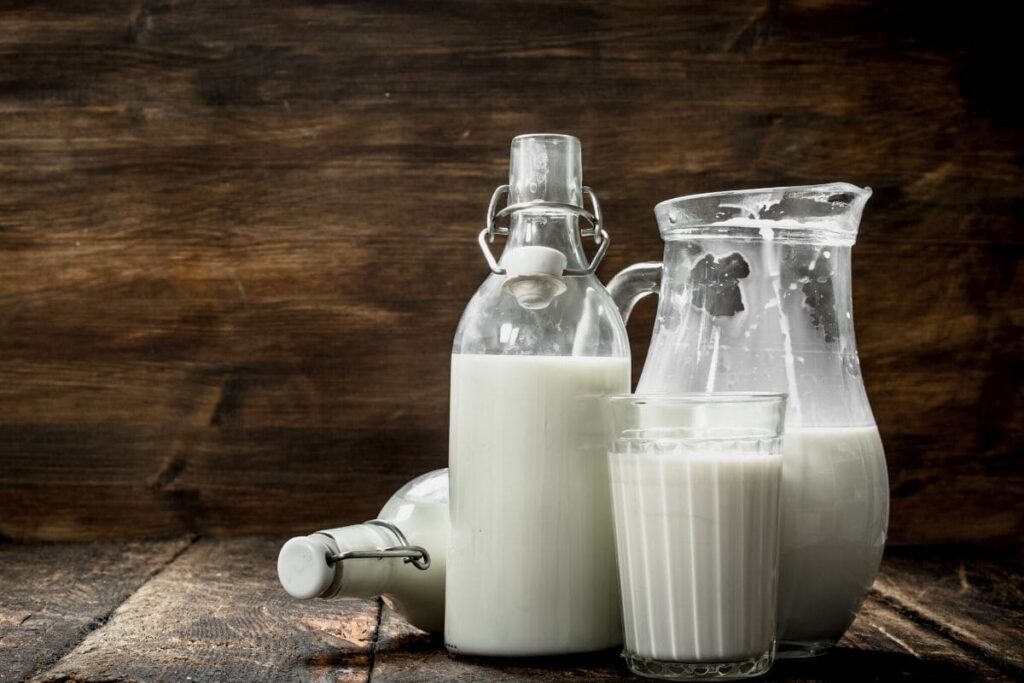 First things first. The basic building block for any sourdough starter is flour and water. In the case of Amish Friendship Bread starter, we use flour, sugar, and milk to feed and maintain our starter. The inclusion of sugar and milk help the your Amish Friendship Bread starter metabolize and grow.
If you have milk (whole, 2%, skim, nonfat, or powdered), this is the liquid of choice for Amish Friendship Bread starters. But if you're out, what else can you use? For starters, you can use some other dairy products, like heavy whipping cream or half and half. When we use heavy whipping cream, we usually like to cut the amount down to half and use water to make up the remaining amount. This will help you maintain the correct consistency.
However, if you cannot or choose not to use dairy milk in your starter, there are many milk substitutes that work well, too!
Non-dairy substitutions in Amish Friendship Bread starters
However, if you are lactose-intolerant or prefer not to use cow's milk, you can easily swap the milk in your starter with any of these substitutions:
lactose-free cow's milk
almond milk
rice milk
soy milk
coconut milk
oat milk
macadamia nut milk
water
At the Kitchen, we often use almond milk or rice milk (sweetened or unsweetened, vanilla or plain) for our Amish Friendship Bread starters. These work remarkably well, and the flavor difference is not huge. However, the rest of these milk options should work fine, as well. Just keep in mind that some of these milks, like coconut milk, might affect the flavor profile of your starter. Water is also a very easy option (non-chlorinated is best), if you aren't wanting to get adventurous with your starter.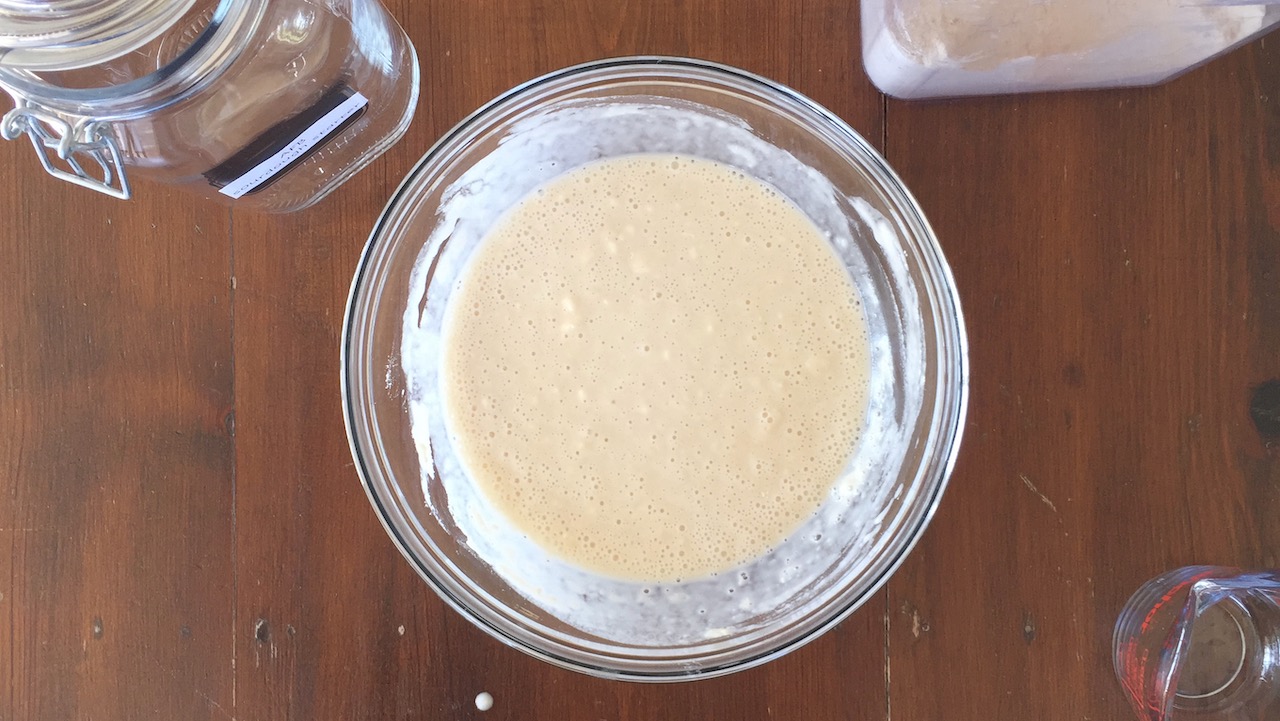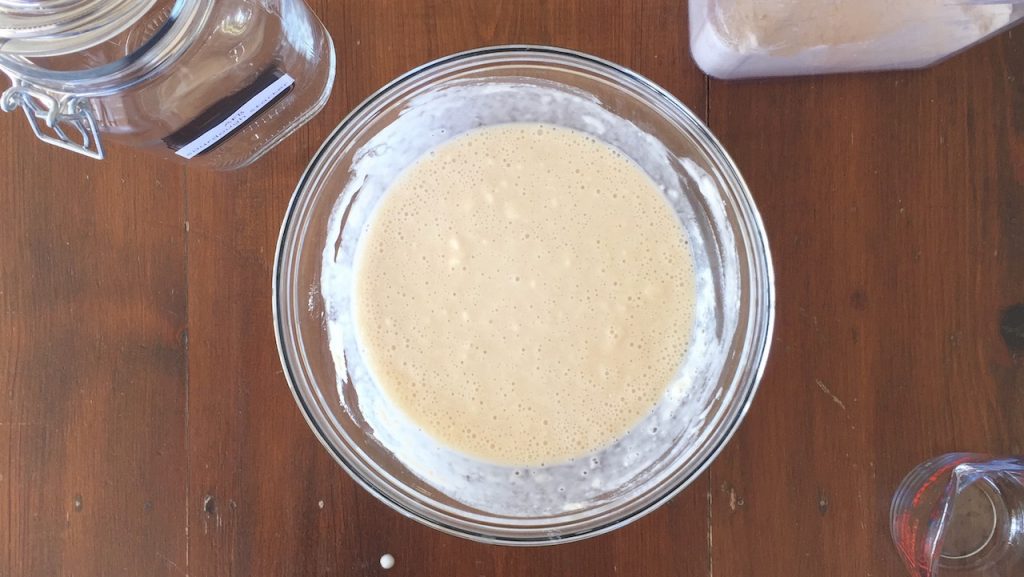 What about non-dairy options for Amish Friendship Bread recipes?
The starter is one thing, but what about Amish Friendship Bread recipes? Can you substitute milk when you make your Amish Friendship Bread?
In general, most quick bread-type recipes in the Recipe Box do fine with a 1:1 swap of dairy milk with a nut or non-dairy milk, but it will depend on the recipe. It can be helpful to understand the purpose of dairy milk in a recipe, so you can make an informed choice about which substitution option you make.
Dairy milk adds moisture and flavor to a recipe. Proteins in the milk contribute to a softer crumb structure and also helps hold up the recipe during the baking process. The sugars in the milk help with browning, which means that non-dairy options with more sugar than regular milk risk burning too quickly.
You can also use water in most baking recipes that call for milk. Use 1 cup of water and 1-1/2 teaspoons of butter for every 1 cup of milk called for in the recipe. The extra butter will help your baked goods stay moist.
It is always an experiment when you have to substitute an ingredient in a recipe, but be brave and have fun with it!
Additional Resources
Have other burning questions? Or want to learn more about milk substitutes in recipes? Check out the additional resources below: