This is a super simple recipe that works with almost any citrus peel–lemon, orange, lime, grapefruit. Add it to any recipe for a sugary, delicious citrus boost.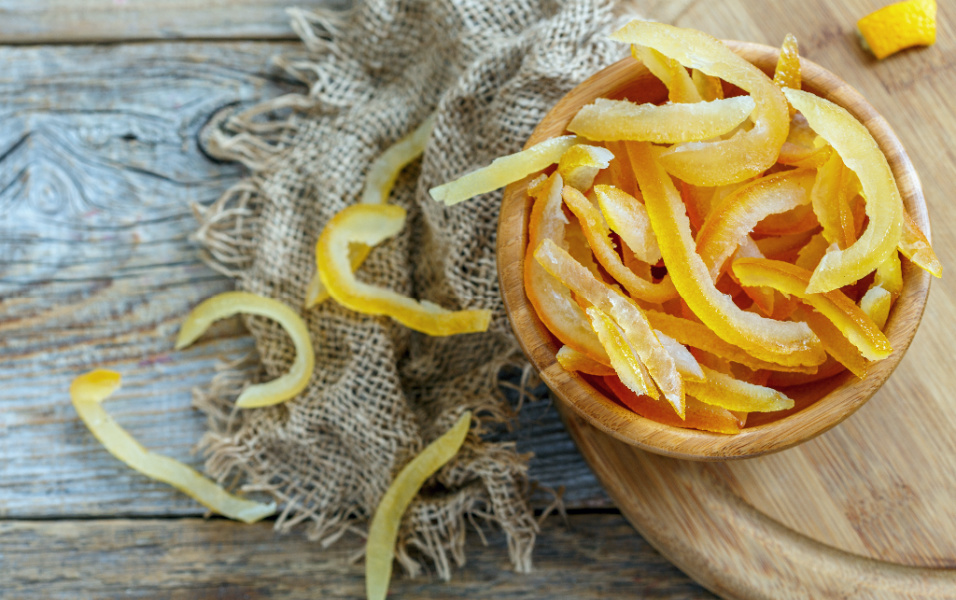 I like easy, and sometimes running to the store feels like the easier option when it comes to things like candied citrus peel. But this recipe is so simple and you can store it for future use, plus there won't be any additives or preservatives. Nothing is wasted in this recipe–reserve the juices for recipes or eat the fruit. Even the citrus syrup can be reserved as a simple syrup for your favorite mixed drinks or an intensely flavorful lemonade.
Adding chopped citrus peel to your Amish Friendship Bread cakes and breads will give them an instant flavor and texture boost, or toss it in a salad or munch on it as a snack. Wrap them tightly in plastic wrap and freeze, plus don't forget to save the citrus juices, too–just store them in ice cube trays and use in recipes as needed.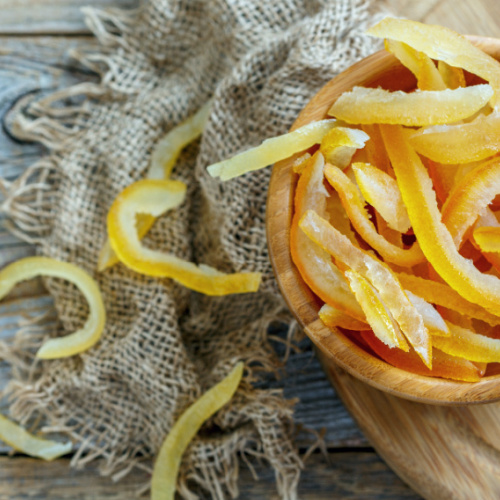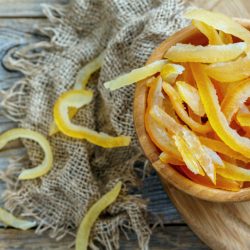 Easy Homemade Candied Lemon and Orange Peel Recipe
A super simple recipe to make homemade candied citrus peel from lemon, orange, lime, or grapefruit so you can add it to any recipe!
Ingredients
3 orange peels scrubbed well and sliced into ¼" strips
4 lemon peels scrubbed well and sliced into ¼" strips
2 cups sugar plus 1 cup to coat
1 cup water plus extra for boiling
Instructions
Boil the peels in a pot of water for 15 minutes. Drain and rinse well.

Fill the pot with fresh water and add return peels to the pot. Bring to a second boil for 15 minutes. Drain and rinse well, set aside.

Fill the pot with 1 cup of fresh water and add 2 cups of sugar. Bring to a boil, stirring until the sugar is fully dissolved.

Add citrus peels and reduce the heat, simmering for 20 minutes or until the peels become translucent and the mixture thickens into a light syrup. Prepare a bowl of the 1 cup of sugar and set aside.

Using a slotted spoon, remove the peels in small batches and allow the extra syrup to drip off before tossing in the bowl of sugar to coat. Make sure to do this while the peels are still hot. Reserve the syrup to use as a simple syrup for drinks!

Put a single layer of the peels on a wire rack until completely cooled and dried, usually overnight or 1-2 days. Gently shake off excess sugar before storing it.

Store in the fridge for up to three months, or six months in the freezer.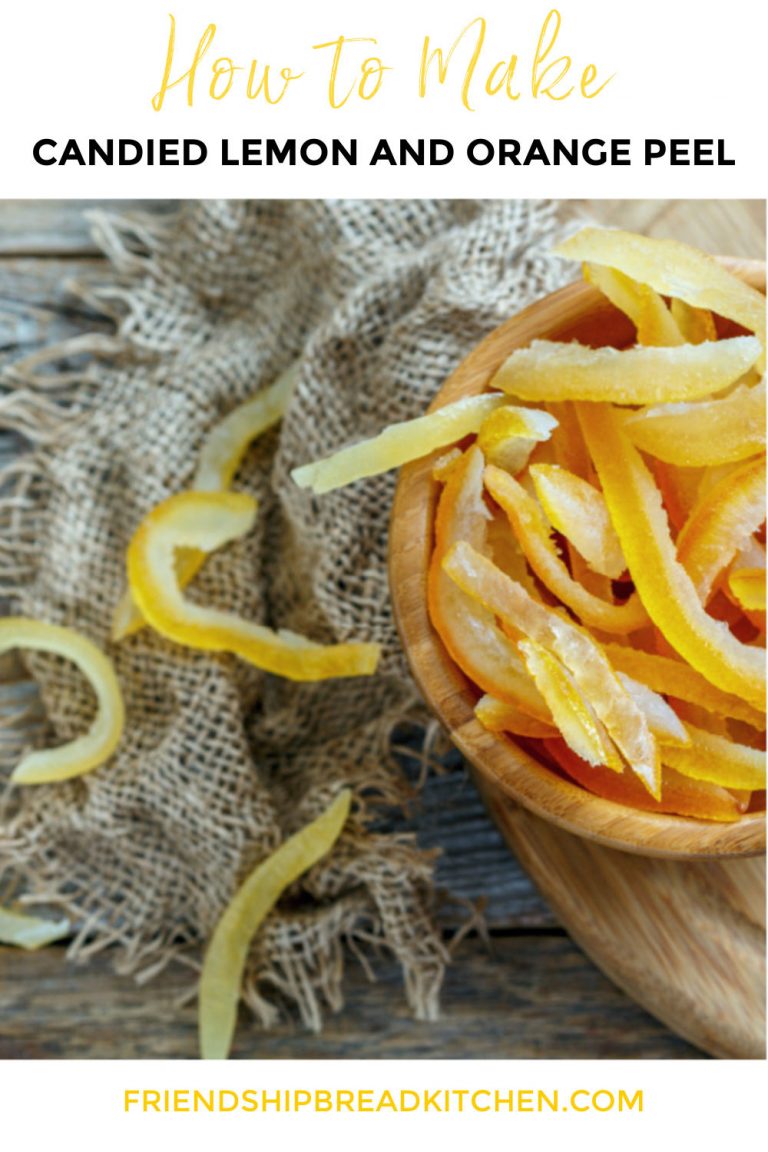 >> Have you tried this? Give it some stars and leave a comment below, letting us know how it worked for you!