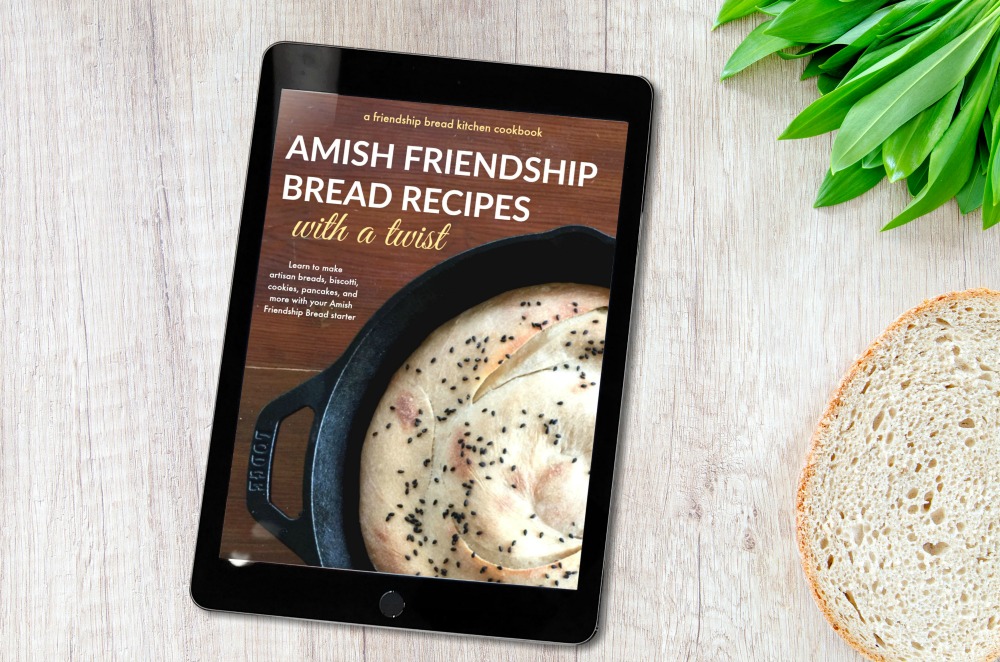 Jump to our other cookbooks:
Quick and Easy Amish Friendship Bread Recipes | Amish Friendship Bread Recipes for the Holidays
>> Have a Kindle? Grab your copy on Amazon here.
>> Did you know? Your PDF purchase will include TWO versions: a full-color version for phones, iPads and tablets, PLUS a simple black-and-white version for easy printing!
Give It a Twist
Prepare to be AMAZED! You won't believe how creative you can get with your one cup of Amish Friendship Bread starter. It's time to go beyond loaves, cakes and muffins … these recipes will make your friends and family say, "I can't believe this is Amish Friendship Bread!"
This much-anticipated follow-up to the first Amish Friendship Bread cookbook, Quick and Easy Amish Friendship Bread Recipes, contains the very best Amish Friendship Bread tweaks and twists from the Friendship Bread Kitchen community, 115 pages in all. Inside, you'll find fun and delicious Amish Friendship Bread recipes for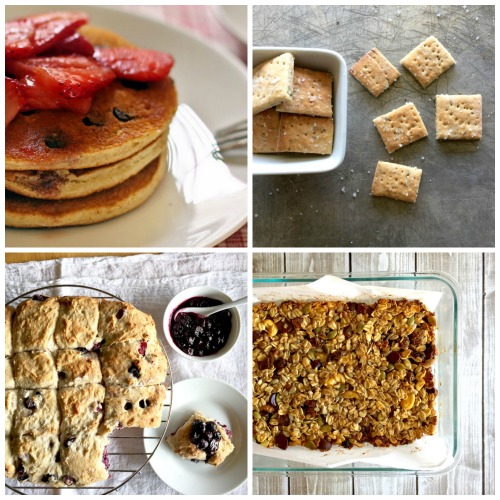 biscotti
biscuits, buns and rolls
artisan breads
brownies
cinnamon rolls and twists
cookies
cornbread
crackers and crisps
granola bars
monkey bread
pancakes and waffles
pie crust and pizza dough
pizza dough
pretzels
rolls
scones
waffles
You'll also find the recipes for our popular No Starter Amish Friendship Bread, Crock Pot Amish Friendship Bread, and Bread Machine Amish Friendship Bread.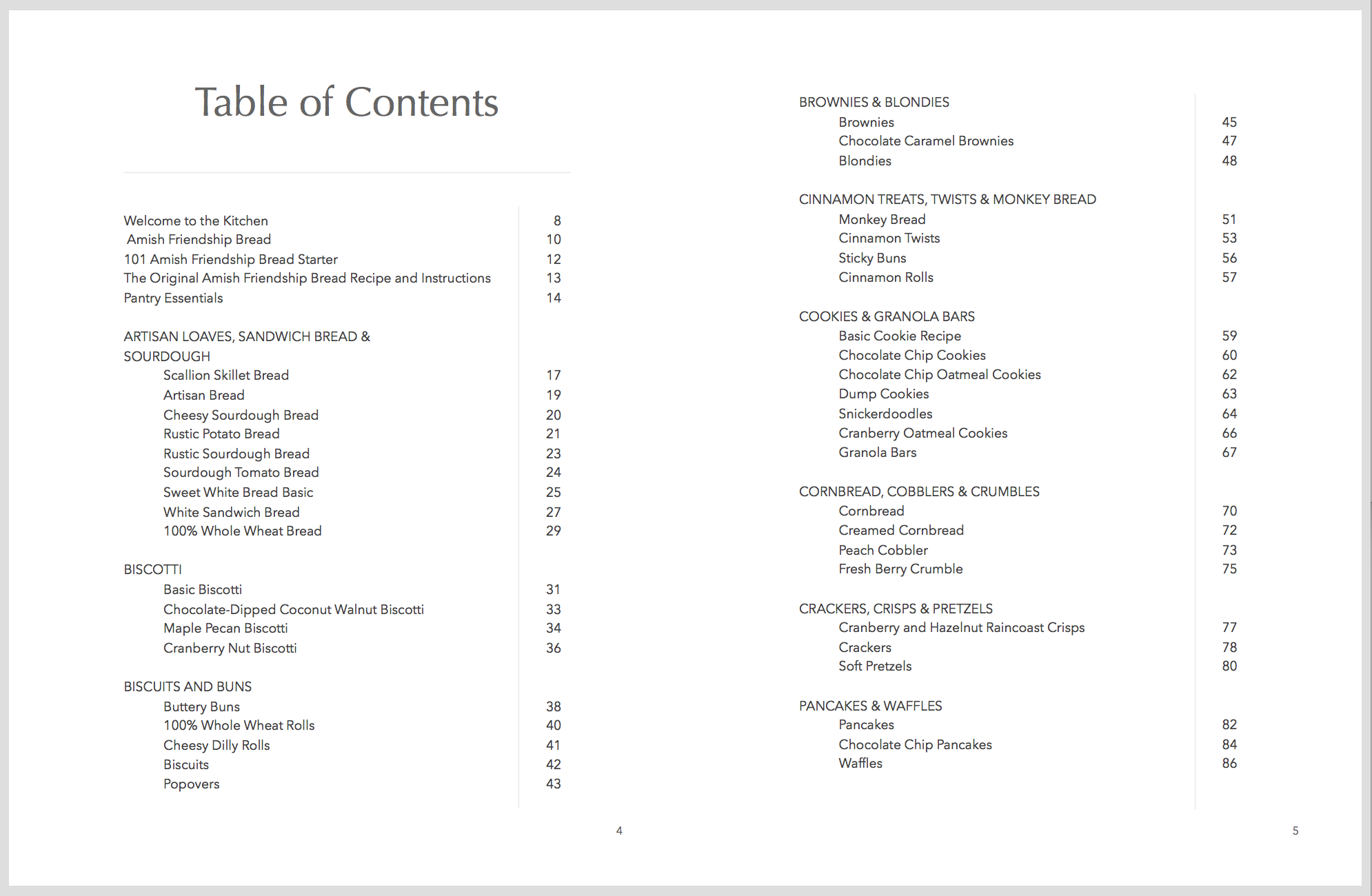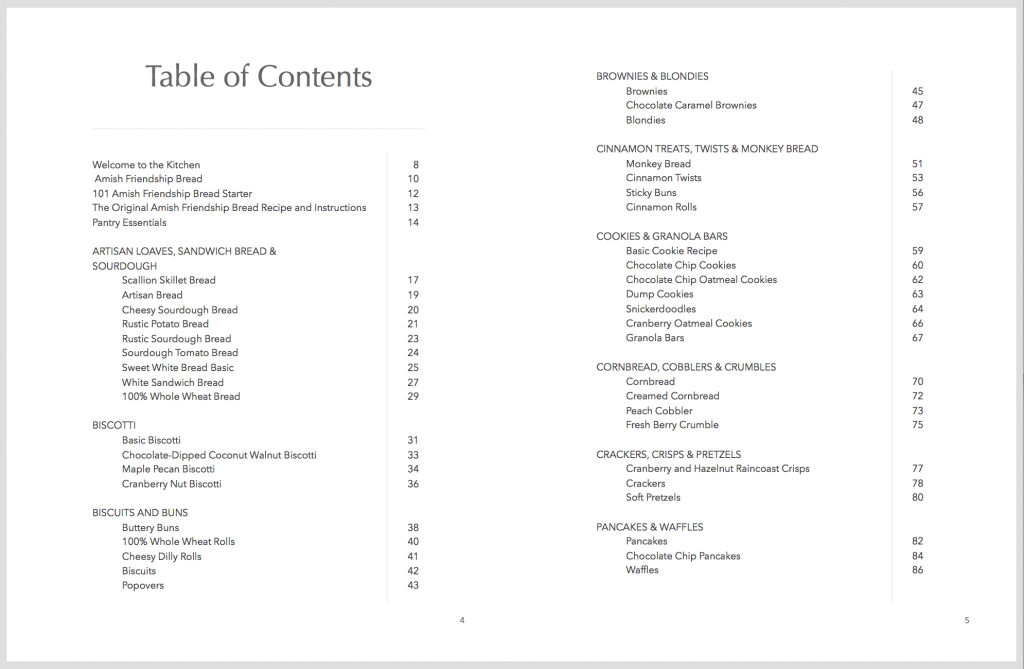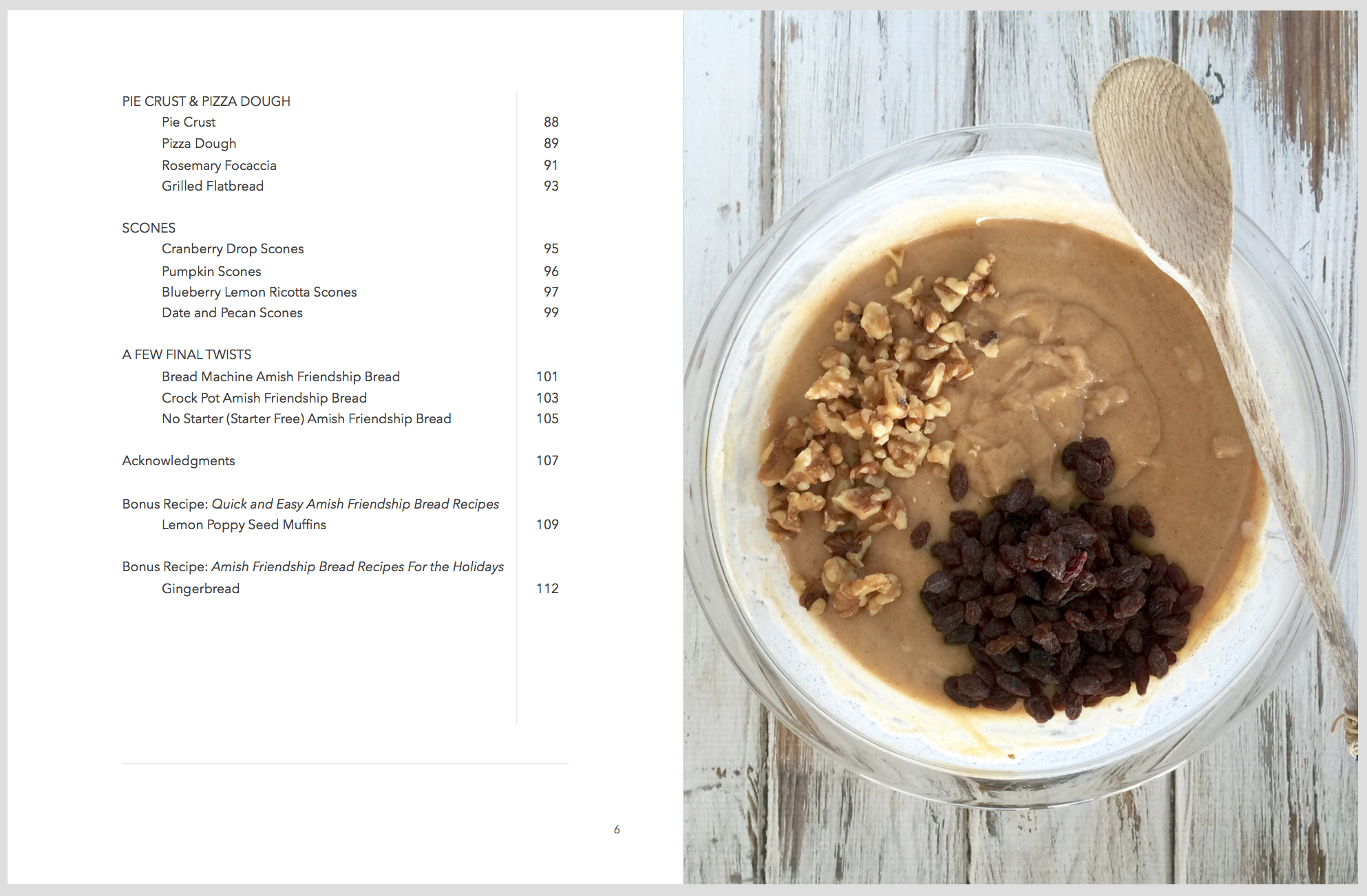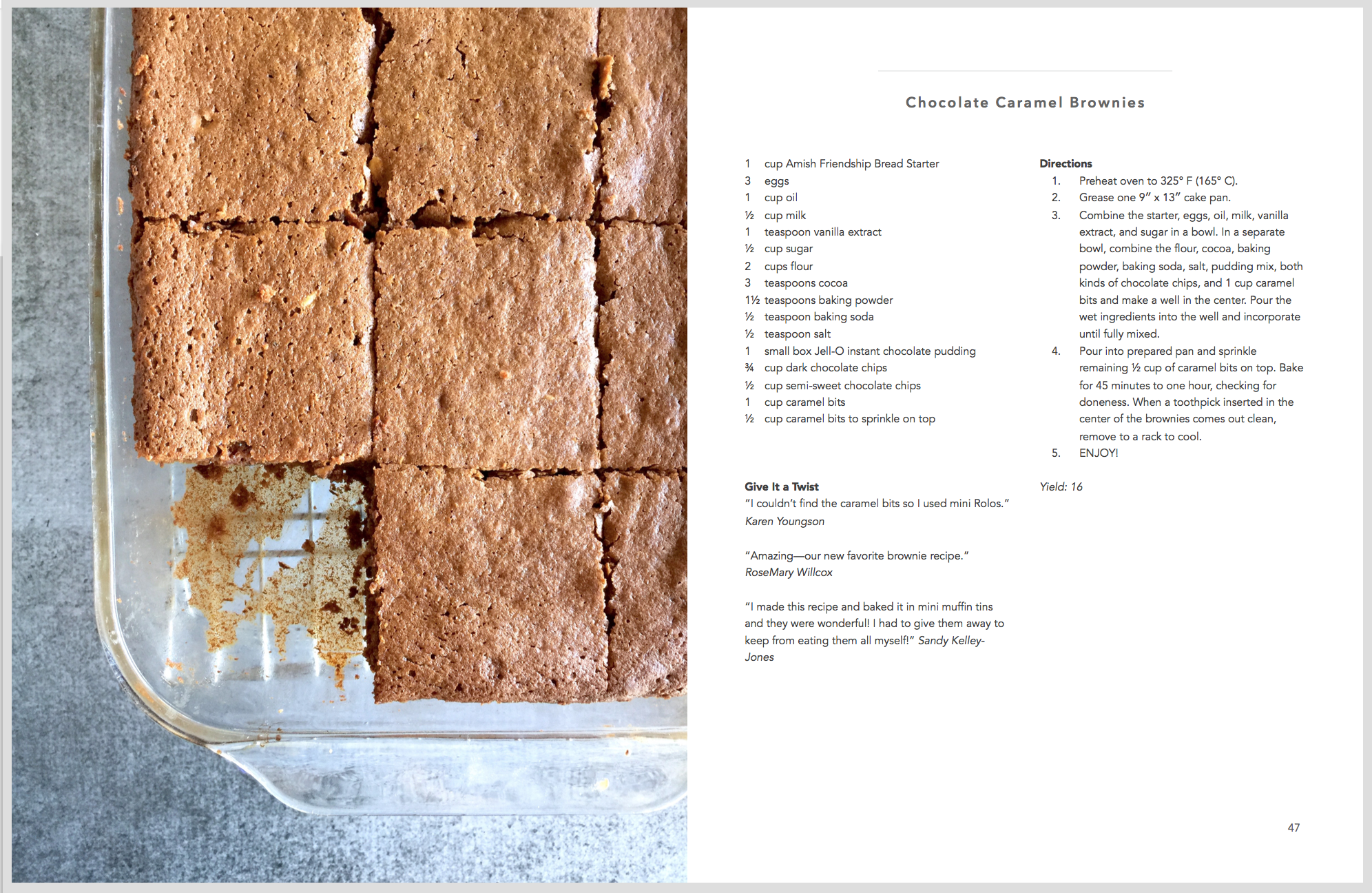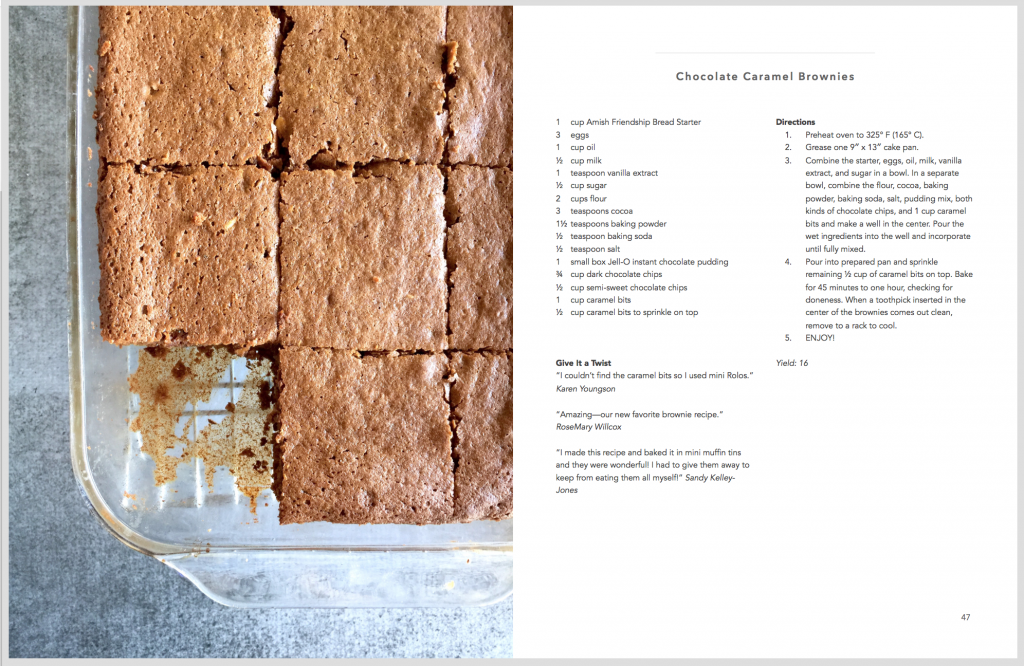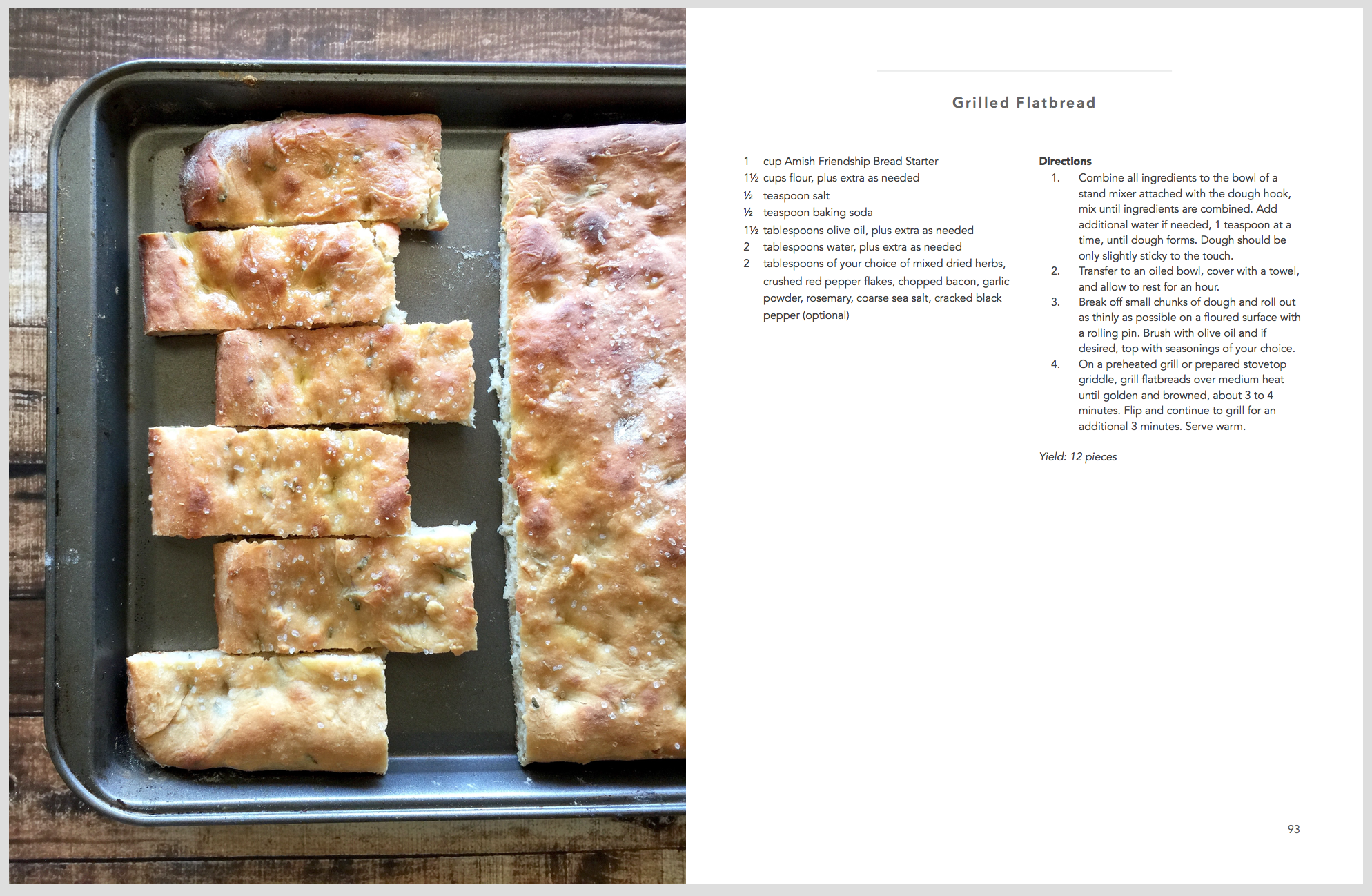 So get ready to have some fun and try some truly amazing recipes! With 115 pages filled with beautiful color photos and step-by-step instructions, Amish Friendship Bread Recipes with a Twist will give you plenty of fresh ideas on what to make with your one cup of starter.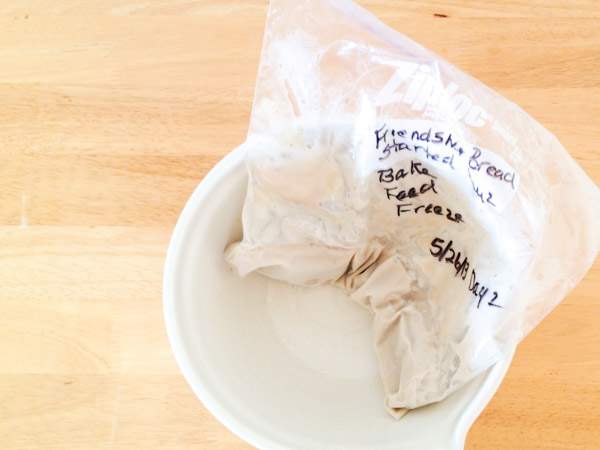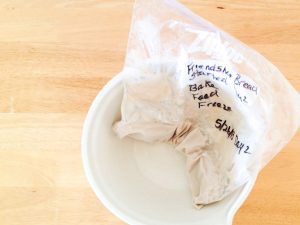 Amish Friendship Bread starter has a sourdough base that includes sugar, milk, and flour resulting in a sweet, delicious treat. A culinary "chain letter" that has circulated throughout the United States and Europe (as Herman or Hermann bread) for decades, Amish Friendship Bread is about community and sharing what we have with others.
Look for my other Friendship Bread Kitchen titles: Quick and Easy Amish Friendship Bread Recipes and Amish Friendship Bread Recipes for the Holidays (available June 2017). And don't forget the international hit that started it all: Friendship Bread: A Novel.
If you'd like to order the cookbook for your Kindle, click here. Please note the Kindle book contains the same content but is optimized for file size so the layout may appear differently from the PDF cookbook.

Praise for the Recipes at the Friendship Bread Kitchen
Awesome dough recipe! I used it to make runza (or bierocks—German rolls stuffed with beef, onion, and cabbage). It was perfect!" Amy on Amish Friendship Bread Buttery Buns

"This recipe is great! It has now replaced store-bought bread in our house. My 3-year old loves it, and has a slice almost everyday." Melissa Hale on Basic White Amish Friendship Bread

"I made this and it's beautiful, I can't wait to eat it!" Ann Thompson on Scallion Skillet Amish Friendship Bread

"I made these cookies for a book club meeting and they disappeared very quickly. The children of the members couldn't get enough of them." Karen Youngson on Amish Friendship Bread Chocolate Chip Cookies

"The cinnamon twists are super good. And my 15-year-old daughter didn't have any troubles making these." Lisa B. on Amish Friendship Bread Cinnamon Twists

"Loved these pancakes!" Lynn on Amish Friendship Bread Pancakes

"I made these last Christmas for my sister and husband. I dipped the biscotti in chocolate for an extra added touch. These turned out great! I am going to make them again this year." Lucy Gray on Amish Friendship Bread Biscotti
30-Day Money-Back Guarantee
Your PDF purchase is backed by a 30-day money-back guarantee. I want you to love this cookbook! Happy baking and thanks for being in the Kitchen with me!

Your purchase helps support the Friendship Bread Kitchen, and helps us help others. We donate 10% of our income to not-for-profit charities.