There's nothing better than the smell of warm, gooey, chocolate chip cookies fresh out of the oven, is there? Maybe sourdough bread, if you aren't a chocolate person (do those exist?). This recipe is perfect for the vegans in your life, or anyone who is dairy- or egg-free. These chocolate chip cookies are another way to dip into your jar of sourdough discard that you have in the fridge from your healthy starter.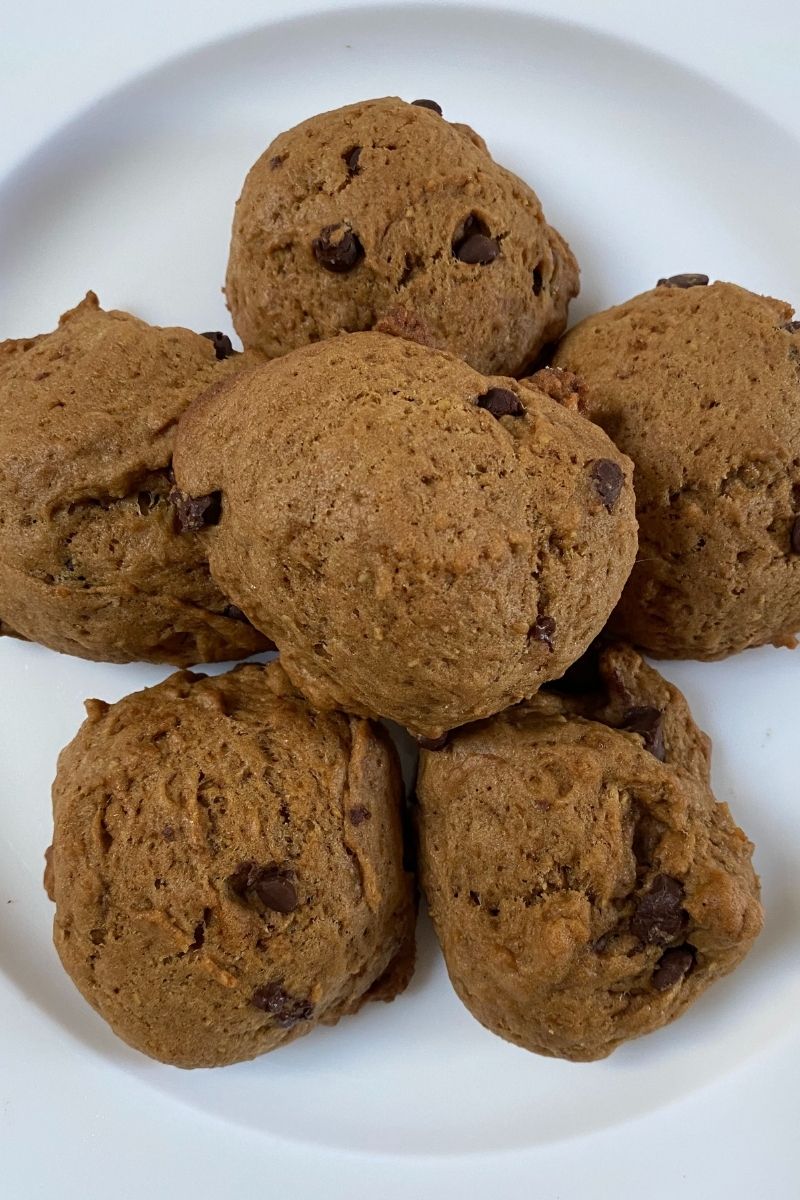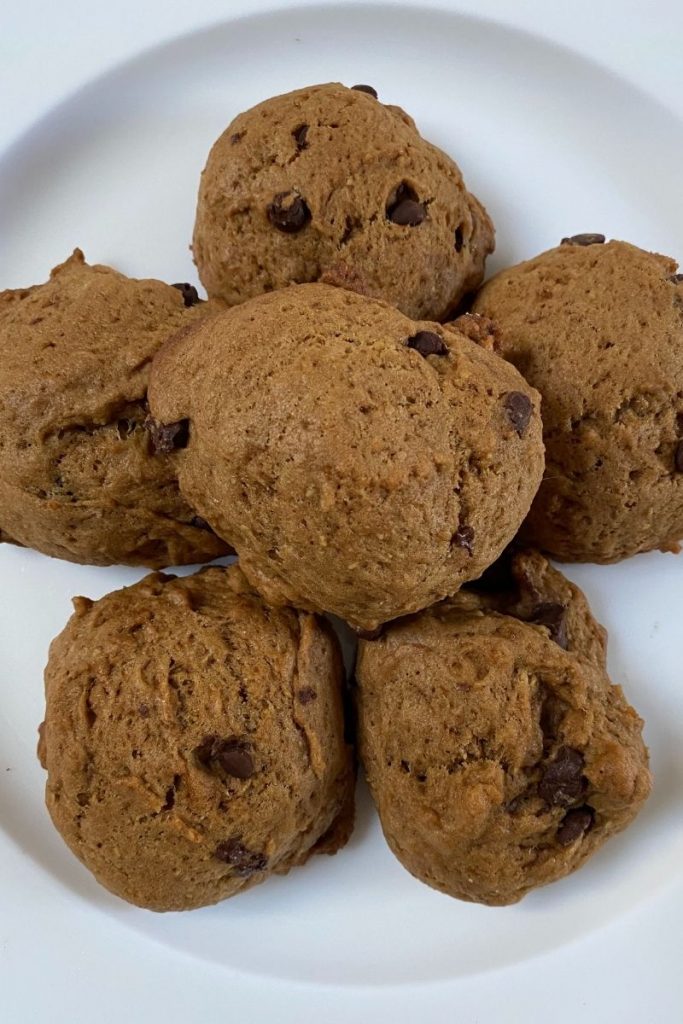 Many of our Amish Friendship Bread recipes utilize applesauce when you want to use less oil. Applesauce also acts as a binder, but I find it often makes cookie dough too wet. This recipe includes ground flax seed. When you mix it with warm water and let it rest for 10-15 minutes, you get a nice gel consistency that will bind your cookie dough together.
How to Make Sourdough Discard Chocolate Chip Cookies
This recipe does dirty a few extra bowls, but it's necessary to have everything mixed up very well on its own before combining all the ingredients for the final step.
Start by combining your flax and water in one bowl, the butter and sugars in another, and sifting the dry ingredients into a third. Leave the discard and chocolate chips aside for now.
While the flax rests to "gel," cream the sugars with a mixer. This step adds air to the dough so the cookies aren't too dense.
Combie your three bowls and then add your discard on top. Stir this all until it's well combined and then it's on to the best part – the chocolate! Chunks, chips, milk or dark, it's up to you! And if you really aren't a fan of chocolate, you can always try adding raisins, craisins, or your favorite chopped nuts. If you are changing up your mix-ins you can always try substituting a lemon or orange extract for the vanilla to really make them special. Just because they are called "chocolate chip cookies" doesn't mean that's your only option.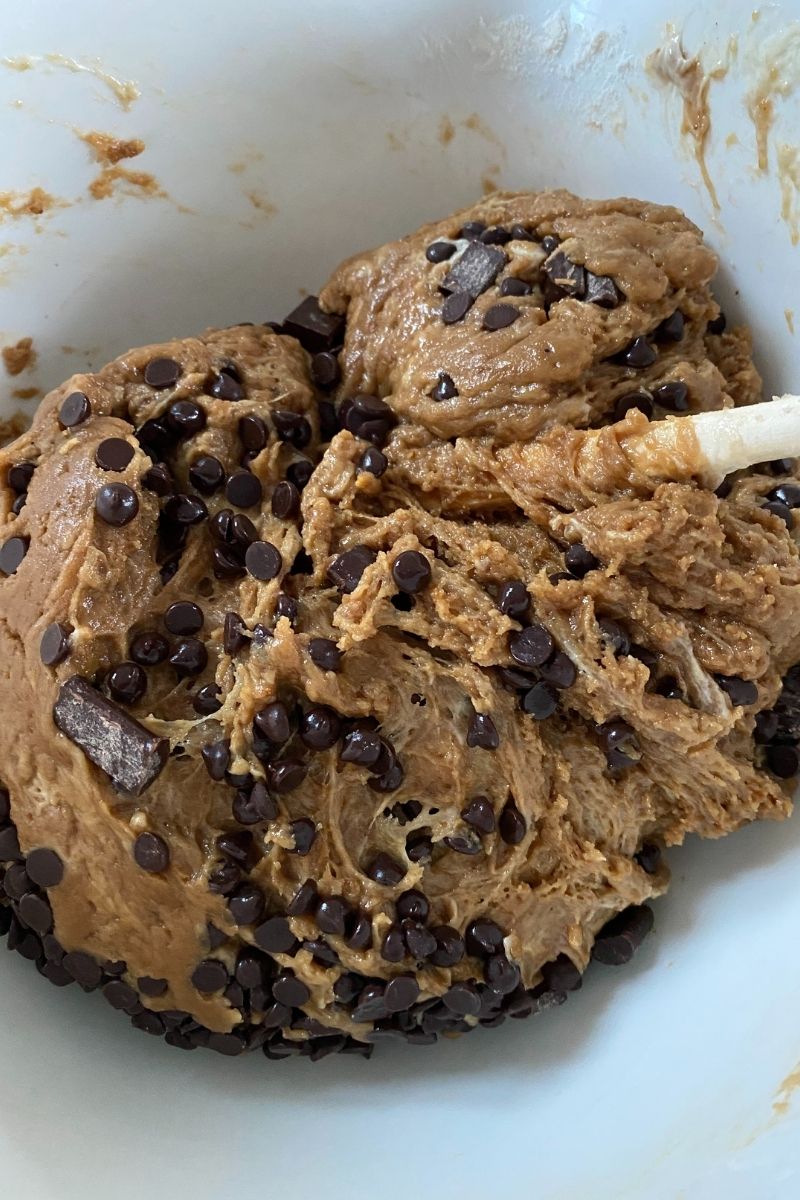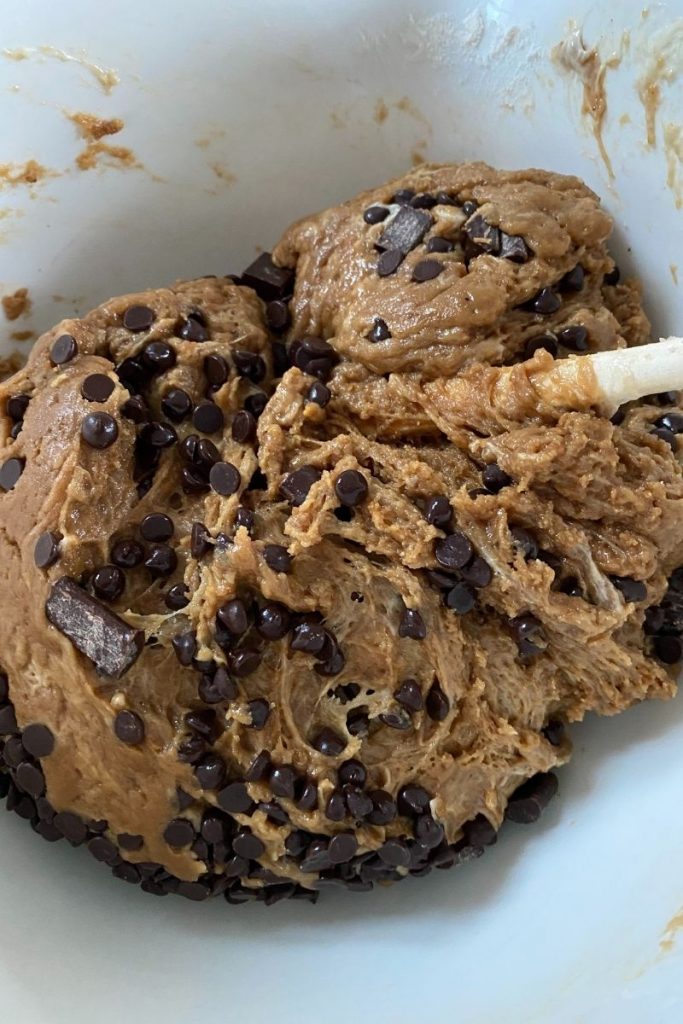 Don't get too impatient though – the dough needs to chill in the fridge for a solid three hours. Without this step, the cookies will spread too much and you may have a single large cookie on your pan! It's hard to wait, but it will be worth it in the end.
After chilling, grab your favorite cookie scoop and set them out on the tray. Don't overbake – the joy of these is the warm, slightly underbaked center.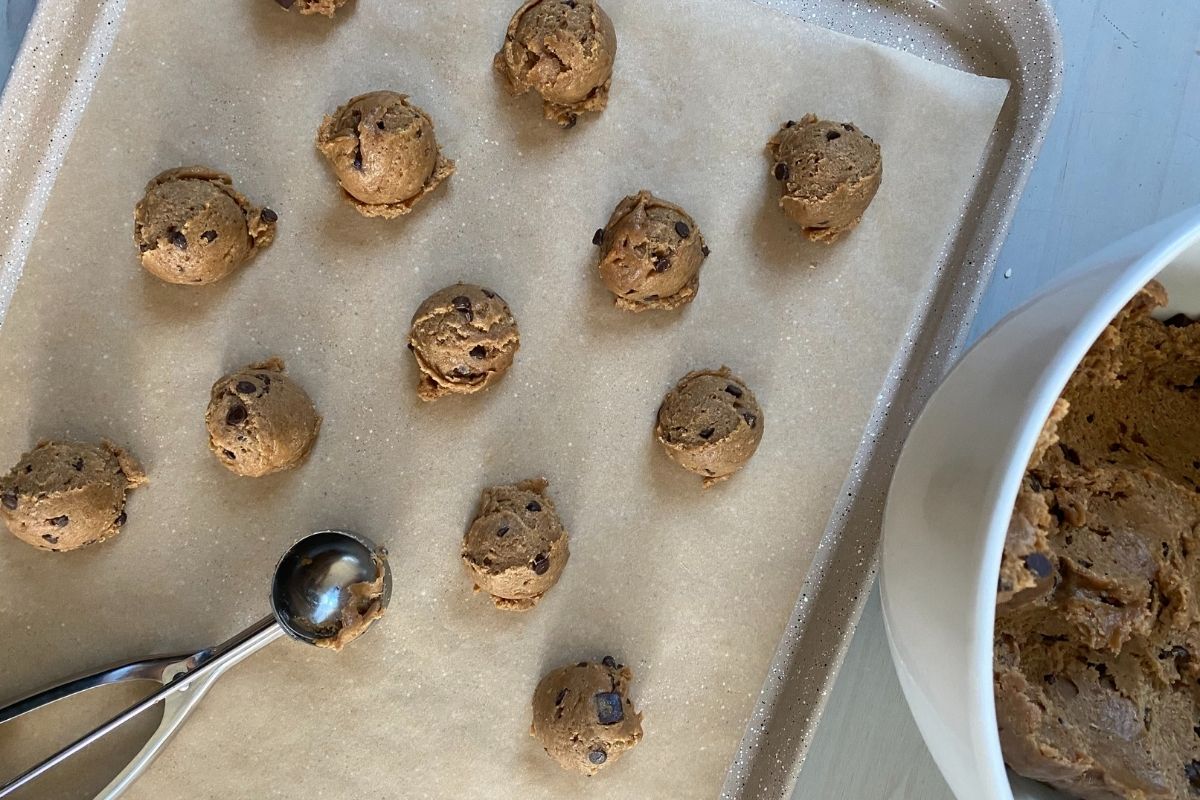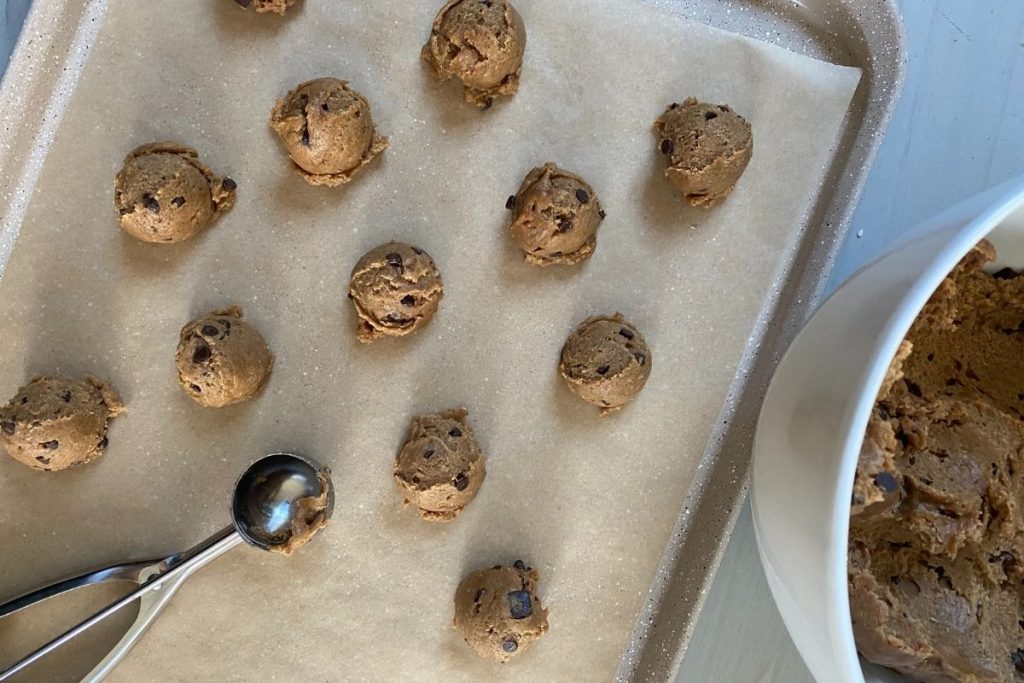 If this recipe has you craving cookies but you haven't gotten into sourdough yet, there are so many cookie variations you can make with your Amish Friendship Bread Starter as well.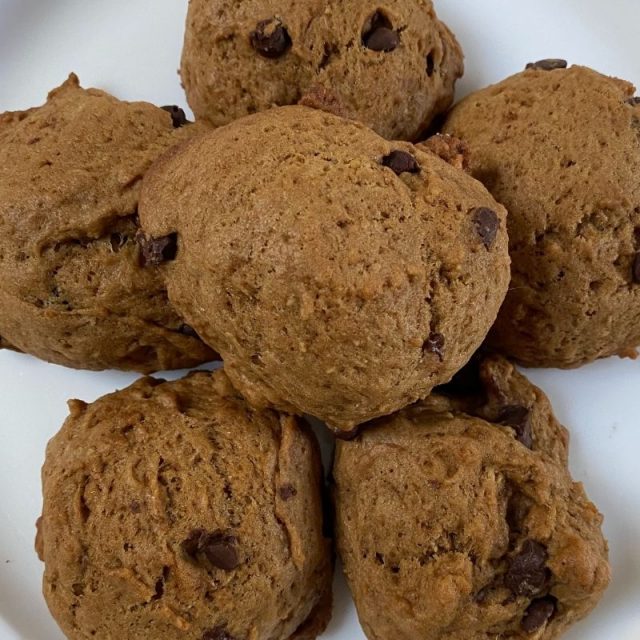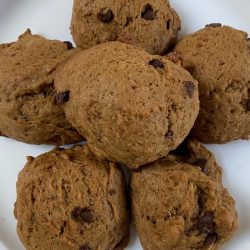 Sourdough Discard Chocolate Chip Cookies
There are hundreds of chocolate chip cookie recipes out there and everyone has their favorite. But these truly are the best! They are thick, with an under baked center and exploding with chocolate. Soft and chewy, just like the perfect cookie should be! Once you try them, you'll never toss away your precious discard again.
Instructions
Mix ground flax and water in a small bowl and set aside. This is your egg substitute and it needs to gel first.

Cream together the vegan butter, both sugars, and vanilla in a stand or handheld mixer until smooth.

In a separate bowl, sift together flour, baking powder, baking soda, and salt.

Mix flax mixture into the butter/sugar mixture and mix until smooth.

Add flour mixture and mix again until well combined.

Add discard and mix again until smooth.

Stir in chocolate chunks and refrigerate for a minimum of 3-4 hours.

Scoop on a parchment lined baking sheet with a medium cookie scoop. Space well apart (6 per sheet, you will have to bake several trays if you only have one sheet, but that means more warm gooey cookies!)

Bake for 16-18 minutes.

Enjoy!
Notes
*Vegan butters are made with oils; if you use real butter the water content will be too high to work in this recipe. Other ideas include: adding dried cranberries, macadamia nuts or any other mix-ins you desire. You can store these in an airtight container for up to 4 days, but they are best while fresh and never last past a day in my home.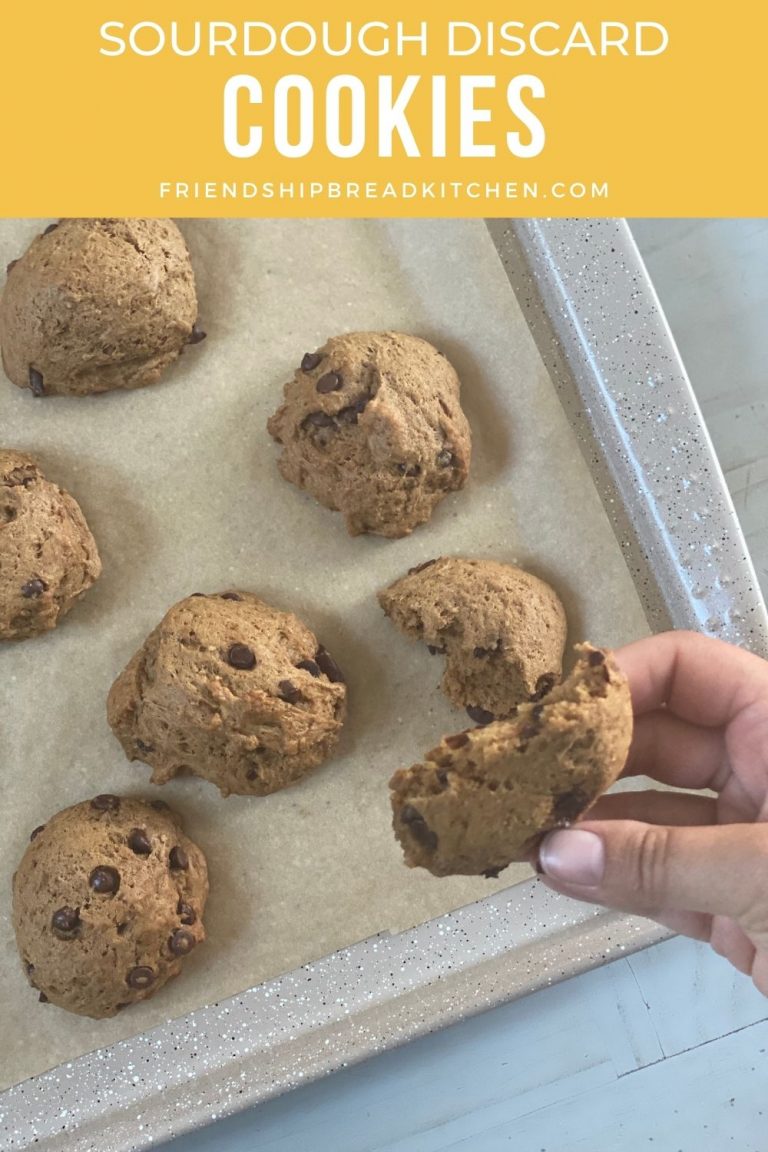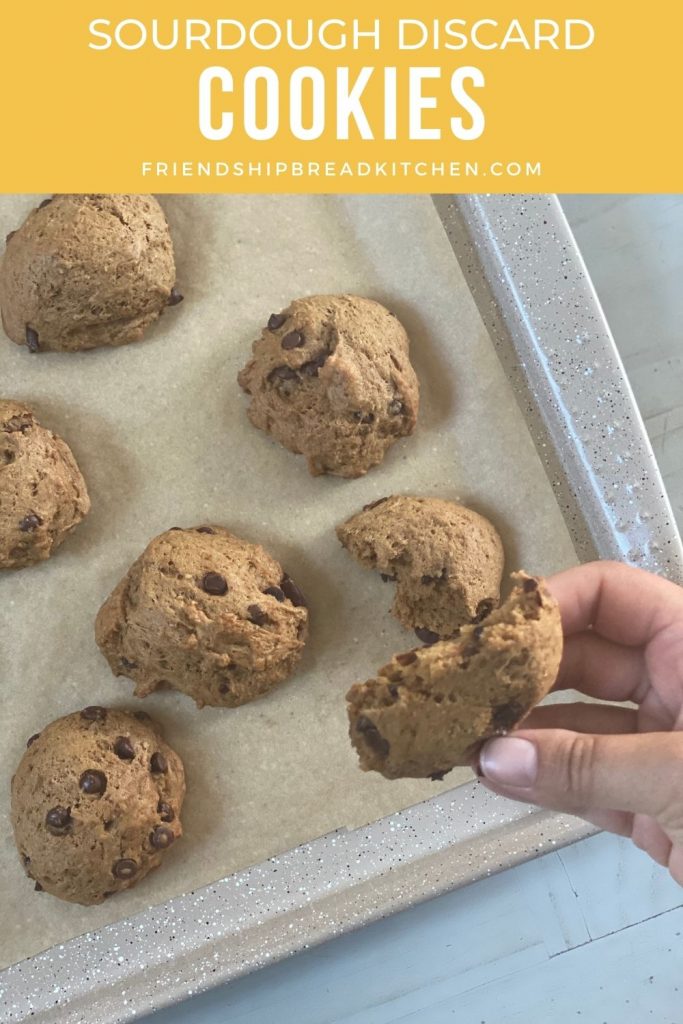 >> Have you tried this recipe? Share your best pic with us or leave a comment below and let us know how it worked for you!