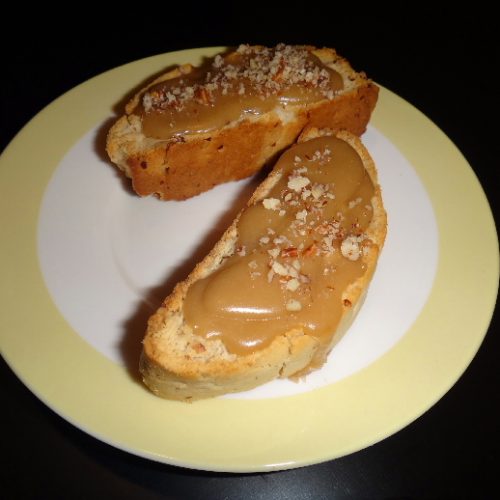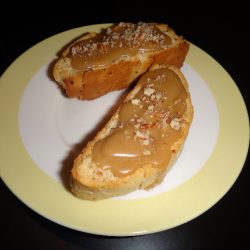 Maple Pecan Glaze
Looking for that special something to top off your latest recipe? Drizzle this Maple Pecan Glaze over your favorite Fall treat!
Ingredients
3 tablespoons butter
1 cup confectioners' sugar
2 tablespoons of water plus extra as needed
1 teaspoon maple extract
¼ cup finely chopped pecans
Instructions
In a small saucepan, melt 3 tablespoons of butter.

Add in 1 cup of confectioners sugar, 2 tablespoons of water and a teaspoon of maple extract. Stir until smooth, adding water as necessary.

Take off heat and once it is slightly cooled, spoon onto the already cooled biscotti.

Sprinkle with finely chopped pecans.
>> Have you tried this? Share your best pic with us or leave a comment below and let us know how it worked for you!