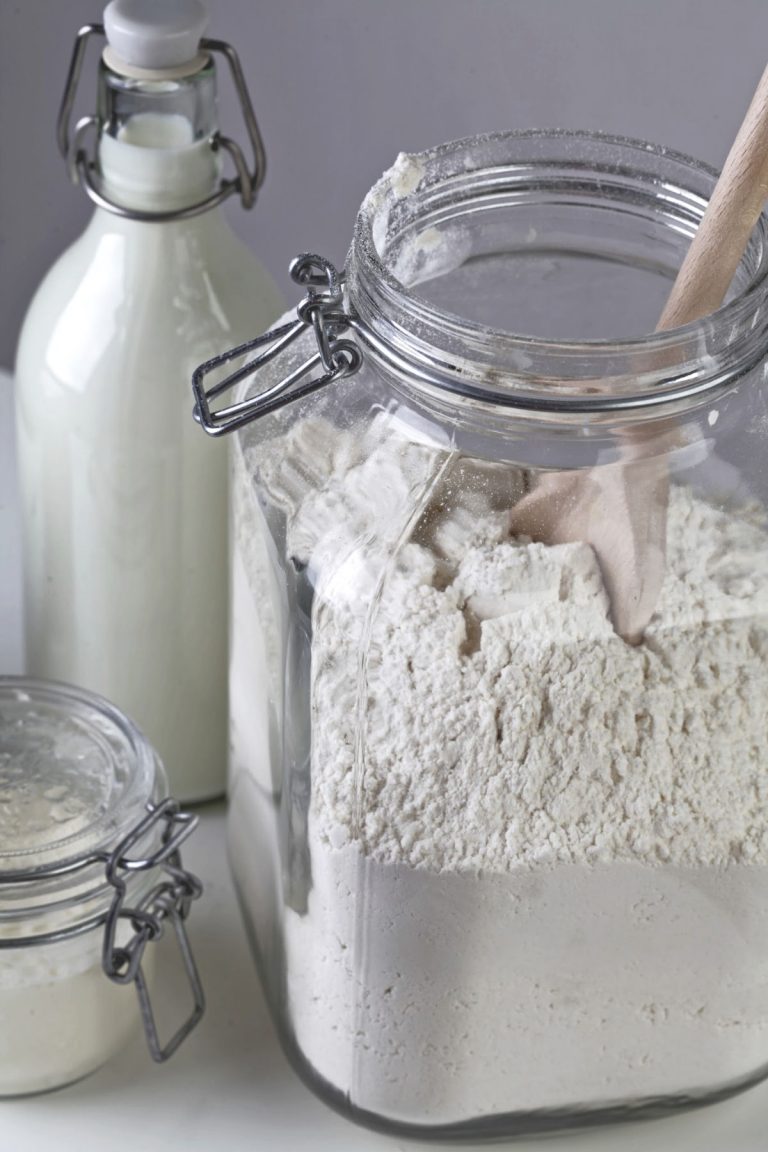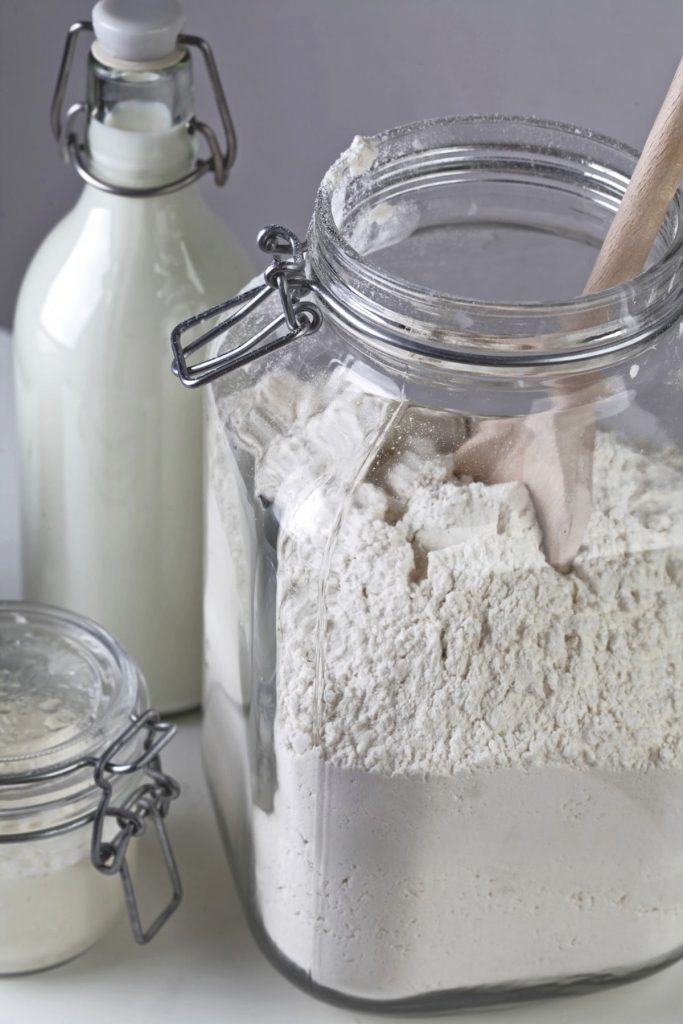 Hey, Kitchen Friends! Ever have a hankering for Amish Friendship Bread, only to find you don't have all the ingredients in your pantry? Maybe your baking soda is old, you don't have enough eggs, or you're fresh out of vanilla.
Those days are over … I've got your back!
I've put together a pantry checklist to make sure you have what you need whenever you want to bake a loaf and share it with others. Just click on the image to download the Essential Amish Friendship Bread Pantry Checklist (PDF).

To print, choose "Scale to Fit" to ensure it prints properly for your paper size.

To download, right click and choose "Export as PDF" from your browser's window (Safari) or right click and choose "Save As" (Chrome). In Windows, right click and choose "Save Target As" and select the location on your computer you would like to save the file.
Prefer an image? View it as a hi-res JPEG image.
DID YOU KNOW? All Friendship Bread Kitchen printables are FREE to newsletter subscribers. Access dozens of 10-Day Amish Friendship Bread instructions, recipe cards, mini booklets, and gift tags by checking out my library here: https://www.friendshipbreadkitchen.com/amish-friendship-bread-free-printables/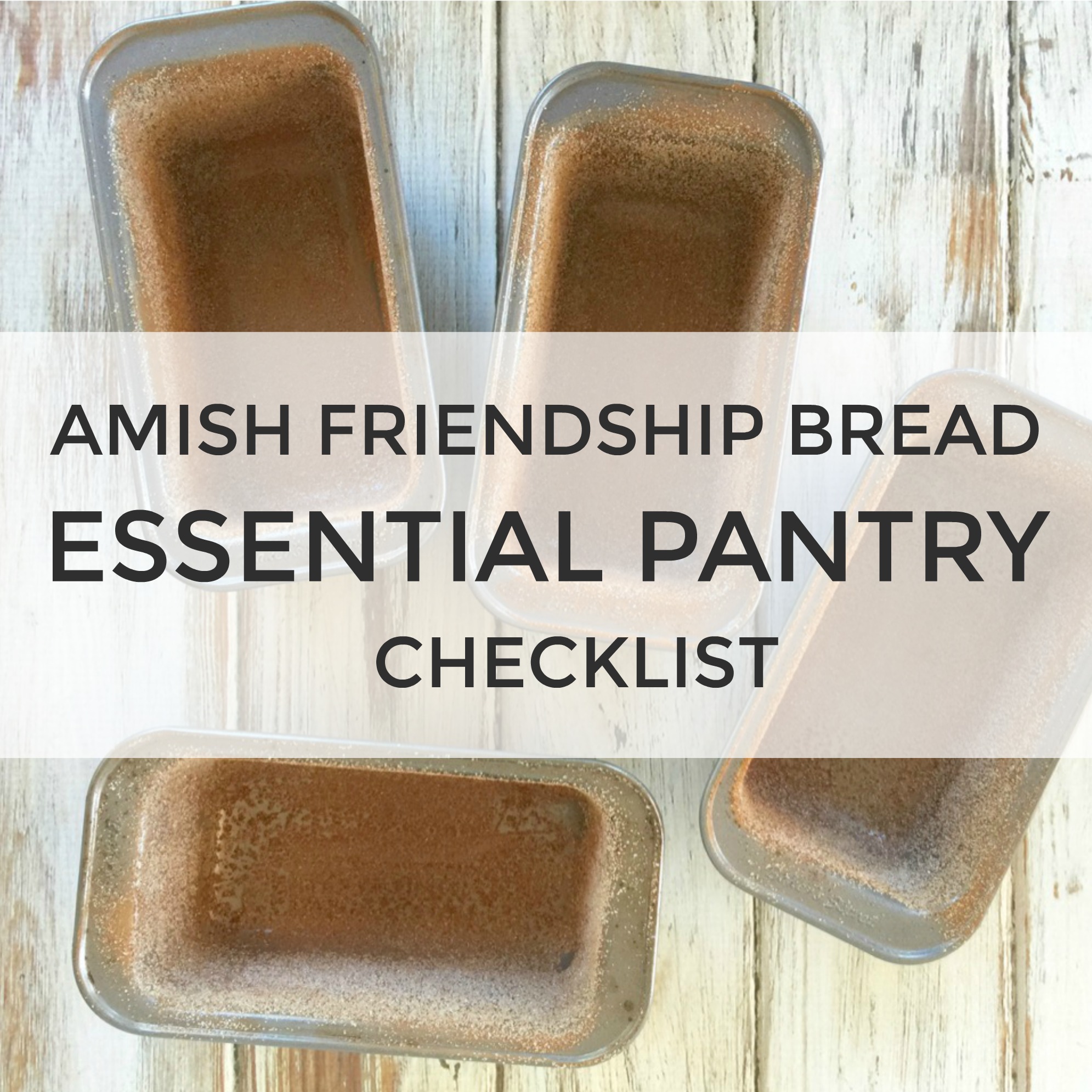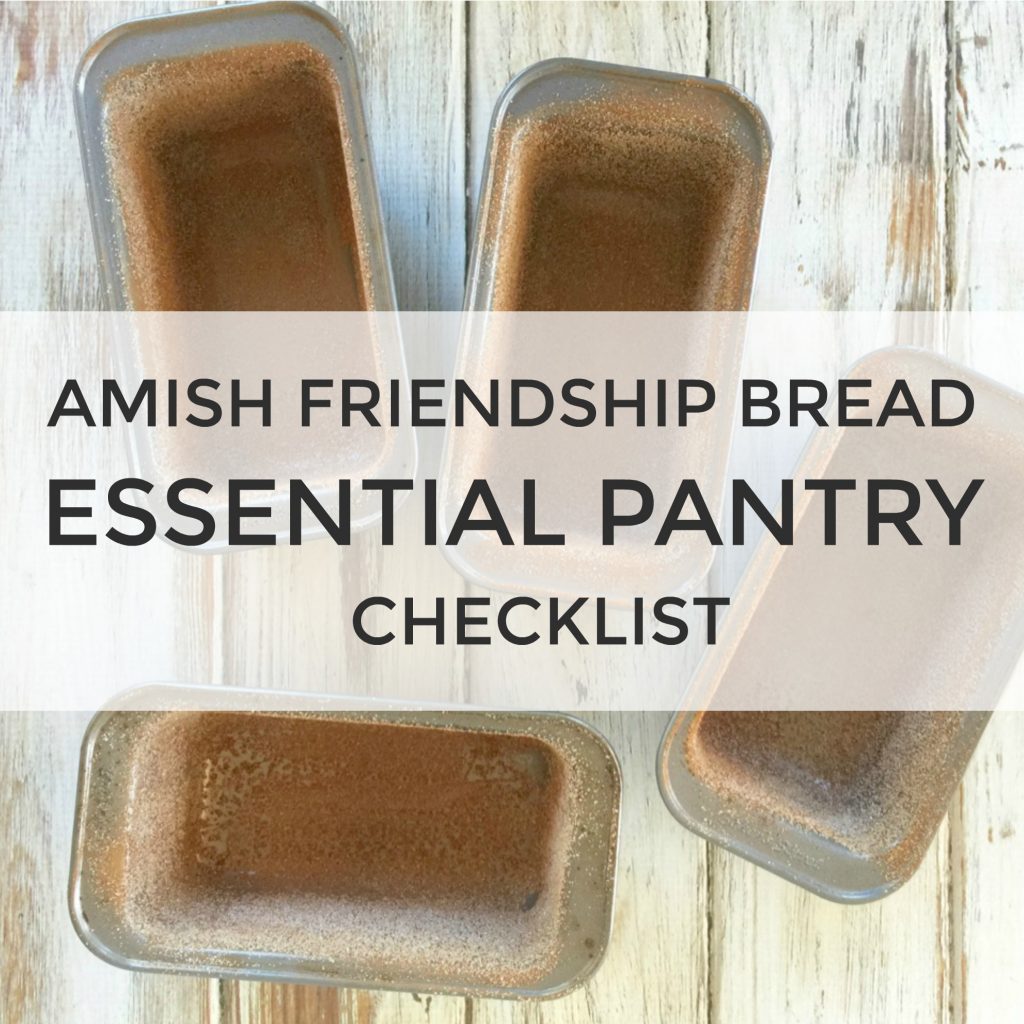 So tell me … what's a pantry item or staple you can't live without?