We love finding so many different uses for our one cup of Amish Friendship Bread Starter, and this Amish Friendship Bread Pie Crust recipe was shared with us by Kitchen Friend Jennifer Werth and is one of the most popular and innovative ways to make the most of what you have.
After you separate the Amish Friendship Bread Pie Crust into balls, it can be wrapped and refrigerated for several weeks or even frozen. Rolling dough out several times will not affect it.
Kitchen Friend Jennifer Werth added this helpful hint she learned from her grandmother: When making a juicy berry pie, sprinkle the bottom crust lightly with sugar and flour mixed in equal parts. This keeps the bottom crust from becoming soggy before the pie can be completely eaten.
A quick note: I only share links that I love and personally use. This post contains affiliate or commission links which support the Friendship Bread Kitchen if you click or buy. Thank you!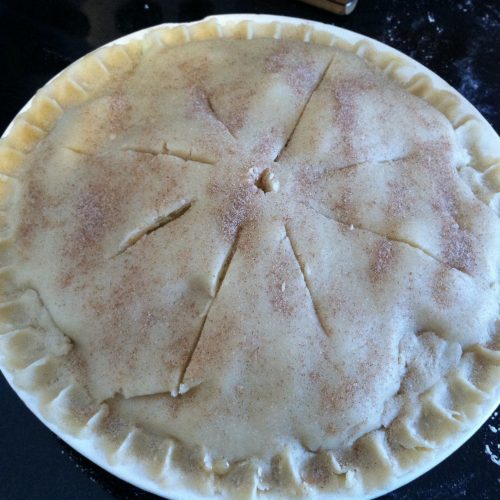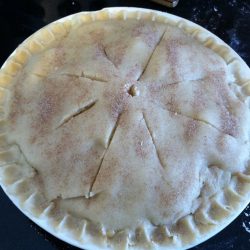 Amish Friendship Bread Pie Crust
Use this Amish Friendship Bread Pie Crust recipe to bake your favorite seasonal fruit pie!
Instructions
Add shortening, flour, baking powder, salt and sugar together in a medium sized bowl and mix well.

Beat the egg in a small bowl and add it to the Amish Friendship Bread Starter.

Add the wet ingredients into the dry mixture and mix together.

Divide crust into 4 equal balls, and roll out into the shape your pie tin or pan requires, making sure that the crust is slightly bigger than your tin.

Press into the bottom of your pie tin.

Bake according to your favorite pie recipe.
>> Have you tried this? Share your best pic with us or leave a comment below and let us know how it worked for you!