Get ready for some serious Amish Friendship Bread buttery bun goodness.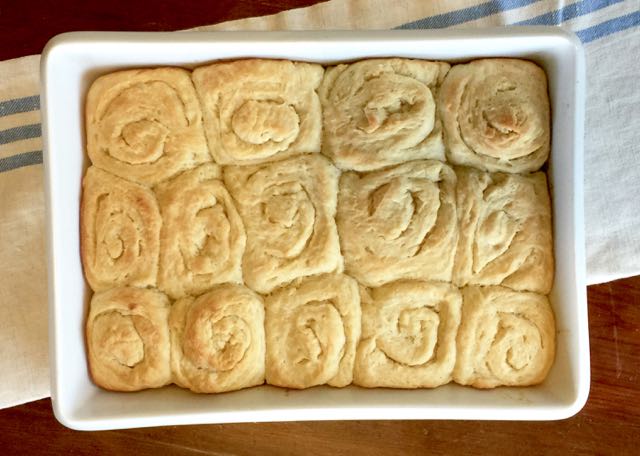 I keep a running list of savory and traditional sourdough recipes to test and adapt. This one–the classic buttery bun that has the same warm flakiness as any recipe out there–has been on my list for a while. Actually, quite a few have been on my list for a while, but this one got off the page and into the oven.
The result?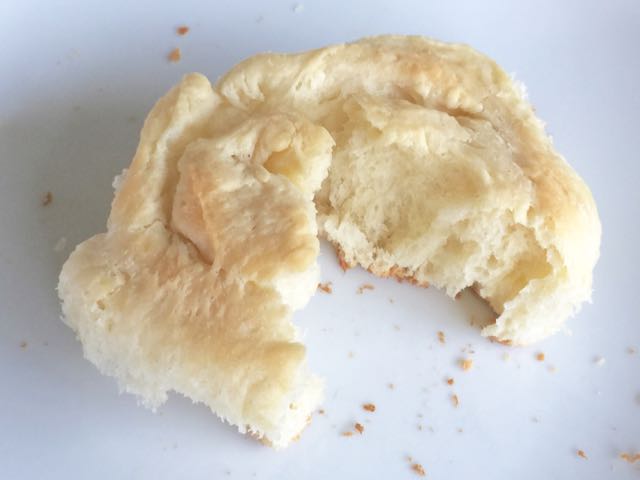 It's fall-apart brilliant, soft on the inside with just enough gentle crunch on the outside. These got consumed very quickly in my house.
There's something therapeutic about bread making. I love the smells of my kitchen whenever I'm making bread from scratch. I prefer to work my dough by hand but you can your stand mixer or a bread machine set on the dough cycle. Combine the dough ingredients and mix the bread to make a soft, smooth dough. Place in a lightly greased bowl and cover.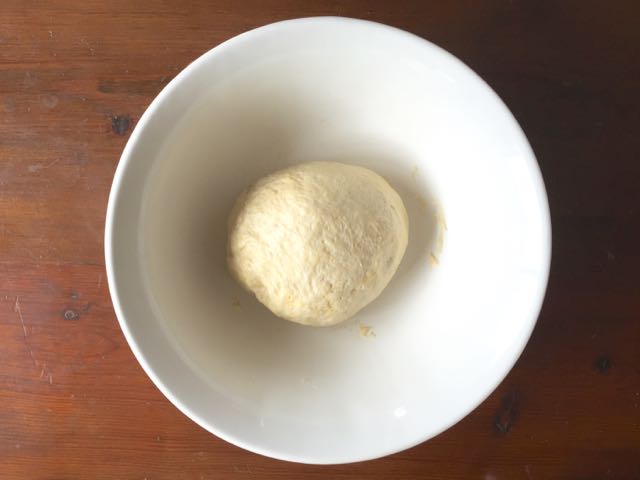 One tip I've heard of but have yet to try is to let your dough rise inside an 8-cup measuring cup so you can see exactly how much your dough has risen. You want it to double in bulk, which takes about 1½ to 2 hours.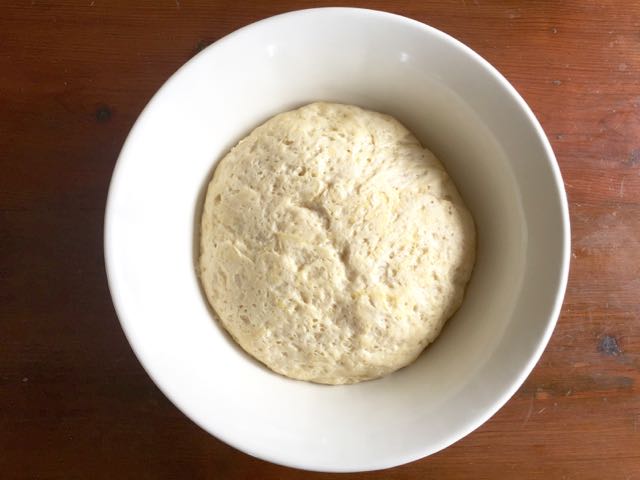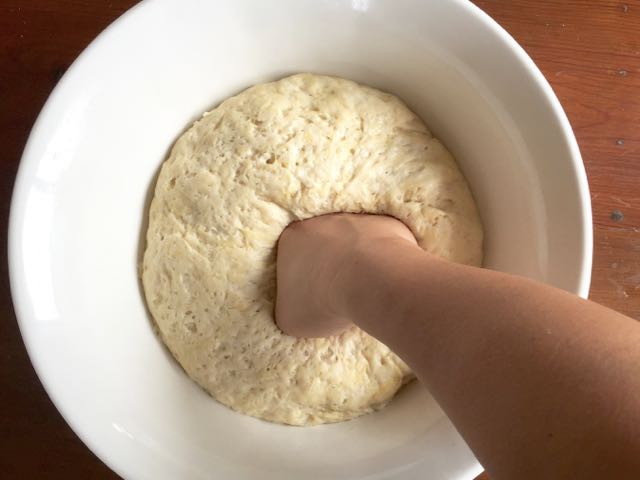 Once your dough has doubled, gently punch down it down once and turn onto a greased surface.
Roll and work the dough into a rough rectangle of about 12″ x 16″. When I say "rough," just look at mine and you'll see what I'm talking about! It doesn't have to be pretty. Brush with some melted butter.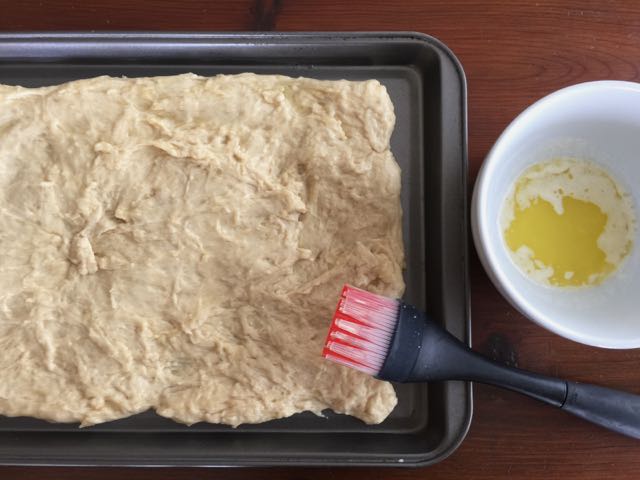 From the long side, roll the dough into a log.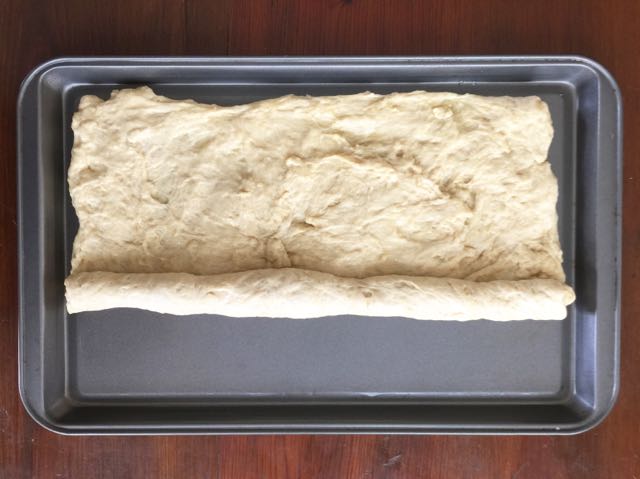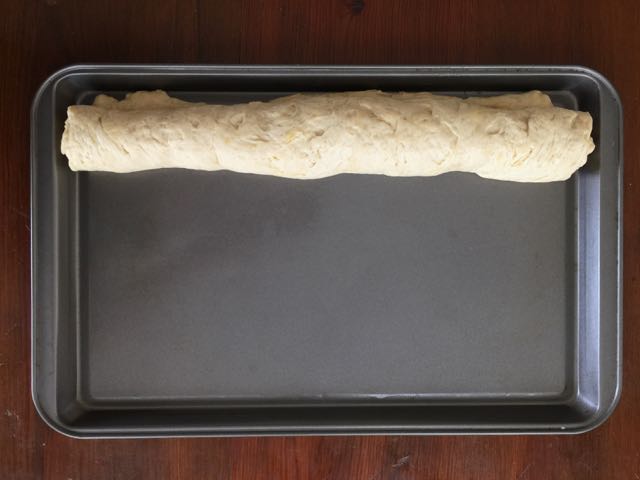 Slice into 1″ slices. The recipe yields 16 buns, 8 per 8″ cake round, but unfortunately my cake rounds were occupied with some Red Velvet Amish Friendship Bread batter. I ended up using a casserole dish which worked great.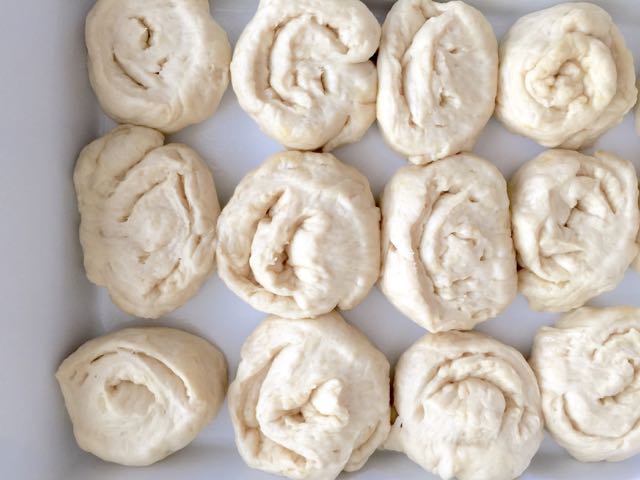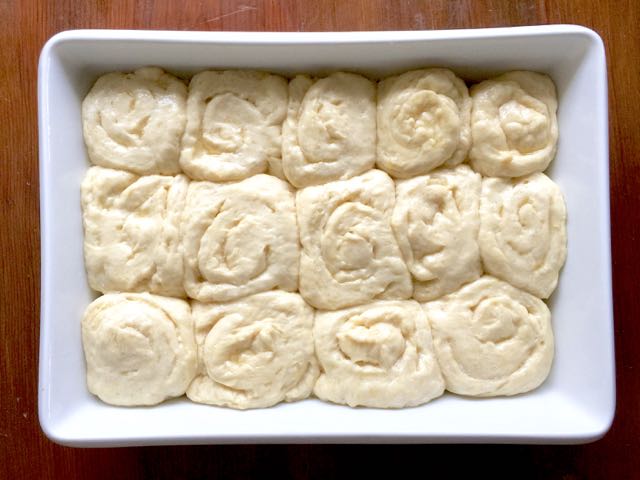 Once you have the buns in your pan, you'll cover and let them rise for no more than 60 minutes. This last part is important, as I let mine rise an extra 10 minutes and they got really puffy. You want them to conserve enough rising power so they can expand in the oven.
Since I used the casserole dish, I added an additional five minutes when it was time to slide them into the oven. My kitchen smelled amazing while these were baking.
When you take them out of the oven, brush with any remaining butter. We ate these straight out of the casserole dish, almost burning our fingers. It was totally worth it. Enjoy! ♥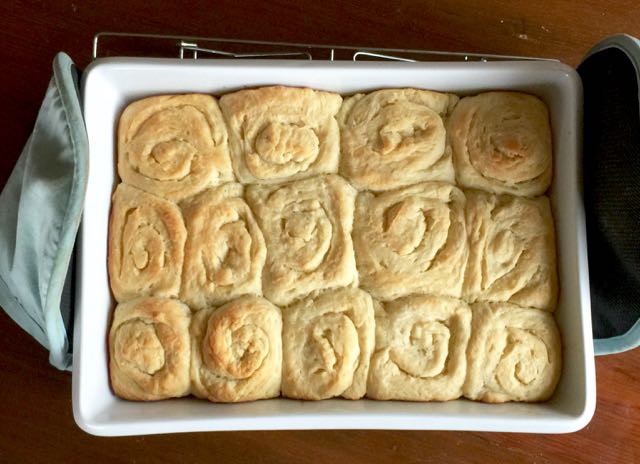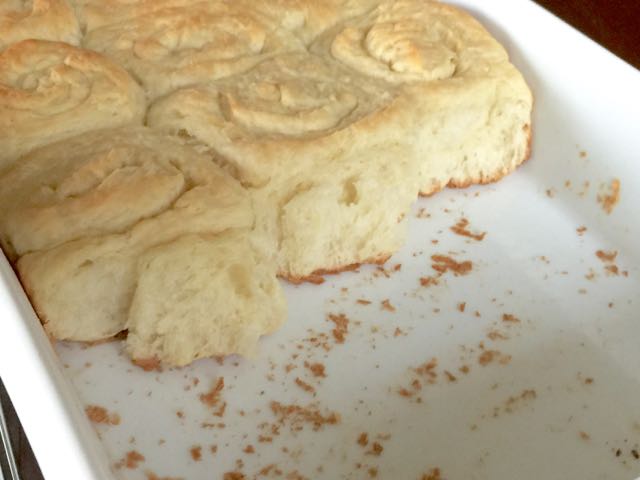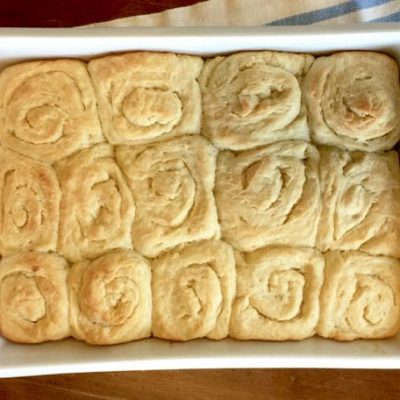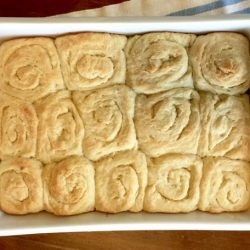 Amish Friendship Bread Buttery Buns
Instructions
Combine all dough ingredients in a large bowl.

Mix and knead until a soft, smooth dough is formed using your hands, a stand mixer or a bread machine set on the dough cycle.

Place the dough in a lightly greased bowl and allow the rough to rise for 1½ to 2 hours, until doubled in bulk.

Gently punch down the dough and transfer to a lightly greased work surface.

Roll and shape the dough into a 12" x 16" rectangle. Brush 2 tablespoons butter onto the dough's surface.

Starting with the long side, carefully roll the dough into a log.

Cut the log in 1" slices using a sharp knife.

Lightly grease two round cake pans. Arrange 8 buns in each pan.

Cover and let the buns rise for 60 minutes. At 45 minutes, preheat the oven to 350° F (177° C).

Uncover the pans and brush each bun with butter.

Bake for 25-30 minutes.

Remove from oven and turn onto a cooling rack. Brush with any remaining butter. Serve hot or warm.

ENJOY!
Notes
If you have an 8-cup measuring cup, grease the insides and let the dough rise in there. You'll be able to see how much to rises.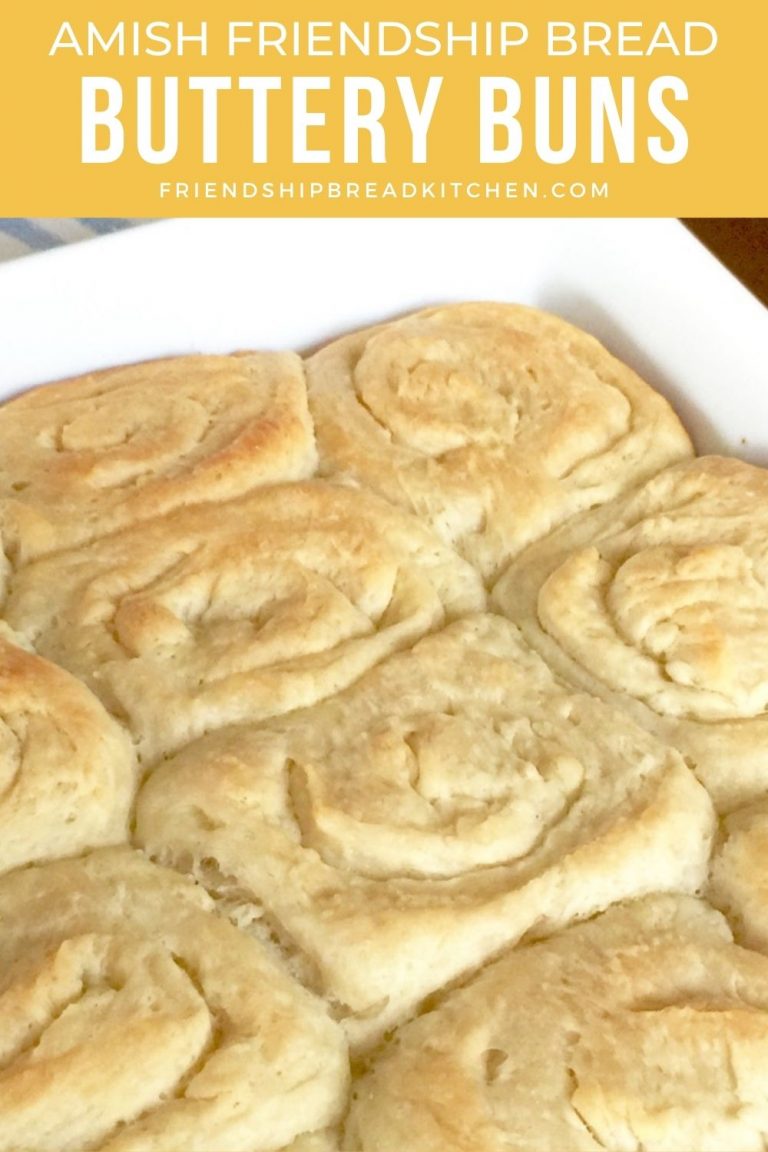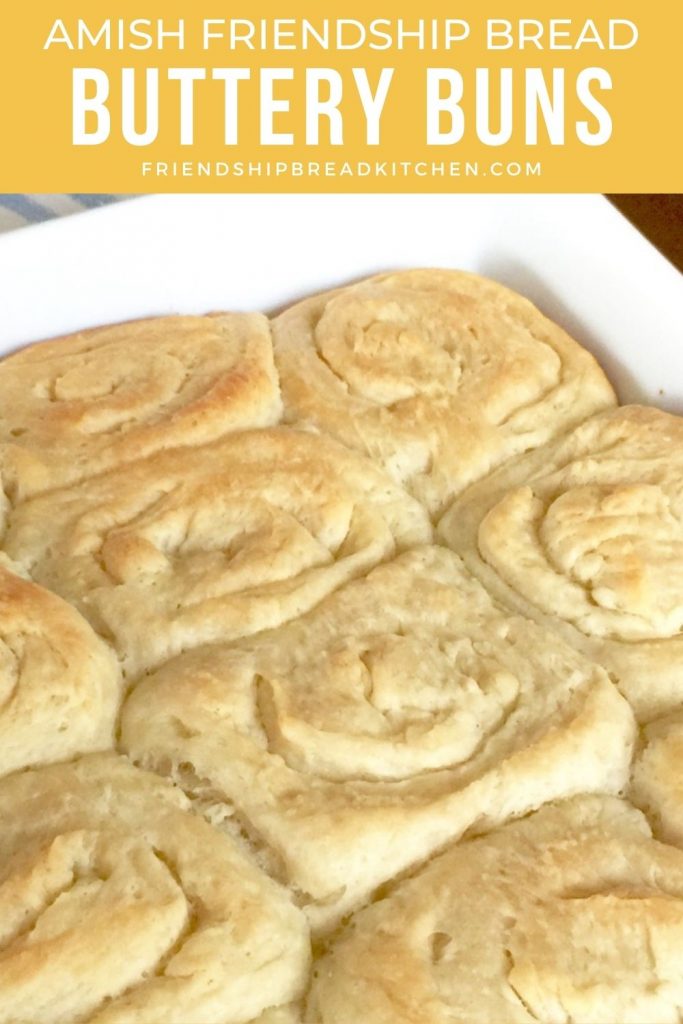 >> Have you tried this recipe? Share your best pic with us or leave a comment below and let us know how it worked for you!