The holidays wouldn't be complete without the familiar red and white stripe of the candy cane. This Amish Friendship Bread loaf is filled with chocolate and peppermint goodness with just the right amount of candy crunch.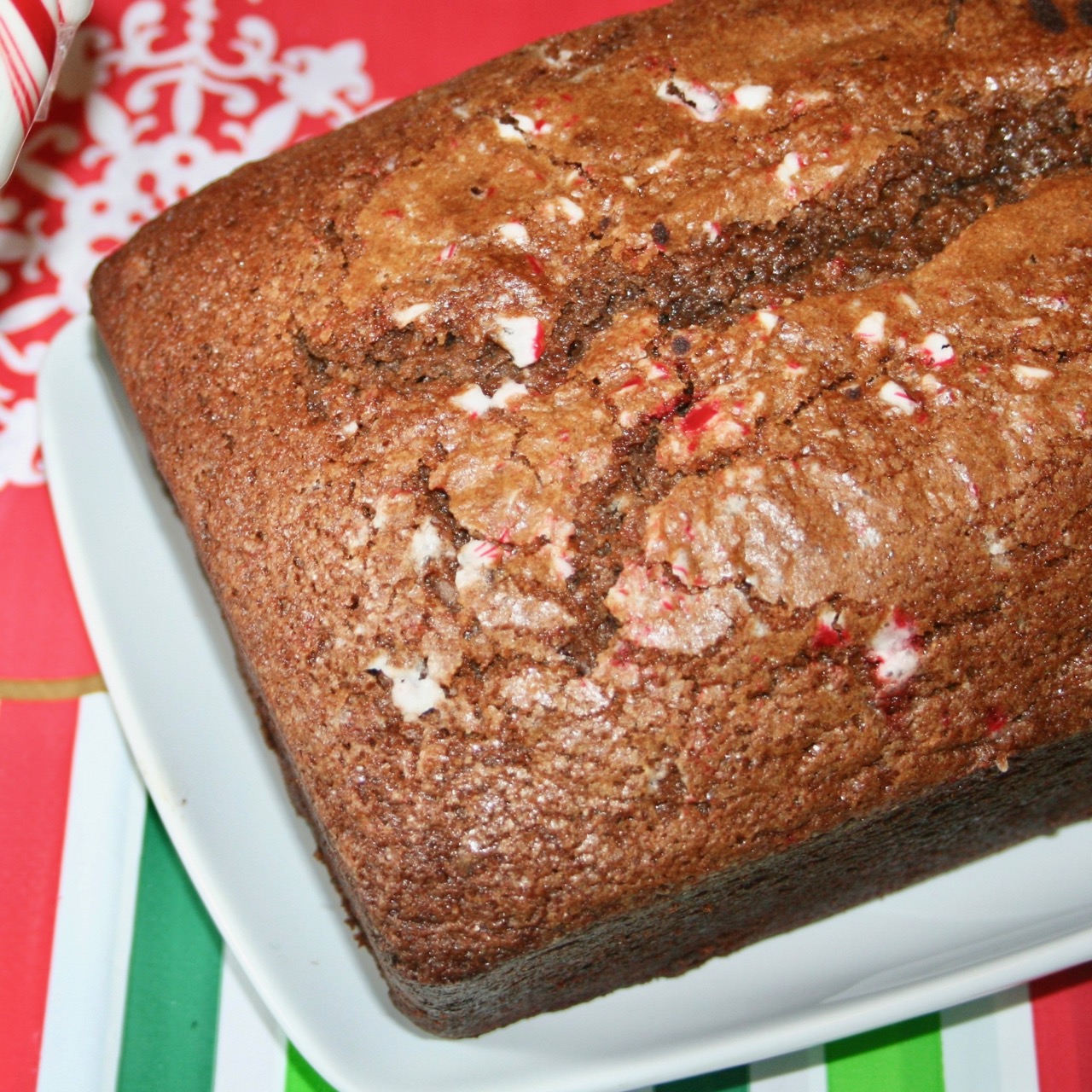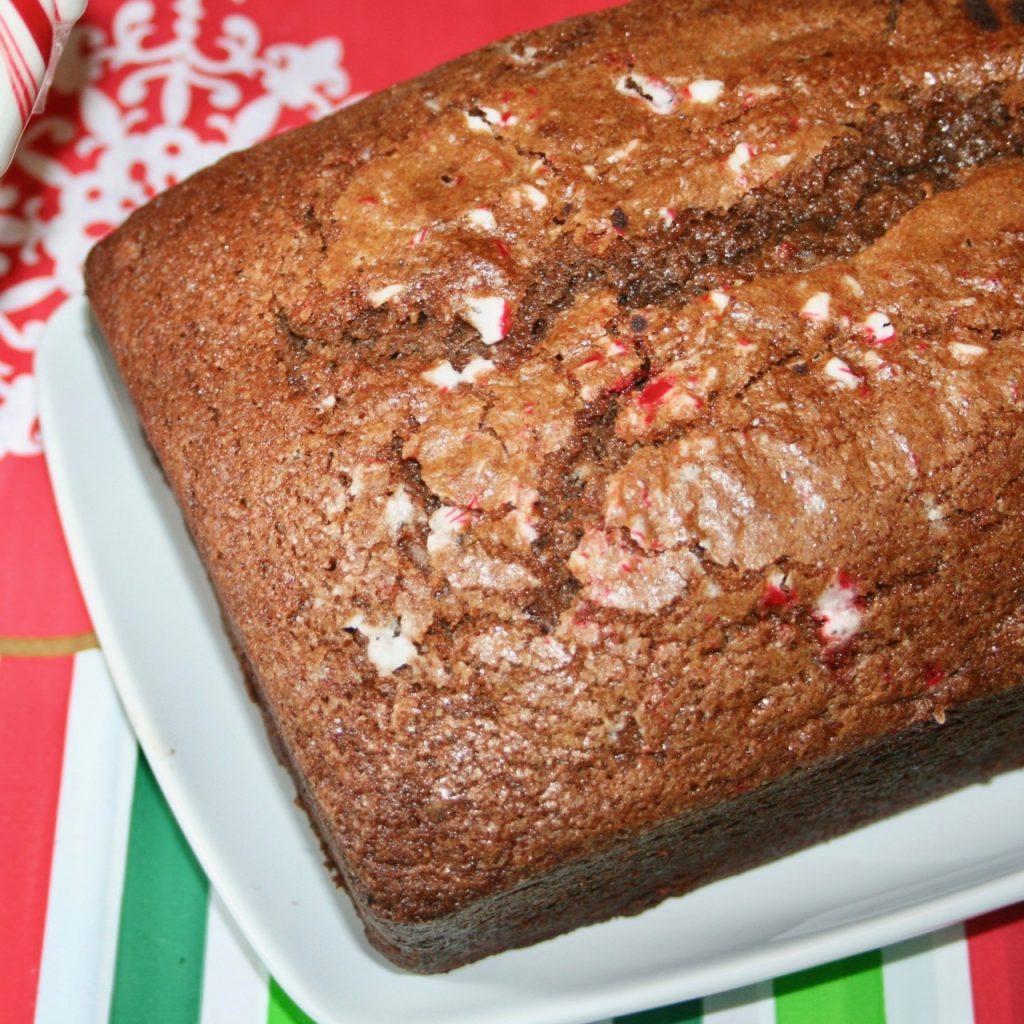 With the holidays being such busy times, baking up a storm with excess starter is a great way to share the bread with others. We have a huge line-up of holiday baking treats to give you plenty of ideas. Think edible gifts, cookie exchanges, and more!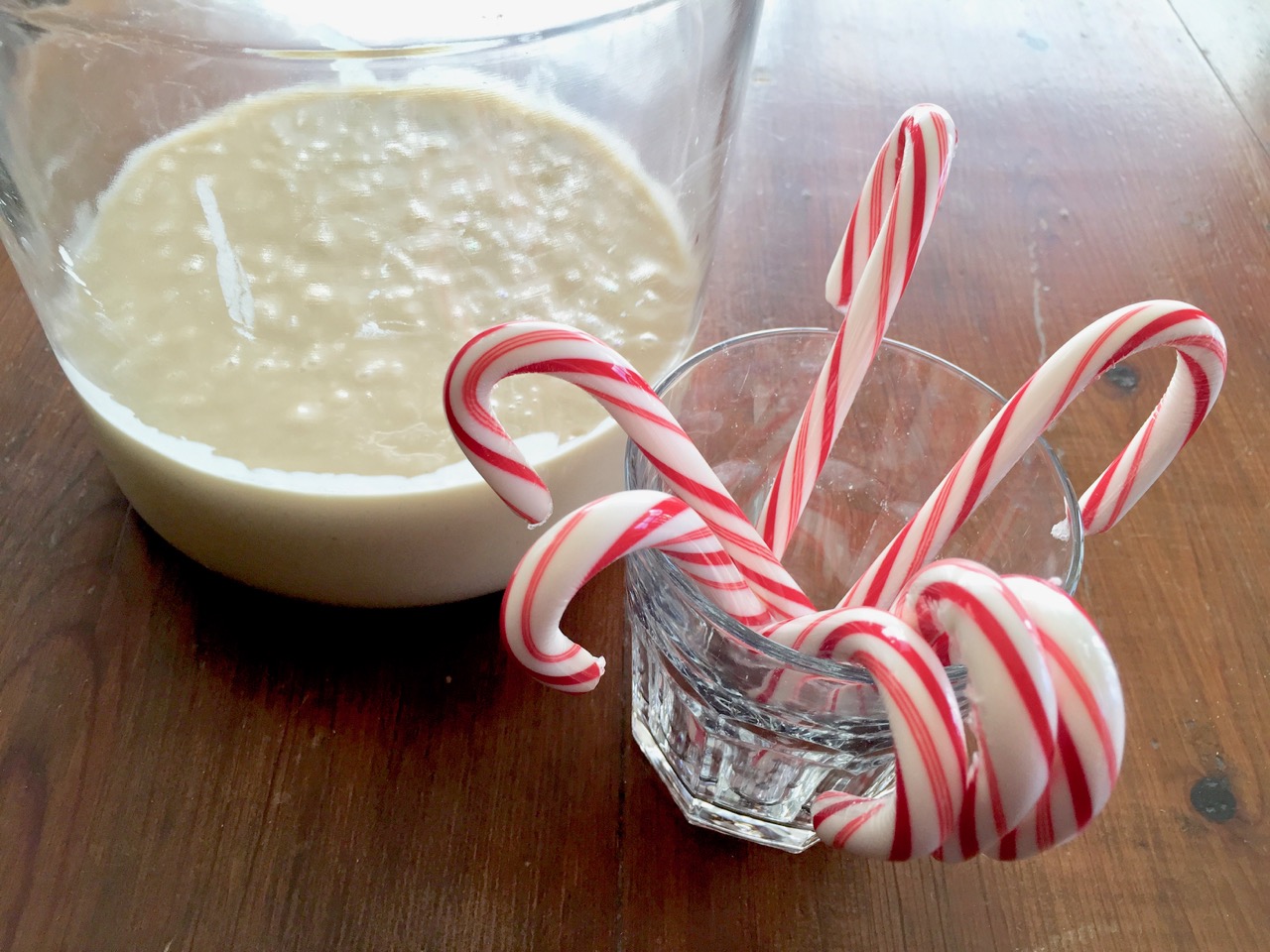 You can sometimes find candy cane instant pudding in the grocery stores in December, so if you see it, grab it and stock up for the season. Swap out the chocolate pudding for the candy cane and swap the peppermint extract for vanilla.
Some flavored coffee brands also make peppermint mocha latte mixes that add just the right amount of flavor: add 5 tablespoons and reduce cocoa to 2 tablespoons. Other than that, this is a super easy recipe that makes your kitchen smell AMAZING and gets everyone in the mood for Christmas.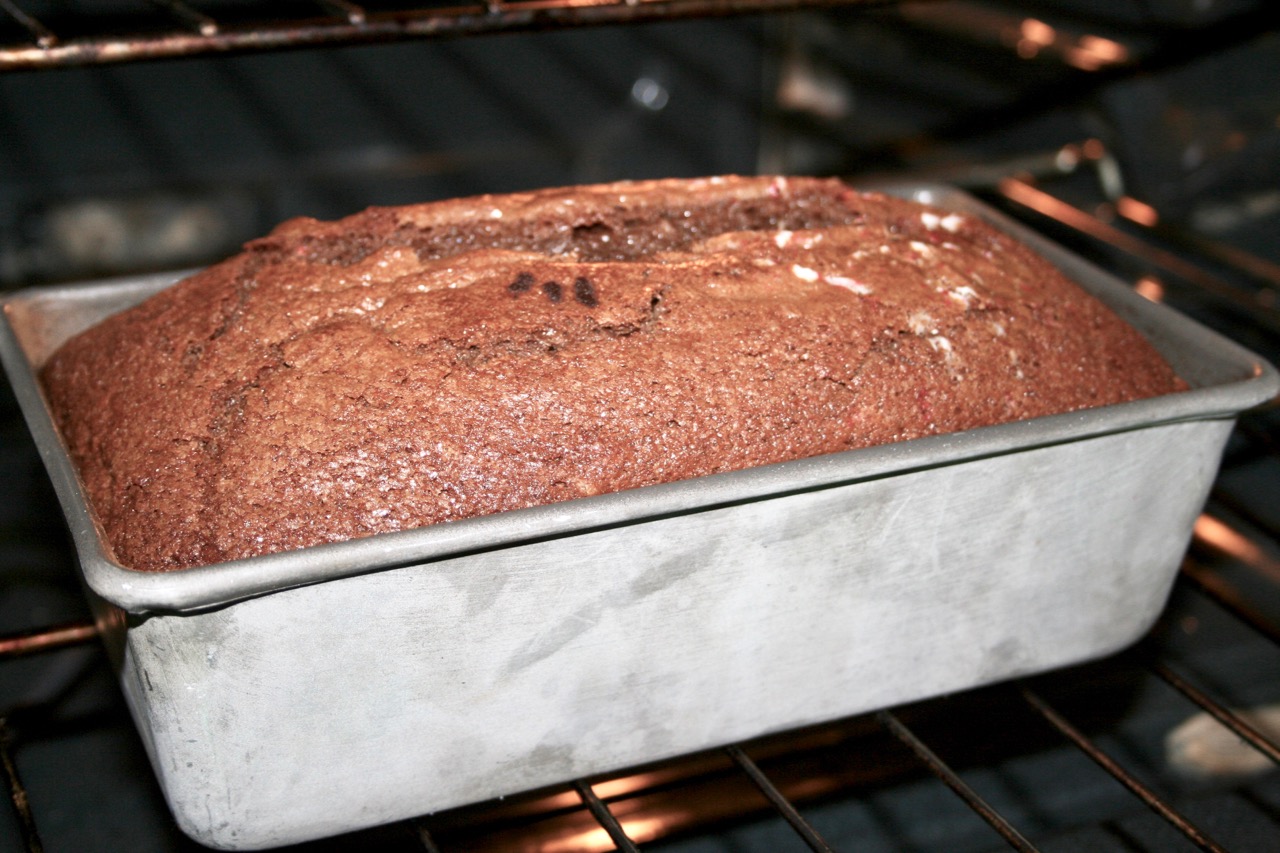 If you want to make cupcakes, reduce baking time to 15-20 minutes, testing the center for doneness. Once cool, we topped ours with whipped cream and a sprinkle of crushed candy canes. We like a finer dust here, but in the bread it's better to have candy cane chunks.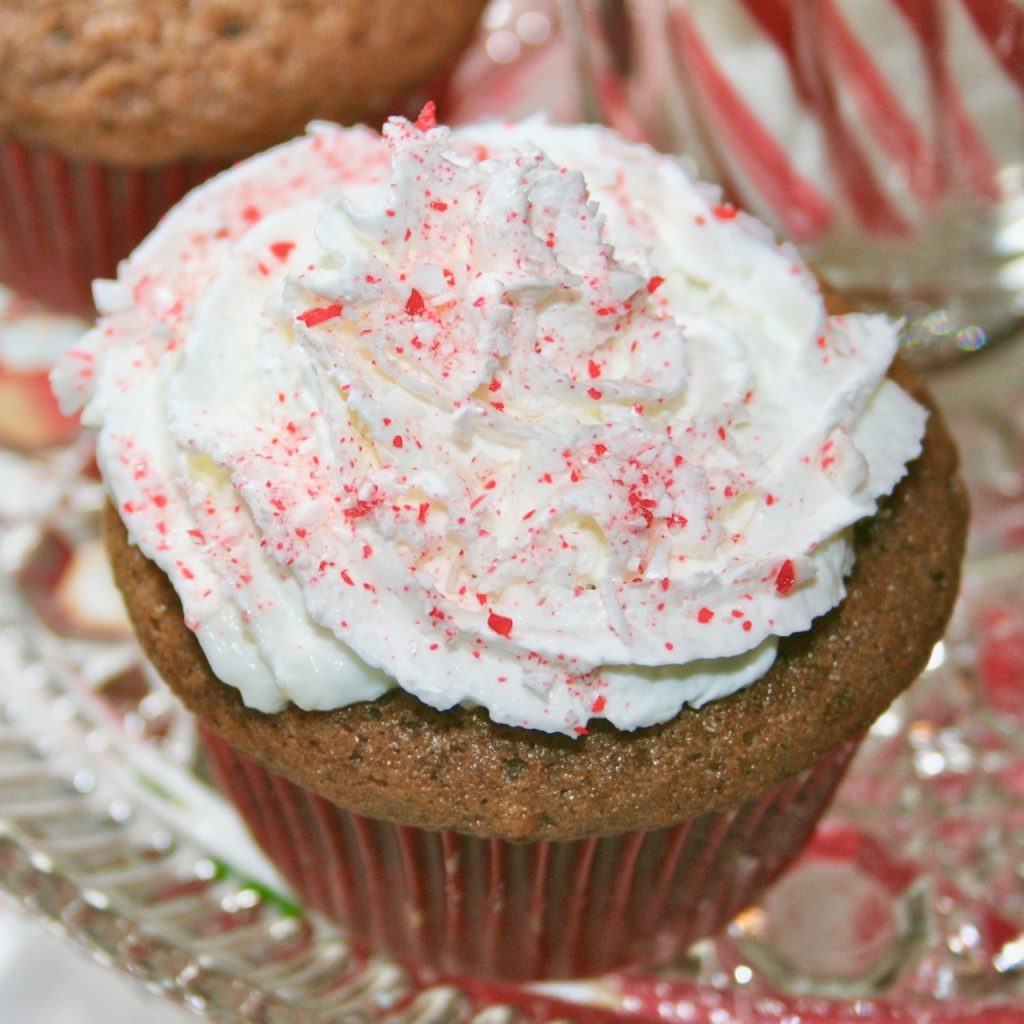 We got a lot of great suggestions from Friendship Bread Kitchen Friends:
"Leave out the cocoa powder, candy cane and chocolate chips and stir in 1 cup of chopped Hershey's Kisses candy cane flavored." (Tamara Jessee)
"Use 2 small boxes of candy cane instant pudding and 1 cup of chopped walnuts." (Emily Schaefer)
"I used two boxes of the Candy Cane instant pudding mix in my batter. I also used Betty Crocker Peppermint icing and topped with crushed candy canes." (Stacey Hensley)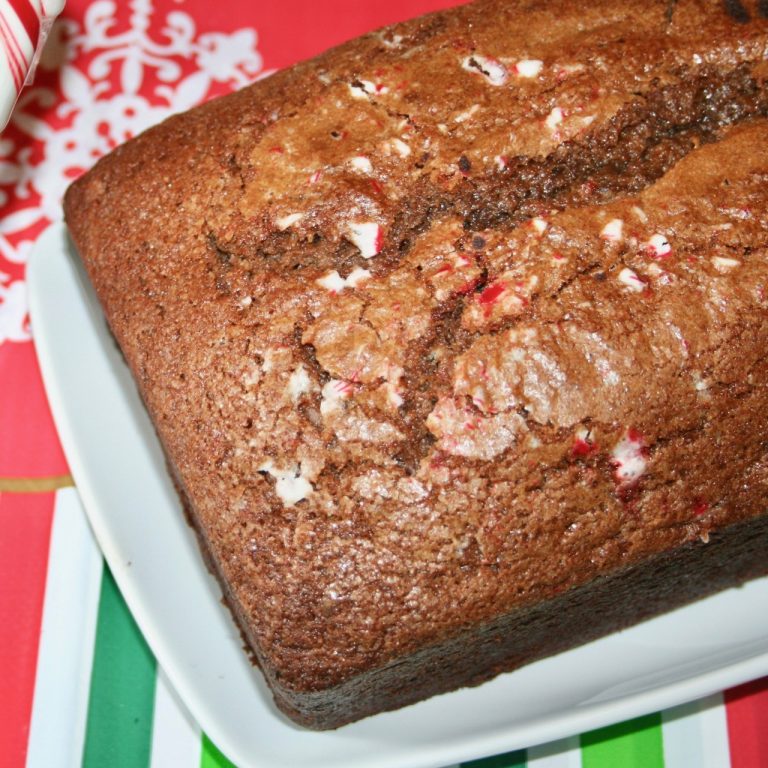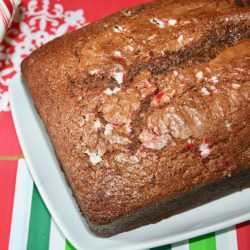 Chocolate Candy Cane Amish Friendship Bread
A recipe for a light, creamy frosting flavored with eggnog and rum. Easy to make and delicious!
Instructions
Preheat oven to 325° F (165° C).

In a large mixing bowl, add ingredients as listed, reserving ¼ cup of crushed candy cane.

Grease two large loaf pans and dust with sugar.

Pour the batter evenly into loaf or cake pans and sprinkle the remaining sugar-cocoa mixture on the top.


Bake for one hour or until the bread loosens evenly from the sides and a toothpick inserted in the center of the bread comes out clean.

Sprinkle the top of the bread with the remaining ¼ cup crushed candy cane while still warm.

ENJOY!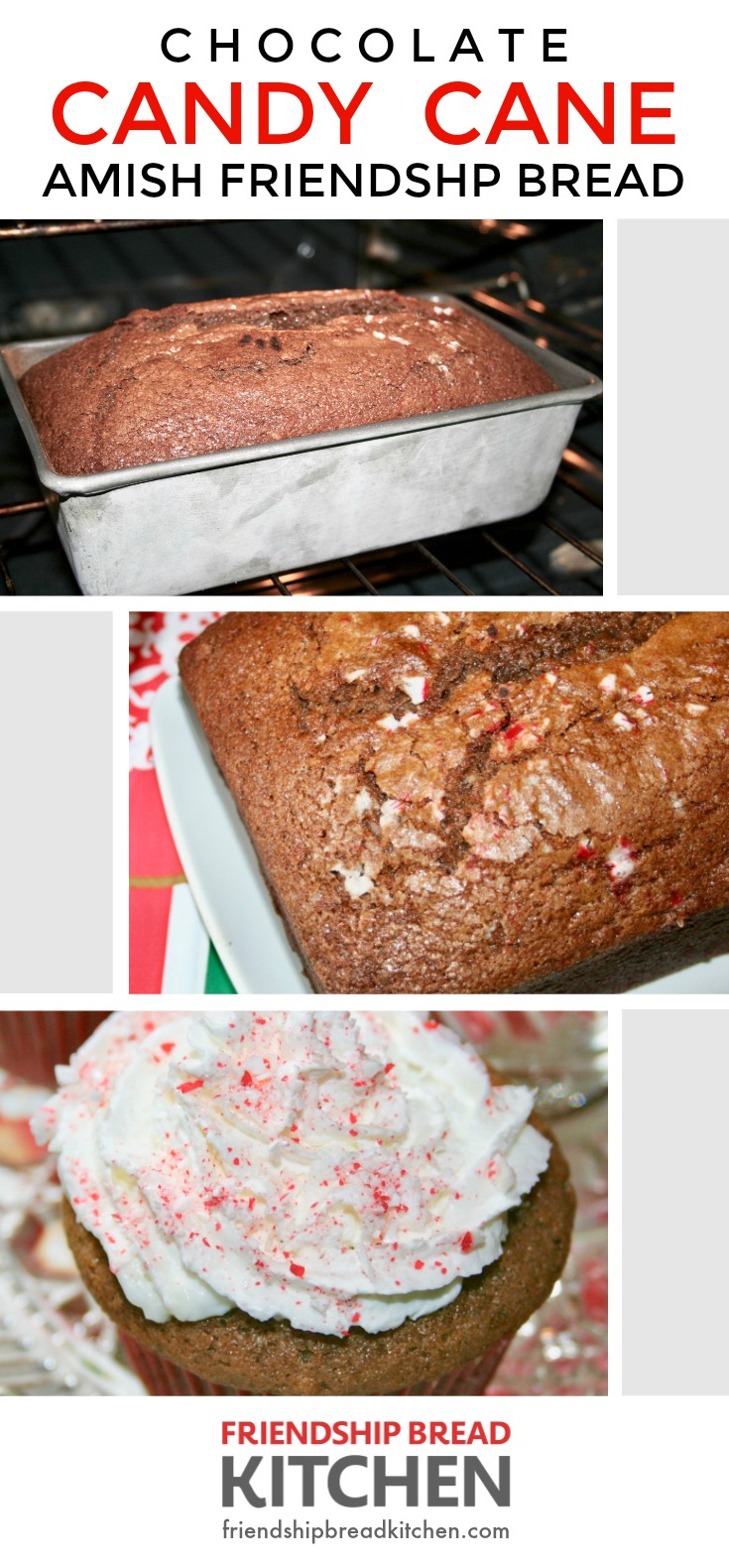 >> Have you tried this? Give it some stars and leave a comment below, letting us know how it worked for you!