This is a quick and easy clotted cream recipe by Kitchen Friend Stacey Doyle. Pair it with these Blueberry Lemon Ricotta Amish Friendship Bread Scones.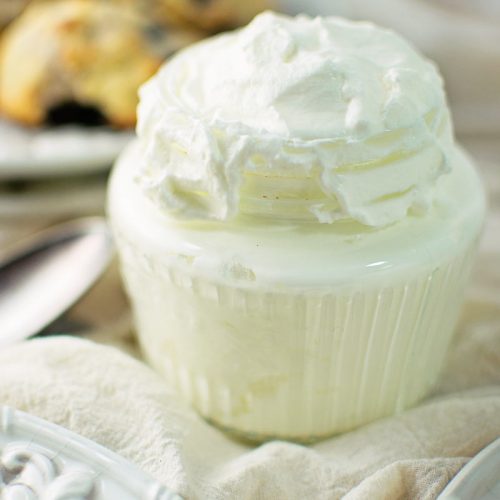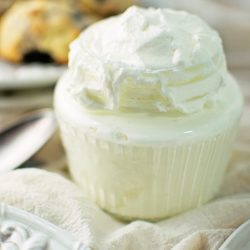 Clotted Cream
Add a dollop of this clotted cream aside any Amish Friendship Bread scone.
Ingredients
1 cup heavy whipping cream
scant ⅓ cup sour cream
1 tablespoon confectioners' sugar sifted
Instructions
In a large mixing bowl, pour in the cream and whisk for 2-3 minutes or until the cream has stiff peaks.

Sift in the sugar then add the sour cream. Continue whisking until well incorporated.

Keep covered and chilled until ready to serve.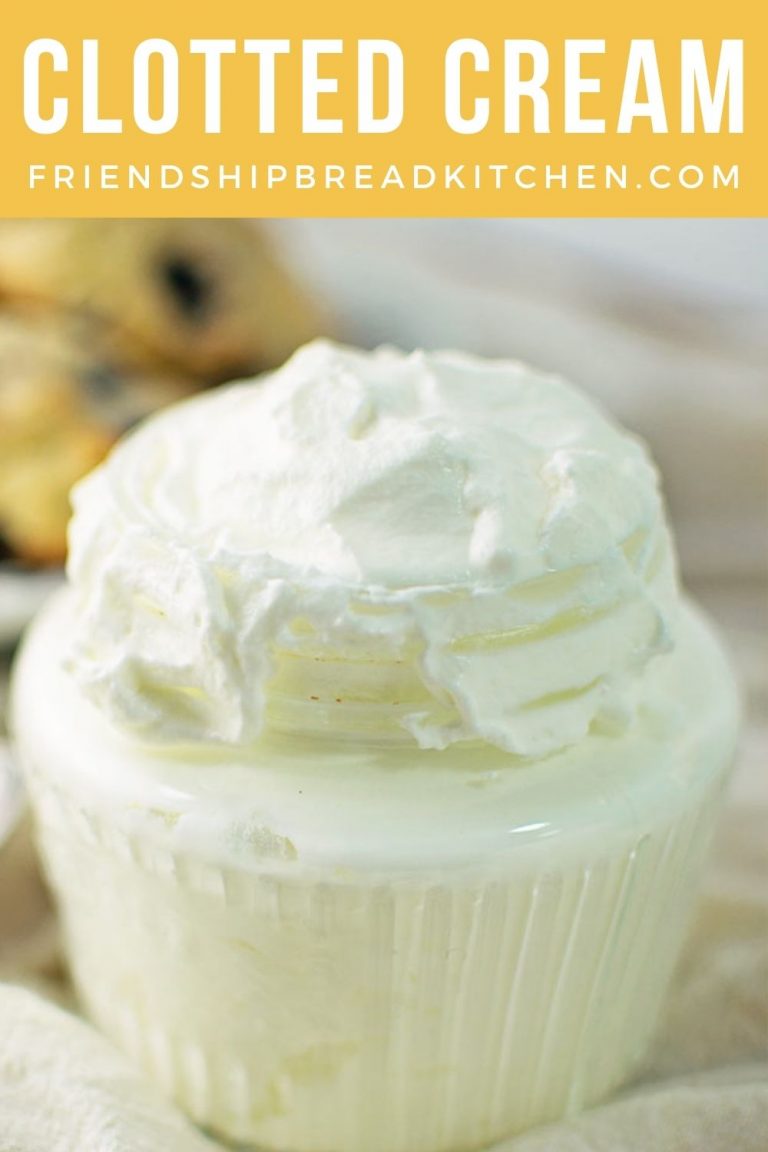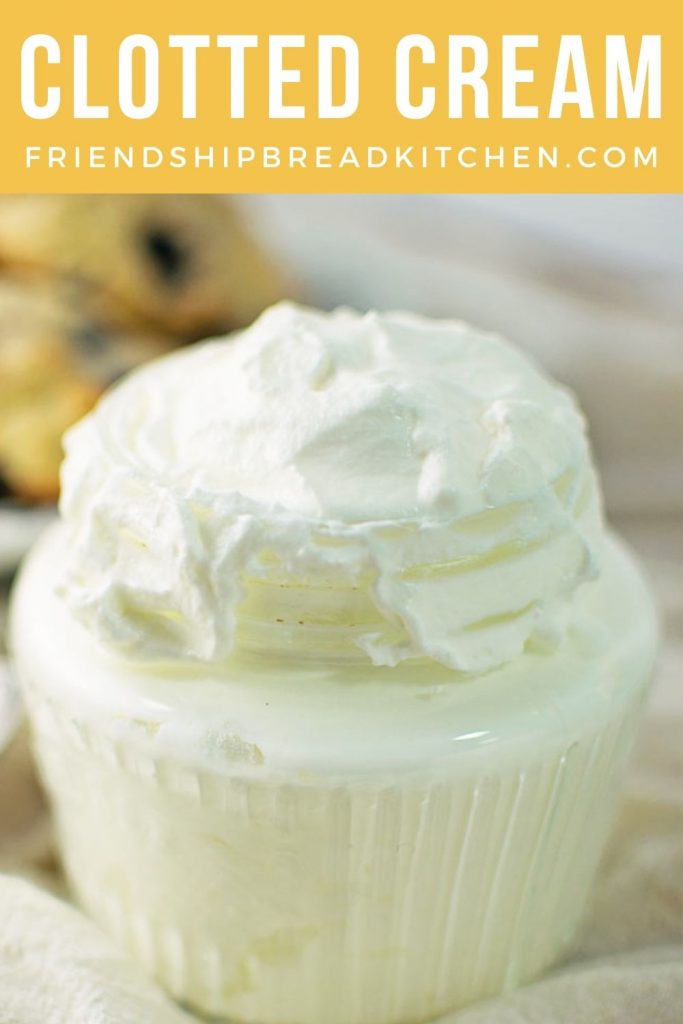 >> Have you tried this recipe? Share your best pic with us or leave a comment below and let us know how it worked for you!