This is a lovely, decadent sauce that can be used to top any Amish Friendship Bread of your choice, but we love it spooned warm over our Old-Fashioned Fruit Cocktail Amish Friendship Bread Cake. If you have extra, leftovers can go on a scoop of vanilla ice cream, too!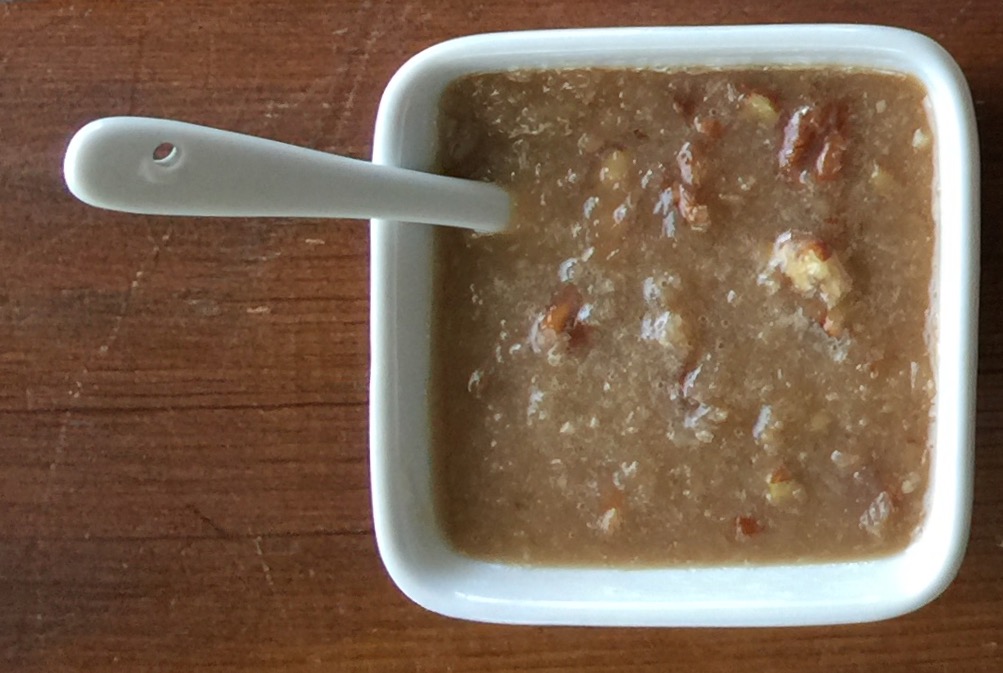 This post contains affiliate links. If you click through and make a purchase, the Friendship Bread Kitchen may earn a small commission at no additional cost to you.
The recipe is super easy. Combine all ingredients in a small saucepan and bring to a boil for one minute. Remove the saucepan from the heat and allow to cool for five minutes.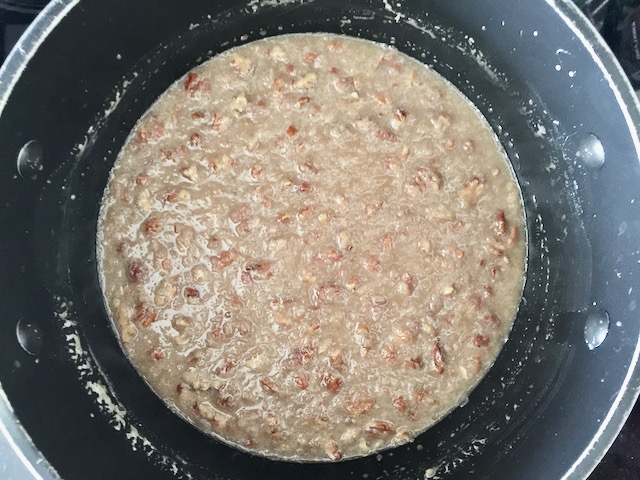 Spoon the sauce directly over a cake, put it on the side, or poke holes in the cake and drench the cake with this amazing sauce.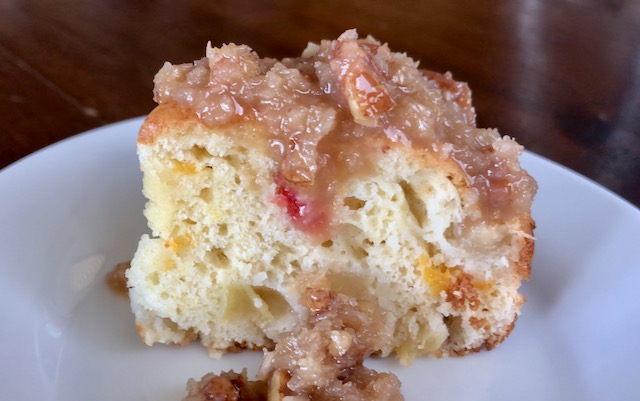 I was gifting the bread to a friend and put some extra Coconut-Pecan Sauce in a cup, and he said he finished it with a spoon! Yup, it's that good!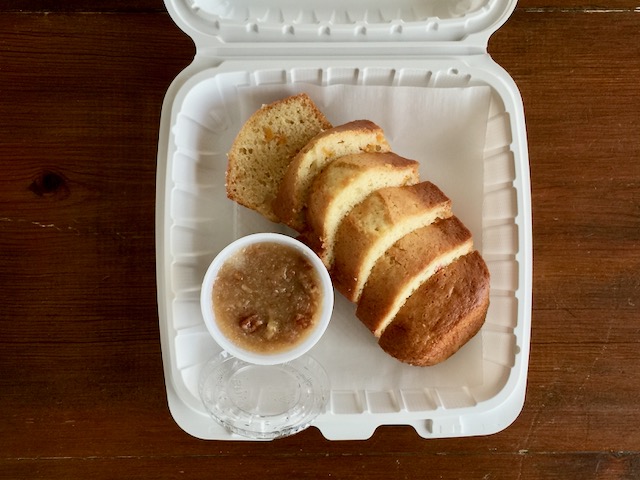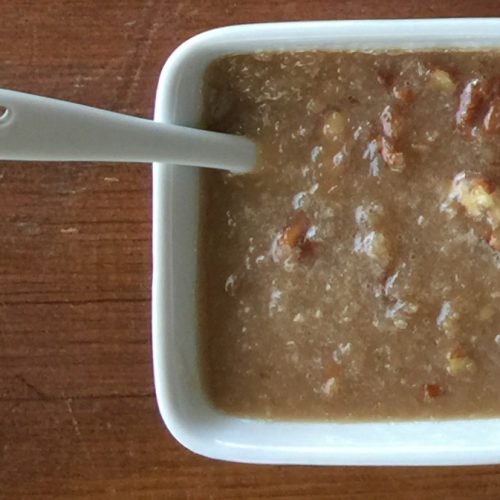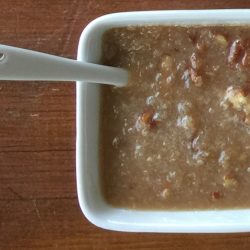 Coconut-Pecan Sauce
Coconut pecan sauce is the perfect topping for black forest cake or anywhere you want to add a special touch.
Instructions
In a small saucepan, combine all ingredients, stirring until well combined.

Bring mixture to a boil for one minute, then remove saucepan from heat.

Allow to cool for five minutes, and then spoon over warm cake. If desired, poke holes in the cake first.

ENJOY!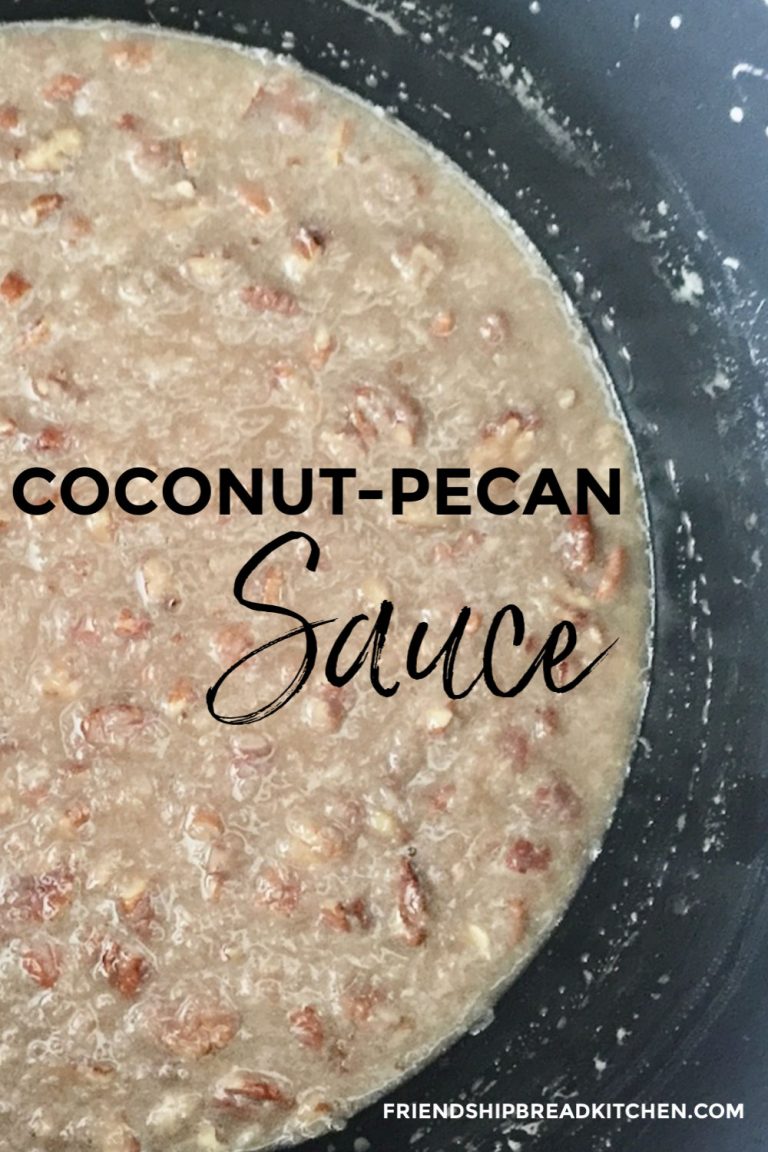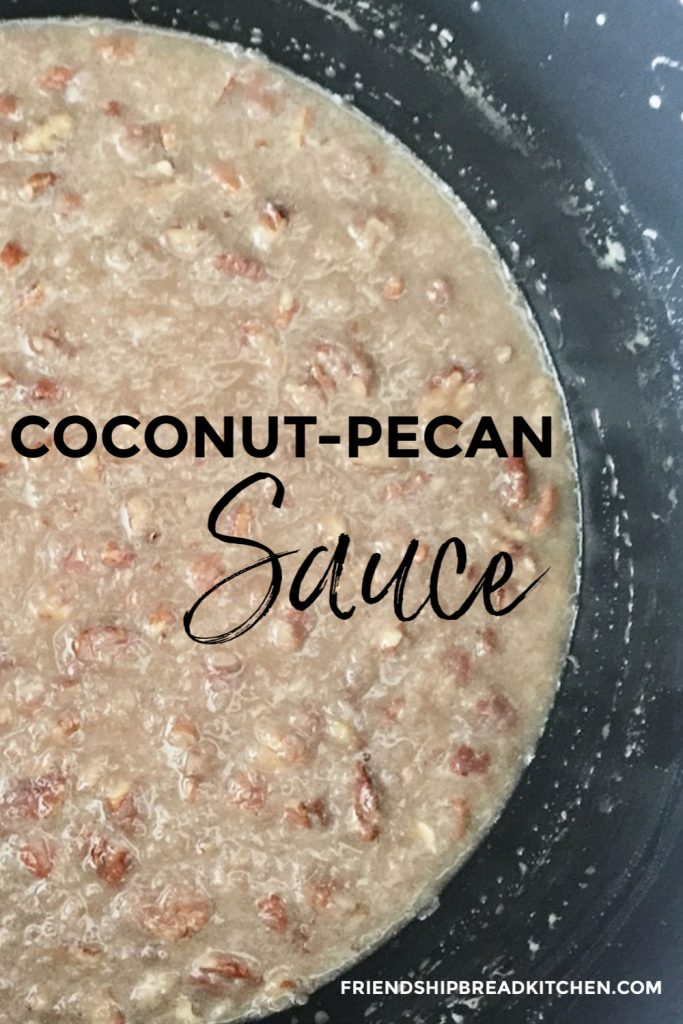 >> Have you tried this? Give the recipe some stars or leave a comment below and let us know how it worked for you!