This is one of those glaze recipes that's a definite keeper. It's super adaptable … steep any tea in warm milk and voilà! A subtle, fragrant glaze that will keep you coming back for more.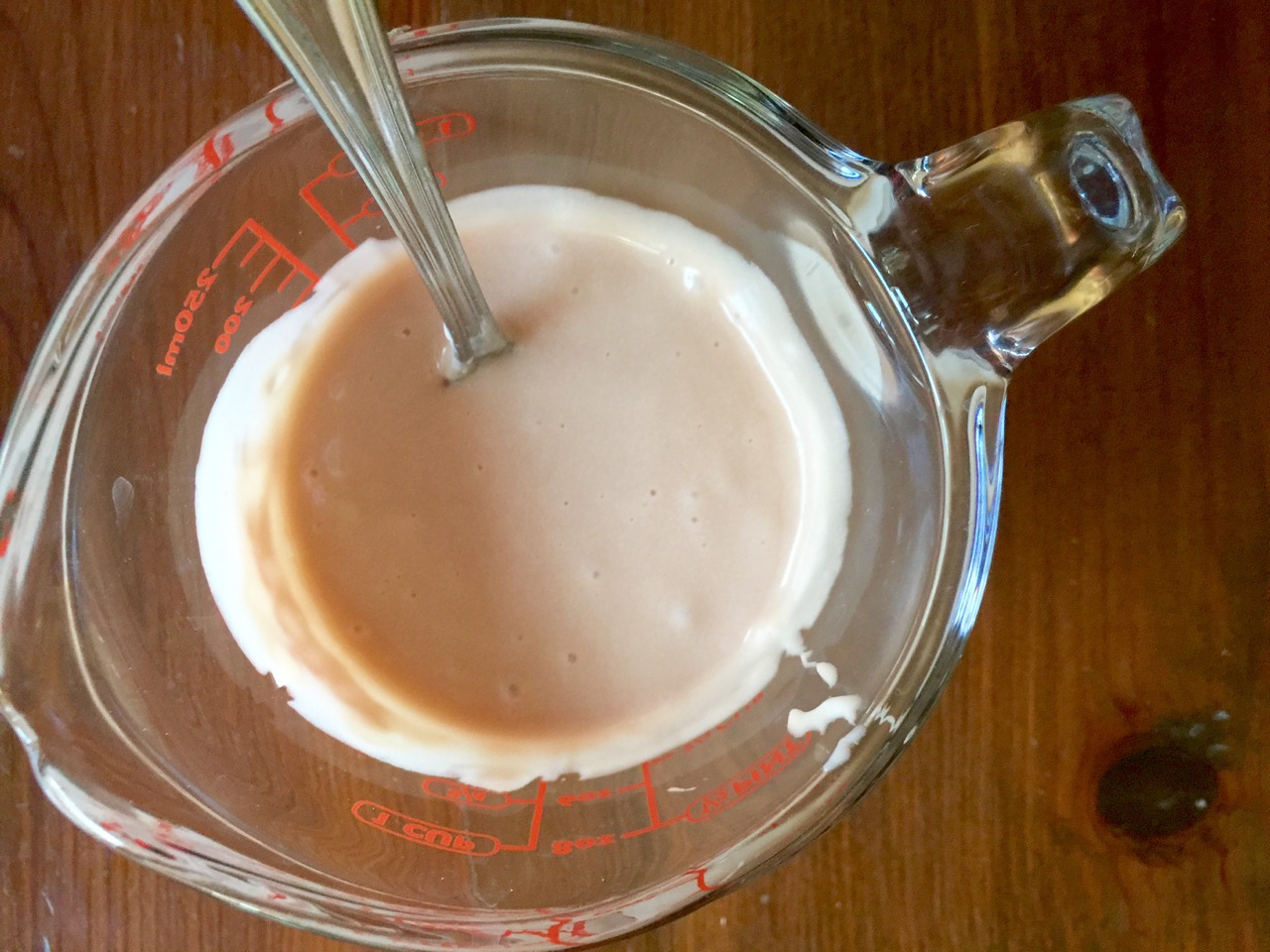 If using this glaze with a recipe, consider steeping the milk in the recipe with the tea as well. In this case, the milk is portioned from the Earl Grey Amish Friendship Bread Tea Cake recipe–if using the reserved ½ cup steeped milk from the recipe, you can go straight to adding confectioner's sugar, butter, and food coloring.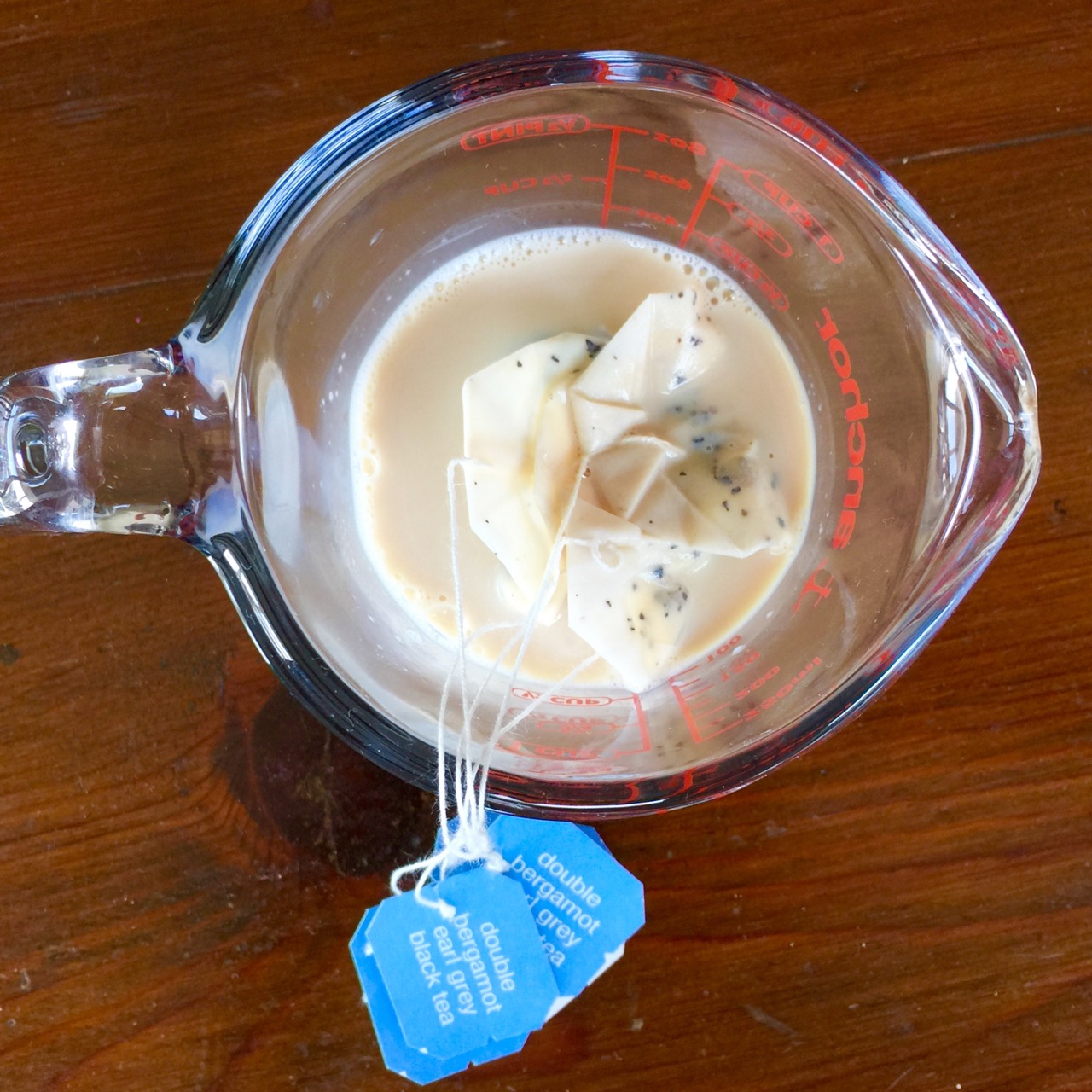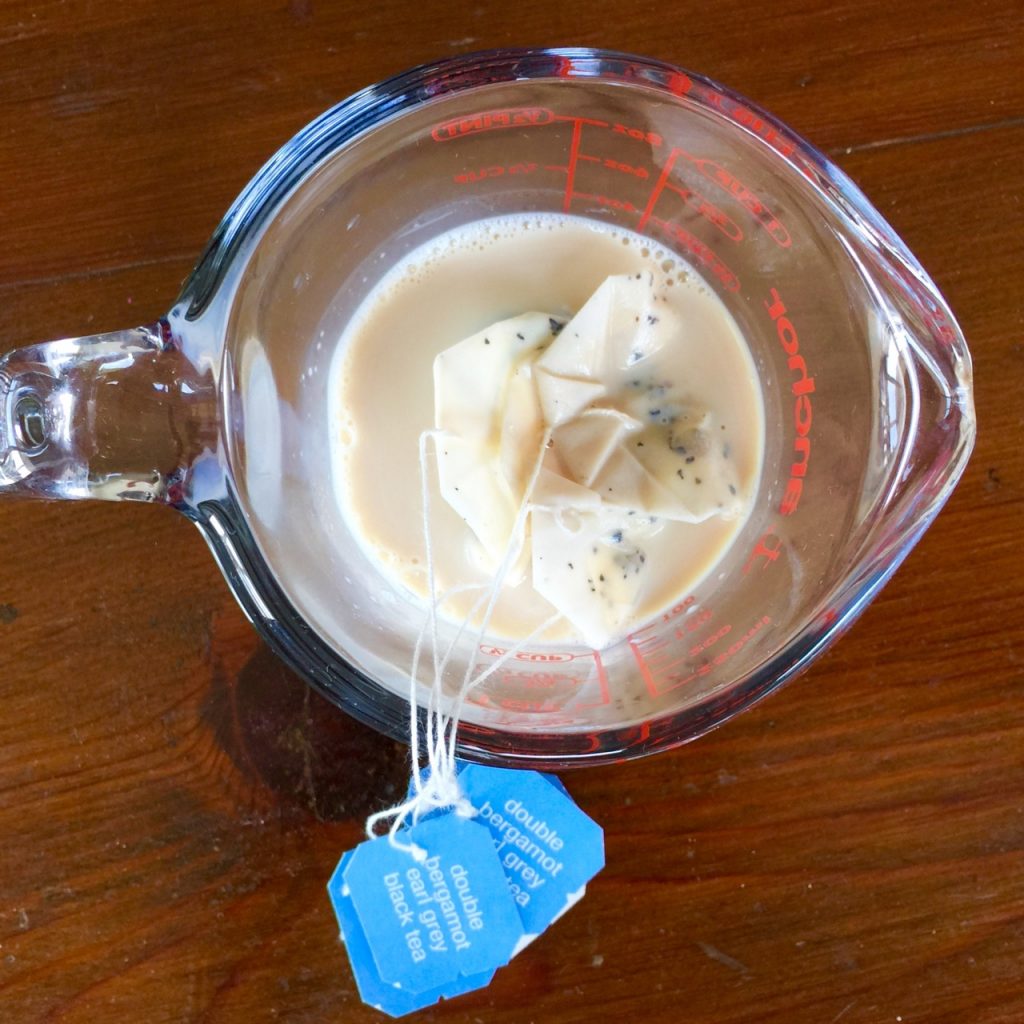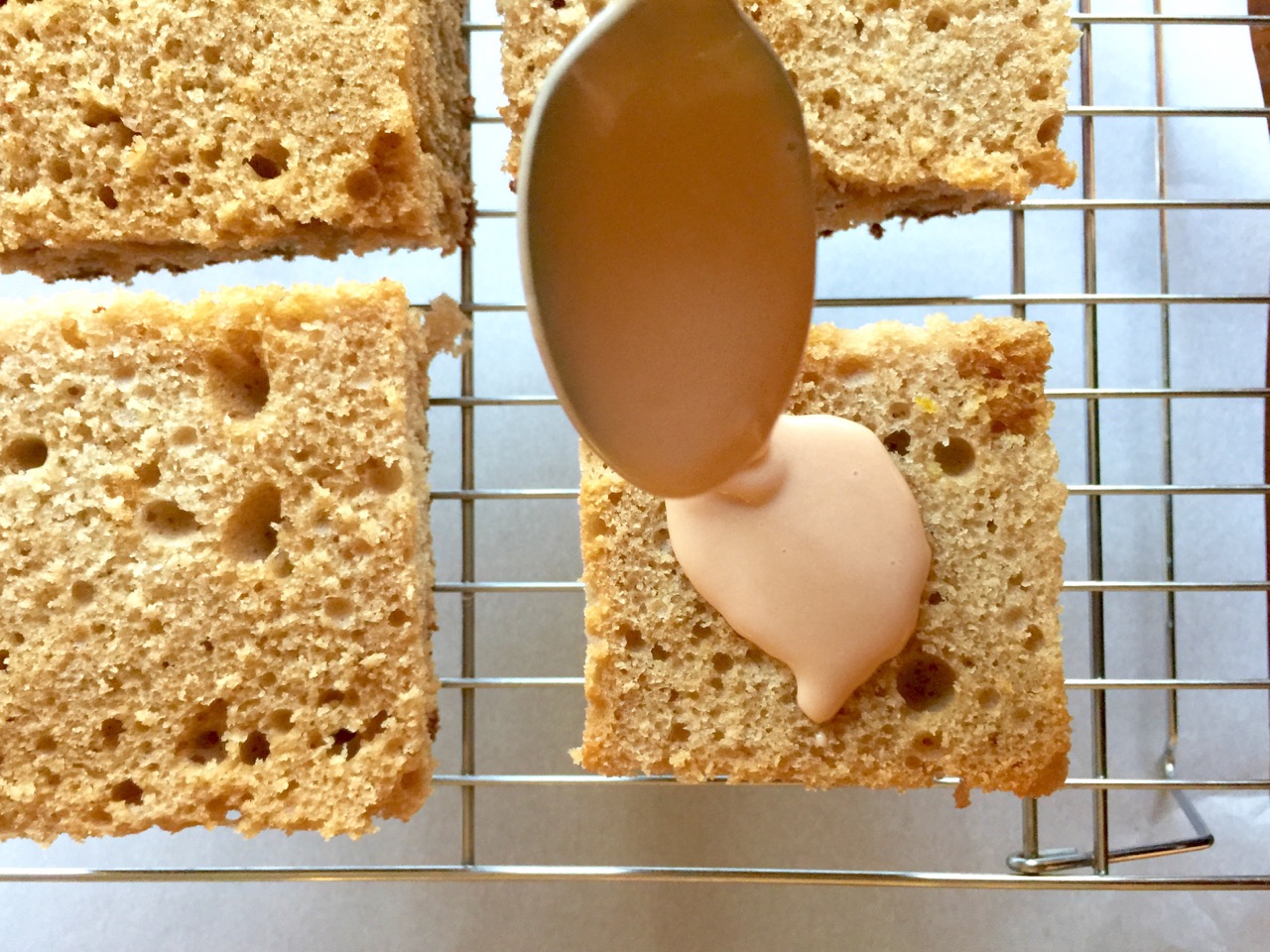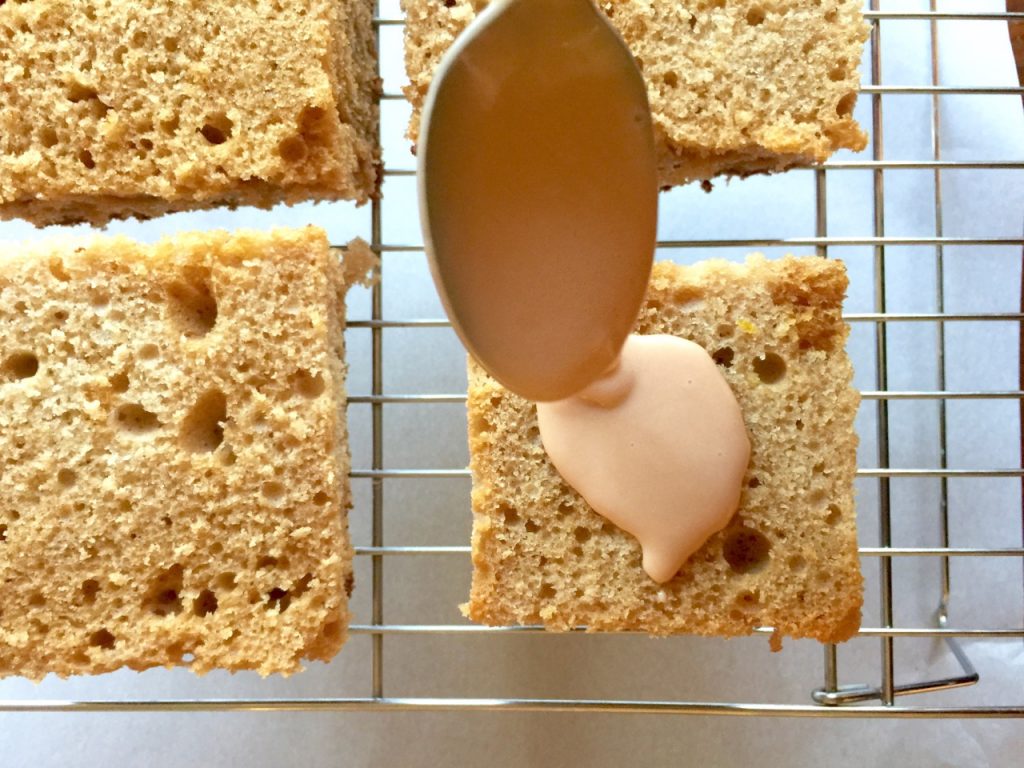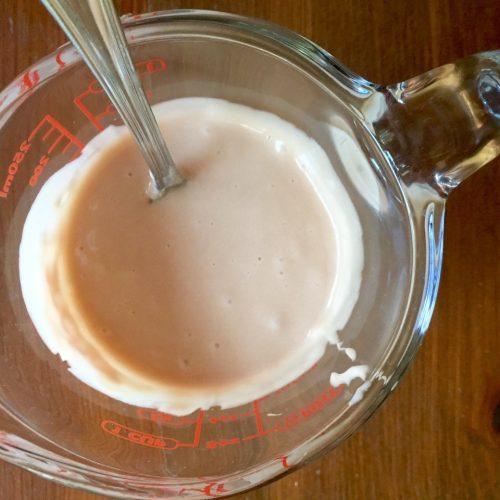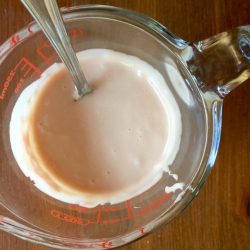 Earl Grey Glaze
A classy, fragrant glaze that's easily adaptable.
Instructions
Warm ½ cup milk in the microwave for 15-30 seconds or until hot but not boiling. I used a heat-proof glass measuring cup. You can skip this step and the next step if you already have ½ cup of Earl Grey steeped milk from the Earl Grey Tea Cake recipe).

Steep 3 Earl Grey tea bags for 15 minutes, squeezing the bags with a spoon from time to time. Remove tea bags and allow milk to cool.

Add sugar, butter and 4 tablespoons of the tea-infused milk in a heat-proof bowl and mix with a handheld mixer on medium speed until incorporated. Add purple food coloring if you'd like a lavender tint to the glaze. Mix well.

Microwave for 15-30 seconds and mix again until glossy and smooth.

Drizzle over cake while warm.
Notes
It can be tricky heating and then steeping 3 tea bags in ½ cup of milk, which is why our original recipe listed 1 cup of milk. We've updated the recipe to prevent waste, but know that it may be easier to steep in 1 cup–you don't need to adjust the tea bag amount. If trying this recipe with other tea flavors of blends, note that you may need to increase the number of tea bags for herbal teas. You should be able to smell the steeped milk as well as taste the flavor, and it's recommended that you steep the milk in the cake recipe as well.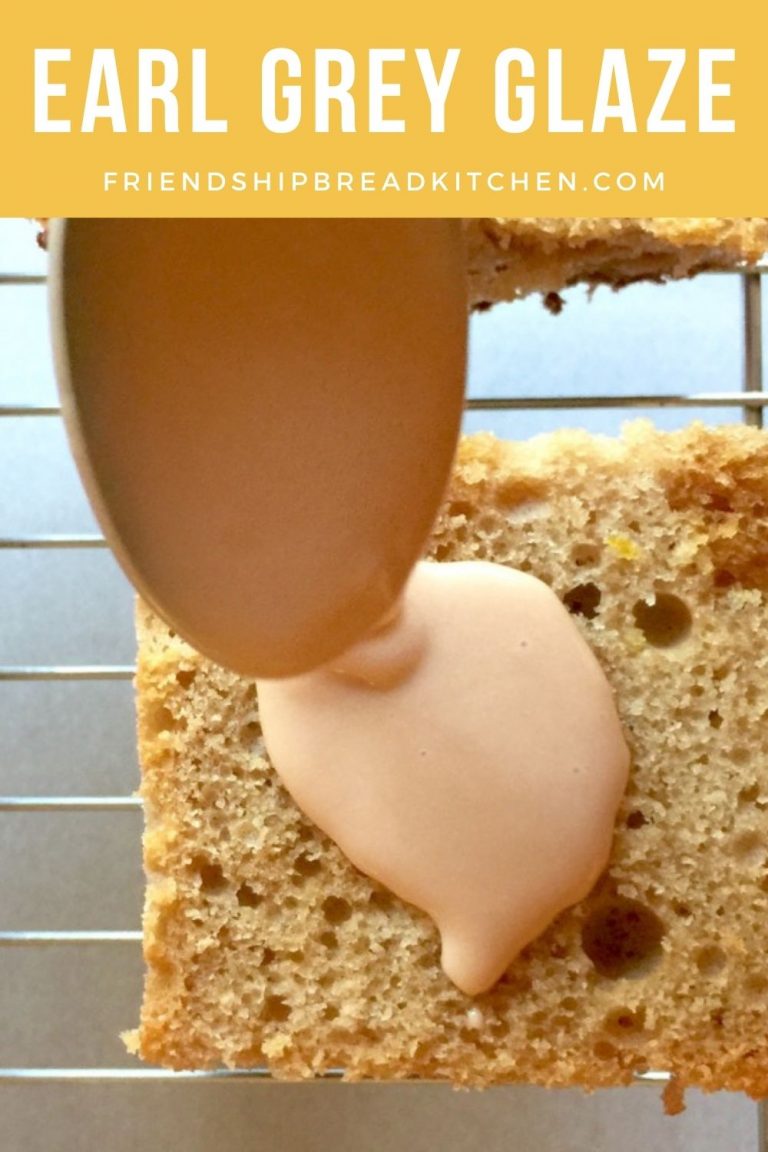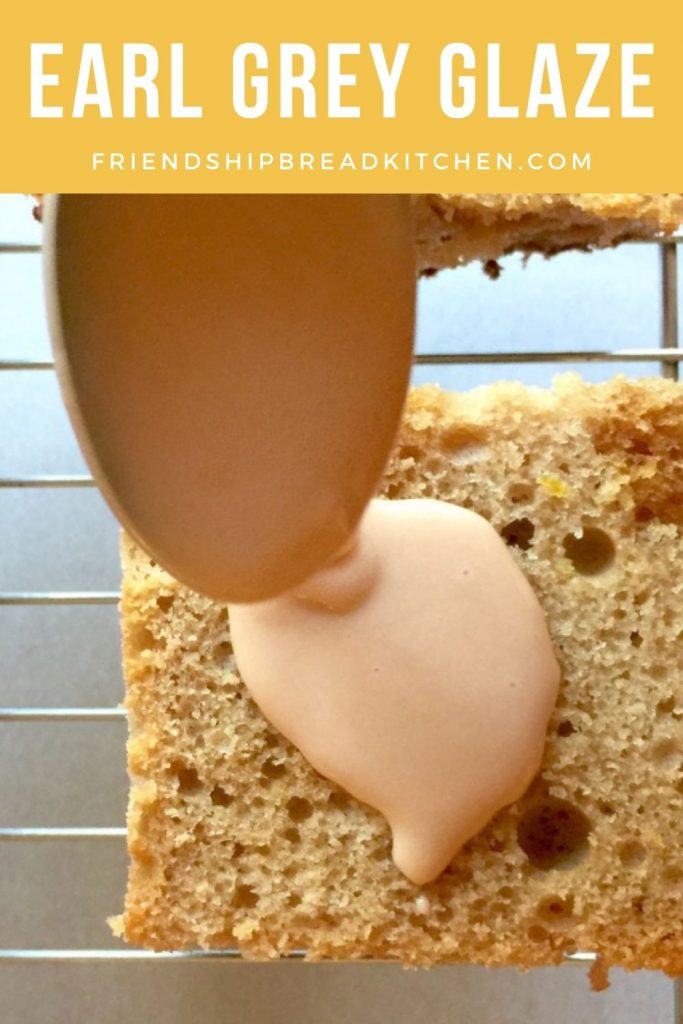 >> Have you tried this recipe? Share your best pic with us or leave a comment below and let us know how it worked for you!