Want to add some fun decoration to your Amish Friendship Bread cakes? Use this marzipan recipe to create fun edible shapes (flowers, balls) or add it to recipes like our holiday Amish Friendship Bread stollen.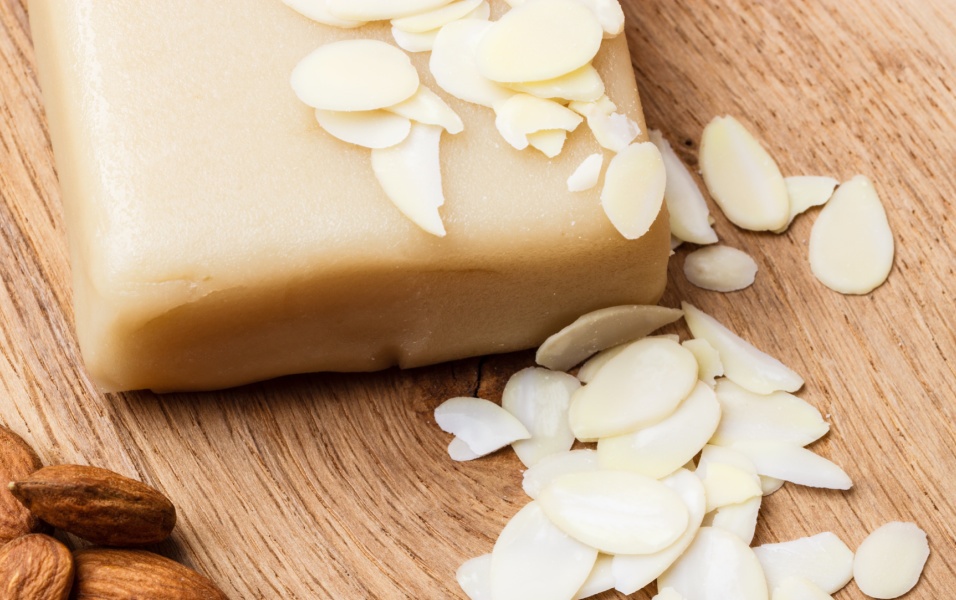 You can make a batch of marzipan and save some for future use. Wrap tight in plastic wrap and store in the fridge for up to three months or store in the freezer for up to six months. Just be sure to let the marzipan return to room temperature before using.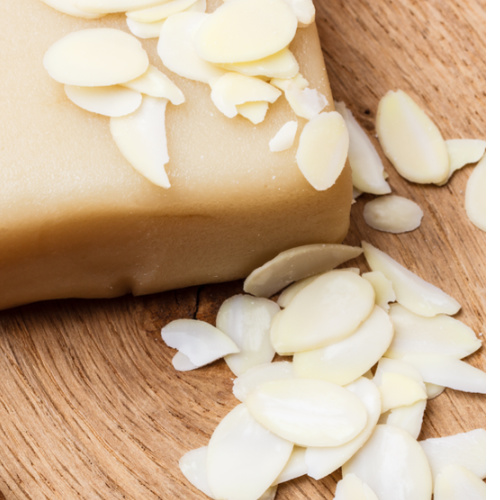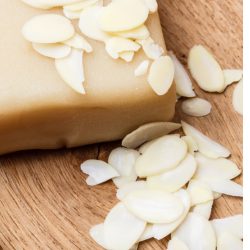 Marzipan
Homemade marzipan is easy to make, and is the perfect addition to recipes like our holiday Amish Friendship Bread stollen.
Ingredients
2 cups sugar
⅔ cup water
⅛ teaspoon cream of tartar
4 cups ground almonds or almond meal
2 egg whites
4 teaspoons almond extract
powdered sugar for dusting
Instructions
Generously dust powdered sugar over your work area. Fill your sink or a large bowl with cold water.

Place the sugar and water in a large, heavy saucepan and heat gently, stirring until the sugar dissolves.

Add the cream of tartar and bring to a boil. Cover and let the sugar continue to boil for 3 minutes.

Uncover and boil until the temperature reaches 240 °F on a candy thermometer. This is also known as the soft-ball stage.

Carefully place the bottom of the saucepan in the cold water, stirring until the mixture becomes thick and creamy.

Stir in almonds, egg whites, and almond extract.

Return the pan to the stove over low heat. Stir until thickened, about 2 minutes.

Spoon the mixture onto your prepared work area. Turn the marzipan with a metal spatula until it's cool enough to touch.

Dust your hands with powdered sugar and knead the marzipan until smooth and pliant.

Use immediately or wrap in plastic wrap and store in an airtight container. It will keep up to three months in the fridge or six months in the freezer. Bring to room temperature before using.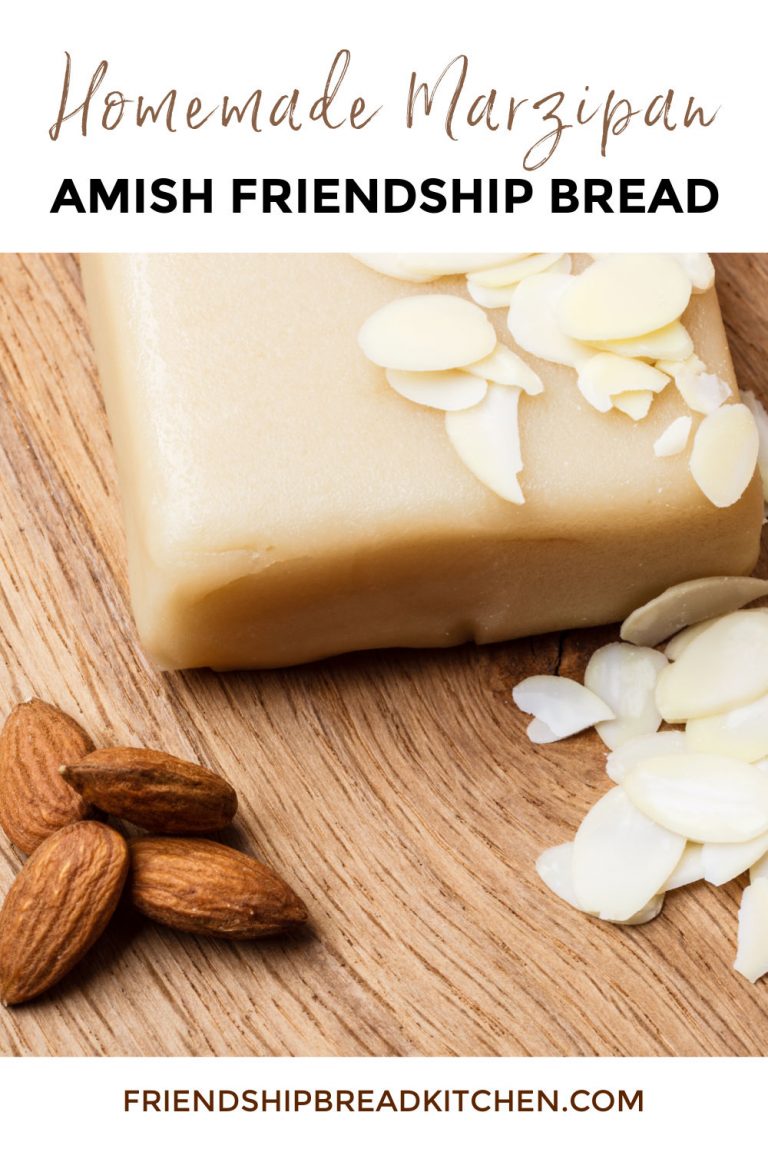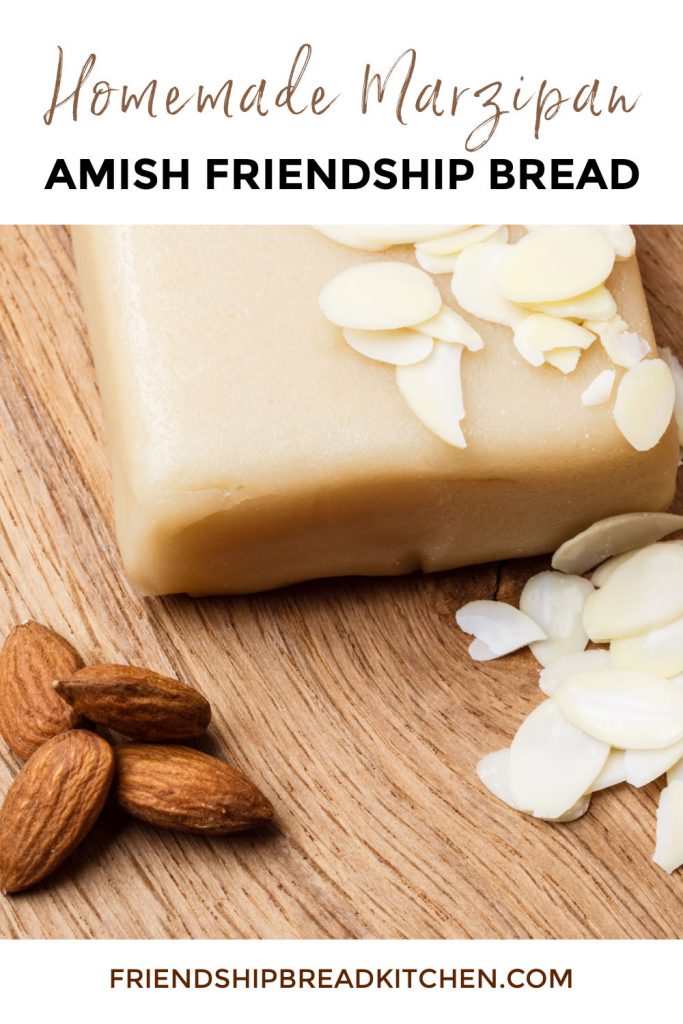 >> Have you tried this? Share your best pic with us or leave a comment below and let us know how it worked for you!