The holidays wouldn't be complete without some of our favorite foods and traditions. Stollen, or Christstollen, is a German bread or cake made with dried fruit, candied citrus peel, and spices. The more popular version includes a long slab of storebought or homemade marzipan, or almond paste, and a generous dusting of powdered sugar.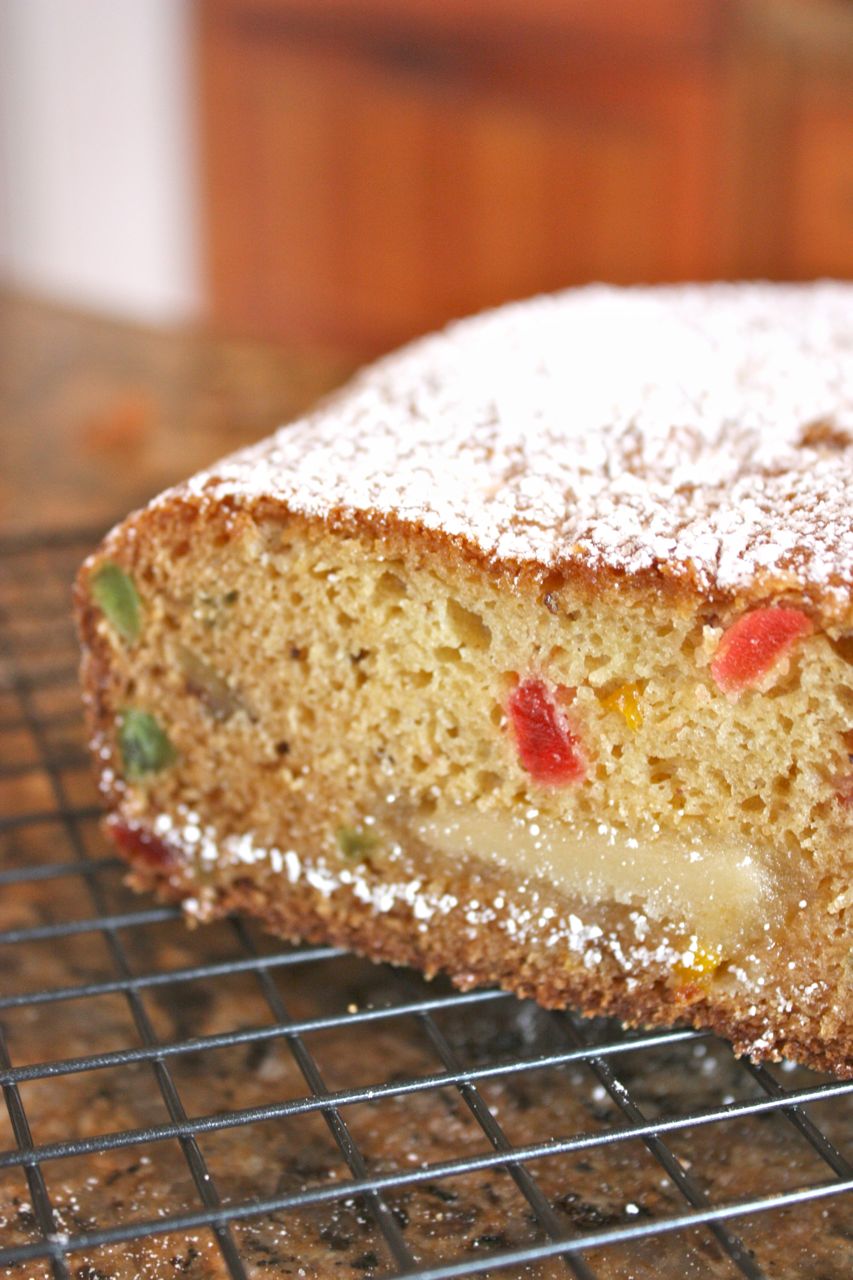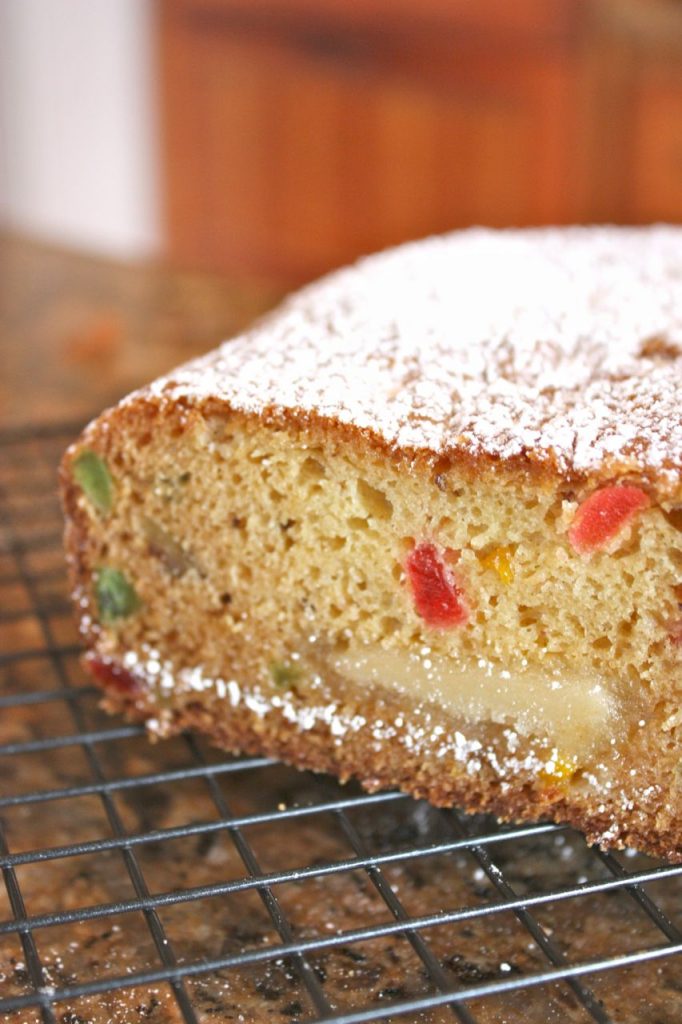 This recipe post contains affiliate links, so if you click and/or make a purchase, the Friendship Bread Kitchen may earn a small commission at no additional cost to you.
You know the holidays are here when the stollen is on the table. This Christmas-time favorite gets an Amish Friendship Bread makeover with a few swaps from the classic recipe. This version is more like a cake than the bread, but it's just as delicious. We even have a great recipe for homemade marzipan, too.
There are different types of stollen (see the Resources list below). The modern-day stollen has gone through several iterations, including the use of candied cherries. Most stores carry candied red and green cherries, but if you can't find them, try this easy homemade candied citrus peel recipe.
Stollen made its mark in history in 1730, when August the Strong in Dresden had the local bakers make a 4,000-pound cake that would allow everyone to have a slice. It sounds a lot like Amish Friendship Bread, doesn't it? Sharing what we have with others … it's what the Friendship Bread Kitchen is all about.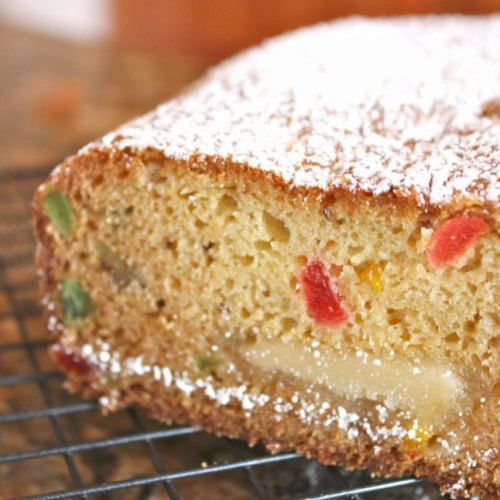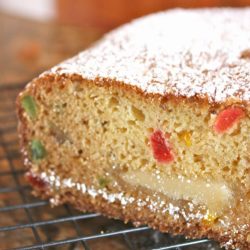 Christmas Stollen Amish Friendship Bread
A holiday favorite gets an Amish Friendship Bread makeover. This Amish Friendship Bread stollen is ready for any holiday buffet.
Instructions
Preheat oven to 325° F (165° C).

In a large mixing bowl, add ingredients as listed.

Grease two large loaf pans.

Pour half of batter in greased pan lined with sugar. Lay a strip of marzipan or almond paste along length of bread. Top with remaining batter.

Bake for one hour or until the bread loosens evenly from the sides and a toothpick inserted in the center of the bread comes out clean.

Once cool, sprinkle with powdered sugar.

ENJOY!
Notes
While we loved how much this tasted like the real thing, you can also make this recipe without the marzipan/almond paste addition.
Need a quick substitution for the cherries? Try it with chopped candied citrus peel. Get the recipe here.
Resources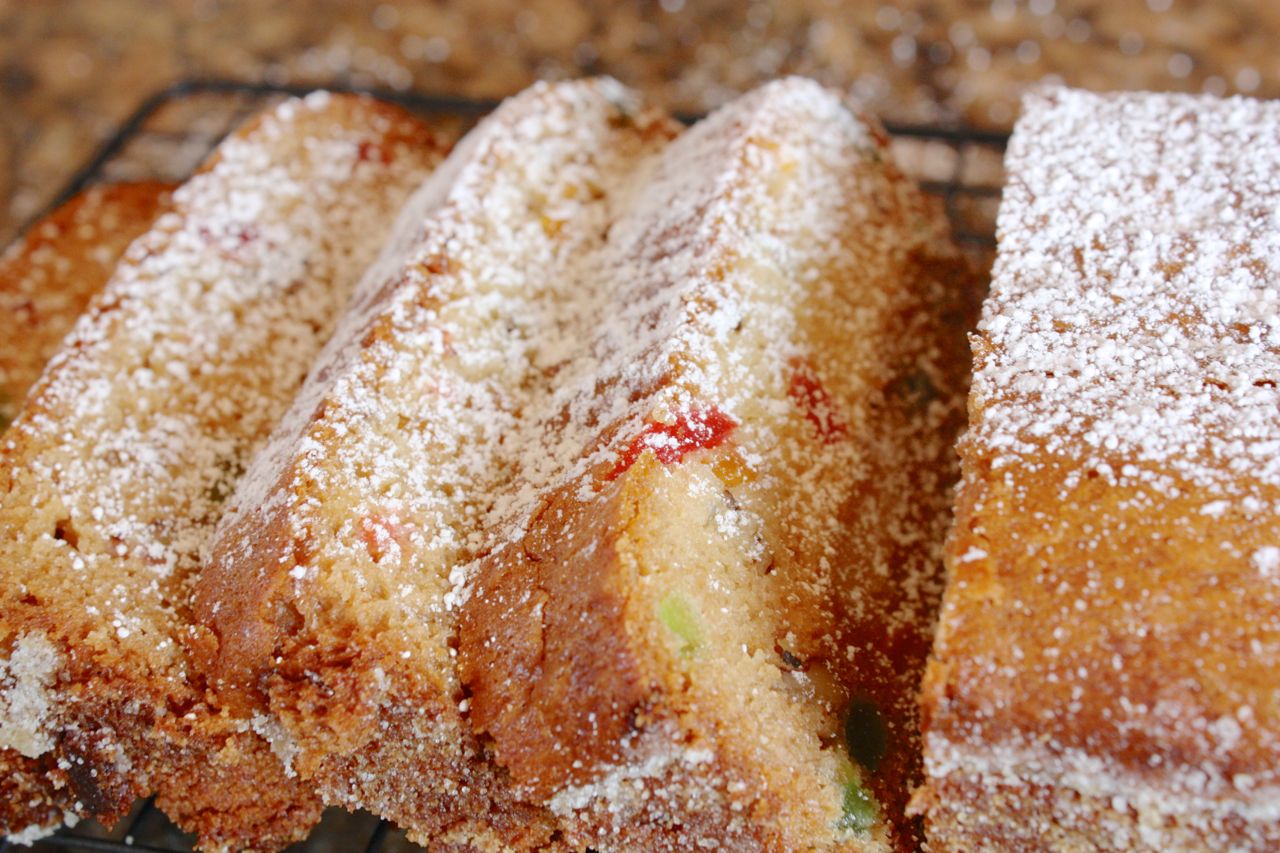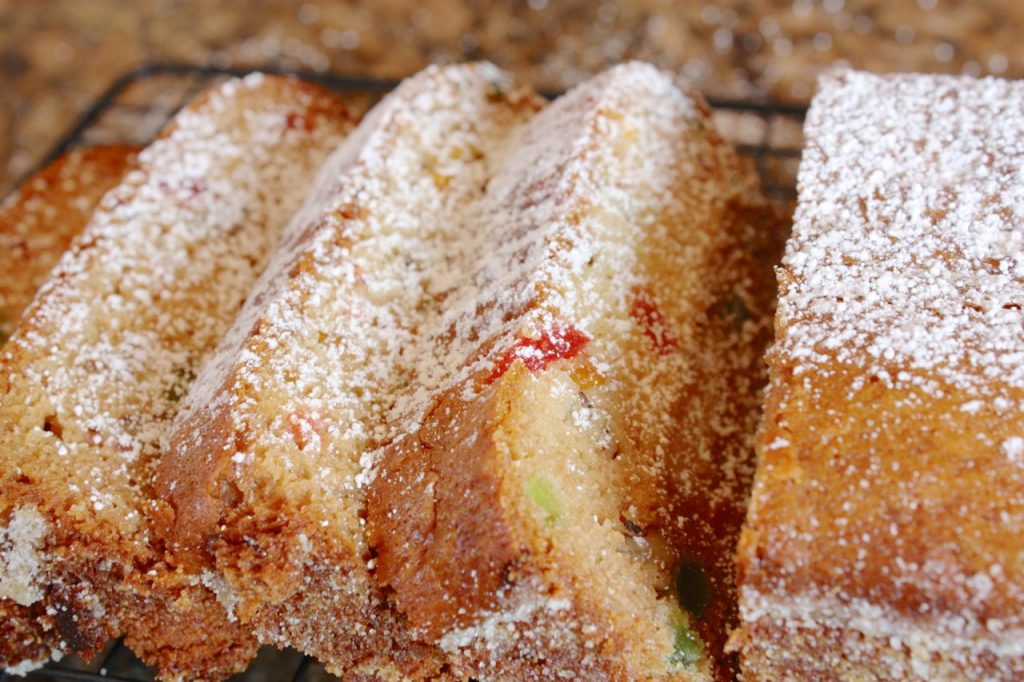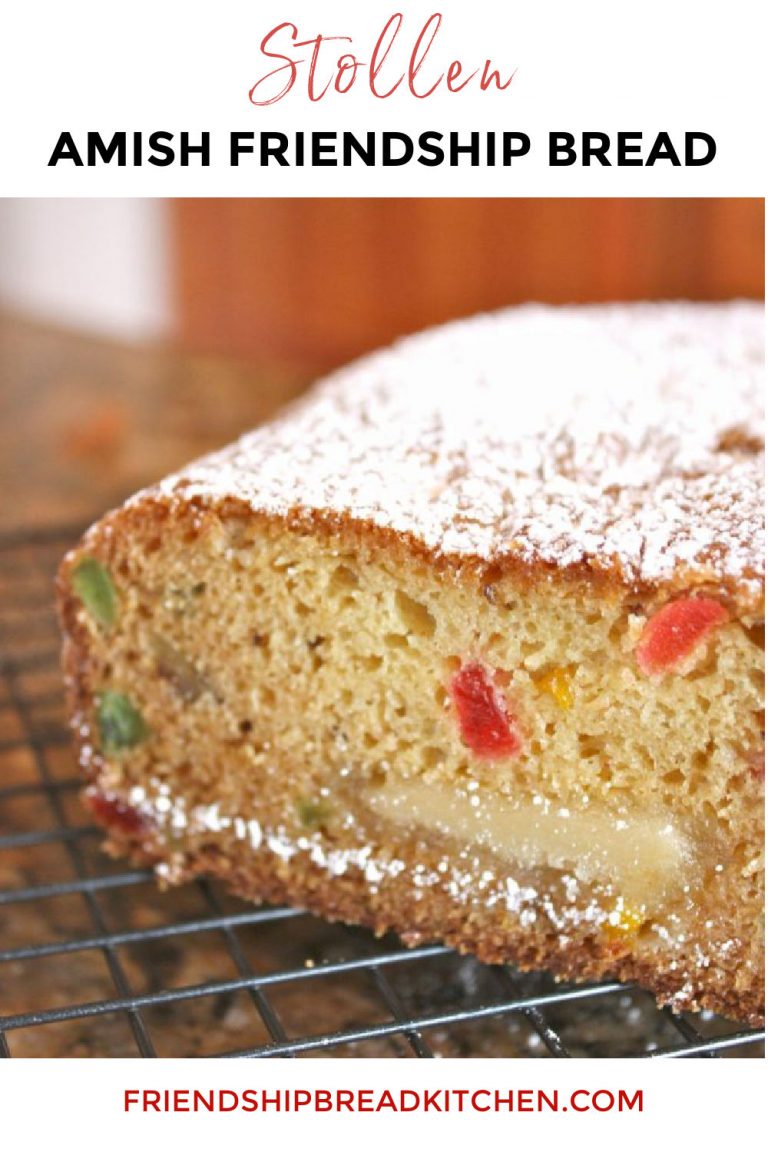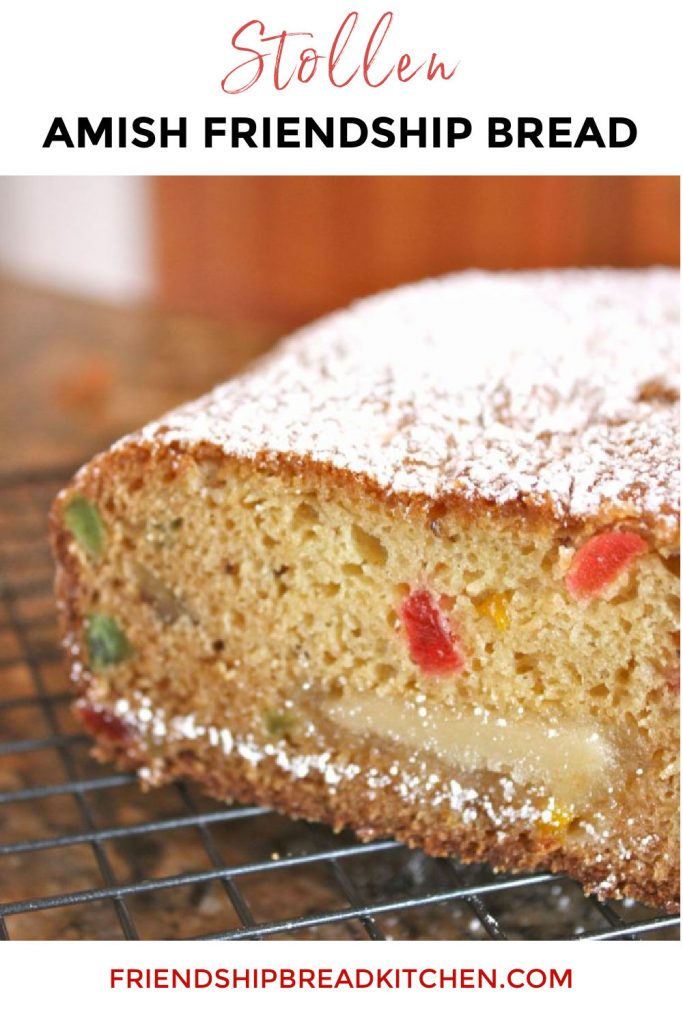 >> Have you tried this? Give it some stars and leave a comment below, letting us know how it worked for you!