Every Christmas I get bags of spiced or candied pecans from at least five friends. I freeze them and use them throughout the year: I toss them in salads and add a handful into any Amish Friendship Bread recipe I happen to be making.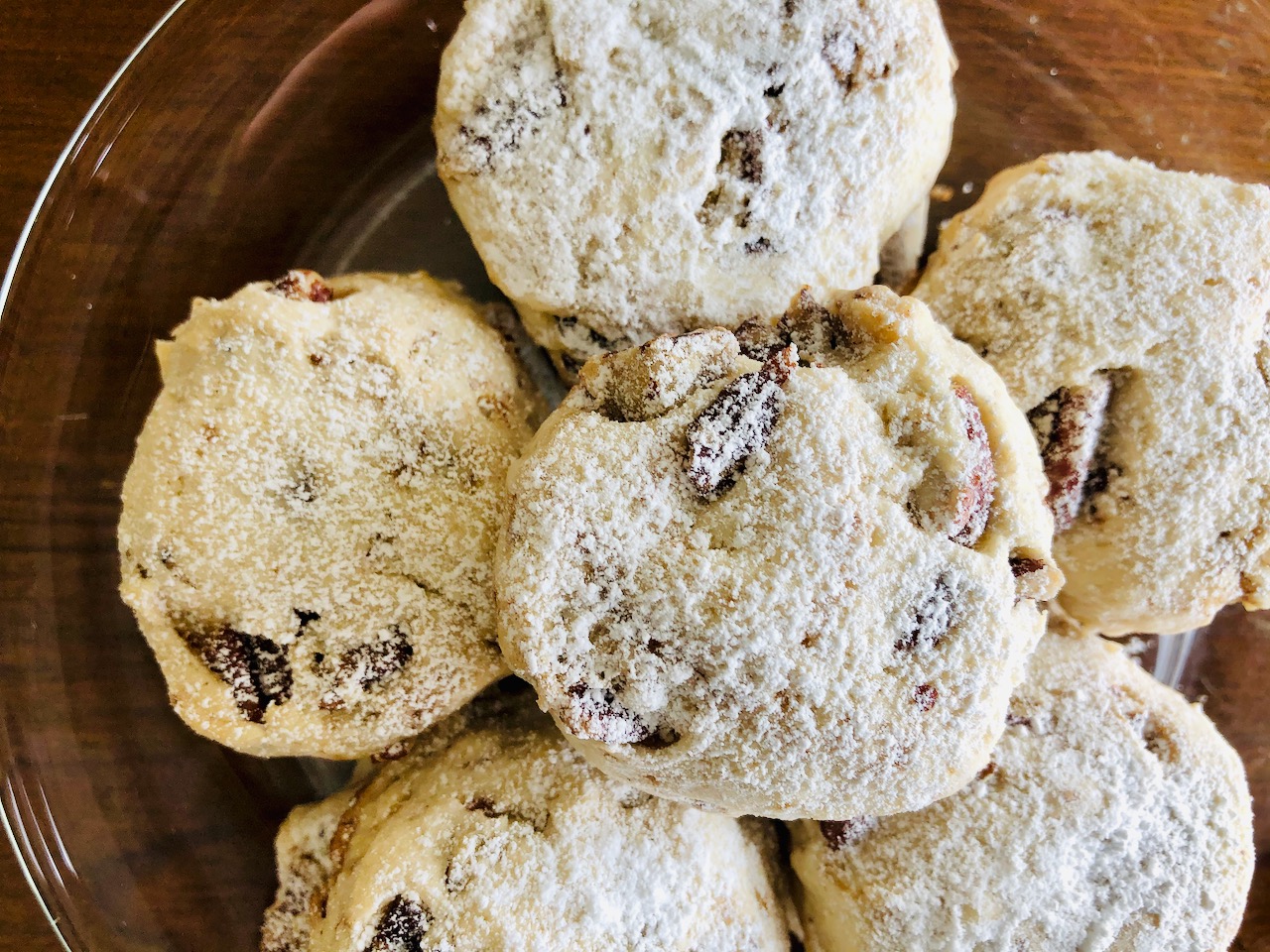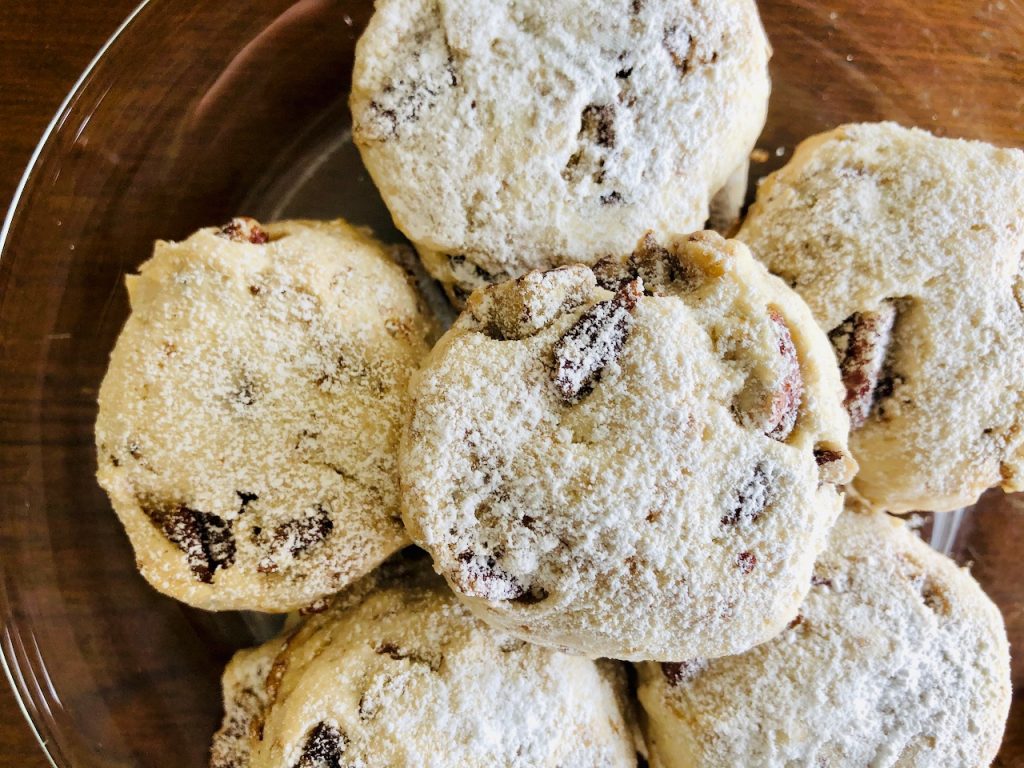 Pecan sandies are a popular cookie, especially when dusted with confectioners' sugar. They hold together well if you have to gift them to friends. The starter gives it a subtle tang, and the sugar-salt balance is perfect. If you like your cookies sweeter, increase sugar from ⅔ cup to 1 cup. This recipe calls for plain pecans, but I use the ones sitting in my freezer, which adds a little more personality to these cookies.
Even though it's almost November, it's still super warm in my kitchen. My butter went to room temperature really fast, and then some. I made the cookie dough but the butter was way too soft. You want the cookie dough to hold together nicely and not be stuck on the sides, so I popped the bowl into the fridge for half an hour. I've learned the hard way that too much butter or butter that's too soft will yield a gummier cookie, so a quick solution is to let it cool down a bit before you get it on the sheet and into the oven.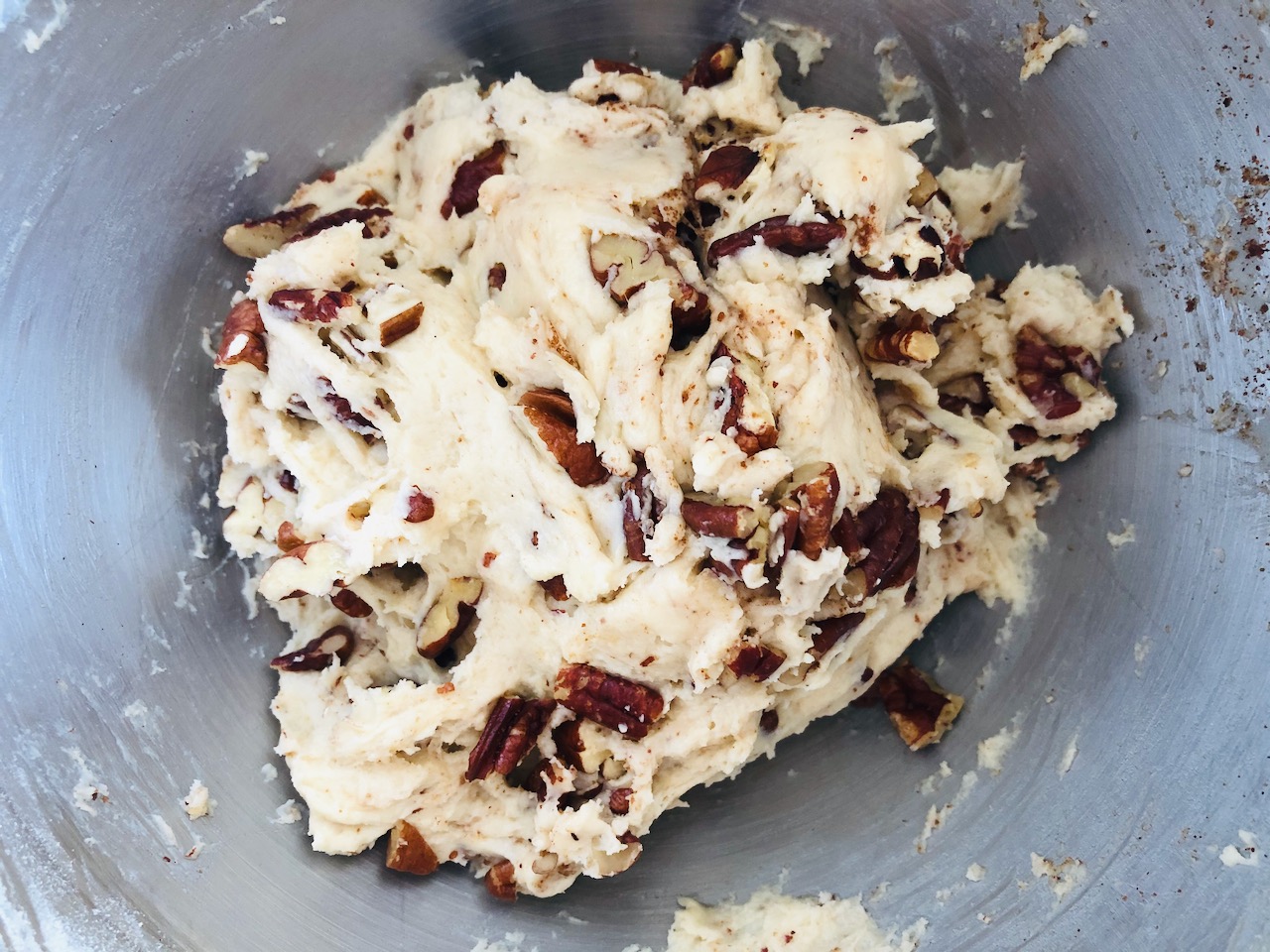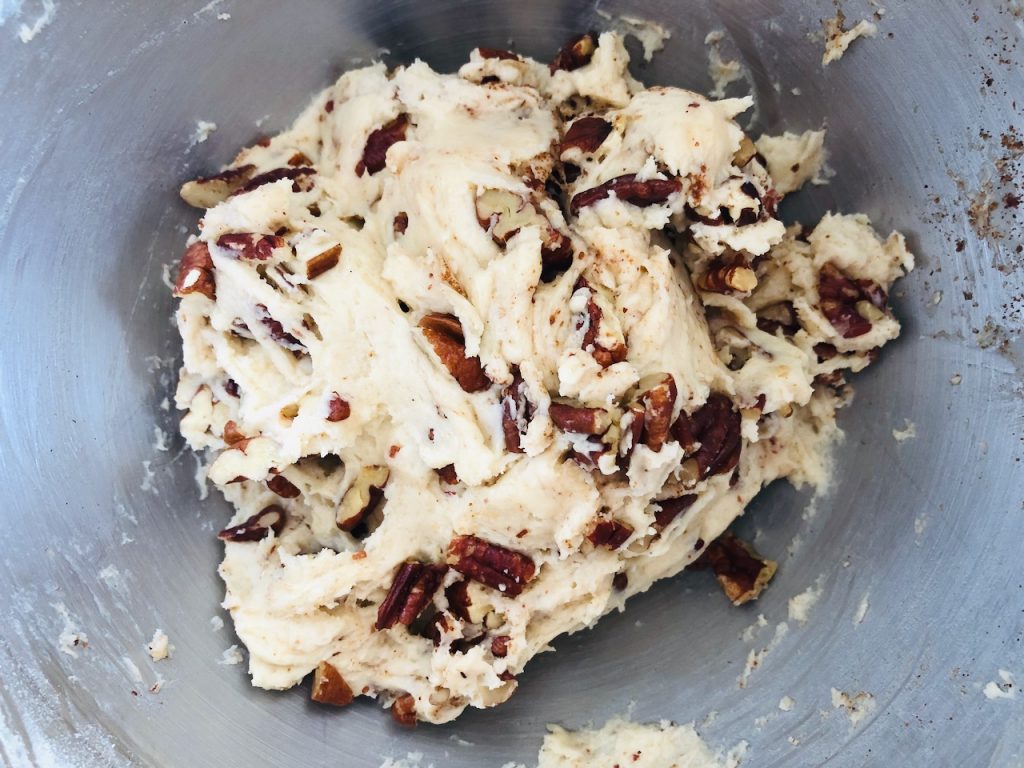 I used a scoop and then flattened the tops of the cookies with a glass. Otherwise, roll 1½" balls and press them flat with the palm of your hand. Most pecan sandies are known for their perfect roundness, so you can reshape as necessary if you're a perfectionist. The cookies won't flatten much, so if you want a thinner cookie, flatten a little more (and keep an eye on the time in the oven to avoid burning).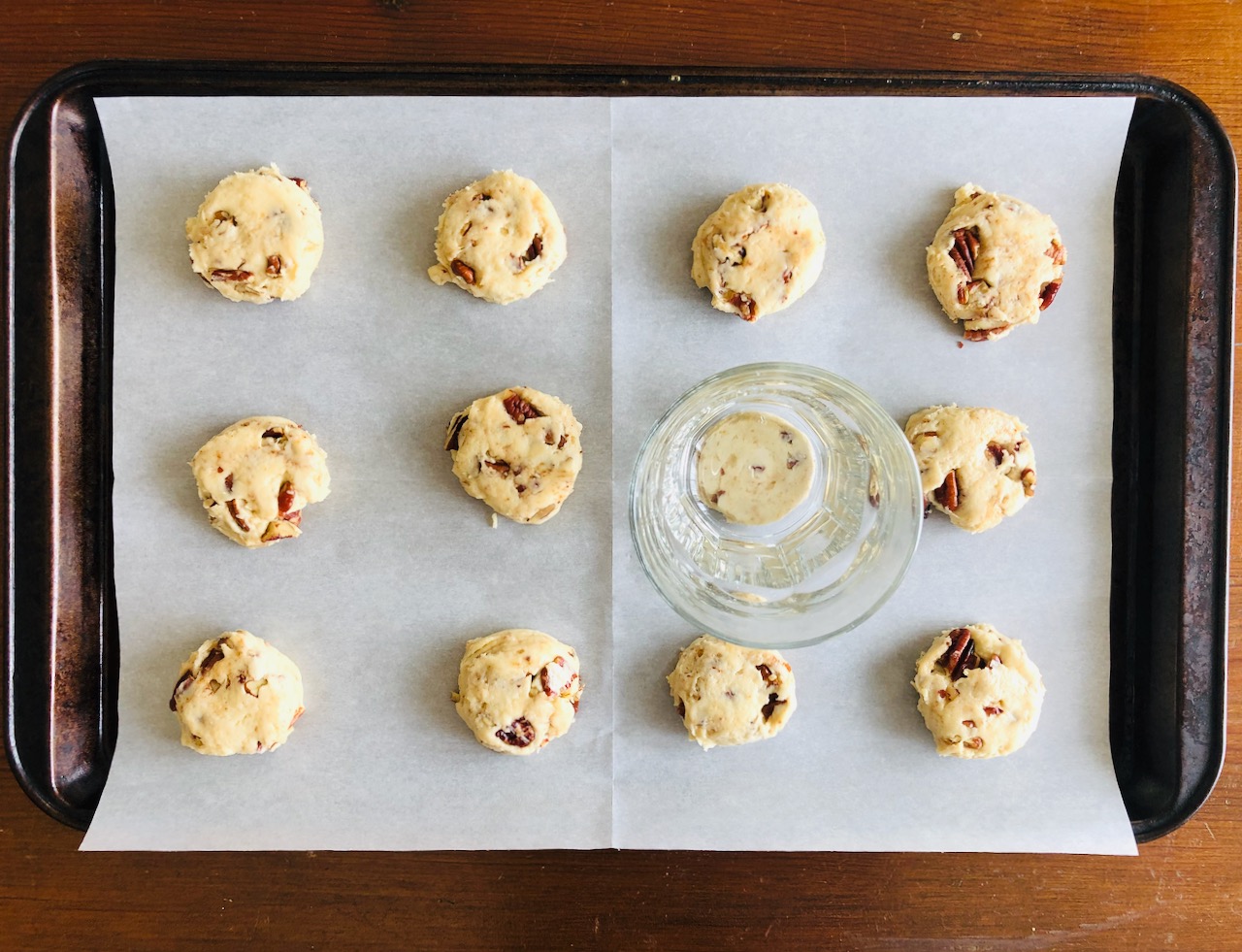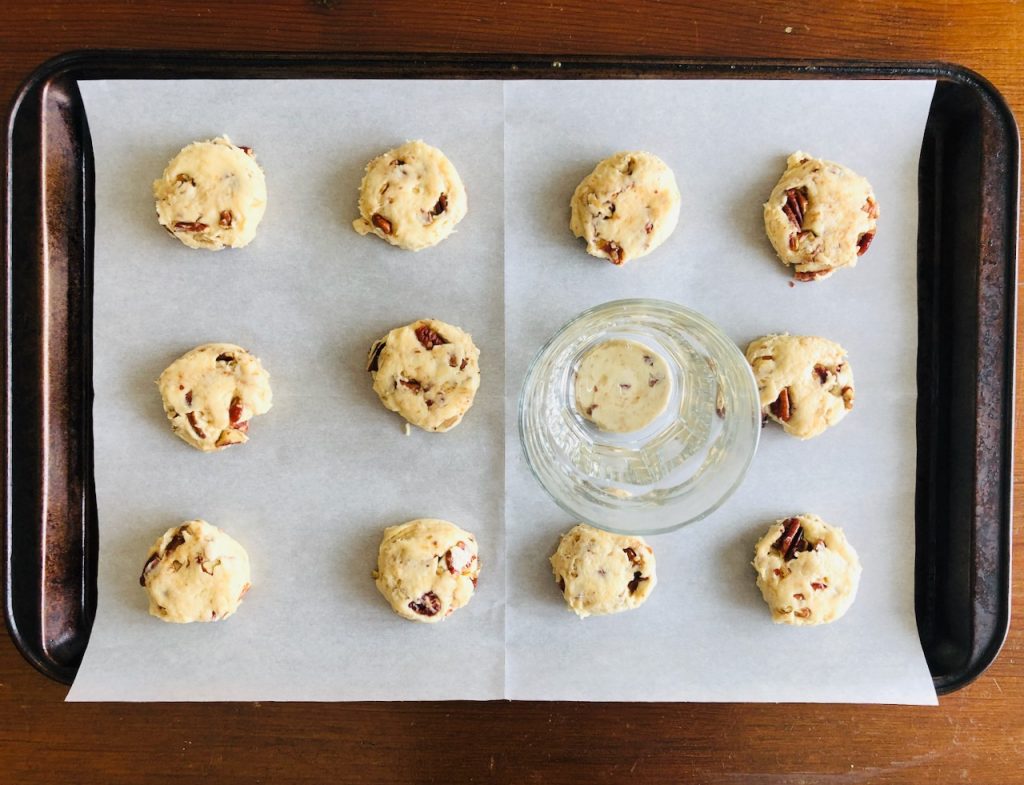 Bake at 350° F (176° C) for 20 minutes, or until lightly browned on the bottoms (they won't brown much on top). Remove and cool on a wire rack.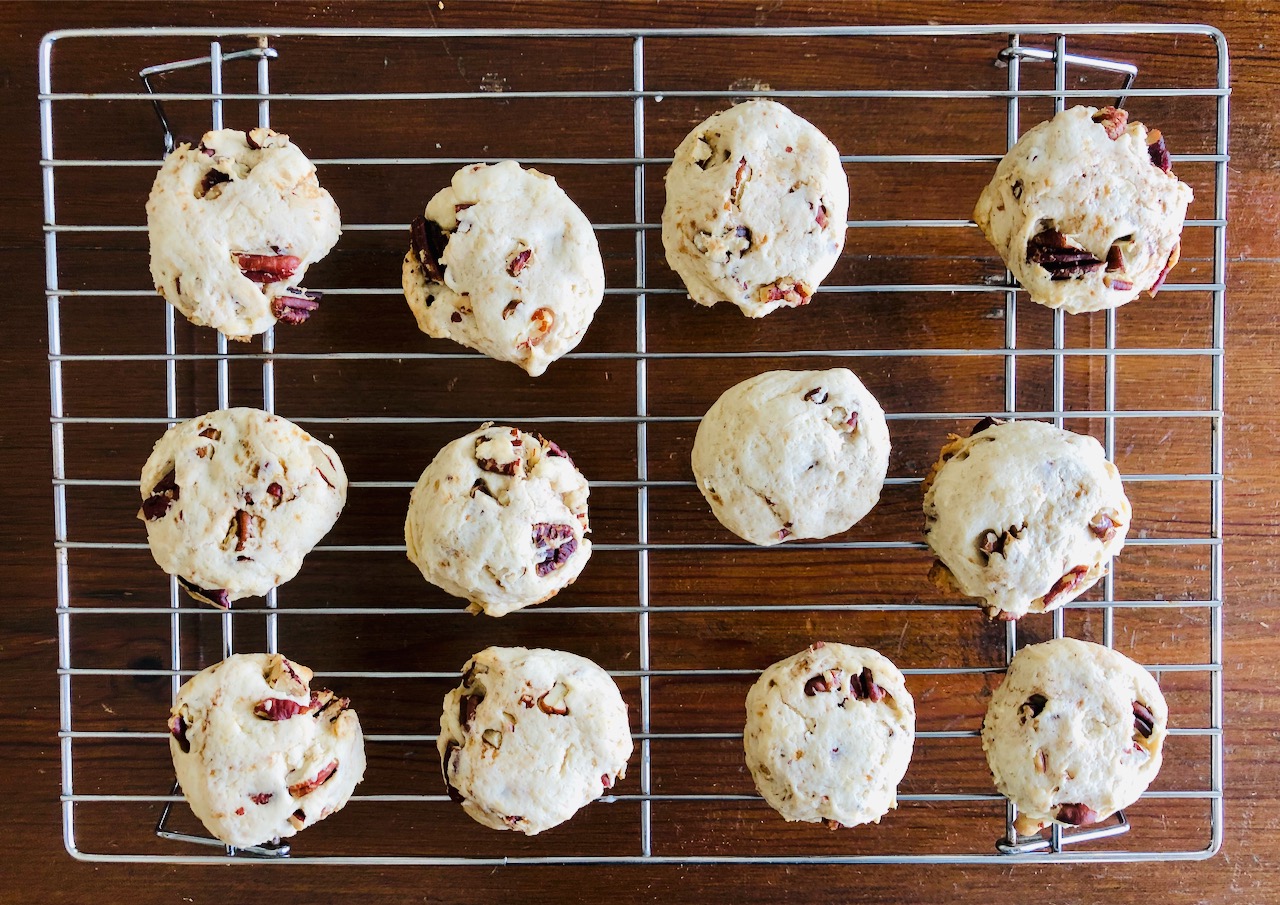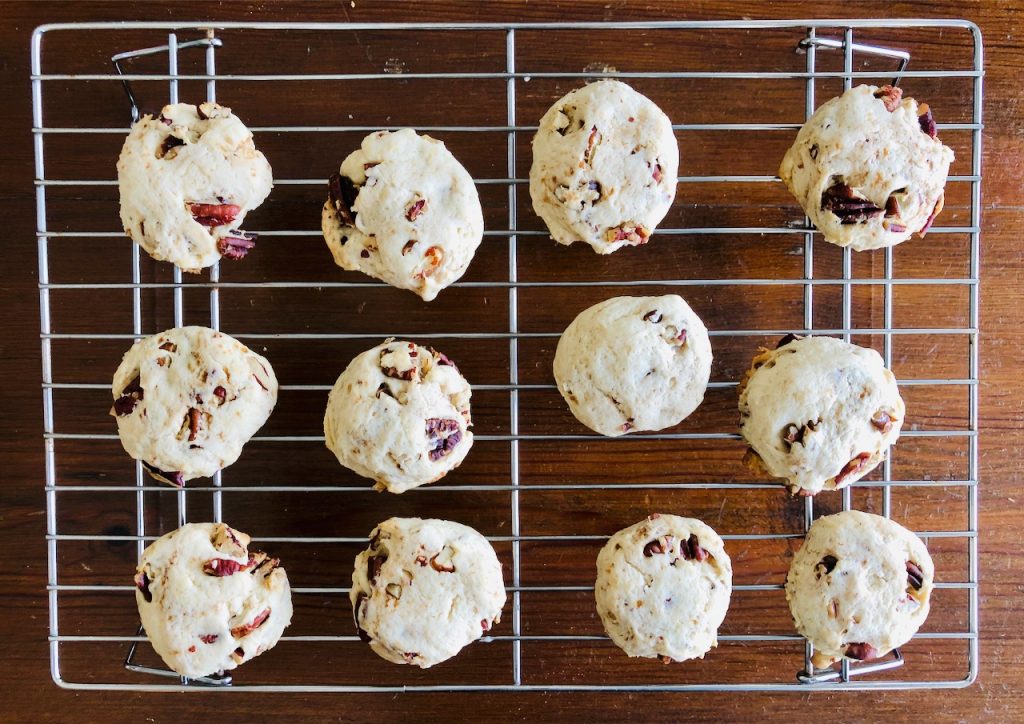 Then dust with confectioners' sugar. Enjoy!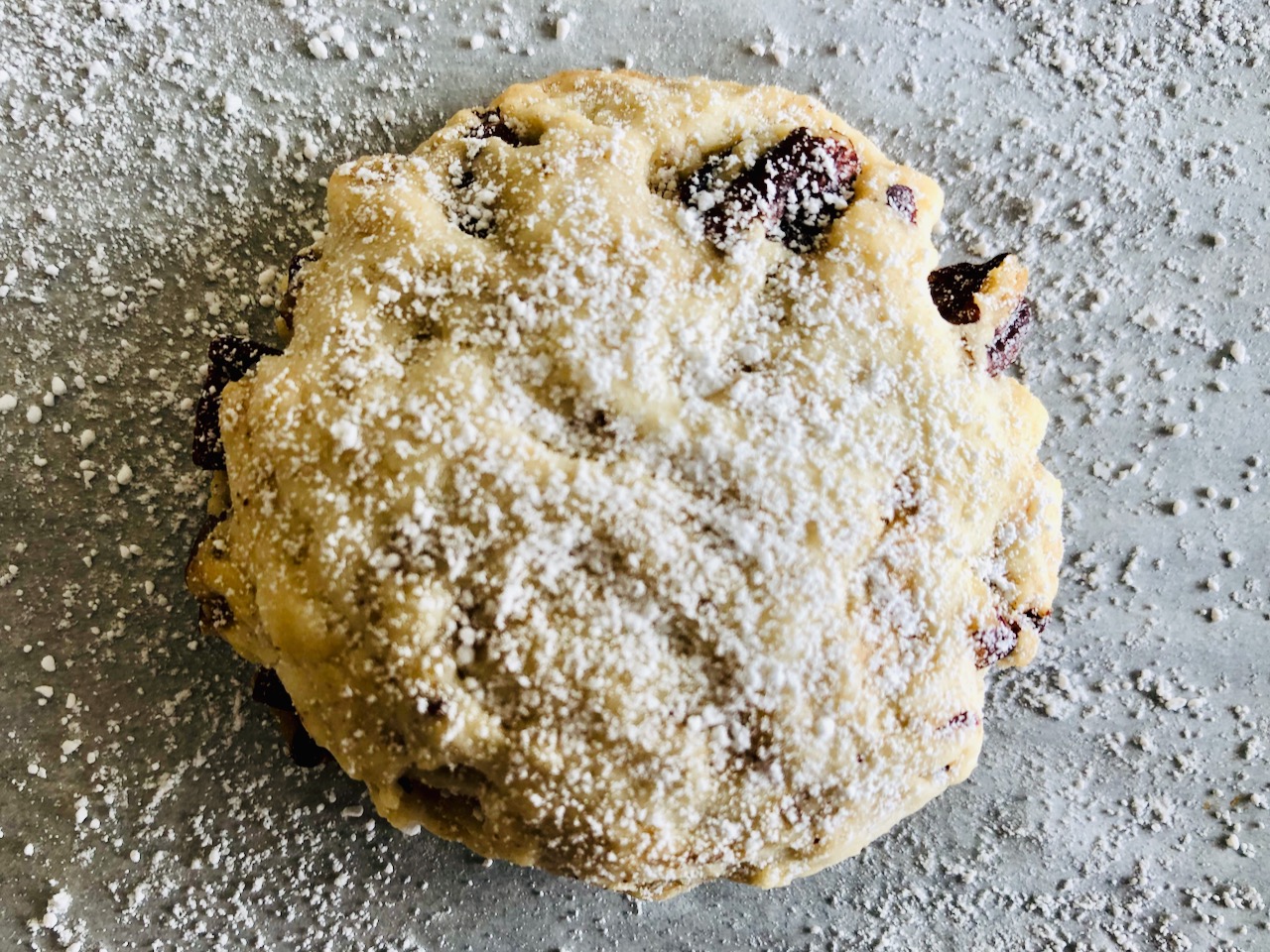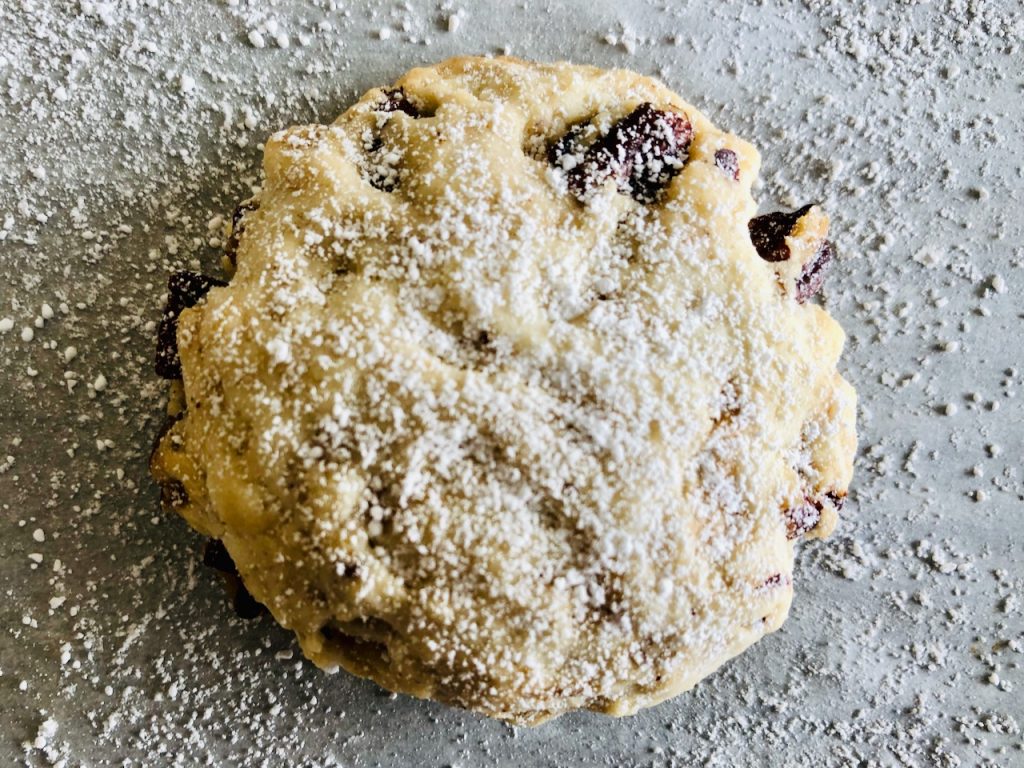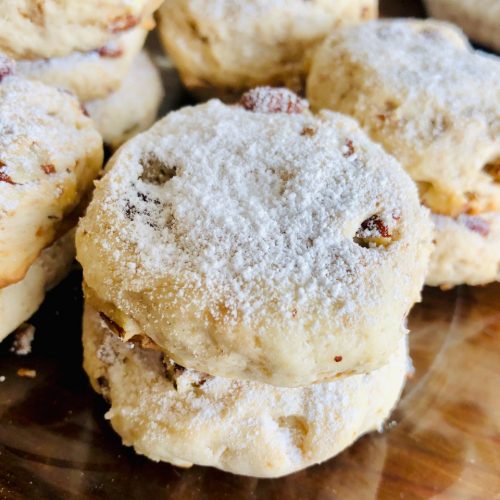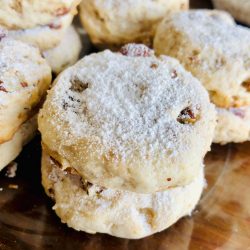 Amish Friendship Bread Pecan Sandies Cookies
These Amish friendship bread pecan sandies give you the perfect airy crunch.
Instructions
With an electric mixer, beat butter for one minute. Add sugar and beat for one more minute until light.

Add starter and vanilla. Beat until well mixed.

Add salt and flour until just incorporated and the cookie dough holds together (sift the salt into the flour, or be sure to sprinkle evenly). Fold in pecans.

Refrigerate cookie dough for 15-30 minutes.

Preheat oven to 350° F (176° C).

Using a cookie scoop or your hands, make 1" balls and place 2-3 inches apart on cookie sheet.

Flatten each ball with the palm of your hand or the bottom of a glass, reshaping if necessary.

Bake for 20 minutes, or until the bottoms are golden brown. Transfer to wire rack.

Once cool, dust with confectioners' sugar.

ENJOY!
Notes
To find the ideal temperature for your oven and this cookie, test one cookie before allowing the rest to cool. The inside should be soft but not gummy (it will cook a little more after you remove it from the oven).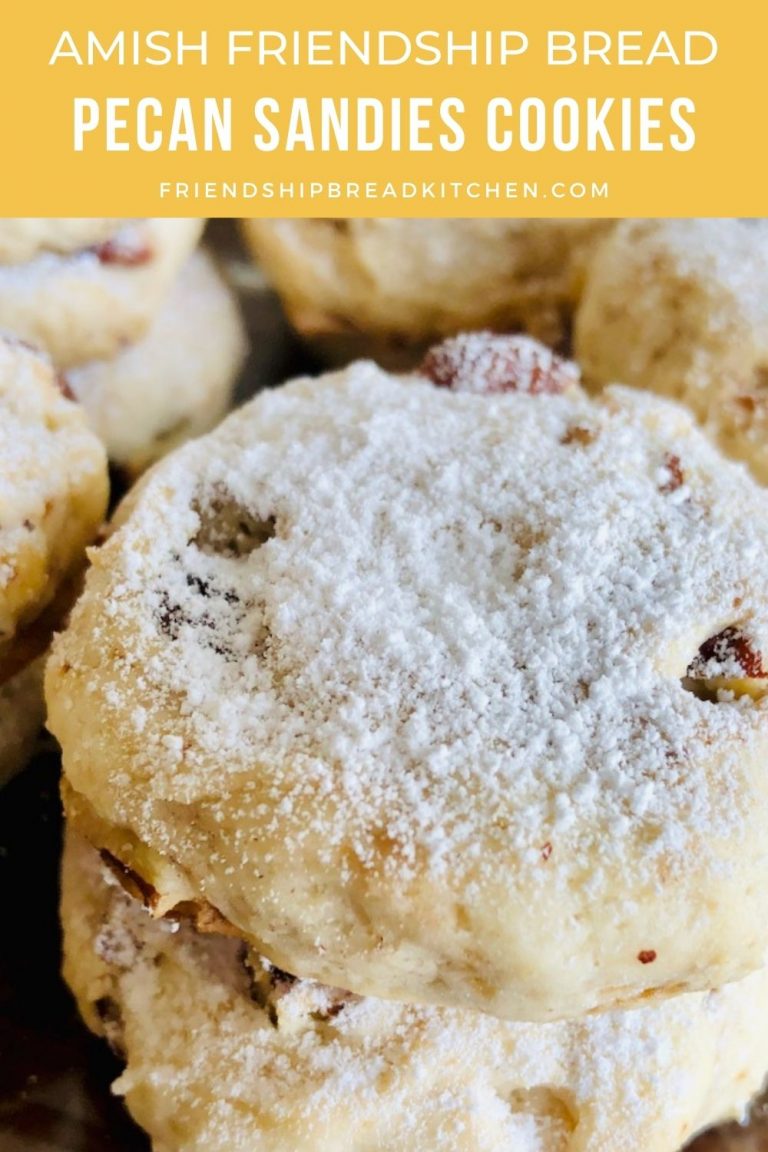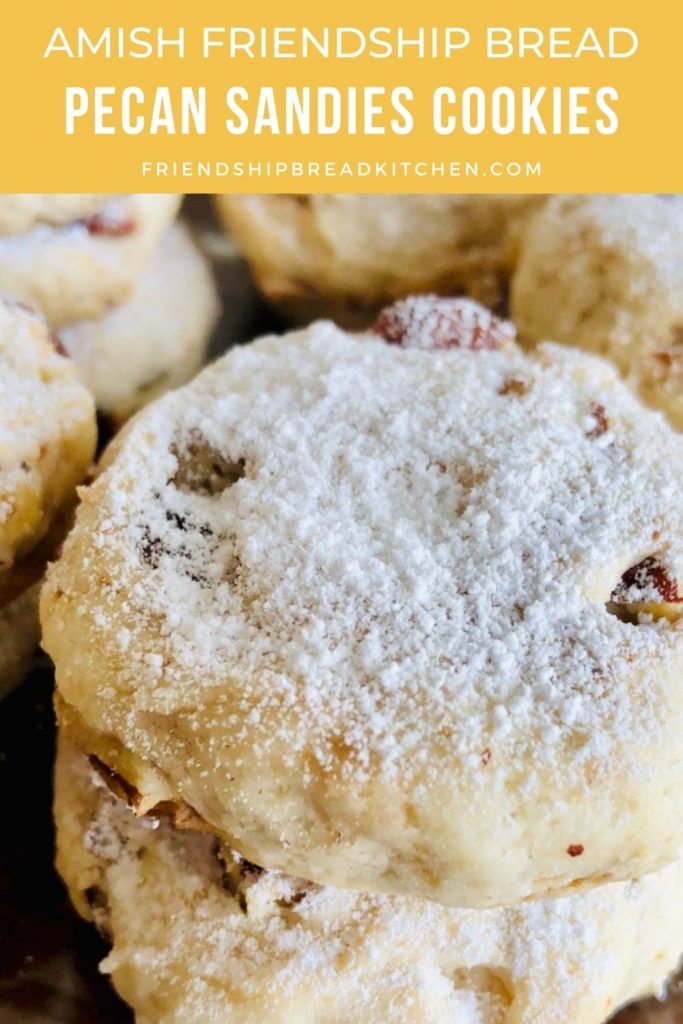 >> Have you tried this? Share your best pic with us or leave a comment below and let us know how it worked for you!