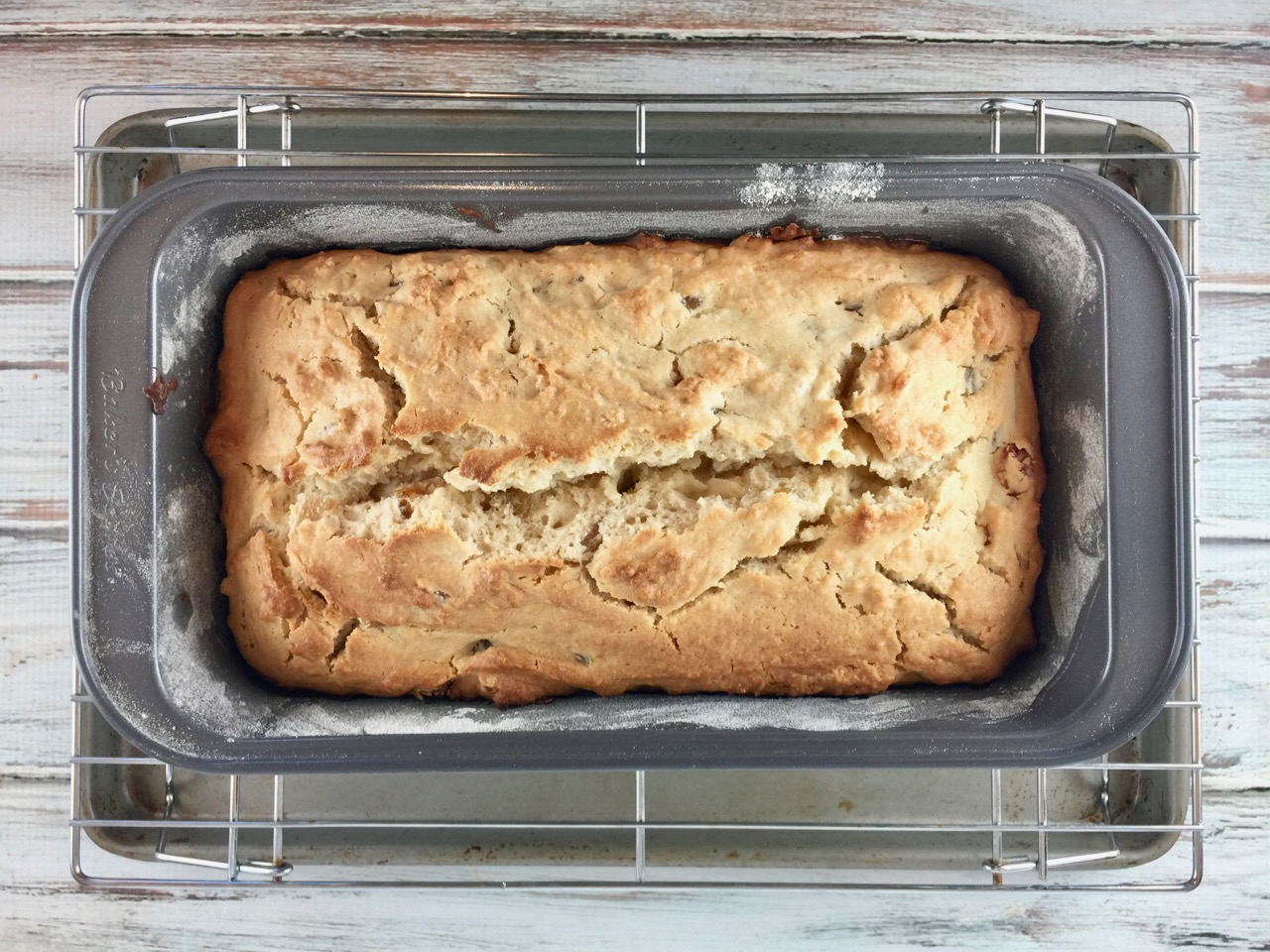 This recipe was adapted from Florence Fabricant's Rye and Ginger Cake in New York Times Cooking.
We have a few Amish Friendship Bread recipes that boast a little booze, but this fabulous Rye and Ginger Amish Friendship Bread variation is definitely one for the grown ups, especially once you top it with a whiskey-raisin glaze. This is one of those recipes that tastes even better the next day, when all the flavors have had a chance to mellow and ripen.
Here's a video to show you how I made this recipe:
Adding the eggs one by one is important in this recipe. You've already creamed the butter, sugar and Amish Friendship Bread starter so that high fat content doesn't want to naturally mix with the eggs. Adding them one by one gives the batter a chance to fully incorporate the eggs and emulsify, resulting in a smoother texture in the finished bread.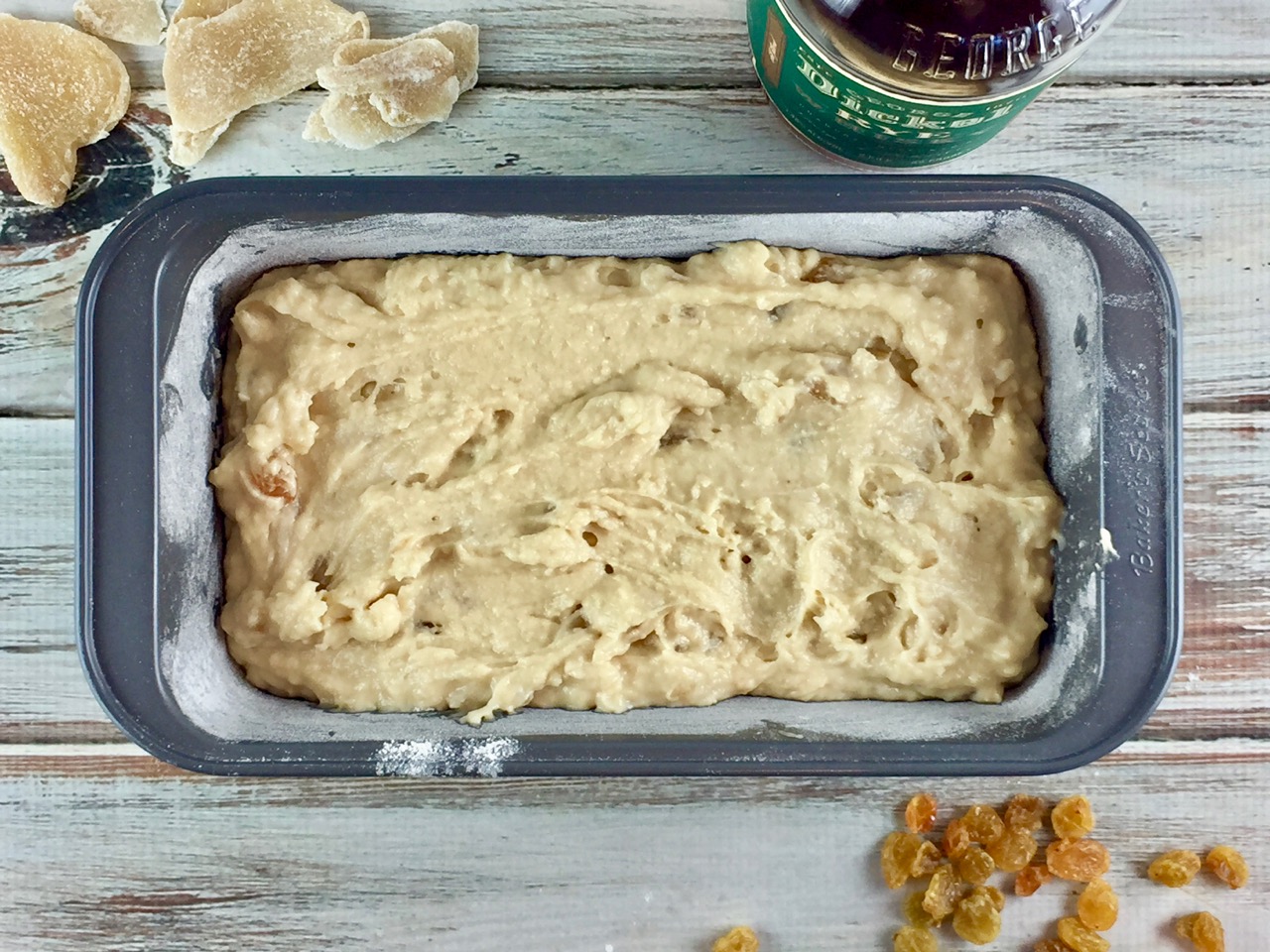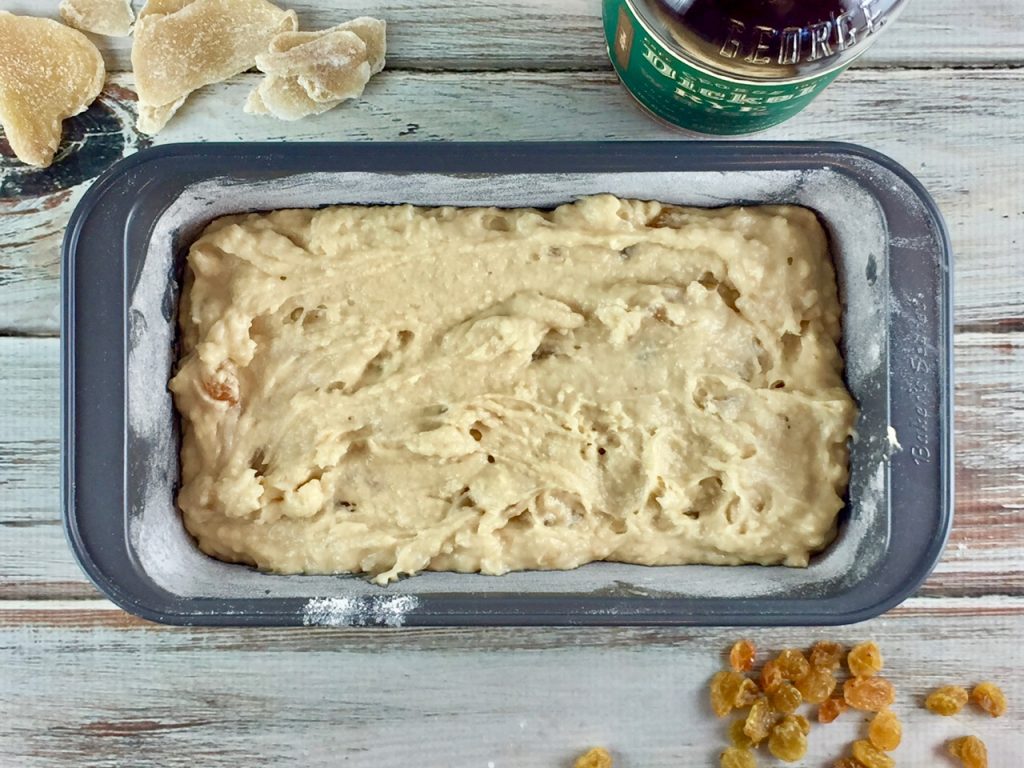 Once you get your bread out of the oven, you'll want to remove it from the pan and place it on a rack on top of a baking sheet before drizzling with the whiskey glaze. Poking the surface with a medium skewer allows the glaze to penetrate the bread even further. You'll want to do this while the glaze is warm, because once it starts to cool, it won't travel as far.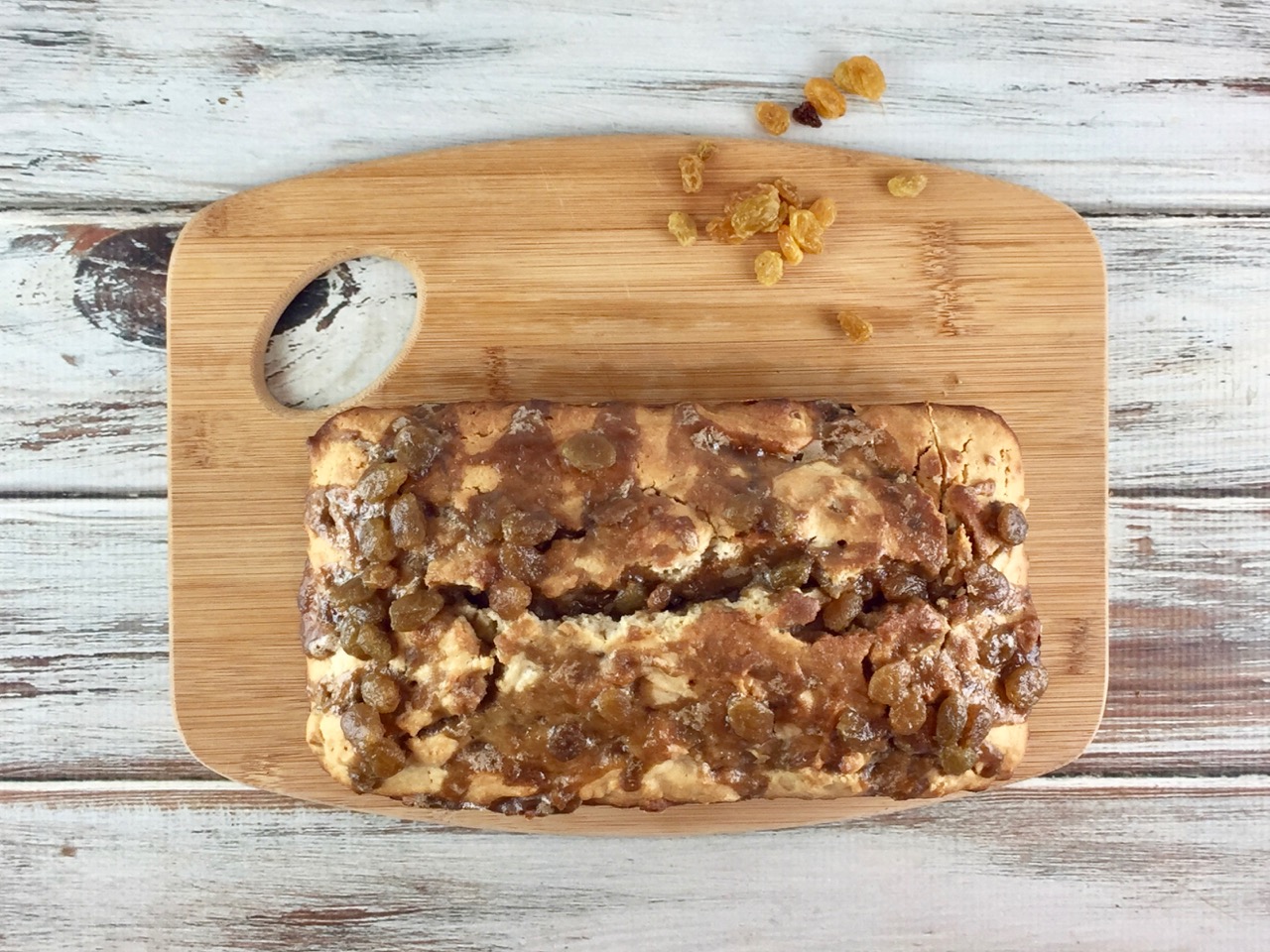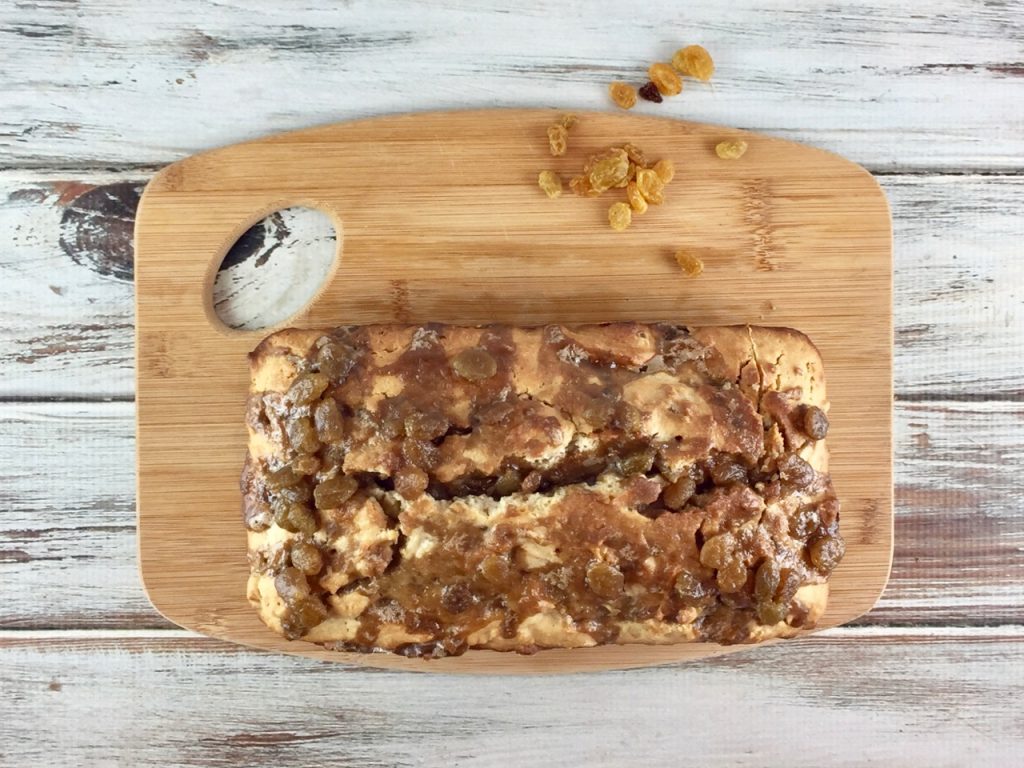 Your kitchen (actually, your whole house) will smell malty and amazing. It's a perfect after-dinner digestif, and goes well with a finger of whiskey, a cup of strong coffee, or a tall, cold glass of milk. If saving for the next day or two, wait to slice and wrap well in foil once cool.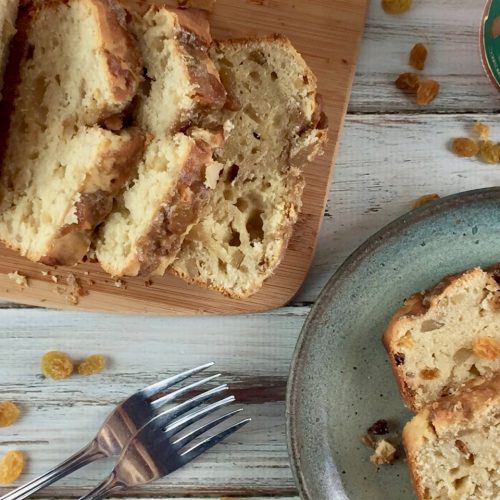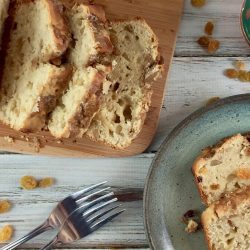 Rye and Ginger Amish Friendship Bread
Whiskey-soaked golden raisins and crystallized ginger make this recipe one for the big kids, 21 and over. Watch the video!
Ingredients
Whiskey Soak
⅓ cup rye whiskey
1 cup crystallized ginger chopped
½ cup golden raisins
Instructions
Preheat oven to 350° F (177° C).

Prepare the whiskey soak: in a small saucepan, add ginger, raisins, and rye whiskey. Bring to a simmer, stirring occasionally. Remove from heat and set aside.

Butter a 9″ loaf pan. Dust with flour and set aside.

In a medium-sized bowl, whisk flour, baking powder, ground ginger and salt.

In a large mixing bowl, beat butter and sugar together until fully incorporated and fluffy.

Beat in eggs, one at a time.

Stir in flour mixture. Fold in the whiskey soak until just incorporated. Spread batter into loaf pan.

Bake at 350° F (177° C) for one hour, or until a toothpick comes out clean.

Place a baking sheet under a baking sheet. Remove loaf from pan when cool.

While the bread is cooling, prepare Whiskey Glaze. In a small saucepan, stir ingredients over low heat until sugar has dissolved.

Using a wooden skewer, poke holes in the cake (deeper holes allow more of the glaze to soak in). Brush on glaze and allow to set for 10-15 minutes before cutting.
Notes
This bread tastes even better the next day! Wrap well and allow to rest before cutting so the flavors can ripen and mellow.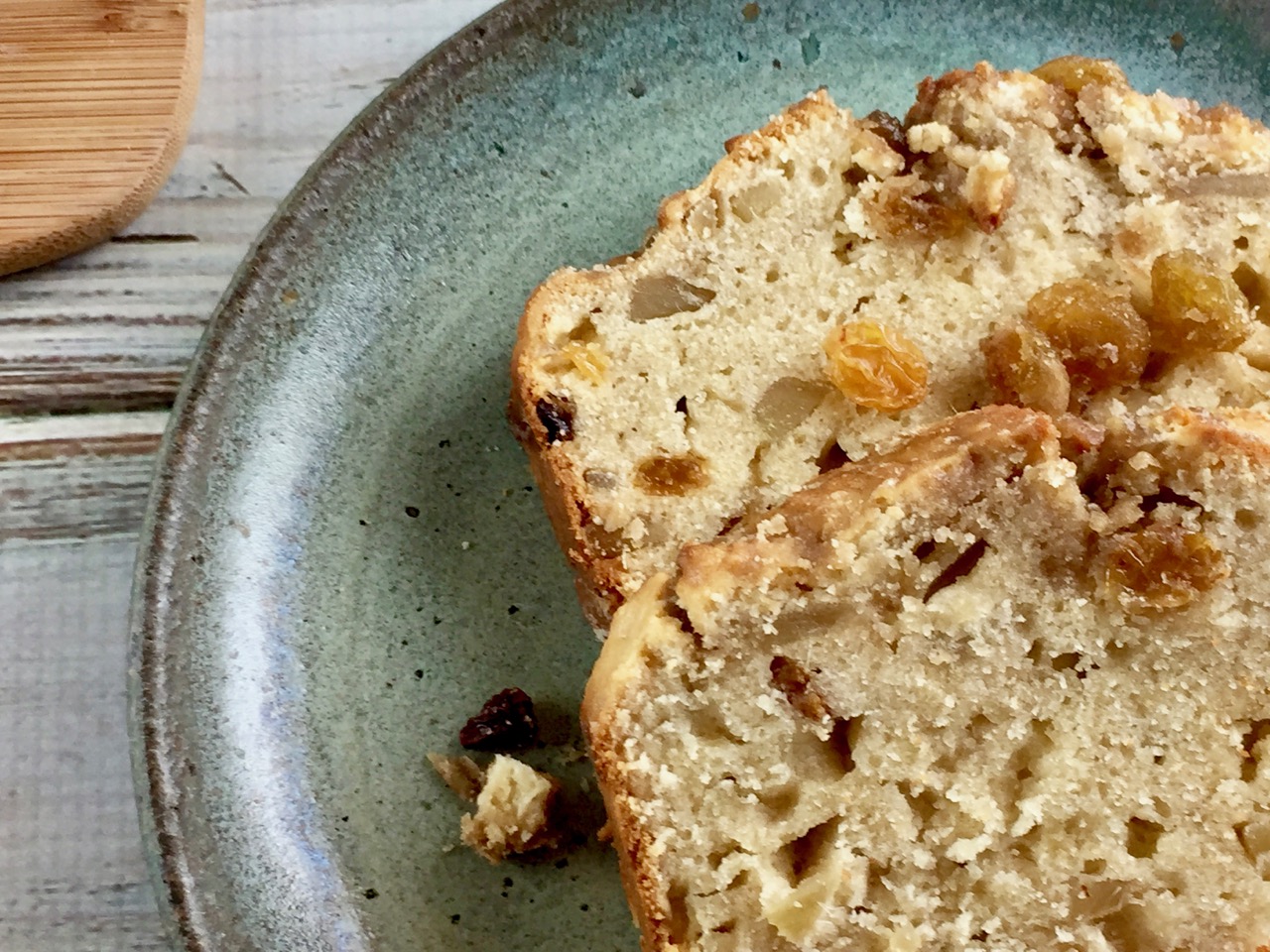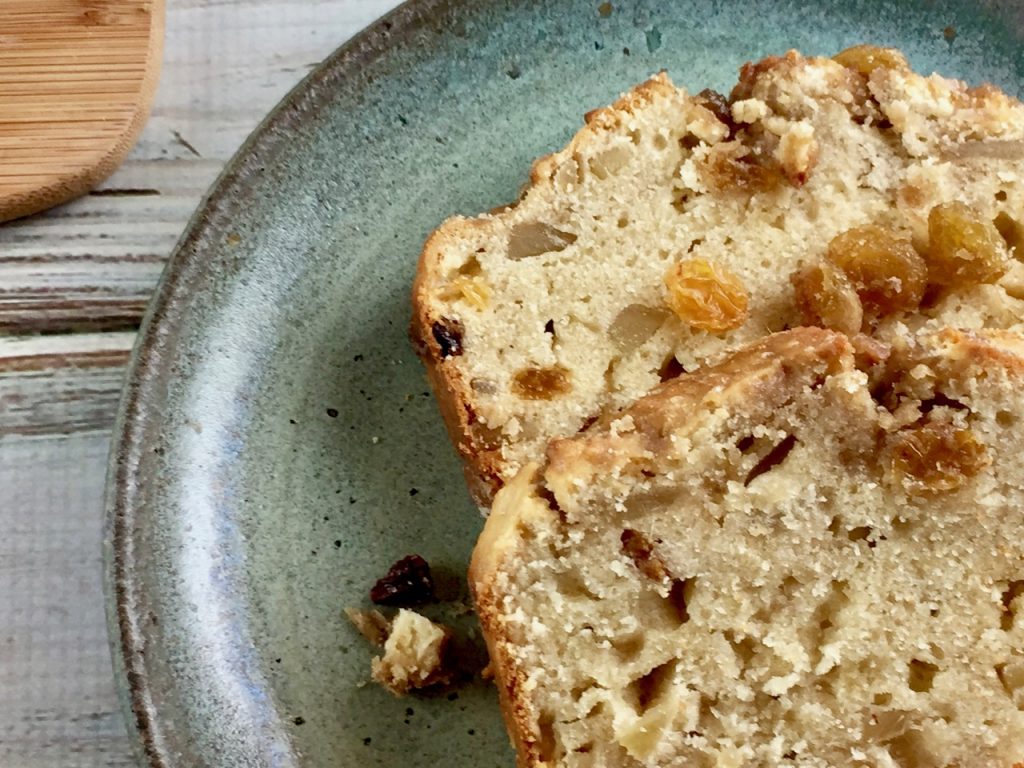 >> Have you tried this recipe? Share your best pic with us or leave a comment below and let us know how it worked for you!