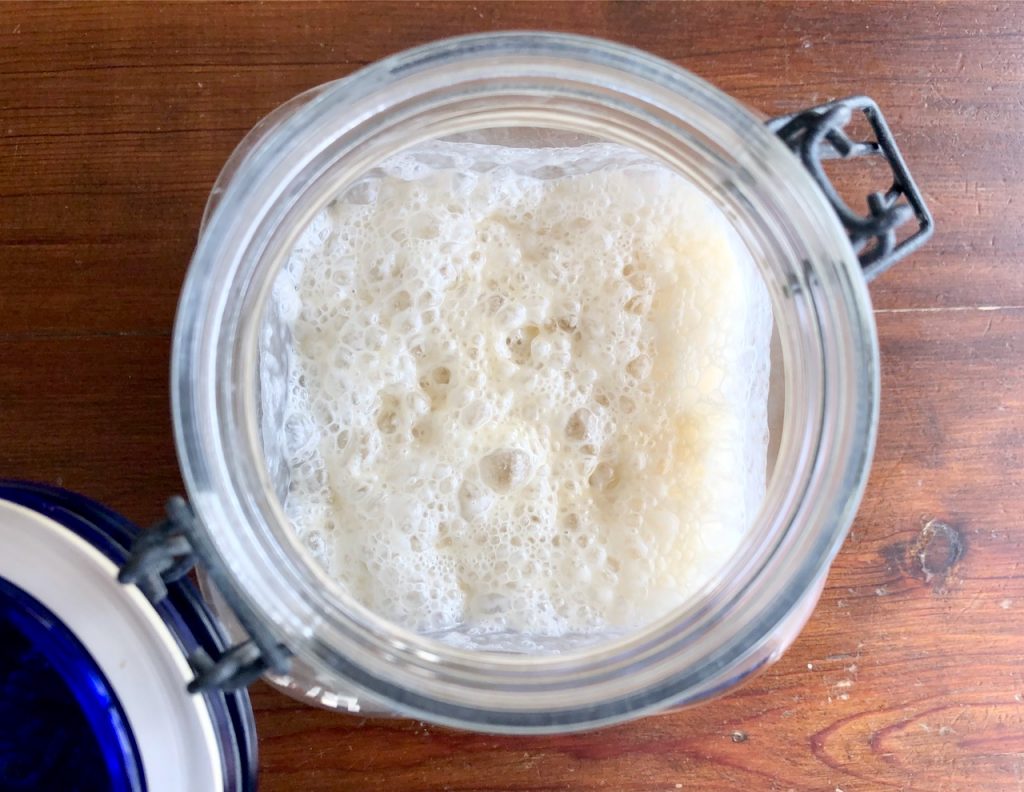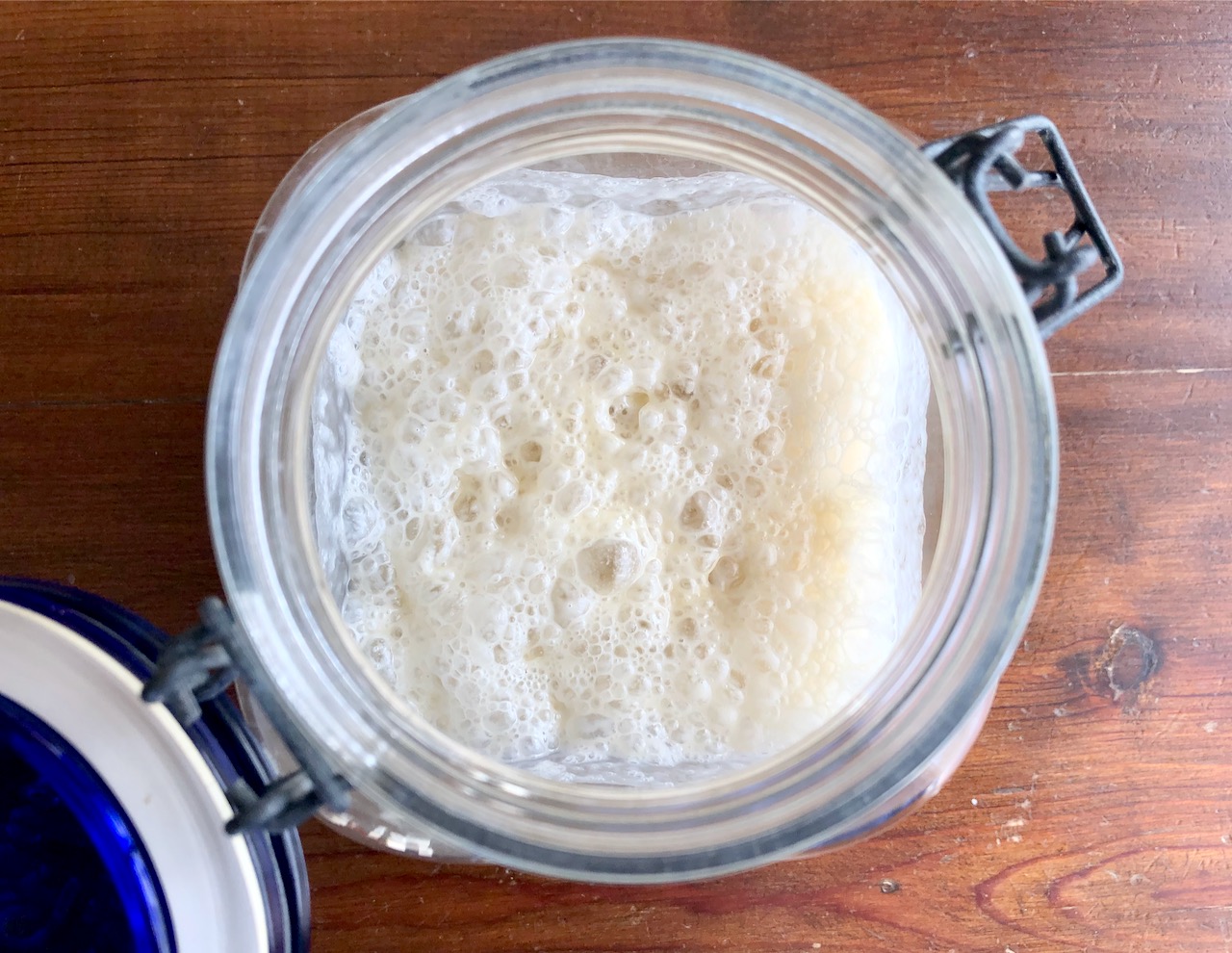 If you love Amish Friendship Bread, having an active starter on hand is a must. It's usually passed from person to person, so each bag of starter carries with it a little bit of love from the kitchen it came from (and any kitchens before that). Amish Friendship Bread starter is the heart of what makes Amish Friendship Bread so special, because it's all about sharing what we have with others. A little starter, in other words, can go a long way.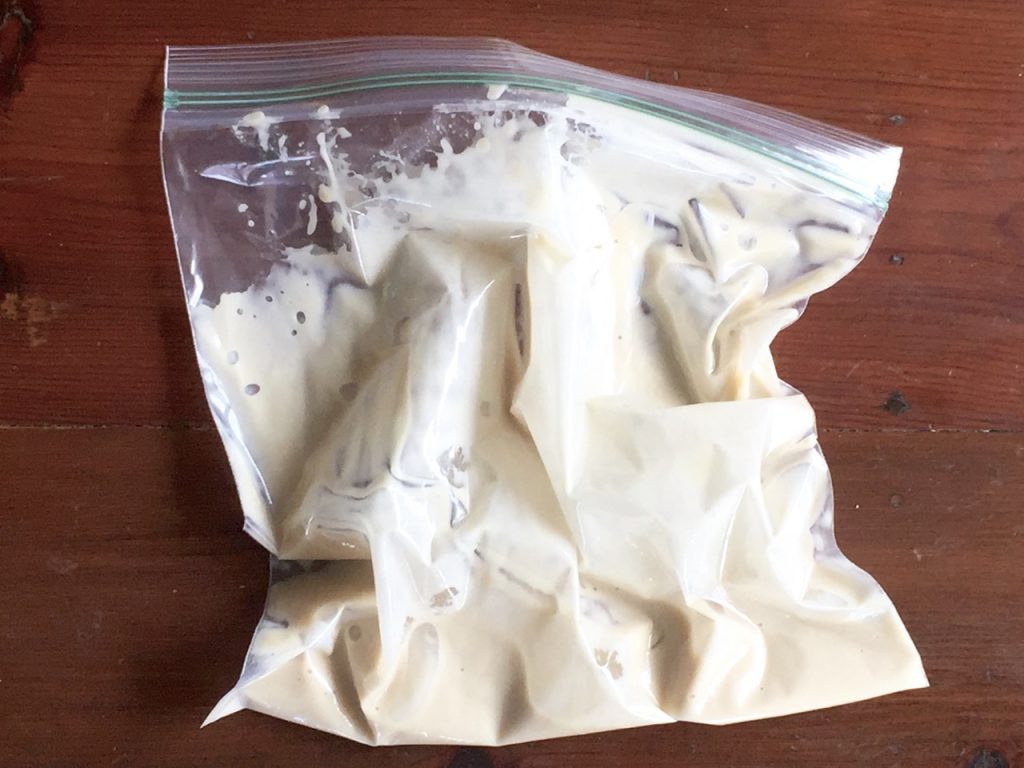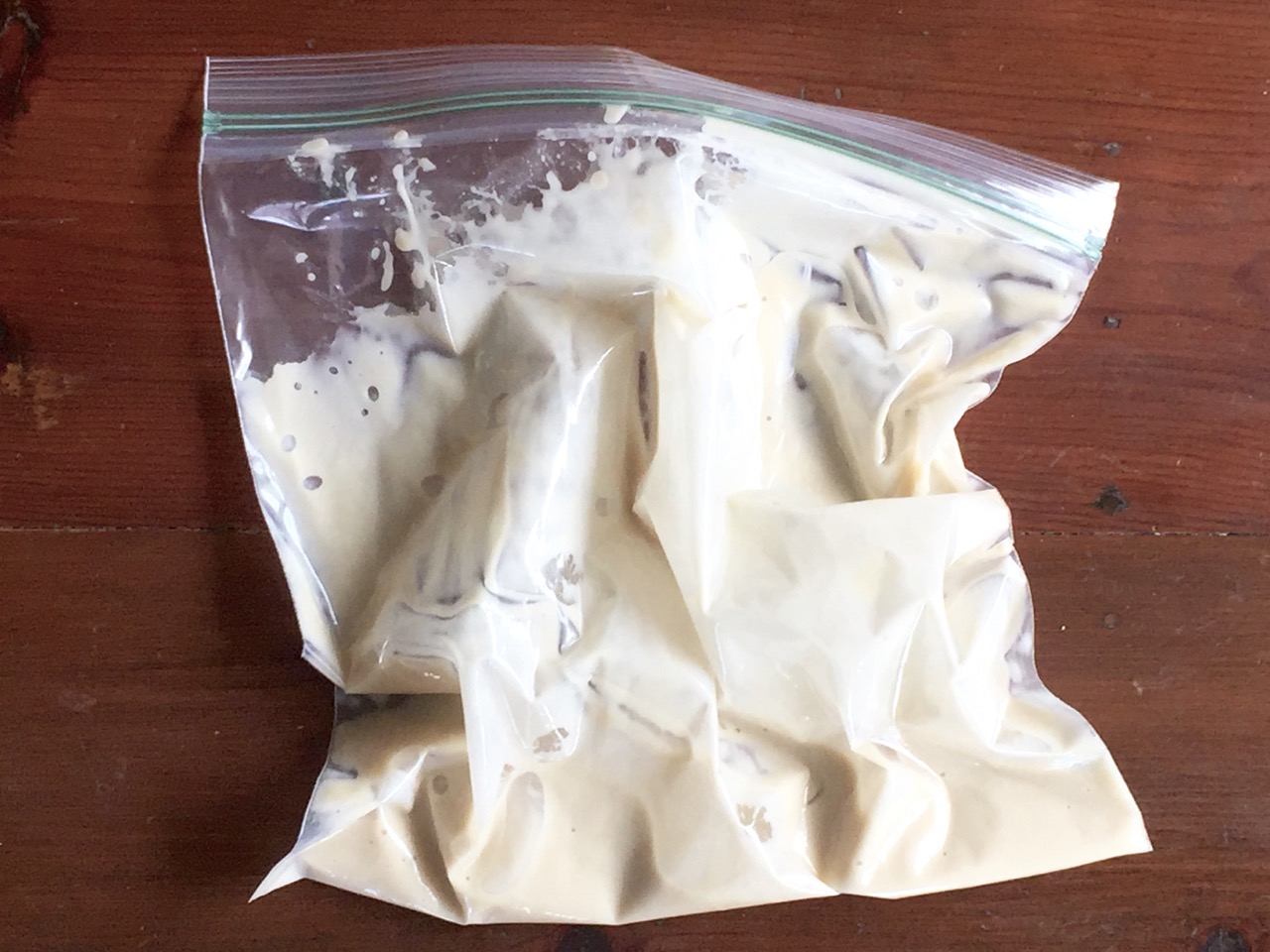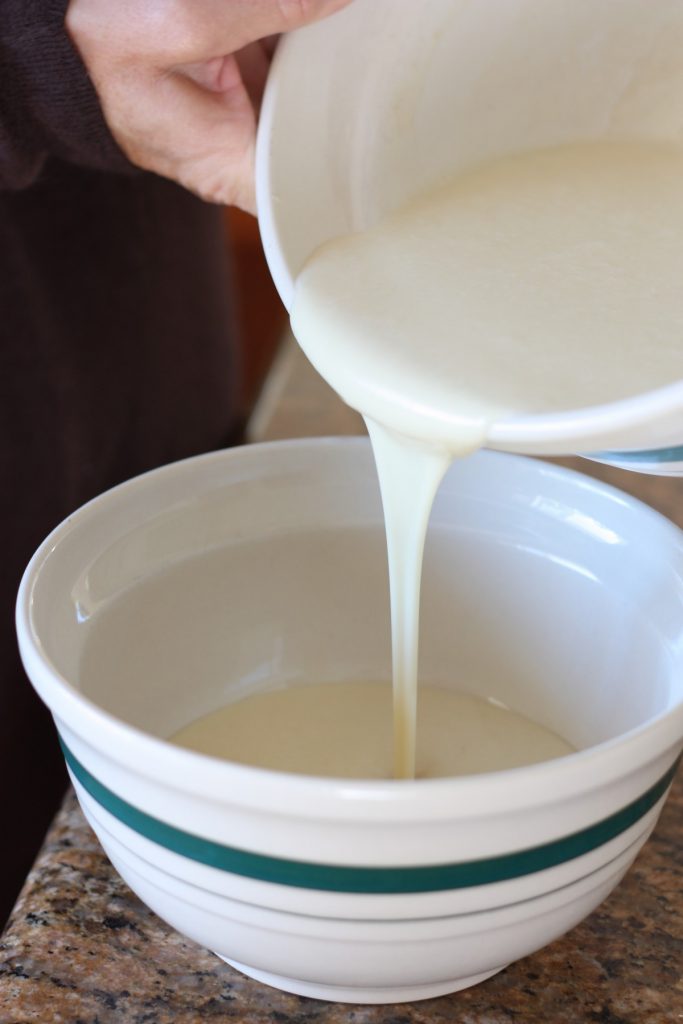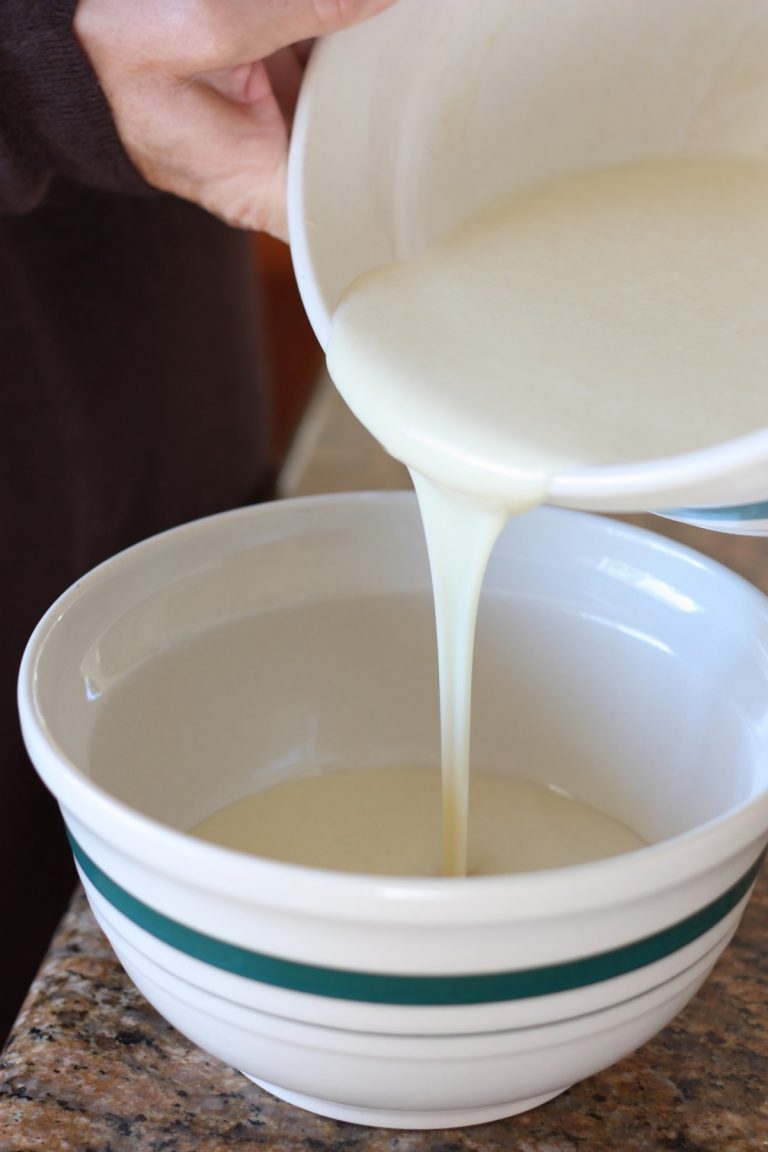 But what if you don't have any starter and you're dying to make some Amish Friendship Bread? Here's the recipe for making your own starter so you can not only bake for yourself but get some AFB love going in your community.
What happens on Day 10
Follow the 10-day instructions for caring for your starter. On Day 10 you'll divvy up your starter by measuring out 1 cup for every gallon-sized Ziploc bag and reserving 1 cup for you to bake with. You might end up with 4 to 6 Ziploc bags, depending on how active your starter is. You'll then pass those bags to friends, neighbors and co-workers in your community and bake two loaves with your 1 cup.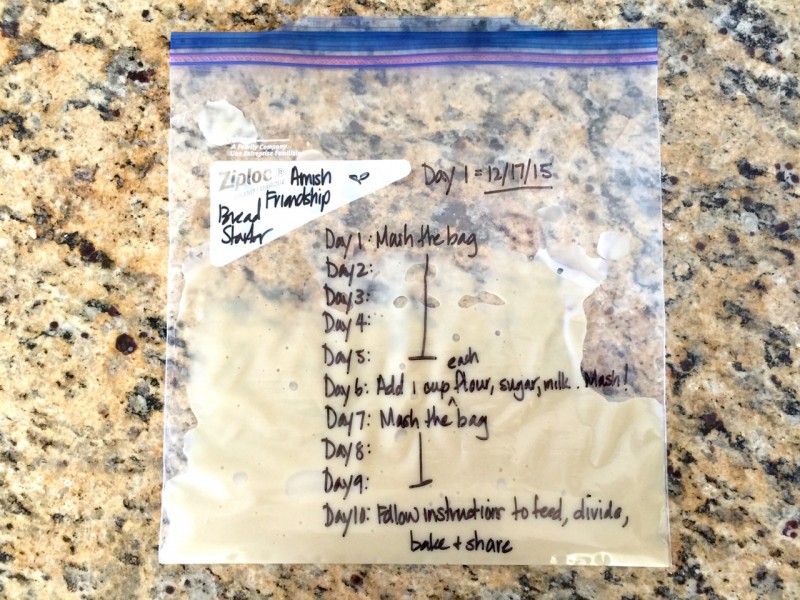 If you only want to make Amish Friendship Bread once, you're done. But if you want to be able to bake it whenever you'd like, save an extra bag for yourself and either toss it in the freezer until ready to use or start the process all over again, treating Day 10 as Day 1. The starter tastes better over time, so rather than making it fresh whenever you want some Amish Friendship, consider keeping a bag on hand.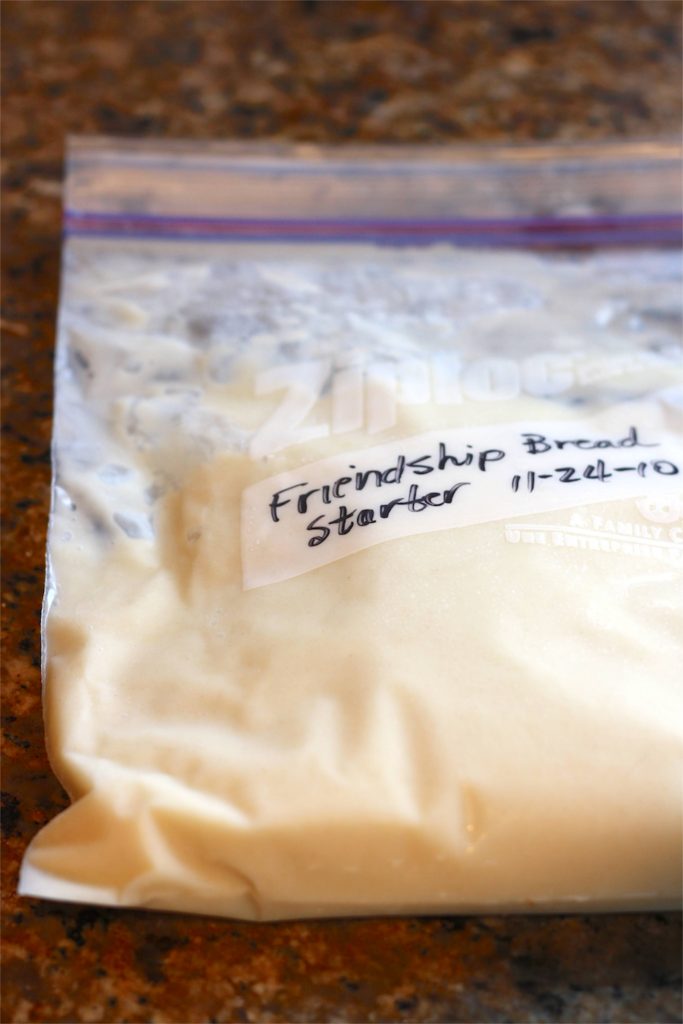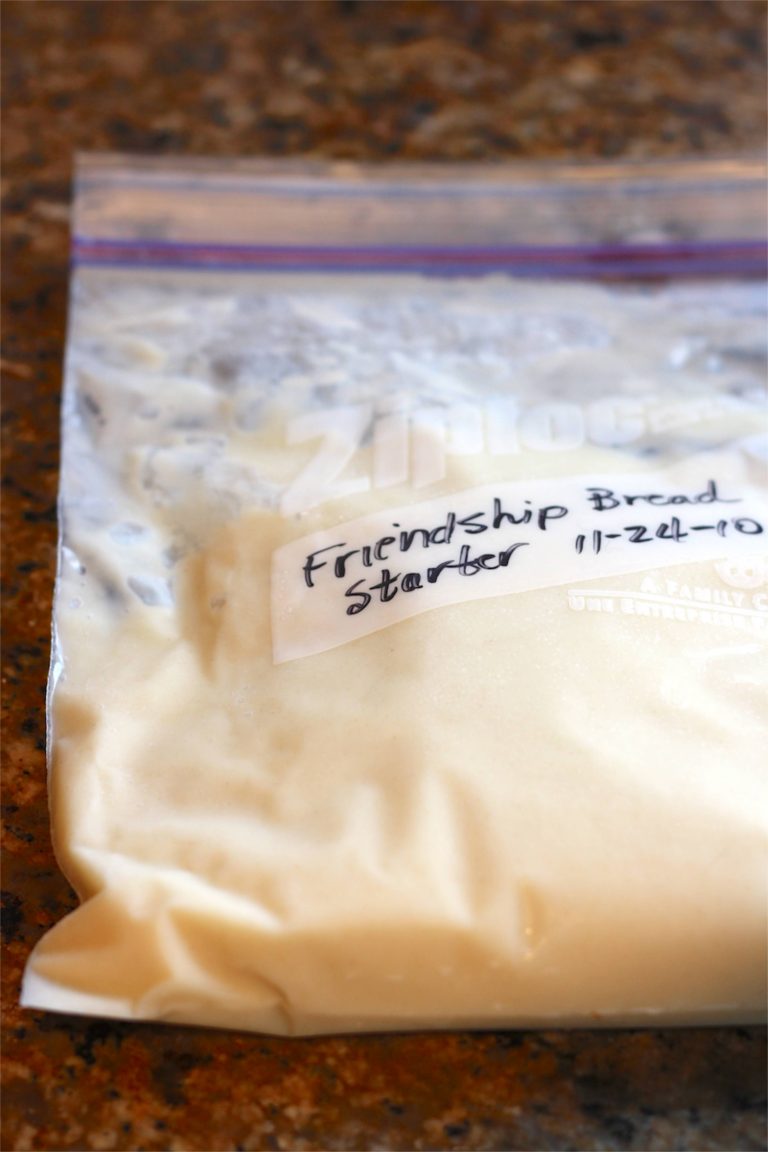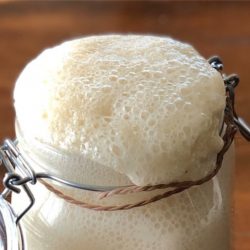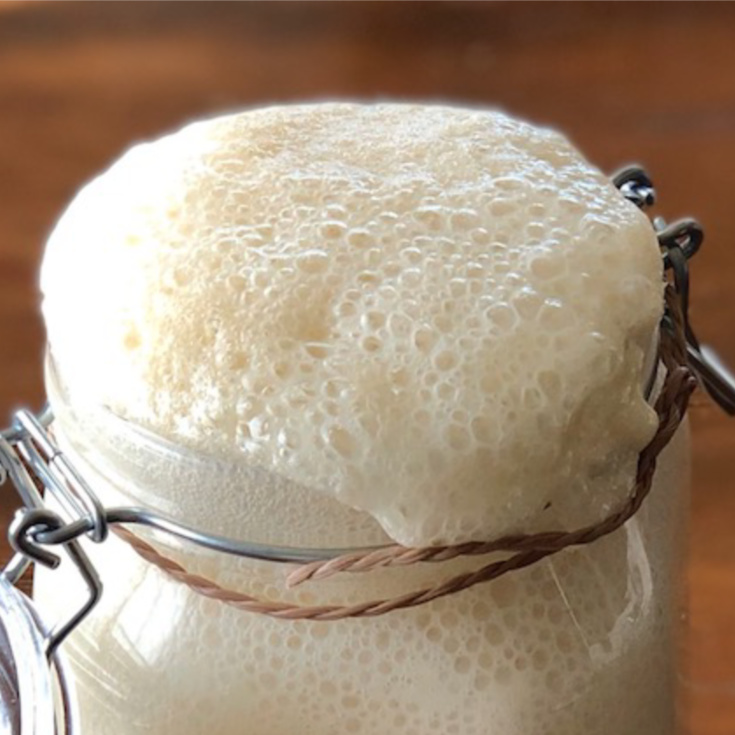 Amish Friendship Bread Starter
Instructions
In a small bowl, dissolve yeast in water. Let stand 10 minutes.

In a 2-quart glass, plastic or ceramic container, combine 1 cup flour and 1 cup sugar. Mix thoroughly with a whisk or fork.

Slowly stir in 1 cup milk and dissolved yeast mixture.

Cover loosely and let stand at room temperature until bubbly. Consider this Day 1 of the 10-day cycle. For the next 10 days, handle starter according to the instructions for

Amish Friendship Bread

.
Recipe Notes
The starter should be left at room temperature. Drape loosely with dish towel or plastic wrap. Do not use metal utensils or bowls. If using a sealed Ziploc bag, be sure to let the air out if the bag gets too puffy.
Your yield may exceed 4 cups depending on the temperature of your kitchen and eagerness of your starter. If this happens, reserve one cup for baking and divide the remaining batter into Ziploc baggies of 1 cup each to freeze or share with friends.
For instructions on how to care for your Amish Friendship Bread starter for ten days, click here. We also have a bunch of FREE instruction printables so you can gift your starter in style!
Starter storage
If you're keeping an active starter on hand and baking every 10 days, consider giving your starter a happy home. Over the years I've used anything and everything you could store your starter in. Right now my favorite is the 9-cup Bormioli Rocco Fido Square Jar with Blue Lid (below). I can't even begin to tell you how much I love it (hint: a lot). It's around $10 on Amazon and leaves plenty of room for your Amish Friendship Bread starter to grow. It's dishwasher safe and actually makes your starter look GOOD.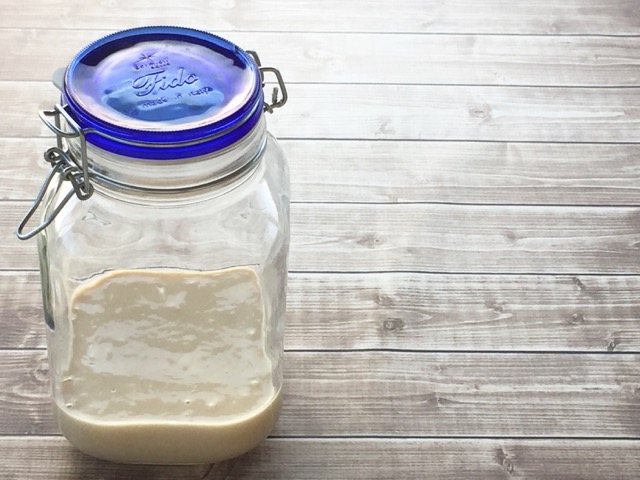 Note: your jar should never be sealed tight — I latch it so the lid stays down but there's room for air to come in and out.
On adding yeast
One of the most frequently asked questions is, "Why do I have to use commercial yeast?" Well, the answer is that you don't. You can try to get your starter going just by letting it grab the wild yeasts in the air, but unless you live in San Francisco, it doesn't always work. Commercial yeast gives your starter a kickstart, and after that it will use the wild yeasts in the air to keep itself going. In case you were wondering, Amish Friendship Bread starters are a variation to your classic sourdough starters. The flour, sugar and milk feed the starter, and that's what gives your Amish Friendship Bread starter its unique flavor.
On keeping your starter at room temperature
For those of you who are new to Amish Friendship Bread, it may seem strange and even unsanitary to keep it on the counter, especially since the starter contains milk. But the starter is quick to break down the flour, milk and sugar and it's a fermentation process that seems to keep itself healthy.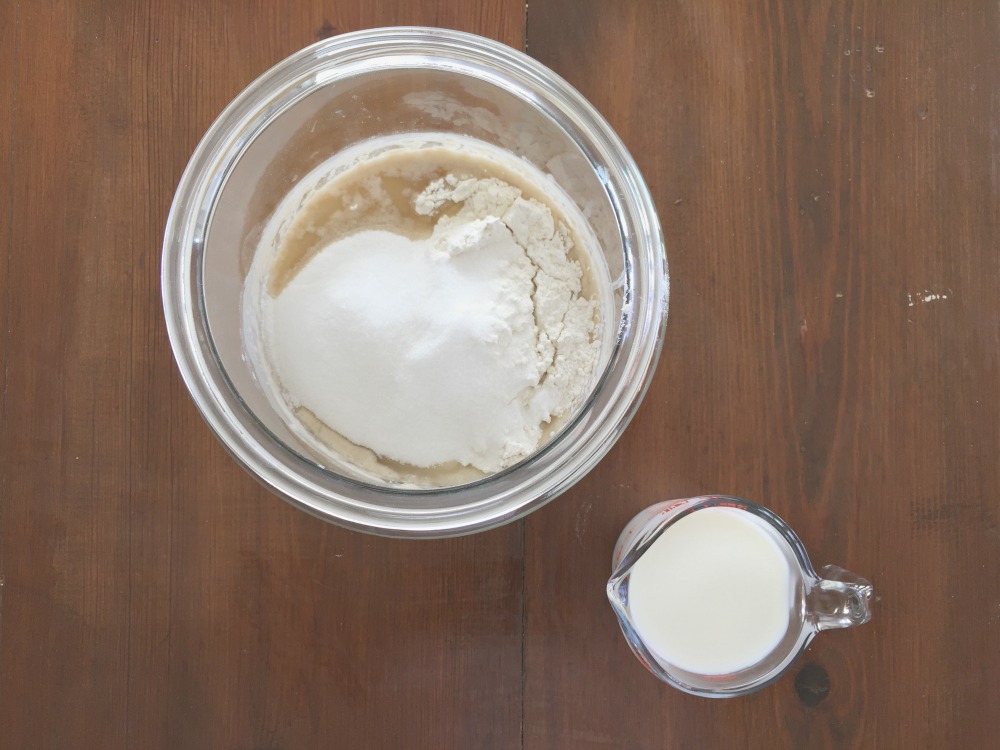 How your starter may look
A healthy and active starter is bubbly at least once during the 10-day cycle, especially 12-24 hours after being fed. Other days it may be "quiet" or flat. If your starter goes bad or spoils, you'll know–it may discolor or smell funky. Granted, I'm not one of those people who thinks a starter smells great, but a simple sniff, bubble and color check will reveal the state of your starter.
Here's a quick starter check-up, and be sure to check out our tutorials as well:
Smell. Should be yeasty and beer-like. If it smells sharp and hasn't been fed in the past 4-6 days, give it a feed and then give another sniff in 24-48 hours.
Bubbles. After a feeding, it should be active and bubbly within 24 hours. This is especially true for brand new starters on Day 1 and Day 6 feedings (which means you'll see activity fairly soon). On other days it may be "quiet" or flat like pancake batter, but a quick stir should reveal a few bubbles. It's important to squeeze the bag or give your starter a stir on a daily basis, just to make sure all the ingredients have a chance to get metabolized.
Color. Creamy, off-white.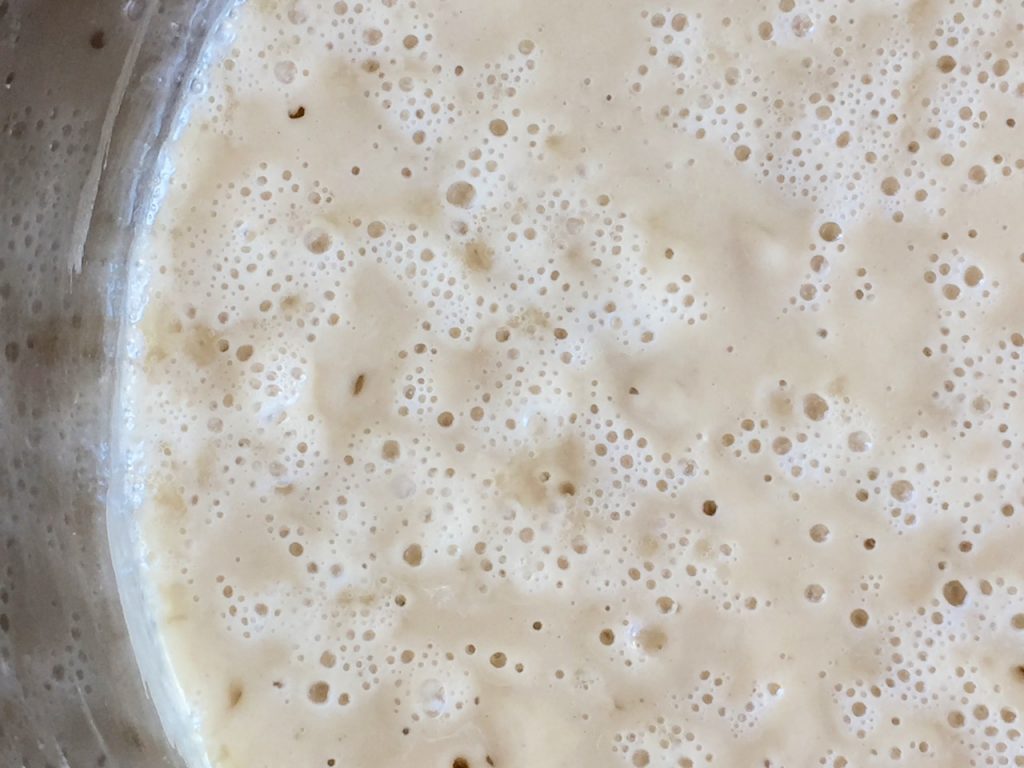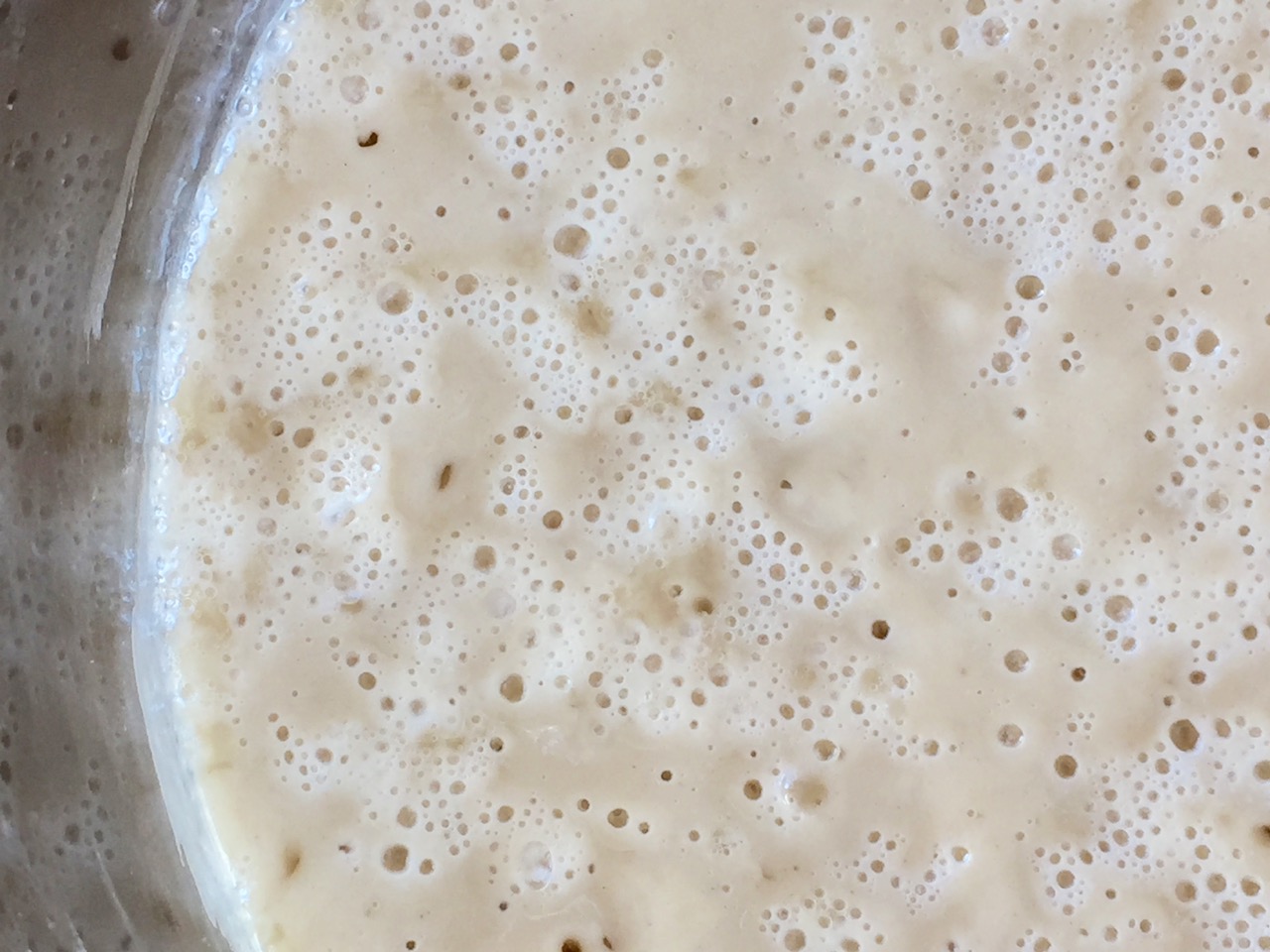 Here's a picture of an Amish Friendship Bread starter on the morning of Day 7. The bubbles had been going all night after its Day 6 feeding, and have formed a little crust. Don't panic, just stir it back in and go on with your day.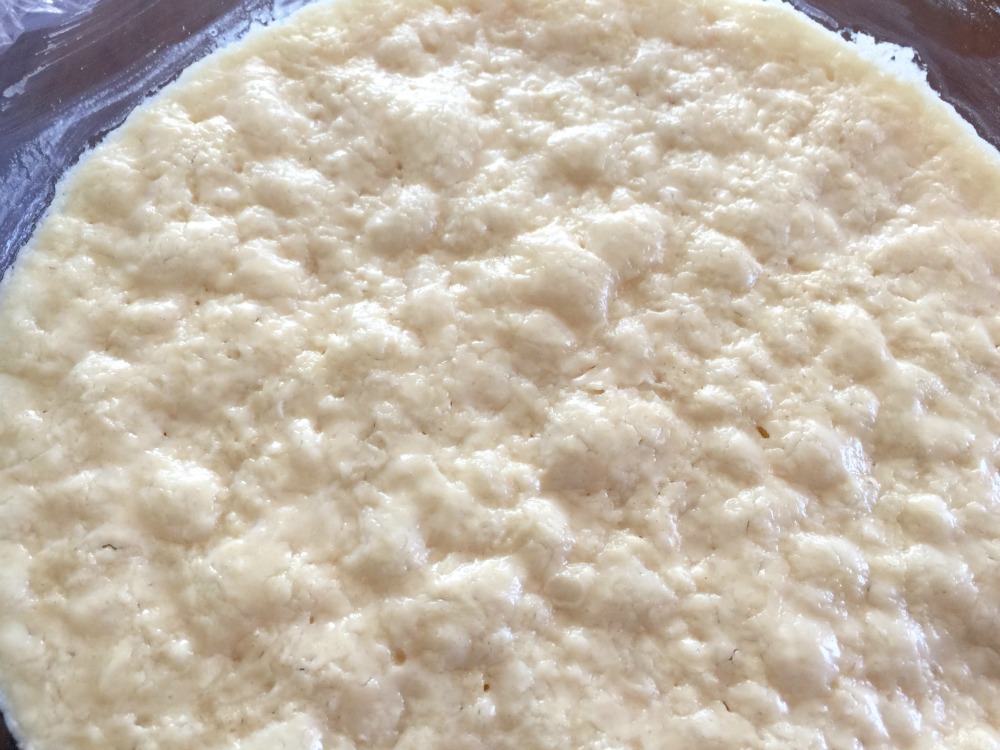 Have more questions? Check out our FAQs or read on below before leaving a comment. Most of your questions are most likely answered in one of the two places. We also have great tutorials to help you troubleshoot any starter issues you may have.
Want to know what your starter's doing when you're not looking?