I love recipes that are big on flavor and texture, and this cake is no exception. This Apple Flax Amish Friendship Bread Cake recipe will surprise you with the perfect blend of cinnamon and apple, AND it uses applesauce and flax meal, along with less oil.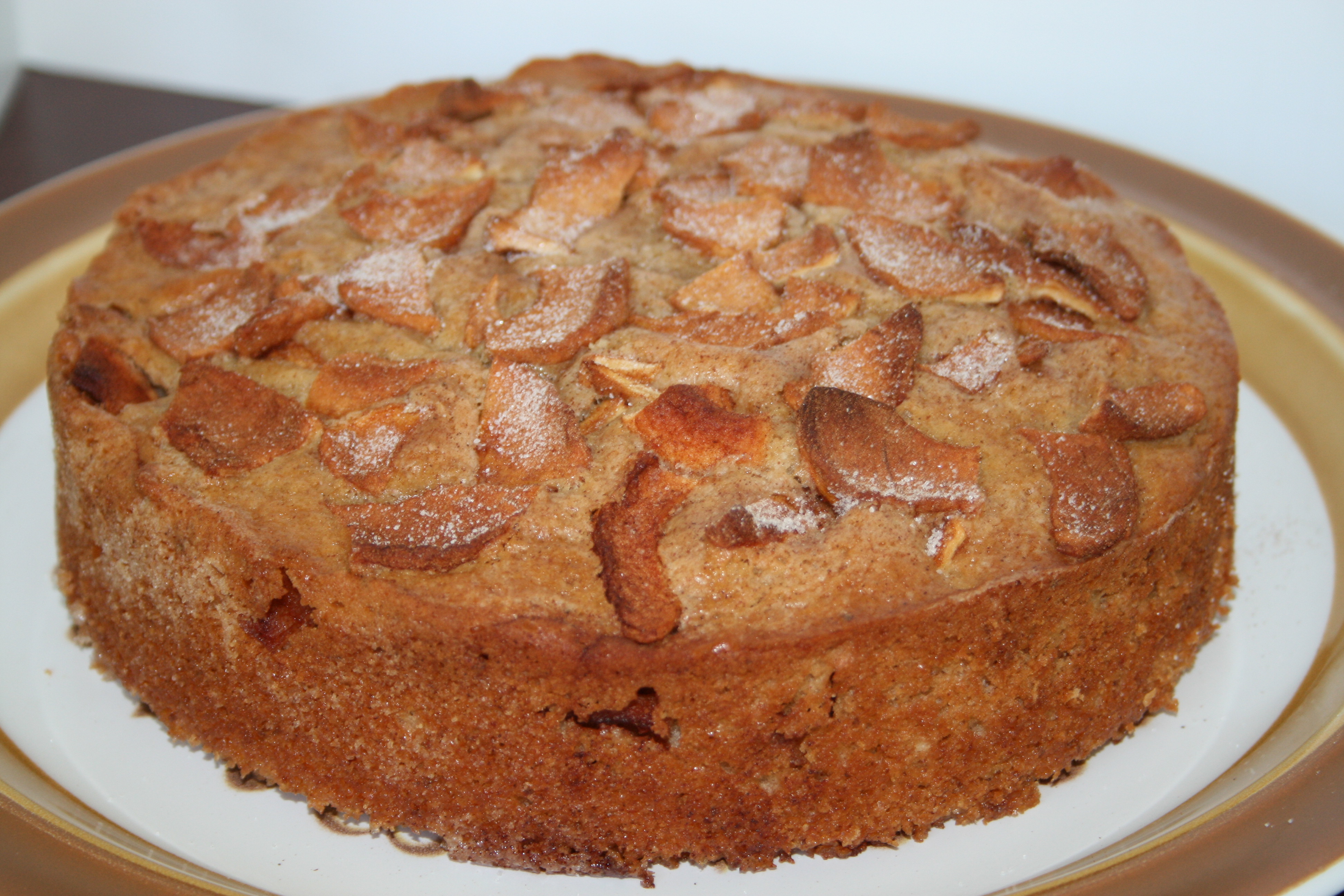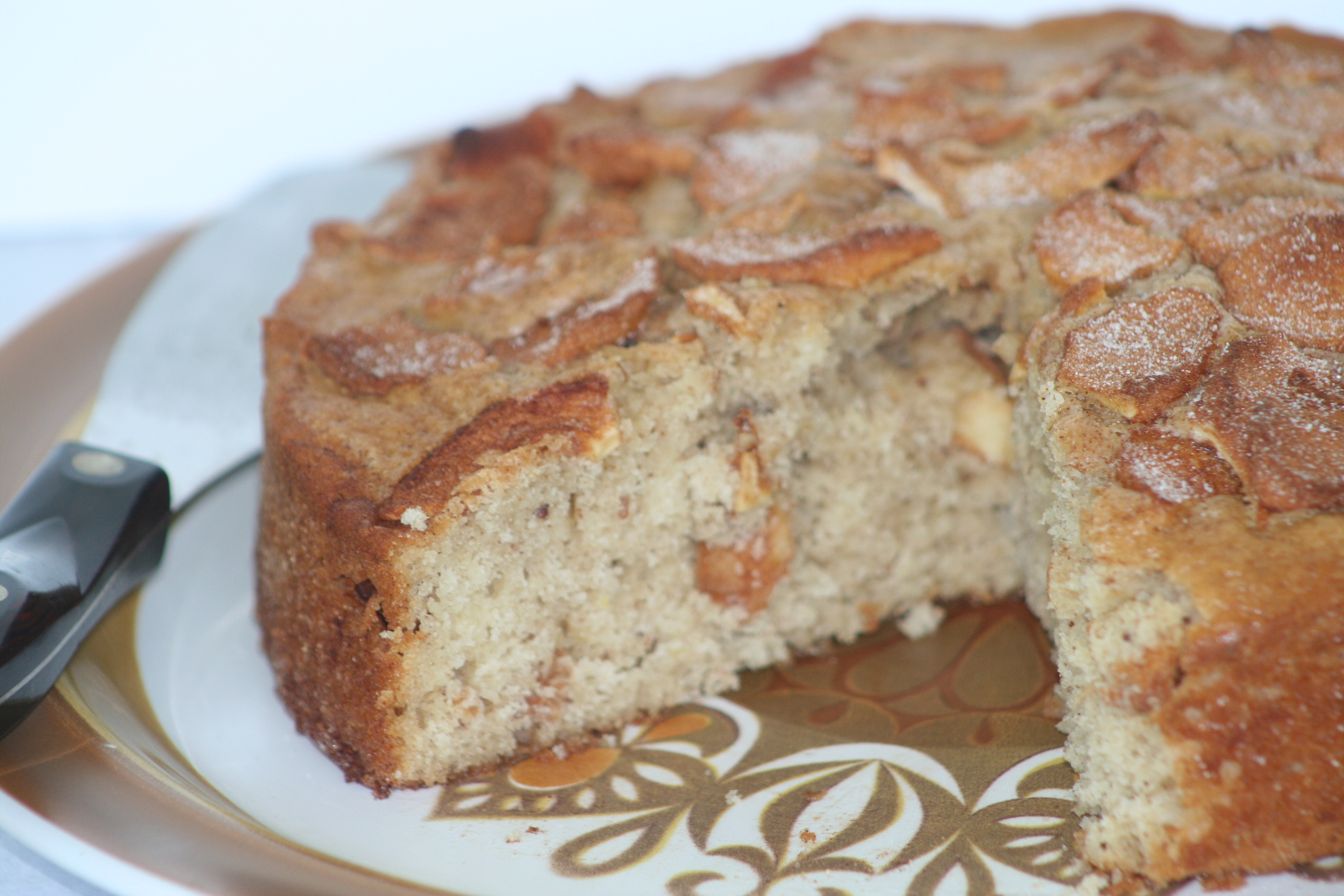 Fun fact: flax meal is a good egg substitute. The box substitution is 1 egg for 1 tablespoon flax meal plus 3 tablespoons water. If you're using fresh apples, cut back on the water used with the flax meal substitution. This recipe made two 8″ cakes.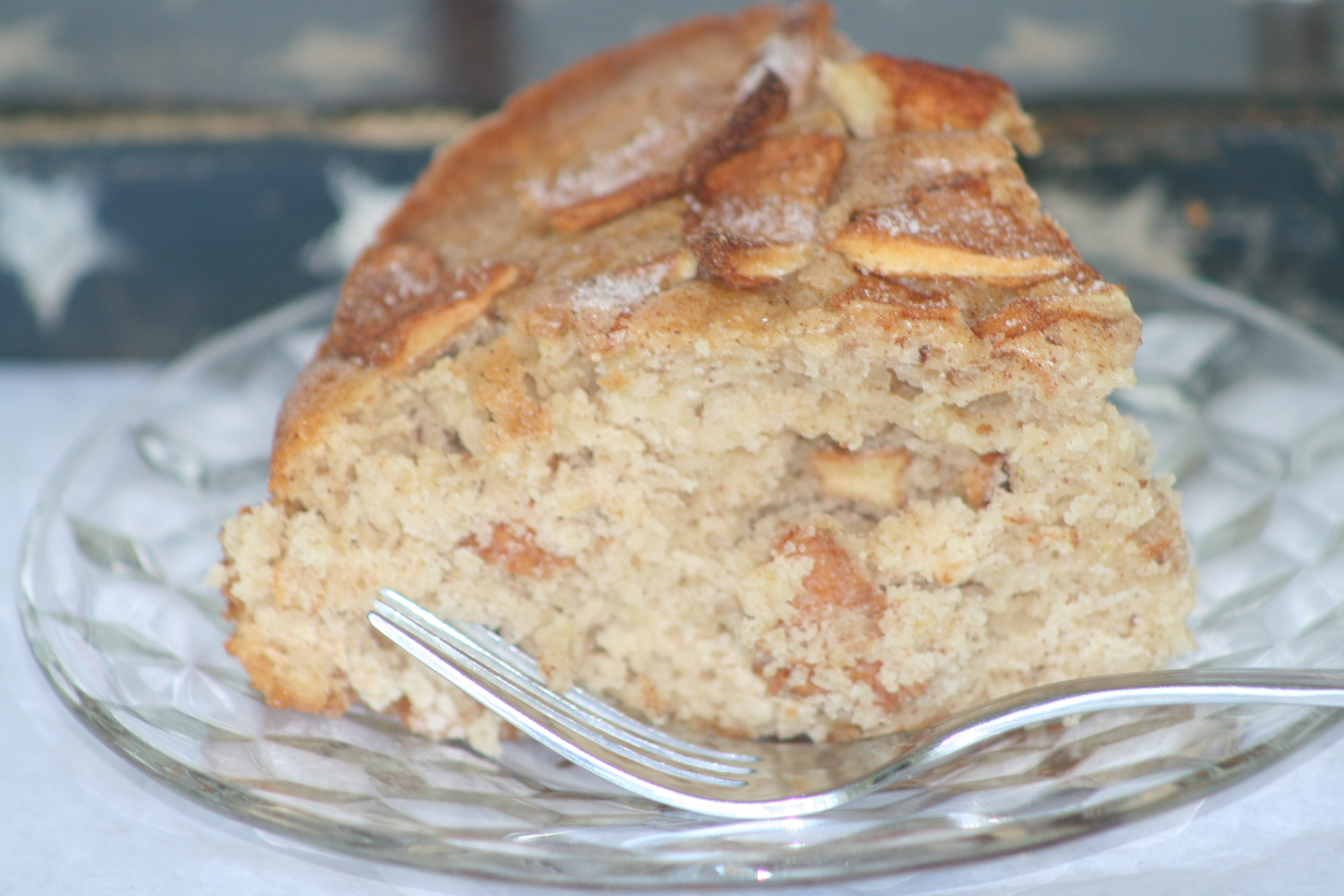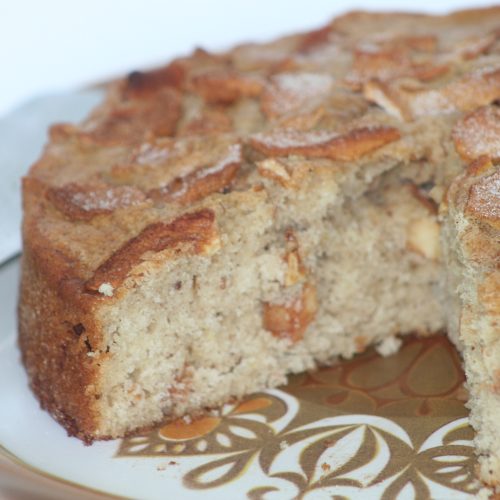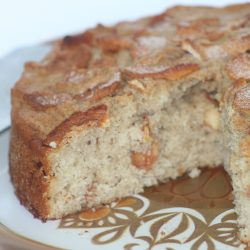 Apple Flax Amish Friendship Bread
This Apple Flax Amish Friendship Bread recipe has a cinnamon apple flavor and a healthy boost.
Instructions
Preheat oven to 325° F (165° C).

In a large mixing bowl, add ingredients as listed except the last three (apples, sugar, cinnamon).

In a small bowl, mix together the last 3 (apples, sugar, cinnamon).

Fold in half the apple mixture in to the batter and give it a gentle stir.

Grease the pans.

Dust the greased pans with some of the cinnamon-sugar from the apple mixture.

Pour the batter evenly into the cake pans.

Arrange rest of the apples on top of the cake batter and sprinkle with the remaining sugar-cinnamon mixture.

Bake for 45 minutes or until the bread loosens evenly from the sides and a toothpick inserted in the center of the bread comes out clean.

ENJOY!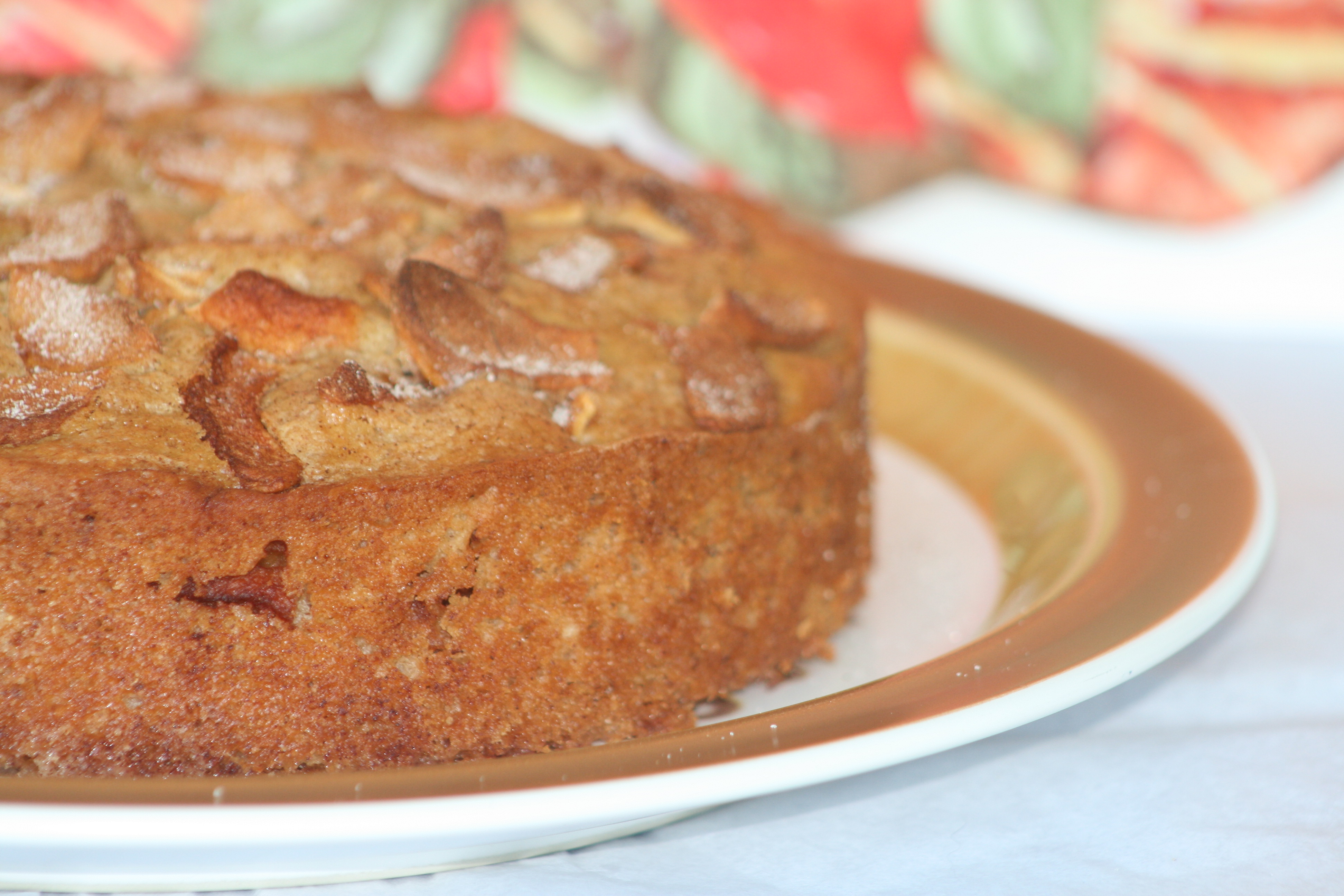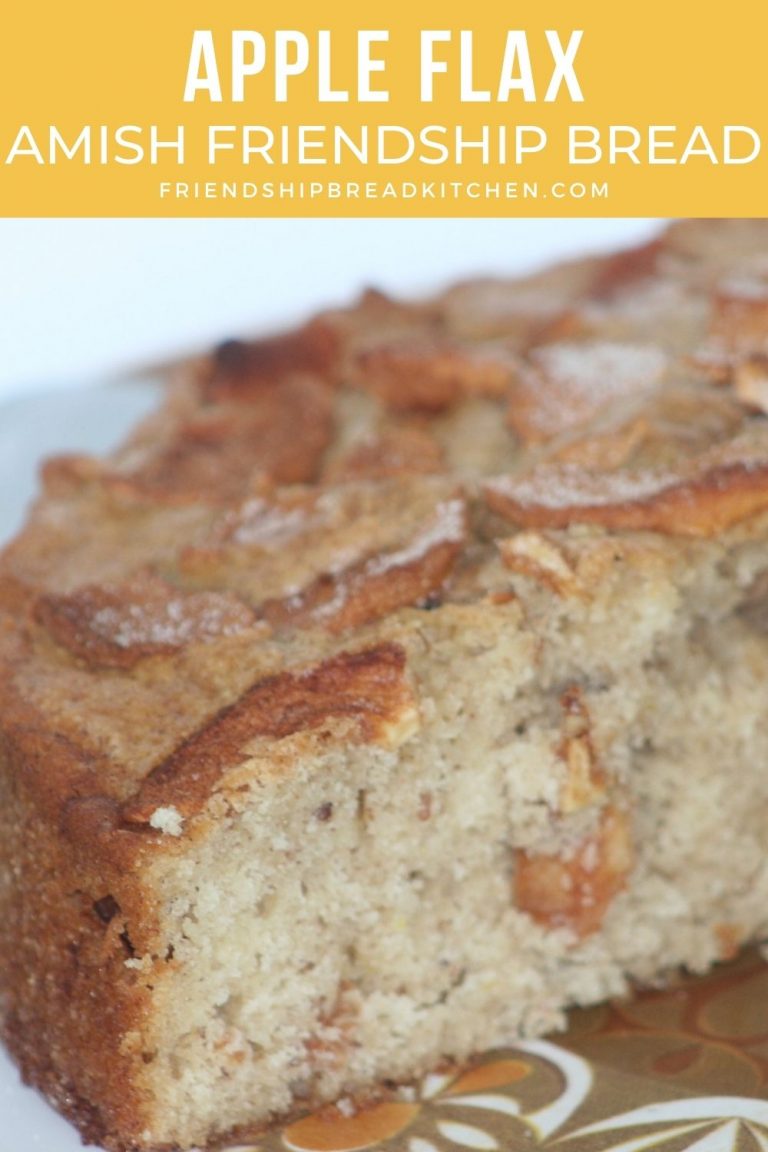 >> Have you tried this? Share your best pic with us or leave a comment below and let us know how it worked for you!