This is one of those recipes you just kind of stumble upon … I had a couple bags of starter and a bag of fresh cranberries that needed to be used up. I wasn't in the mood for a cranberry bread or muffin. I wanted something, well, different.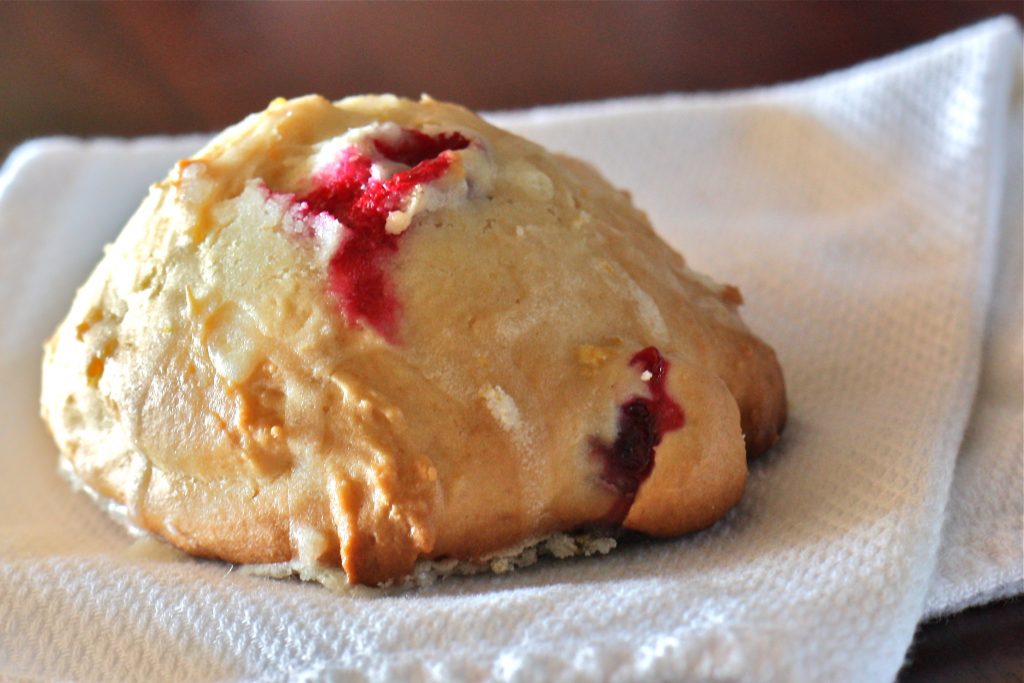 This Cranberry Amish Friendship Bread Drop Scones recipe is easy and the result is a hearty scone that's both filling and delicious. Think "scone meets drop biscuit" rather than the more traditional definition of drop scones, which are similar to Scotch leavened pancakes.
I normally cut butter into small chunks and work into the flour by hand but this time I grated it because I was still on the gotta do it different mode (but you can totally do this with just chopping up your cold butter, LOL).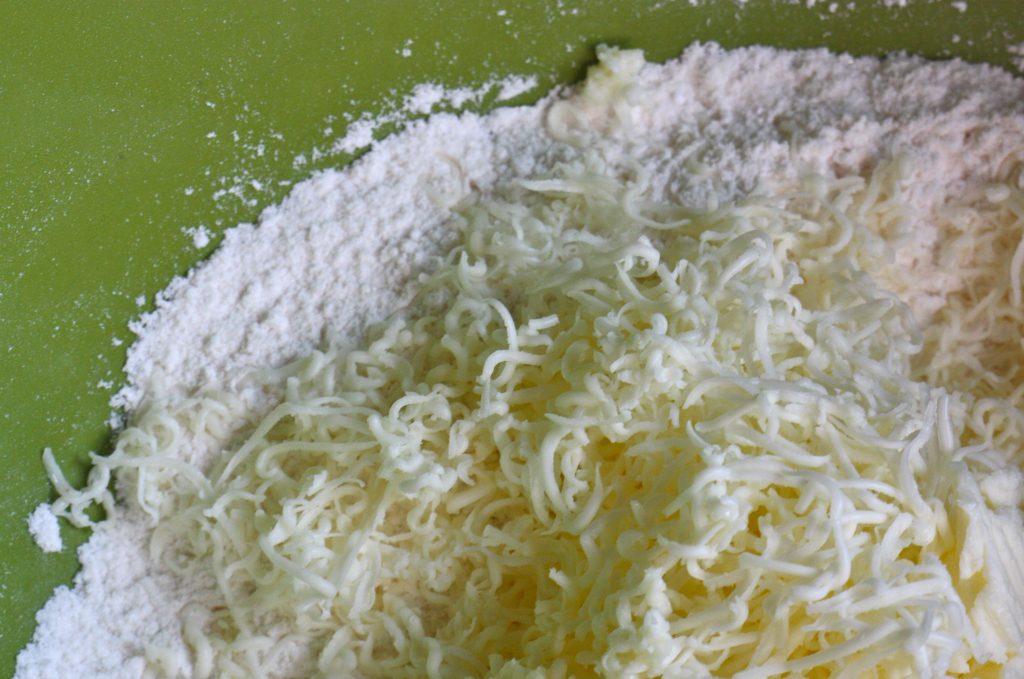 Everything came together nicely and the last thing to do was to gently fold in the fresh cranberries.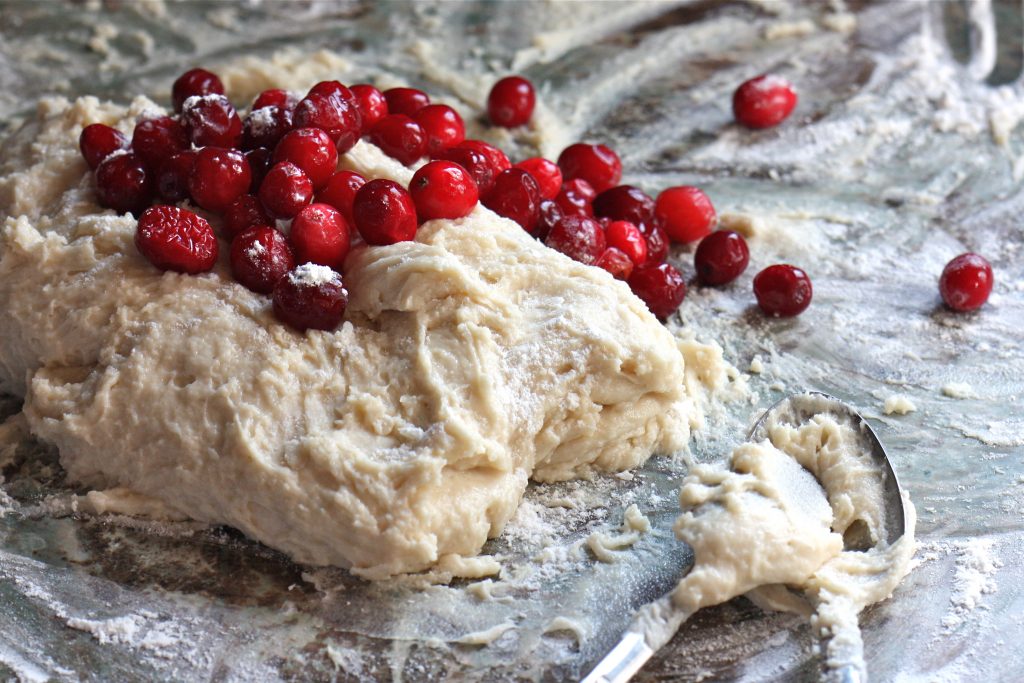 Drop generous spoonfuls of the scone mixture on a prepared baking sheet and slide into a 400° F preheated oven. Bake for 25-30 minutes, until golden and brown around the tops and edges.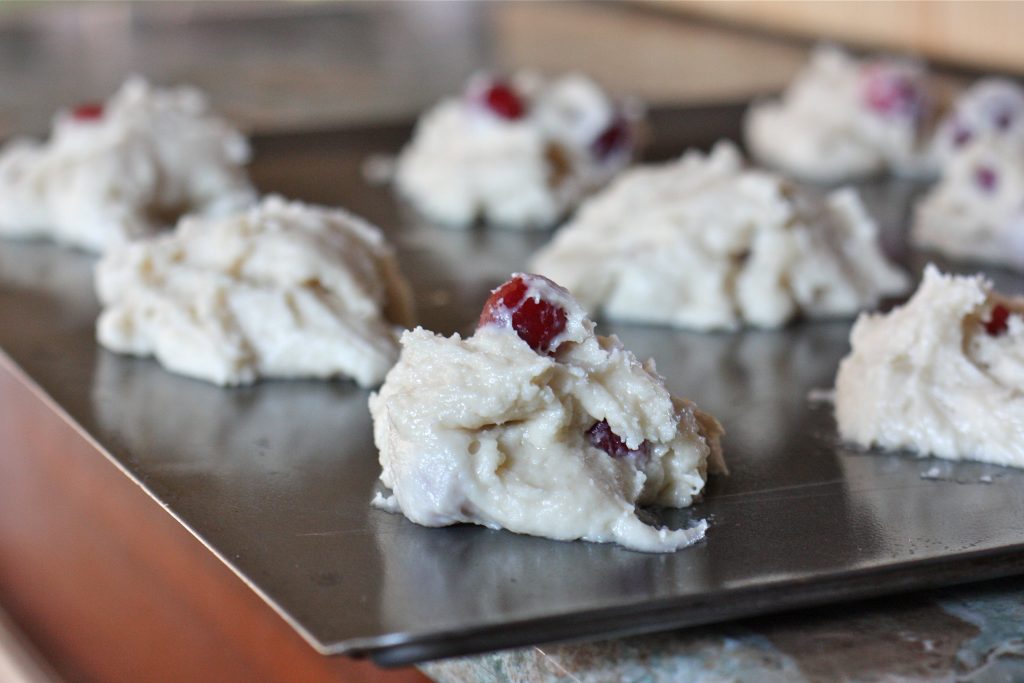 Allow to cool. I drizzled a few scones with a Lemon Drizzle with lemon zest.
AMAZING.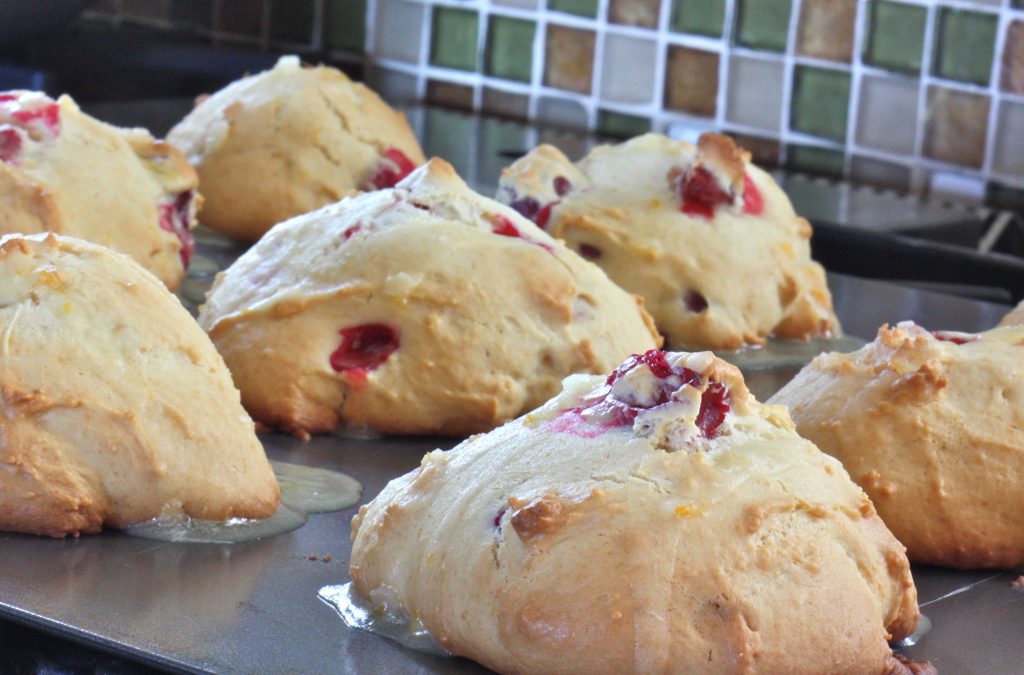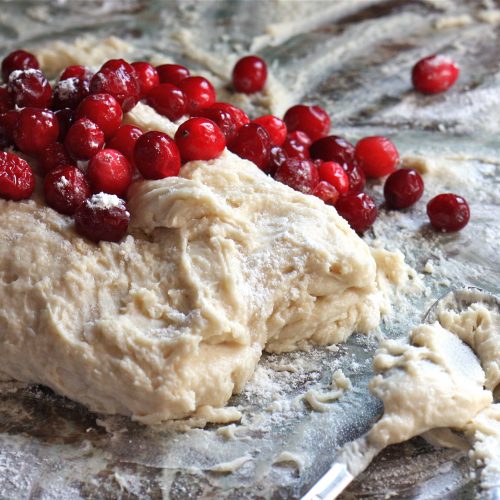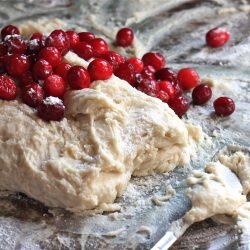 Cranberry Amish Friendship Bread Drop Scones
Light and fluffy, this Amish Friendship Bread drop scone recipe offers a burst of tart cranberry goodness with just the right amount of sweetness.
Instructions
Preheat oven to 400° F (200° C).

In a mixing bowl combine flour, sugar, baking powder, baking soda and salt.

With a pastry blender, cut in butter until mixture resembles coarse crumbs. If you don't have a pastry blender, grate the frozen butter with a box grater and incorporate with your fingers. Make a well in center of dry mixture; set aside.

In another bowl combine starter and egg. Add the wet mixture all at once to dry mixture. Using a fork, stir just until moistened. Do not overmix.

Turn out onto lightly floured surface. If the dough is too sticky add flour until it becomes easier to handle. Add cranberries and fold in carefully, using two spoons.

Drop heaping spoonfuls onto an ungreased baking sheet.

Bake for 15 to 20 minutes until golden.

Drizzle with lemon glaze when cooled.

ENJOY!
Notes
You can also use dried cranberries in place of fresh or frozen. If you don't like working the dough with your bare hands, use two spoons to help incorporate additional flour and whole cranberries. If your kitchen is hot or humid, chill the flour mixture and mixing bowls before use. Be careful not to overwork the dough.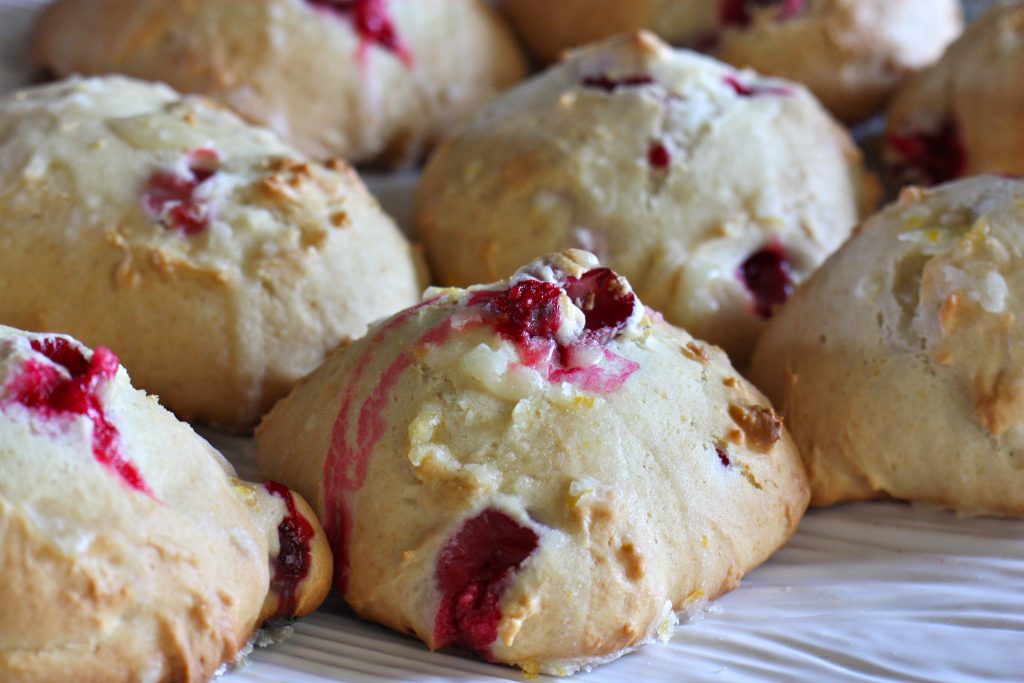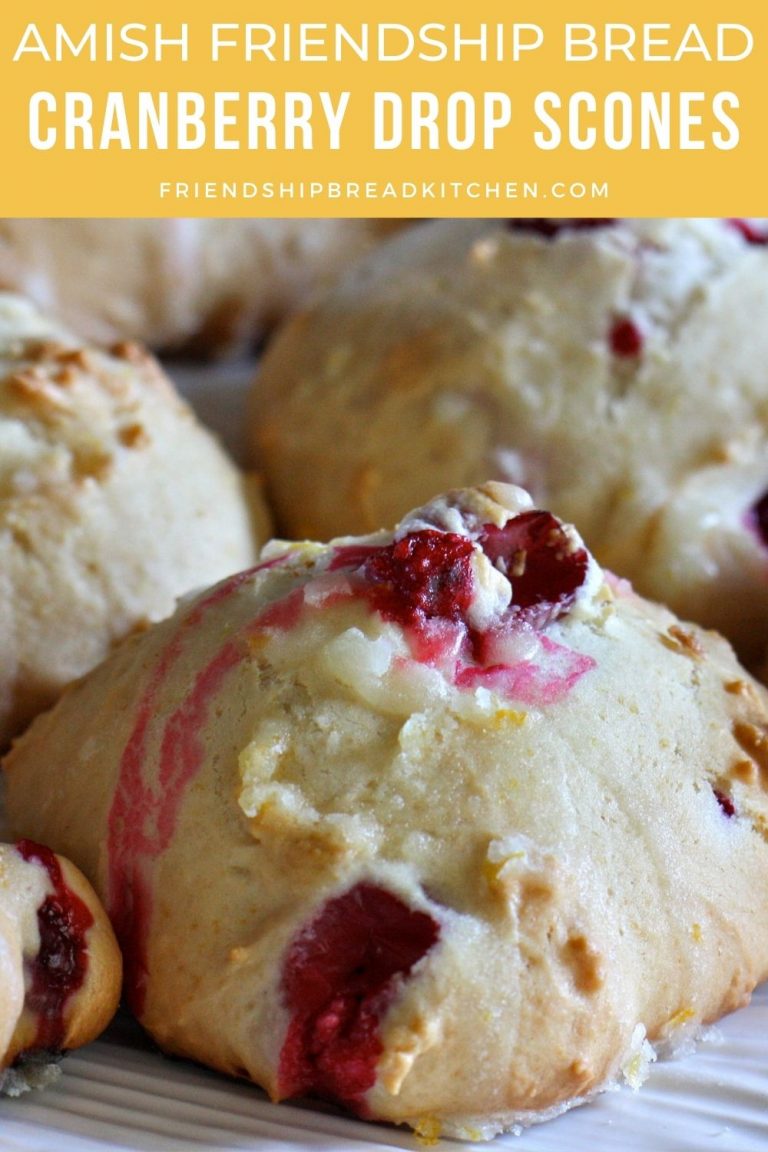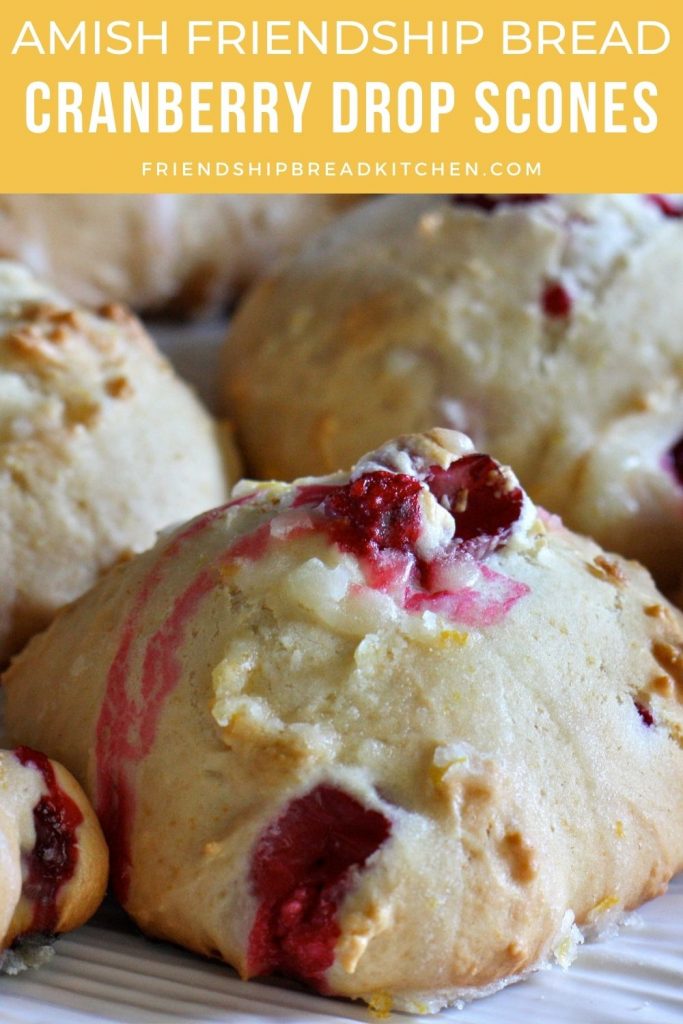 >> Have you tried this recipe? Give the recipe some stars and leave a comment below letting us know how it worked for you!