If you wake up one morning and see that your Amish Friendship Bread or sourdough starter has separated or has an oily-looking film at the top, that's called hooch. Don't panic.
Starter Hooch 101
Hooch is fermented alcohol that's released by the yeasts in your starter, and it's also a sign that your starter needs to be fed.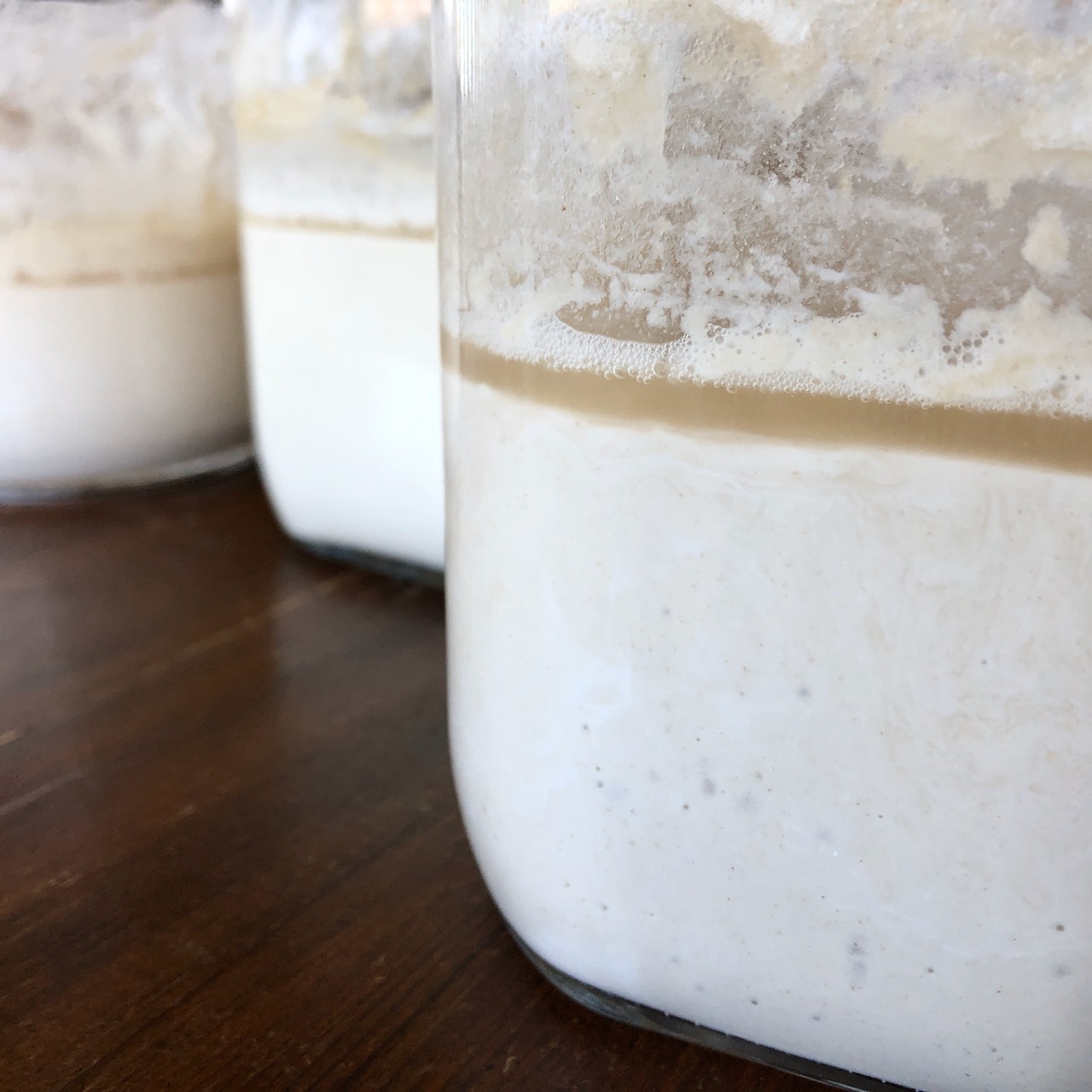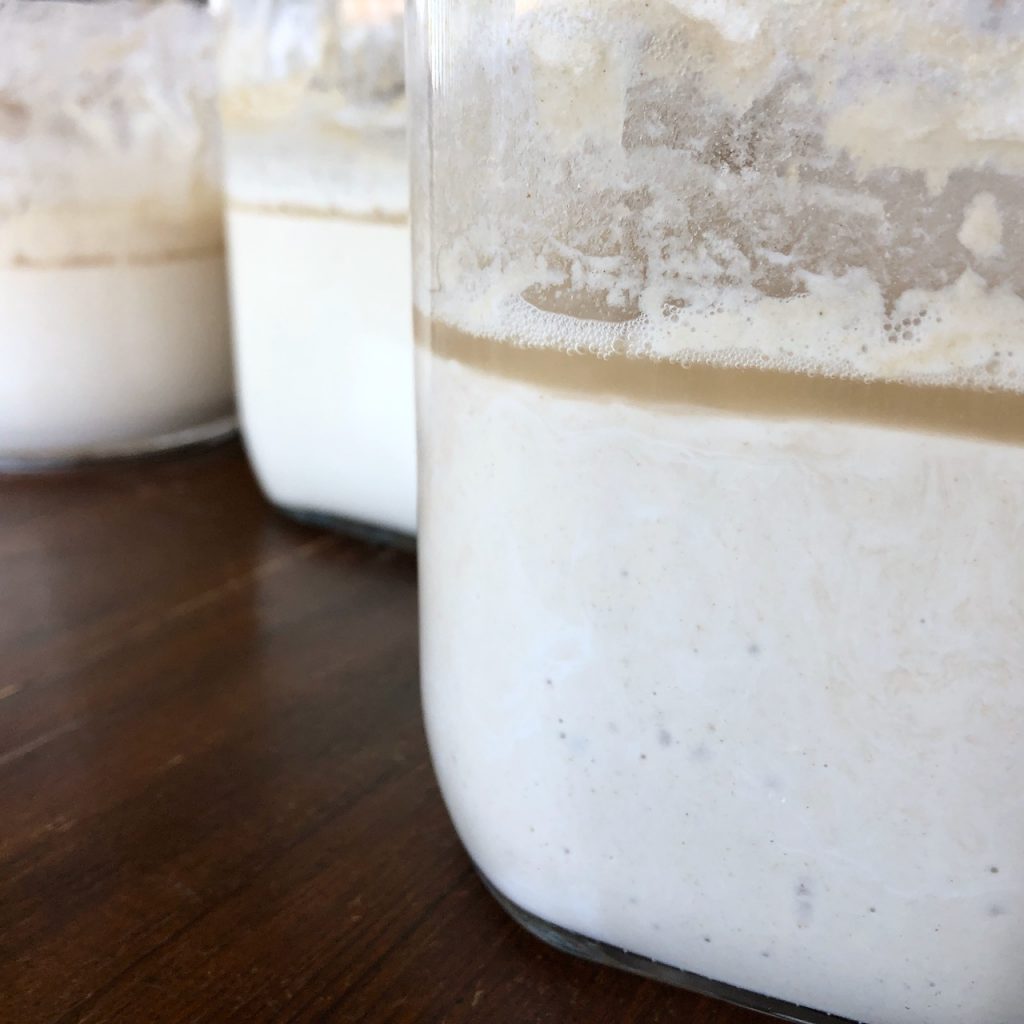 Warmer kitchens will notice that the yeasts in their starters eat much faster than starters in cooler kitchens, which means you may need to adjust your feeding schedule to accommodate your hungrier starters.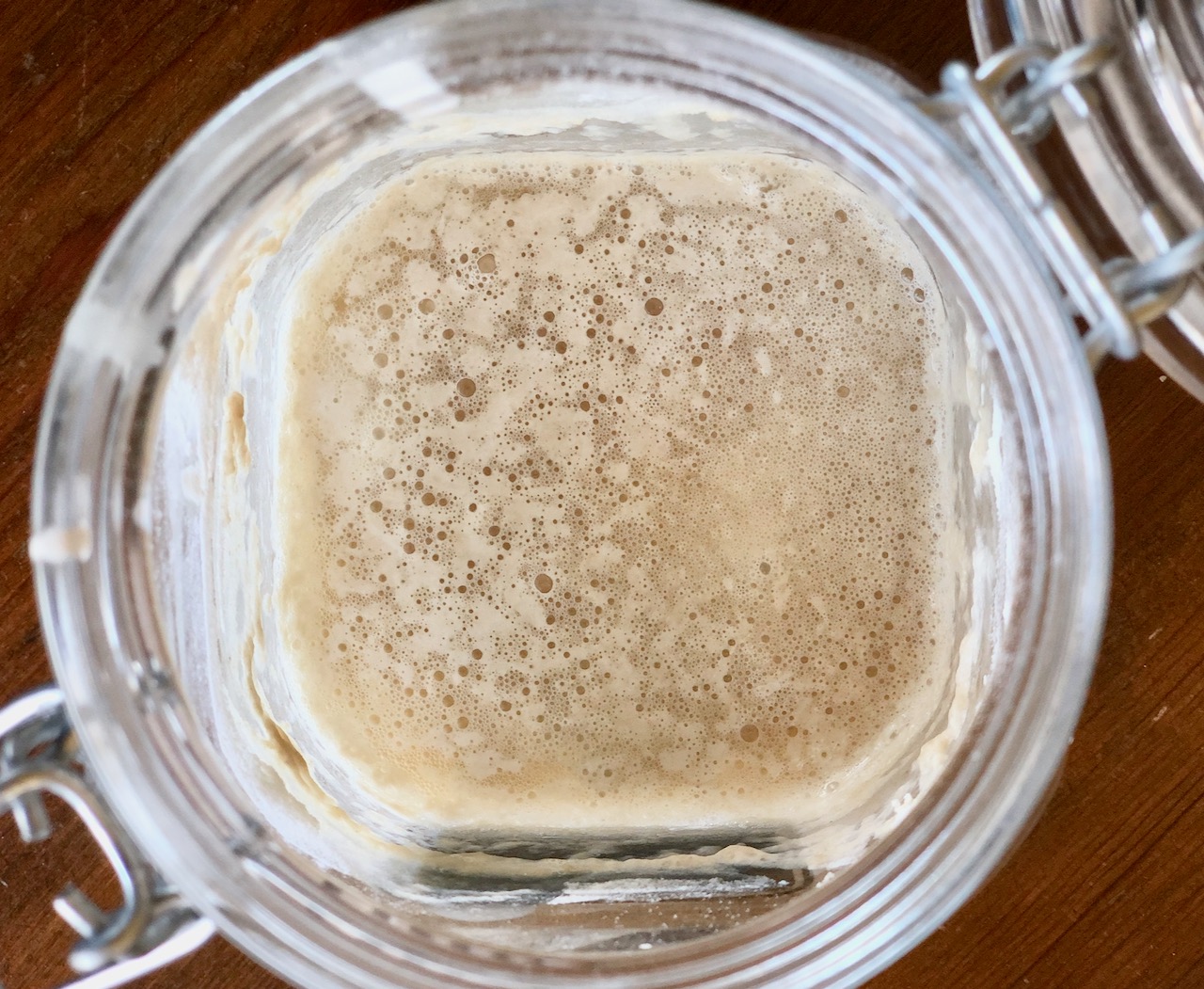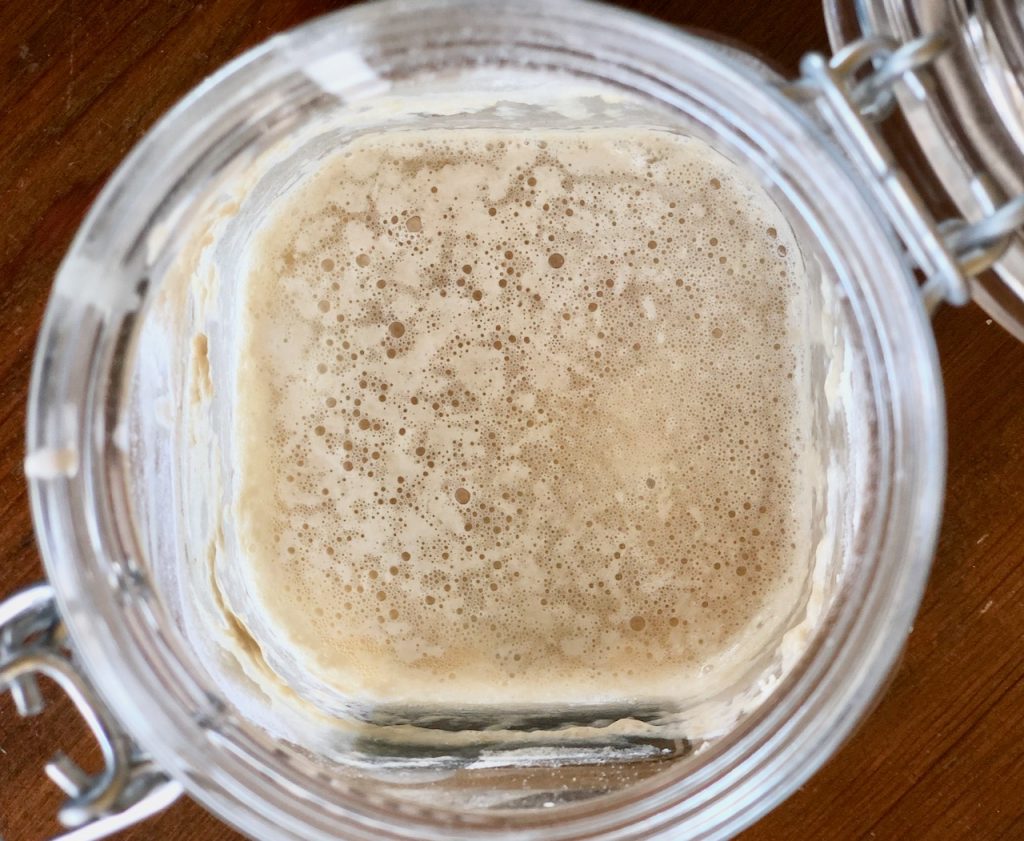 A few notes:
The presence of hooch does not mean your starter is spoiled. It does, however, mean your starter needs to be fed–the sooner, the better.
You can pour off the hooch or mix it back in.
If your starter is getting hooch on a regular basis, you need to adjust your feeding schedule. This may be especially true for warmer months.
Hooch can range in color from light to dark, almost black. If your starter is SUPER dark, it means you probably haven't been keeping up with your starer. This might be a good time to freeze it (after you feed it) so you can free yourself up from regular maintenance of your starter.
Is your starter spoiled?
If you suspect your starter may be spoiled, the rule in the kitchen is, When in doubt, throw it out. But a hearty starter, even with hooch, can stave off the bad stuff as long as it's being properly fed. The presence of pink- or orange-tinged mold is a sign that your starter needs to be tossed.
Here's the tutorial on how to fix your starter if your starter is separating and you're noticing an accumulation of hooch.