Picture this: you wake up one morning and go to check your Amish Friendship Bread starter. And you see … THIS:
Okay, maybe that doesn't look so bad. Let's try another angle.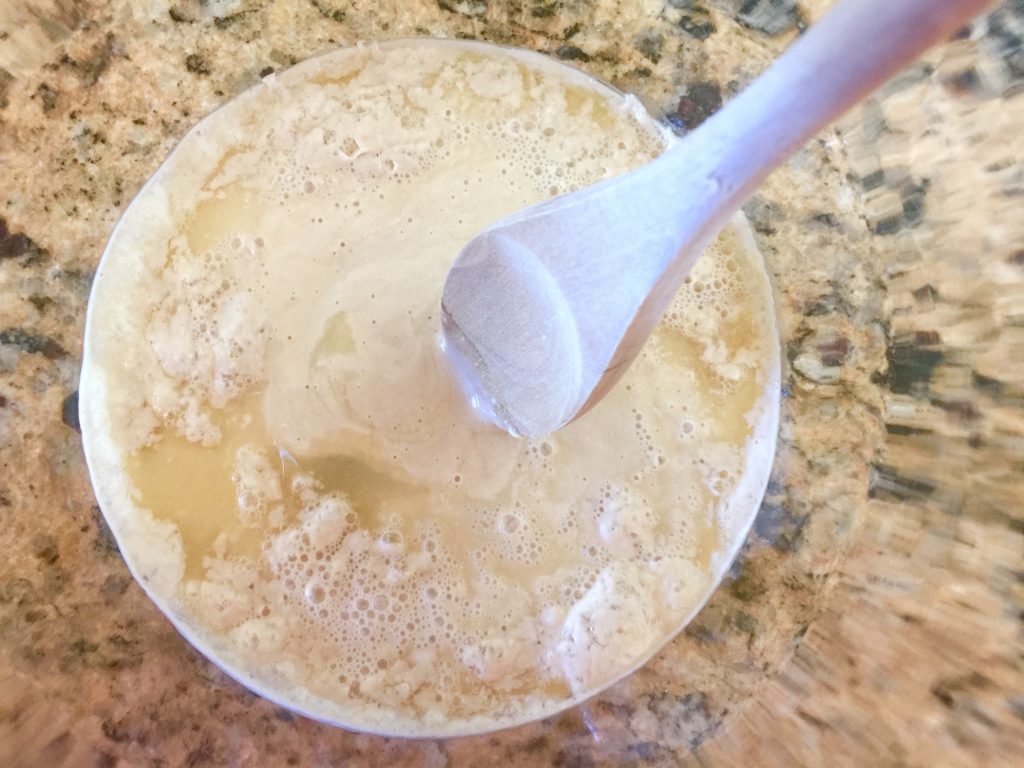 Ew, right? Have no fear, it only means that your starter has separated, and it's your job to bring it back together.
What IS that?!
Looking at a separated starter for the first time, your brain may cease to function. It just doesn't look right, does it? You're convinced something is wrong and might even be tempted to pour it all down the drain. Don't do this, unless you want to see all your hard work disappear!
The problem is simple. Your starter is hungry.
In traditional sourdough terms, that funky stuff is called hooch. It's naturally-occurring alcohol that forms when your starter needs to be fed. This isn't something you'll see if you've been maintaining your starter regularly, but more when, oh, maybe you've forgotten to feed your starter for a while, or perhaps forgotten to feed it for a LONG time. You might have even forgotten you had a starter tucked back there behind the salt and pepper. Ahem.
If it's on the surface, just pour it off. If it's in the middle of your starter, you can either mix it back in or get rid of that top portion of the starter as well.
IMPORTANT: You must have at least 1 cup of starter to work with. If you have less, you may not have enough yeast in the starter to get it going again. If you have more than 1 cup of starter, stir well and then reduce your starter to 1 cup. Discard the rest.
Bringing your starter back to life
Once you've poured off any excess hooch or simply mixed it back into your starter, feed it as if it were Day 6: one cup flour, one cup sugar, one cup milk. After a few turns with your wooden spoon, your starter will get to work. Mix well and store in a warm area of your kitchen.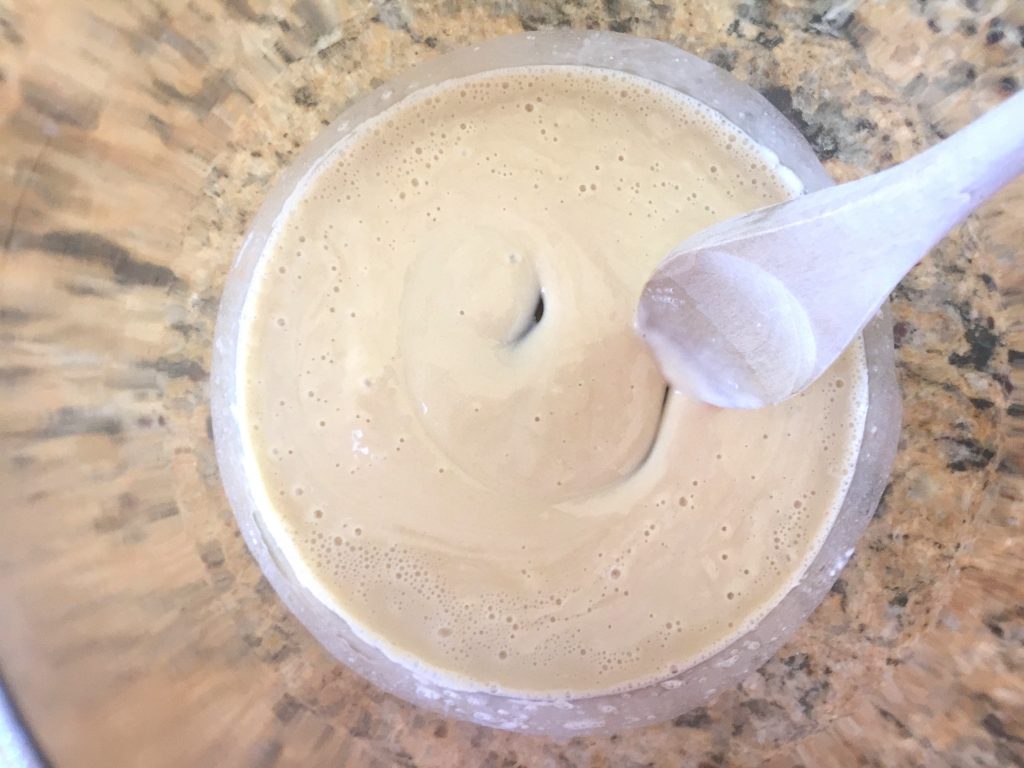 Disaster averted! Leave your starter to do its thing and remember to give it another stir later in the day. A few good stirs daily will usually do the trick, incorporating everything together so your starter will be ready for action when you are.
Note: This applies to starters that have been maintained daily and fed at the proper ratios. If you've forgotten to feed or take care of your starter, or if you are feeling nervous about the overall health of your starter, I recommend discarding it and making a new starter from scratch.