This post contains affiliate links. If you click through and make a purchase, the Friendship Bread Kitchen may earn a small commission at no additional cost to you. Thank you for your support!
If you love baking Amish Friendship Bread every now and then, but don't want to maintain a starter on your countertop, there's an easy solution: freeze your starter!
Follow these steps and you'll have starter on hand, ready to use when YOU want to bake:
Prior to freezing, your starter needs to be thriving and active, which means it should have been fed in the past 24 hours. Prior to that, your starter should have had plenty of bubbles. Important: Freezing old starter or starter that looks flat means you'll have the same blah starter when you defrost it later. You don't want that.
Use a one-gallon Ziploc freezer bag for every one cup of starter you'll be freezing. Be sure to write AMISH FRIENDSHIP BREAD STARTER on the front in permanent marker, and put the day's date.
Mix the starter well, then add one cup to each bag (I add a little extra, because I know I won't be able to squeeze all of it out of the bag later).
Remove the air from the bag, seal well, then roll or fold each bag up for easy storage.
Pop into your freezer. That's it!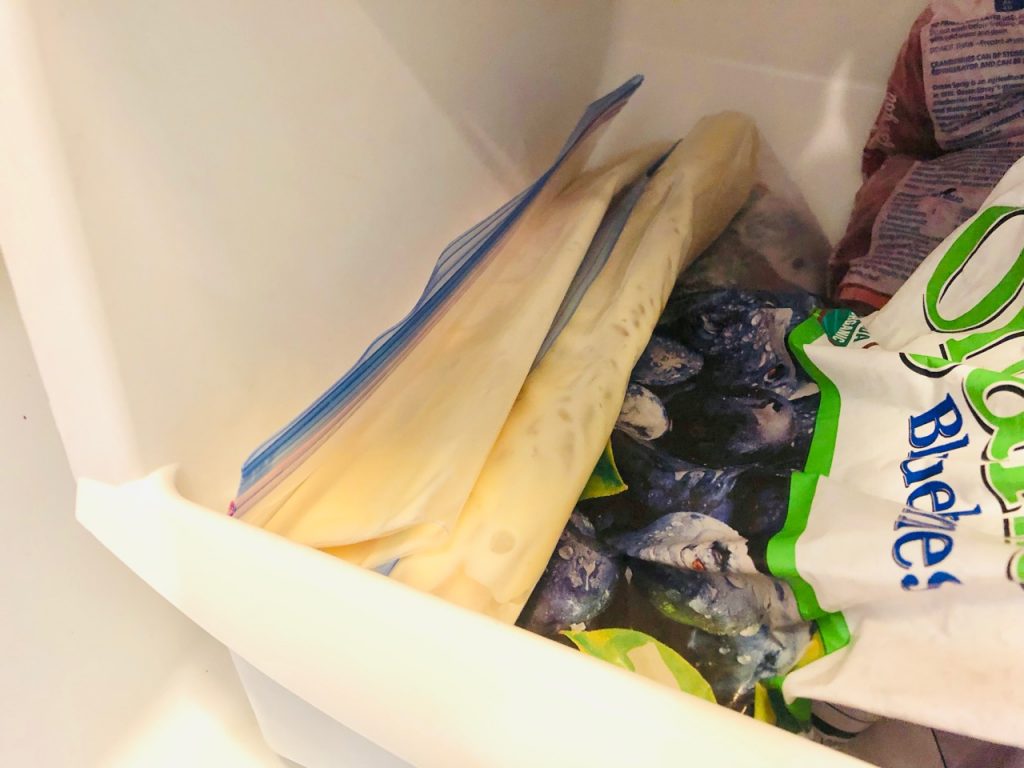 Some other tips:
The starter won't freeze like ice–it'll be more like the consistency of a slushy.
You don't need to take it out and mash the bag. Just leave it until you're ready to use it.
If you want to save a lot of starter, I still recommend freezing in one-cup portions. It makes it easier to gift, too, if someone calls to ask for some starter. You don't want to have to thaw an entire batch just to get a cup out.
Don't refreeze thawed starter. Use it, maintain it (start the 10-day cycle again) or discard.
How long can you save your starter in the freezer? Good question. Keeping in mind that I don't run a food lab here, I recommend freezing your starter for up to 9 months. It makes sense that your starter would degrade over time, so that's my conservative recommendation. Other factors include the quality of your bag (freezer quality vs something thinner), no damage to the bag (rips or tears), and a properly temperature-controlled freezer (max 0°F). That being said, I've revived frozen starter that was three years old and it came right back to life!
When you're ready to bake, or the day before (my preference), just follow the directions to revive your starter.