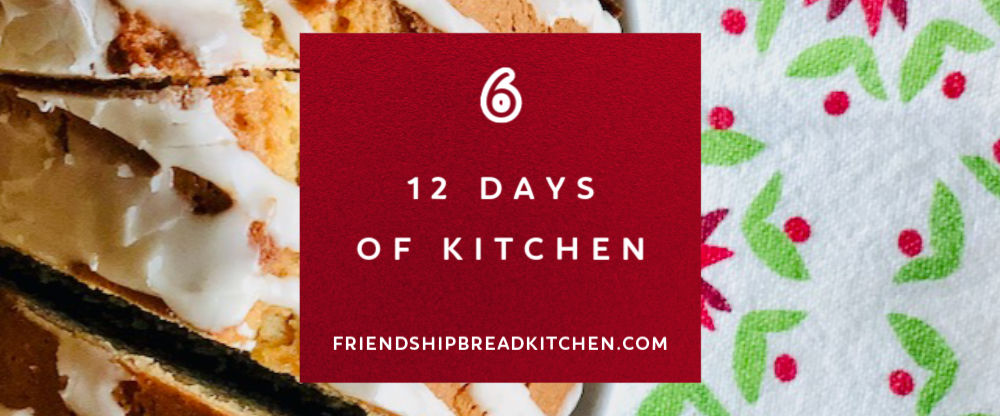 Day 6: December 13, 2019 Friday
Welcome to Day 6 of the 12 Days of Kitchen Holiday Giveaway!
It's Friday, and the weekend is almost here. If you haven't had a chance to enter the other giveaways, now's your chance. We're officially at the half-way point, and I've loved getting your feedback on the recipes and tutorials. All of it helps me make the Friendship Bread Kitchen better, so thank you!
The Recipe
Today's featured recipe is this simple but stunning Cherry Poppy Seed Amish Friendship Bread Cake. It's moist and bursting with flavor, with tender whole cherries, snappy poppy seeds, and a crunchy streusel topping.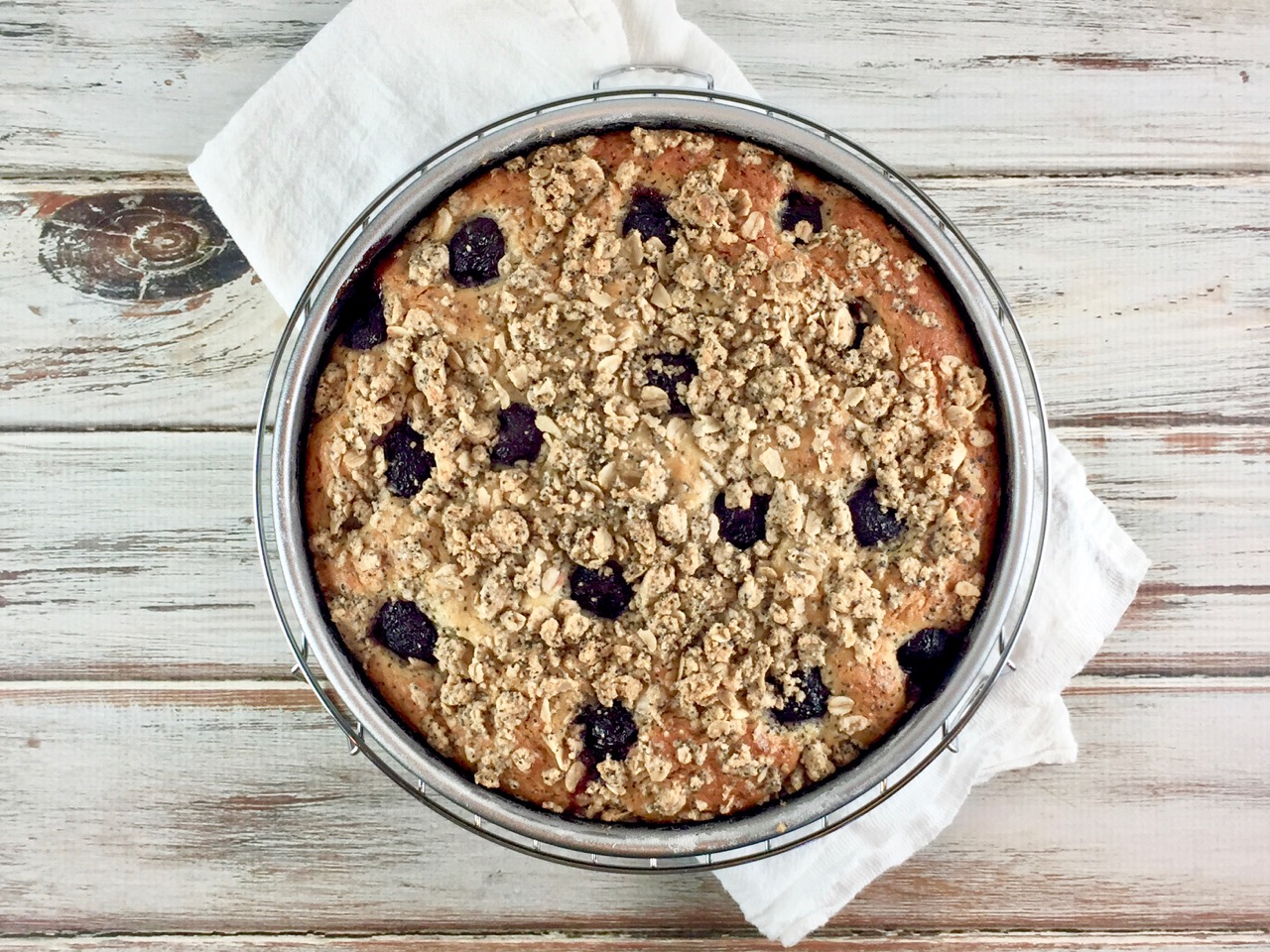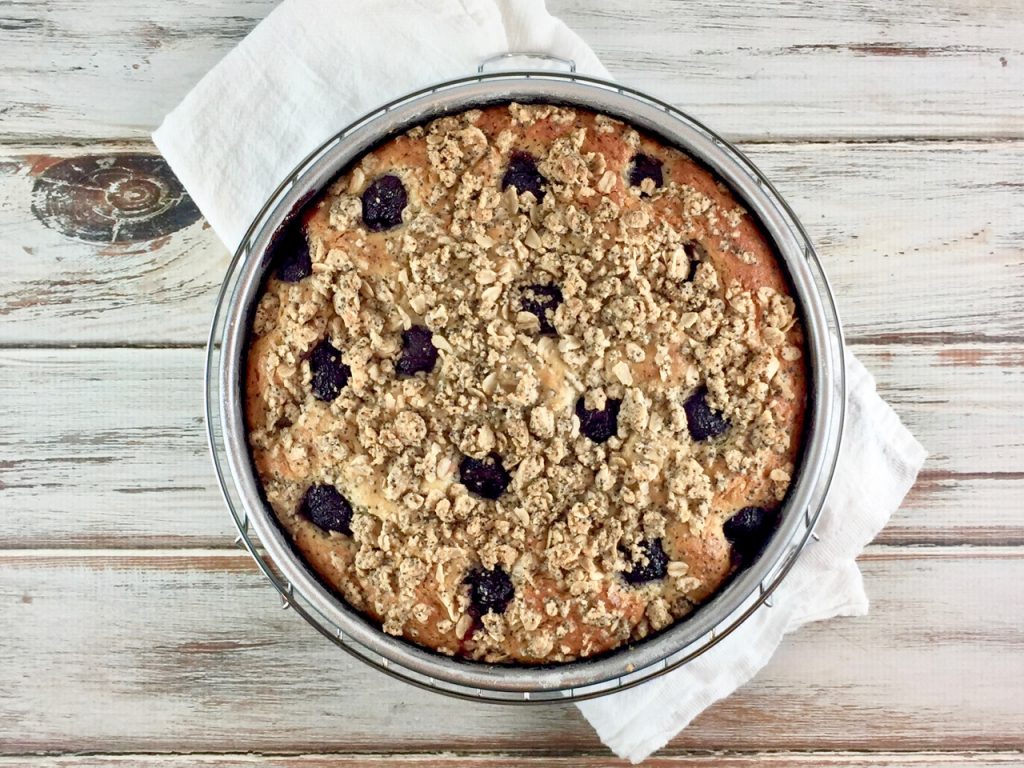 This post contains affiliate links, so if you click and/or make a purchase, the Friendship Bread Kitchen may earn a small commission at no additional cost to you.
Today's Challenge
To enter this giveaway, (1) leave a comment on the Cherry Poppy Seed Amish Friendship Bread Cake post from December 13, 2019 through December 22, 2019, letting me know if this is a recipe you would try, and tell me who you would bake it for. Would you make it as a cake, or in a loaf or rectangular pan, or as muffins? Share anything else about the recipe, or let me know how your Amish Friendship Bread journey is going so far. Then (2) come back here and tell me that you've left a comment there. That's all!
Please note: There may be comments from 2012, the last time I hosted this challenge, but this year's giveaway comments are only valid during the dates posted above.
One winner will be drawn at random from qualified entries submitted during the dates above. US residents only. Confused? Have questions? For complete rules and guidelines, please check out my 12 Days of Kitchen Kick-off post. The winner will be posted there on December 23, 2019. Good luck!
Today's Giveaway
You know how there are always a few wish list kitchen items that would be awesome to own and yet you can't always justify getting them? This revolving cake stand is one of those things for me. I mean, you don't NEED it exactly, but it would be SO nice to have, right?
Right! So today I'm giving away this 12″ cake turntable AND an icing spatula AND a cake server AND a silicone spatula AND 3 icing combs to one lucky winner. Whew! I fully expect to see pictures of your amazing creations!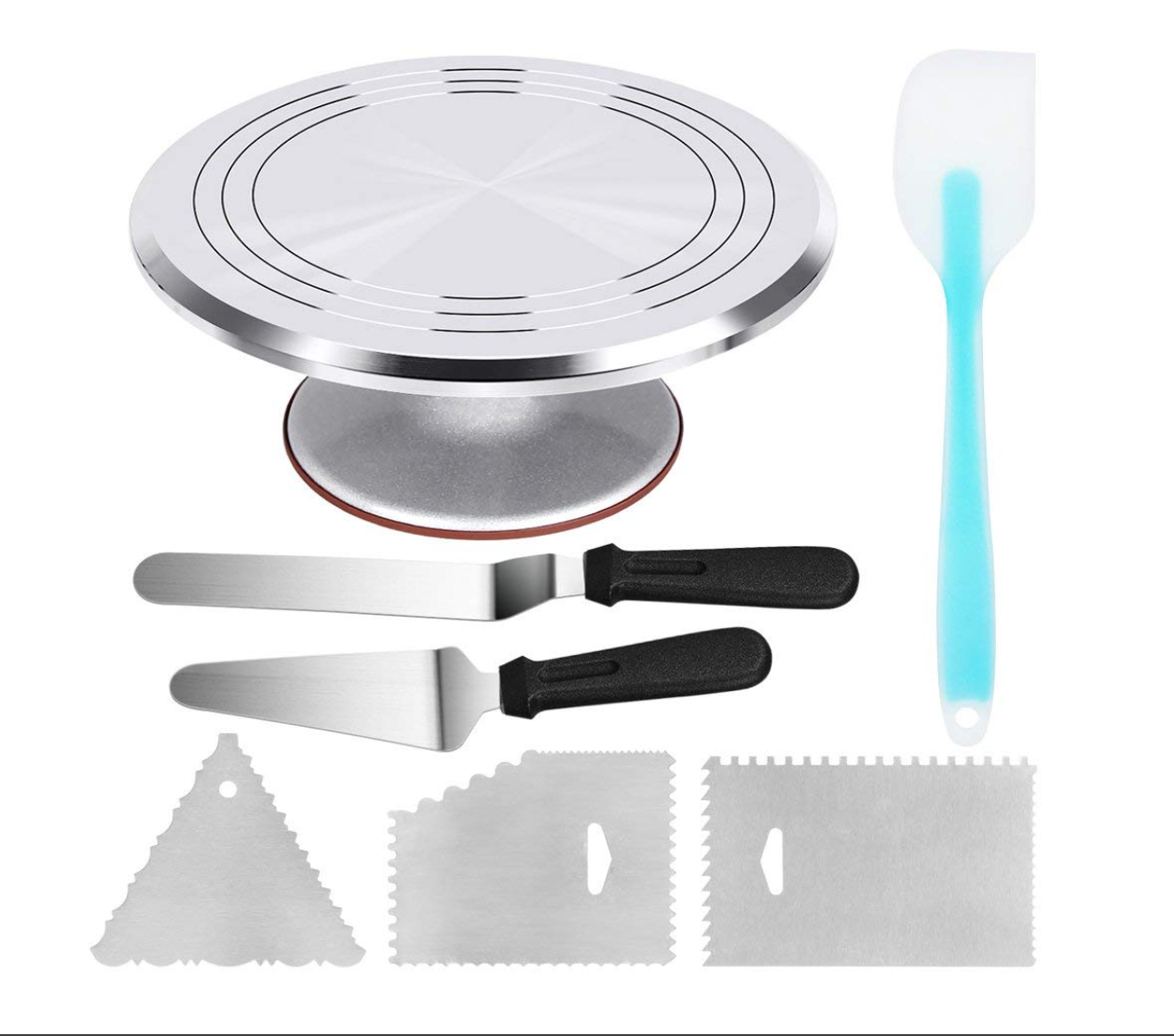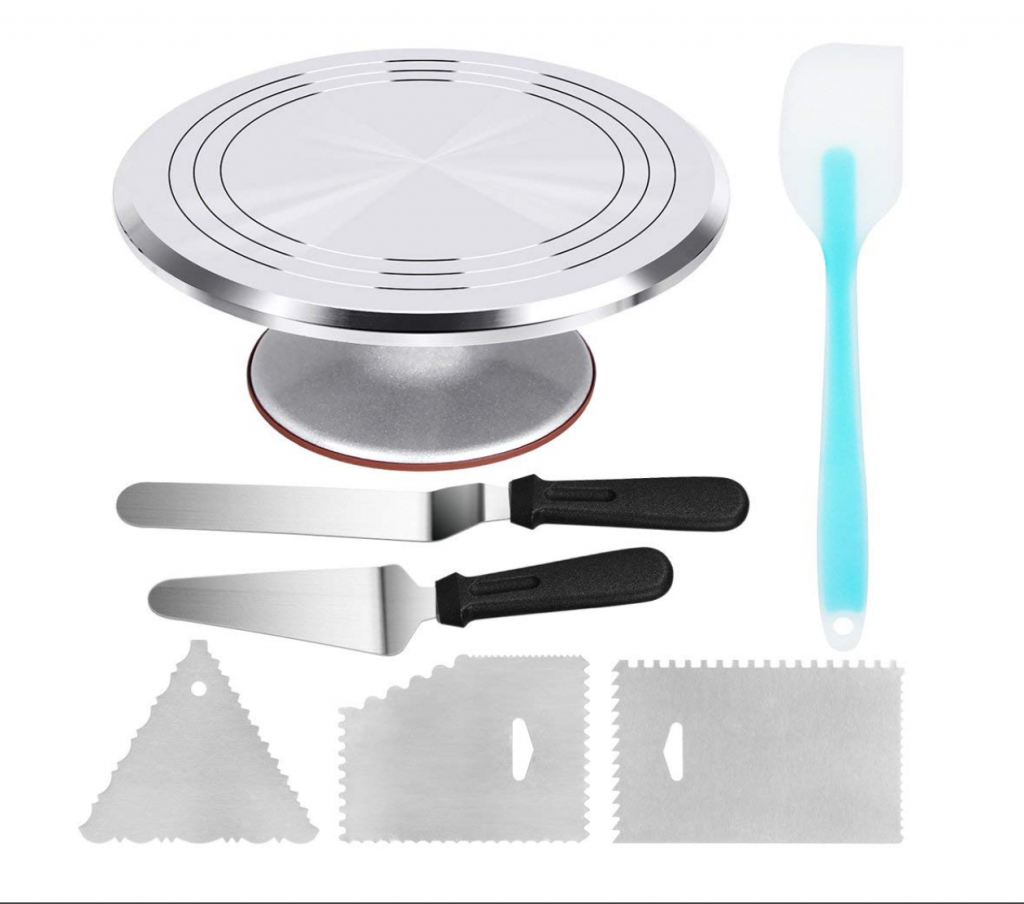 Heavy duty aluminium alloy
Non-slip surface and rubber feet keep cake stand in place while decorating
Utensils are dishwasher safe; wash the cake turntable by hand
Want one now? Click on the link above or go here.
Don't miss a giveaway
Sign up to receive daily alerts when new 12 Days of Kitchen giveaways are live! The alerts will stop after December 23, 2019, when the winners are announced. You can also change your settings or unsubscribe at any time.
Happy holidays and happy baking!