This Amish Friendship Bread snickerdoodle cookie recipe is a Friendship Bread Kitchen favorite. For starters, it yields 60 cookies. Say what? No, you read that right. SIXTY COOKIES. Which means it's super easy to share, save, or put on a buffet spread.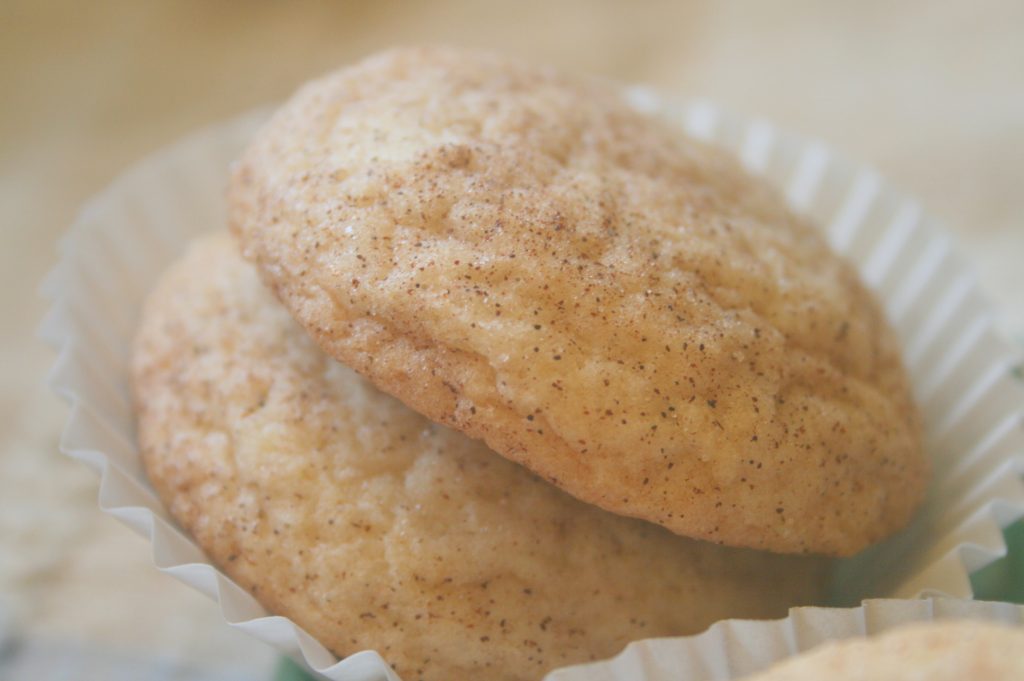 It's also versatile! Got some snickerdoodle connoisseurs out there? Instead of 1 cup butter, use ½ cup butter and ½ cup shortening for a bigger snap. Like it soft and tender? Pop them out of the oven between 8 and 10 minutes. Roll them, spoon 'em and drop 'em, make them large, make them small. Keep your hands dusted with sugar and cinnamon and strangers will gravitate towards you for days.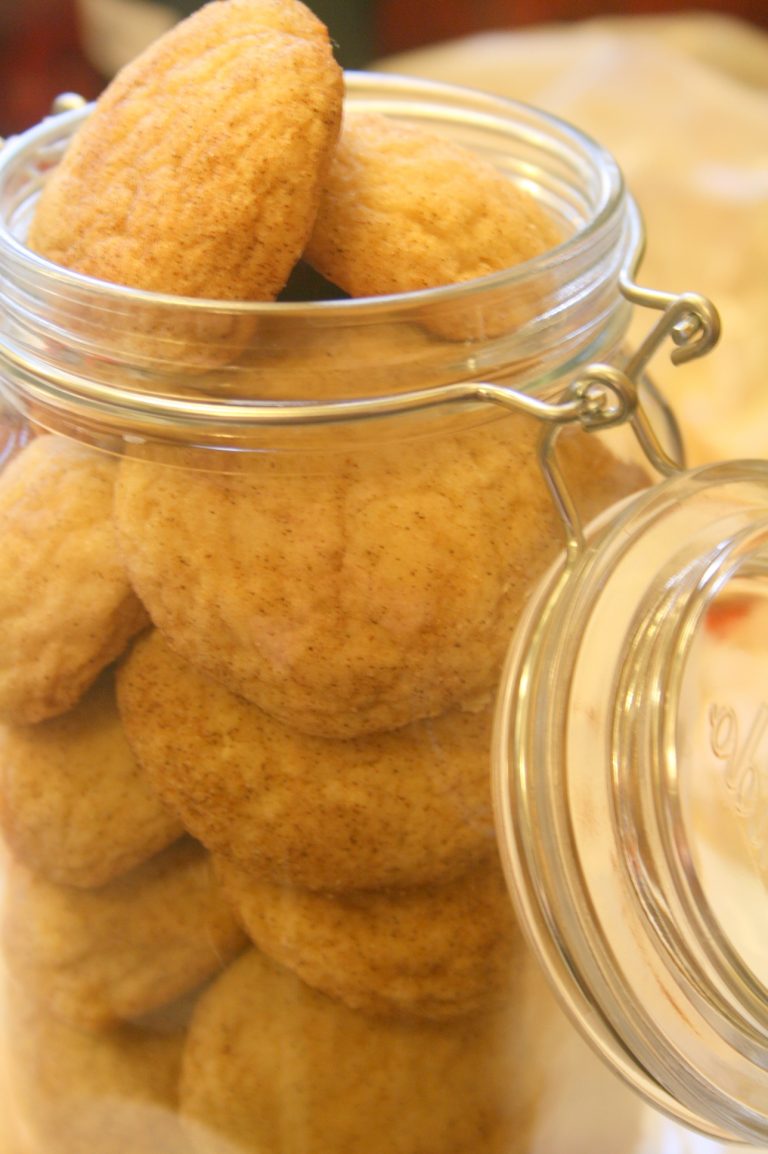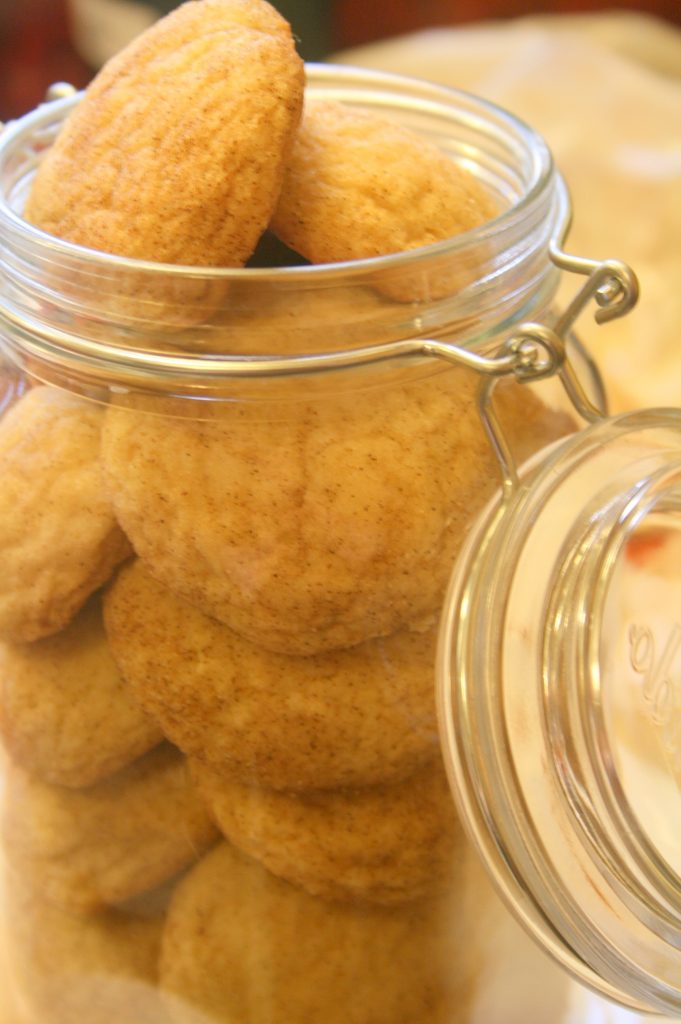 Snickerdoodles were popular in the 1900's in the Easy Coast, including the Pennsylvania Dutch region, and seem to originate from Germany. There are lots of theories about the true name and origin of this famous cookie, but seems to largely be credited to the German word schneckennudeln, which means cinnamon-dusted sweet rolls, and for a more direct translation, snail dumpling. Ugh. Moving on!
Like most of our other Amish Friendship Bread cookie recipes, these freeze well, too, and are perfect edible holiday or hostess gifts.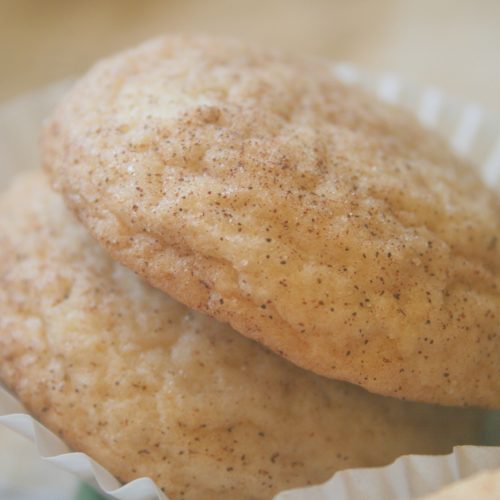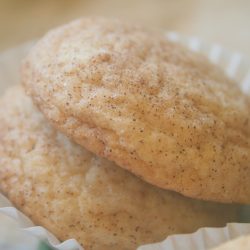 Amish Friendship Bread Snickerdoodle Cookies
Use your one cup of starter to yield dozens of these cinnamon-sweet Amish Friendship Bread snickerdoodles.
Instructions
Preheat oven to 375° F (190° C).

In a large mixing bowl, add in wet ingredients.

Mix in rest of ingredients except the ¼ cup sugar and and ⅓ cinnamon.

In a small bowl, mix together the sugar and cinnamon.

Shape dough into 1-inch balls.

Roll balls in cinnamon-sugar mixture.

Place balls 2 inches apart on cookie sheet.

Bake 10 minutes.

Remove from cookie sheet to wire rack.

ENJOY!
Notes
The dough will be sticky but rolls really well into balls. If you want a crunchy cookie, bake an additional 3-5 minutes. From Deborah Gillespie: "I substituted pumpkin pie spice for the cinnamon in the recipe. It was wonderful and I plan on doing it again."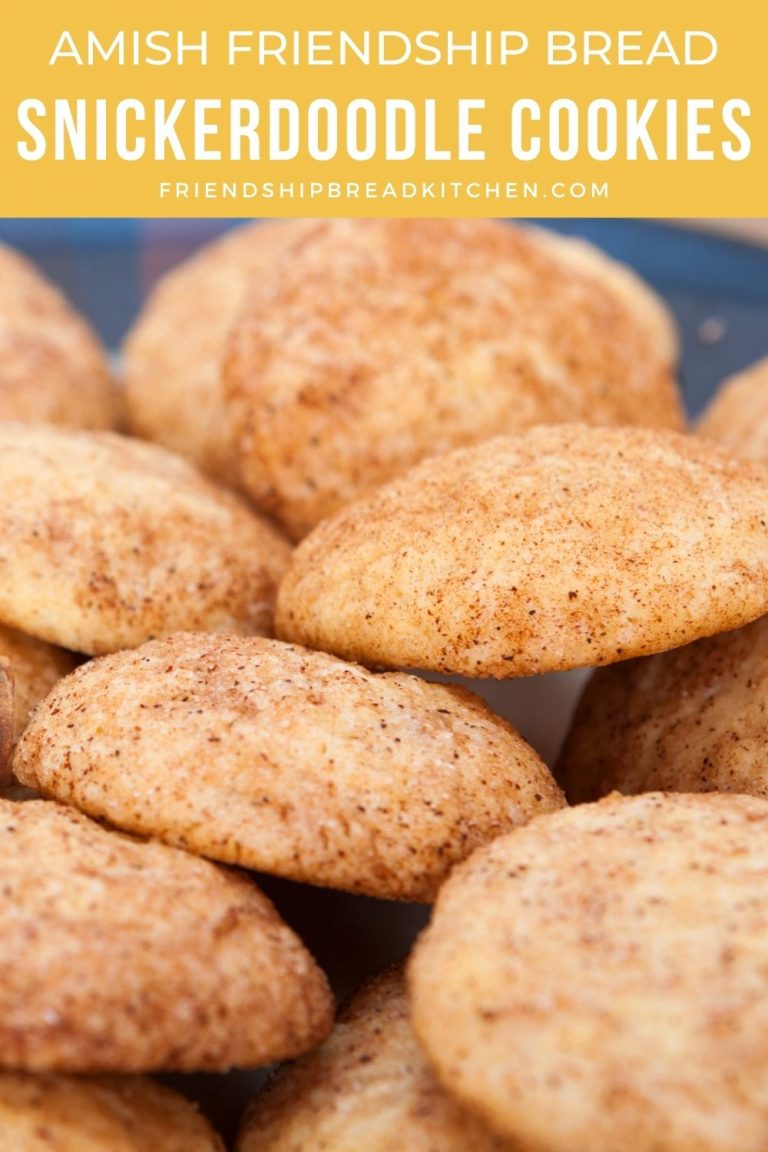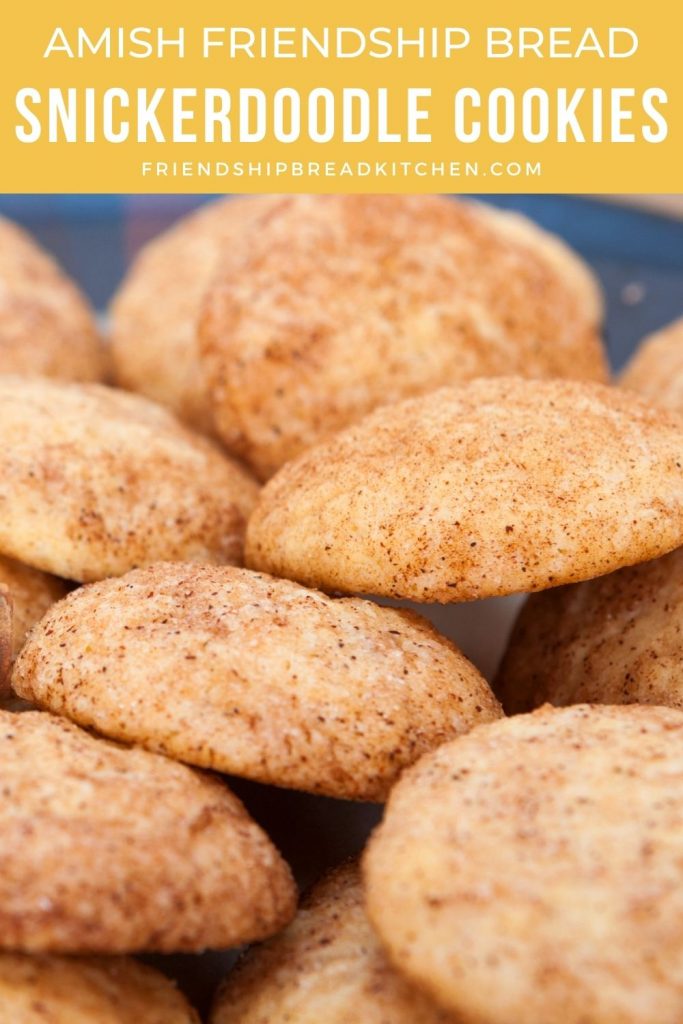 >> Have you tried this? Share your best pic with us or leave a comment below and let us know how it worked for you!