This white bread variation makes a wonderful sandwich bread with just a hint of Amish Friendship Bread sweetness. This recipe and accompanying photos are courtesy Kitchen Friend May Naing from the food blog, Made With Love.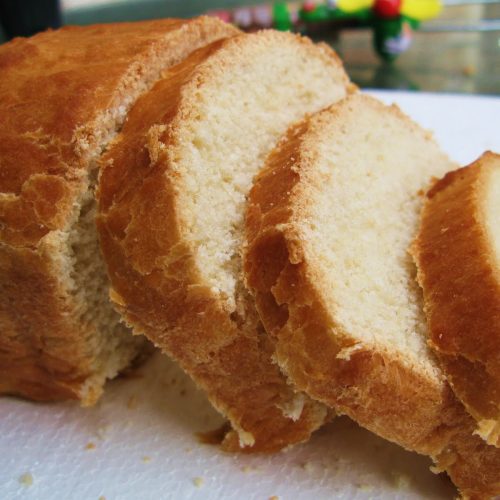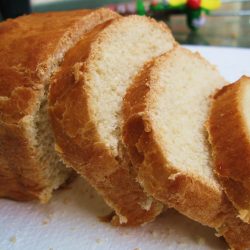 Sweet White Amish Friendship Bread
Instructions
In a large bowl, mix all ingredients thoroughly.

Oil bottom and sides of a large bowl.

Put dough into bowl and cover lightly.

Let dough stand overnight at room temperature.

In the morning, punch dough down four or five times.

Divide dough into three equal balls.

Kneed each ball eight to ten times.

Grease and dust three loaf pans with flour.

Put dough into pans.

Brush tops with oil and cover with oiled foil.

Let stand 4-5 hours or all day.

Preheat oven to 350° F (177° C).

Bake 30-40 minutes and cover with foil after lightly browned.

ENJOY!
Notes
This dough can be mixed with a Kitchen Aid mixer or by hand. If dough has not risen well on the second rise, put a small pan of water on the bottom rack in the oven, heat to 200° F (93° C) and then turn it off. Put dough on top rack for 1-2 hours to get a good rise.
>> Have you tried this recipe? Share your best pic with us or leave a comment below and let us know how it worked for you!