Top your favorite Amish Friendship Bread recipe with these Toffee Bits. Using this recipe, you can make homemade buttery, sugary goodness in less than 15 minutes.
Kitchen Friend Christie Vanover shared this recipe with us and gave us these helpful hints: "Toffee bits are so easy to make from scratch, and they taste so much better than the store bought bag 'o bits. Use them in cookies, in muffins or on ice cream."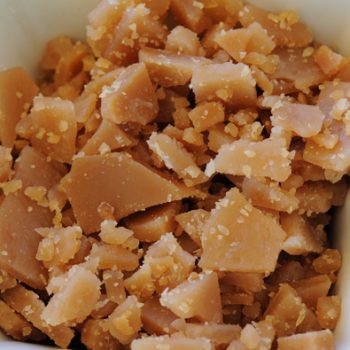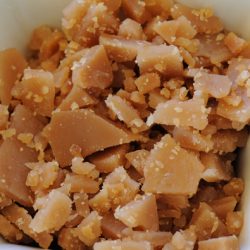 Toffee Bits
Top your favorite frosted Amish Friendship Bread recipes with this easy toffee recipe.

Instructions
Place all ingredients in a saucepot.

Bring to a boil over medium-high heat (about 5 minutes).

Continue cooking for about 8 more minutes, until the mixture reaches 300° F degrees and begins to turn brown.

Pour onto a Silpat-lined baking sheet and spread thin.

Allow to cool. Place in a plastic bag and break the bits with a can or measuring cup.
>> Have you tried this? Share your best pic with us or leave a comment below and let us know how it worked for you!