This Apple Apricot Amish Friendship Bread Cake is moist, flavorful, and best served warm with a generous sprinkle of confectioners' sugar and a dollop of apricot jam. It's easy to make, so expect HUGE raves. Plus, did I mention, it's amazing?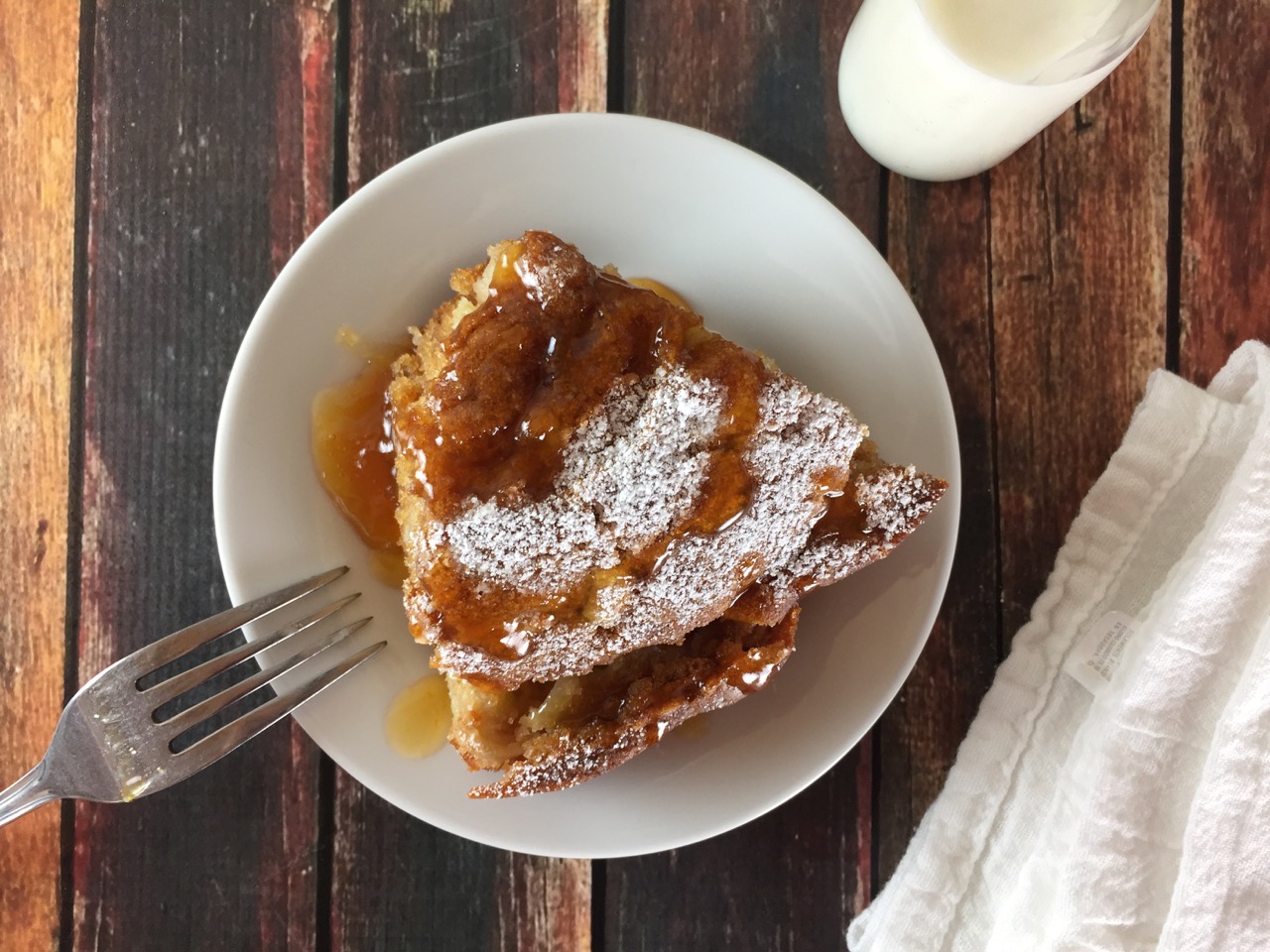 Adapted from Tara Parker-Pope, New York Times. This recipe post contains affiliate links, so if you click and/or make a purchase, the Friendship Bread Kitchen may earn a small commission at no additional cost to you.
IT'S AMAZING.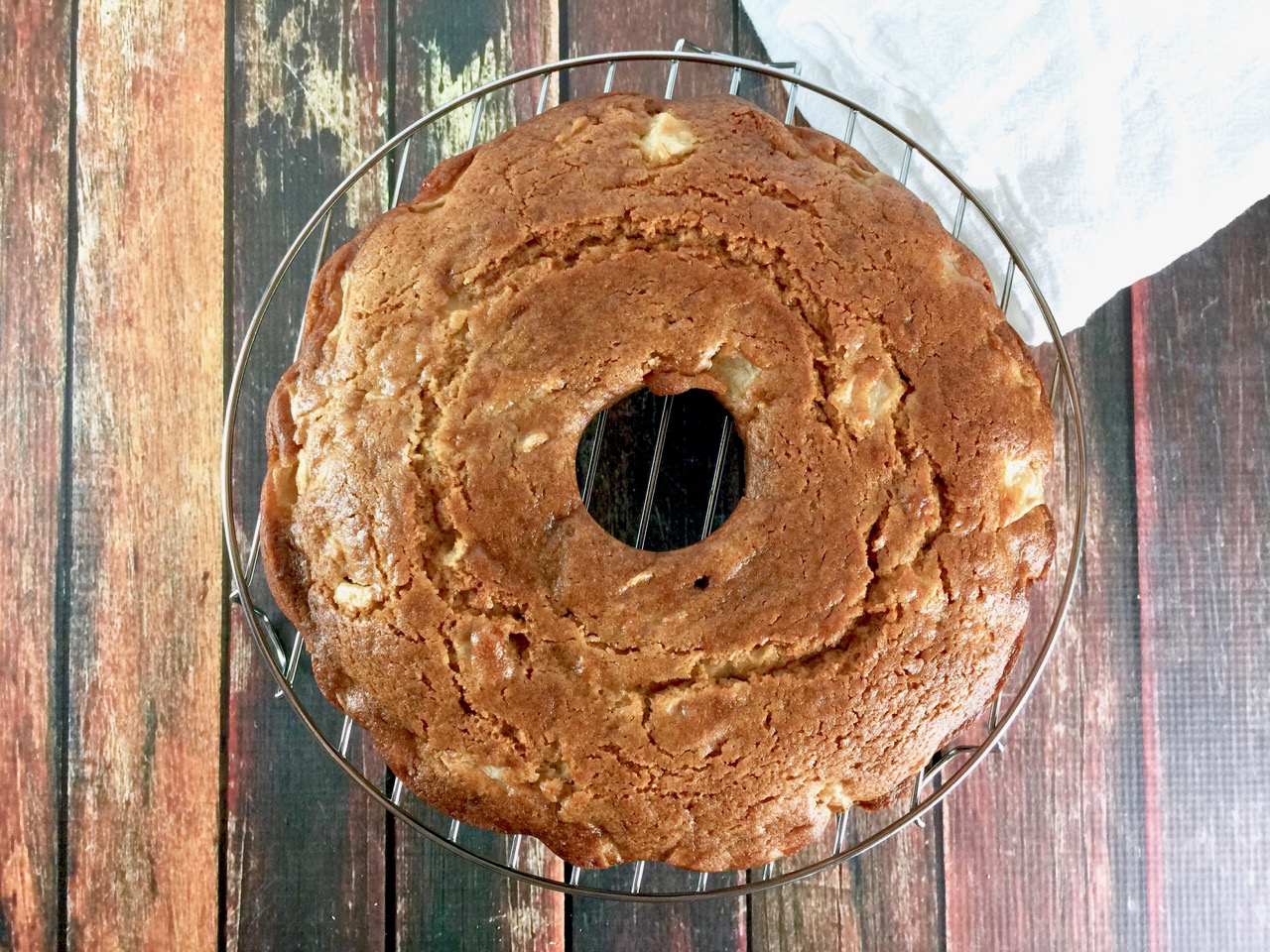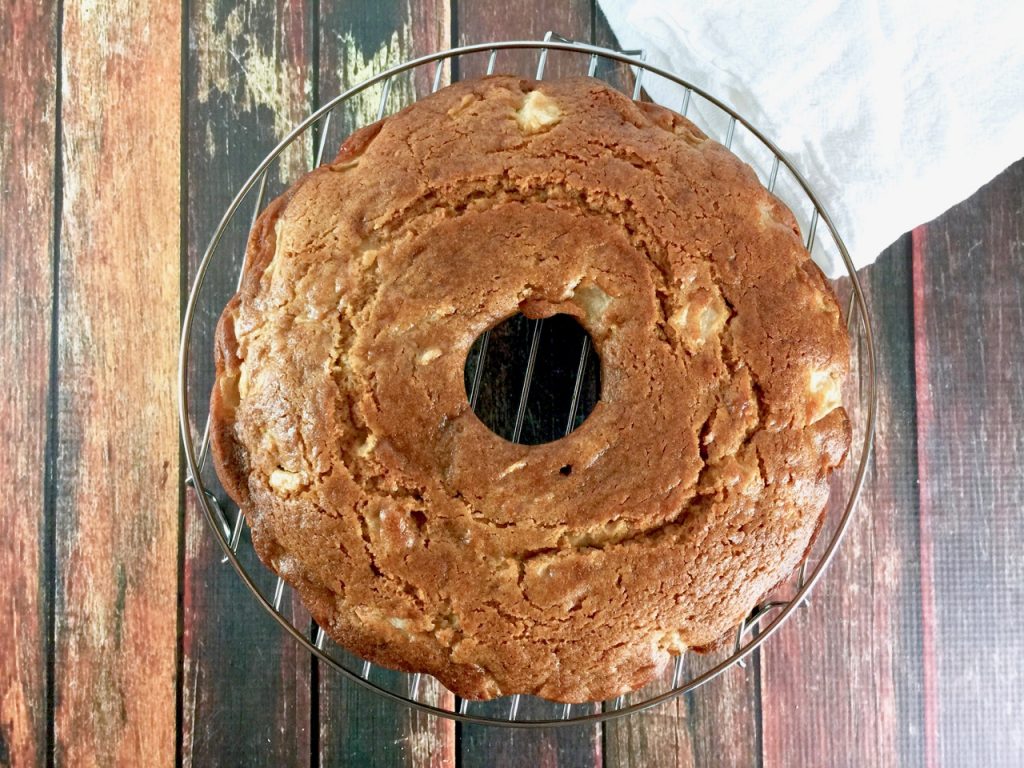 This is the perfect autumnal or winter holiday treat, and just the sort of thing you'd offer to a friend along with a steaming mug of apple cider. It's comforting, as anything with cooked apples tends to be, and the apricot jam takes it to the next level. I made mine in a Bundt pan, though I've also made it in shallower cake pans and layered it with a spread of apricot jam between each layer.
There are a few steps, but it's super easy once you have everything ready, and the result is gorgeous. If you have one cup of Amish Friendship Bread starter and don't know what to make, this is a recipe DEFINITELY worth trying!
Here's a quick video to show you how I put it together: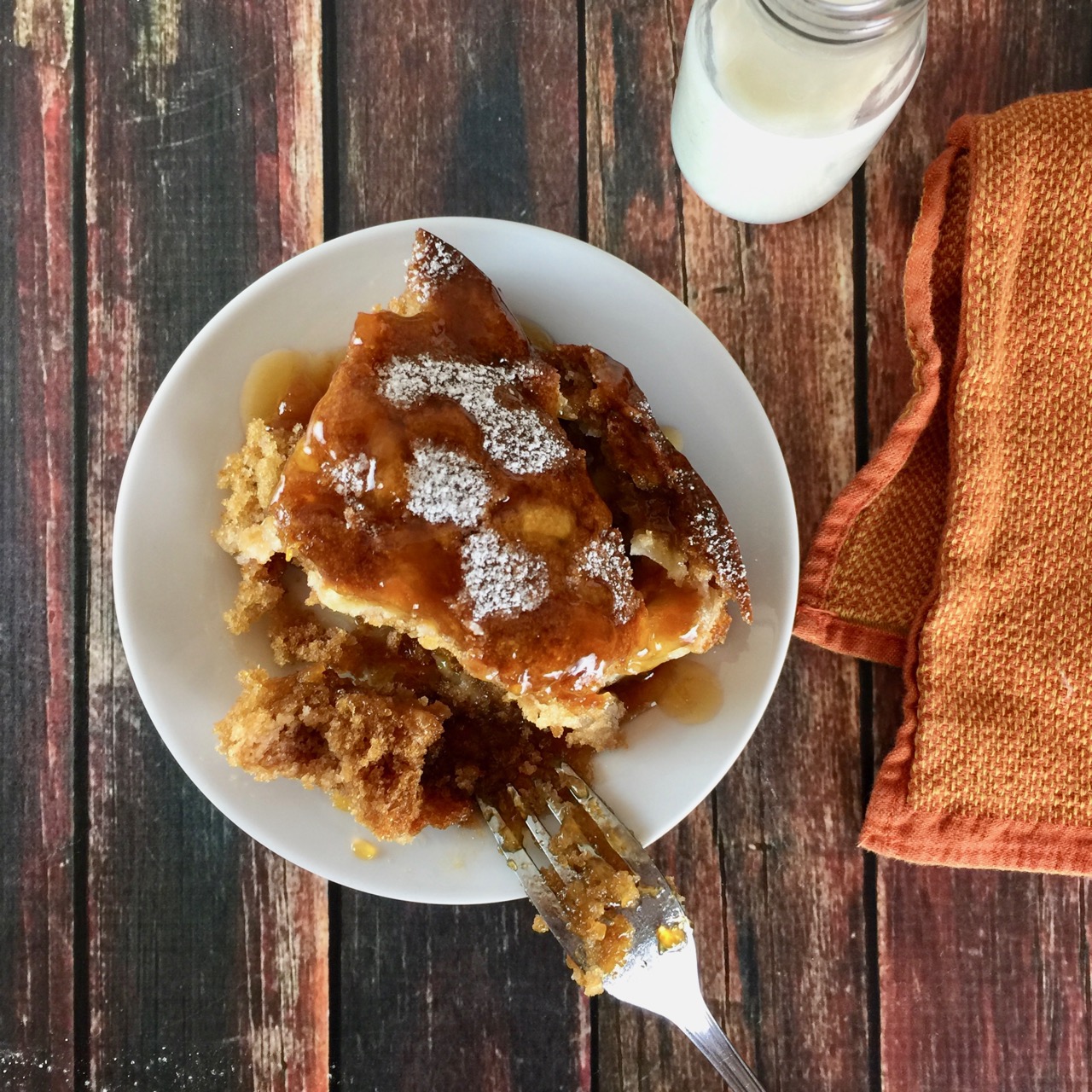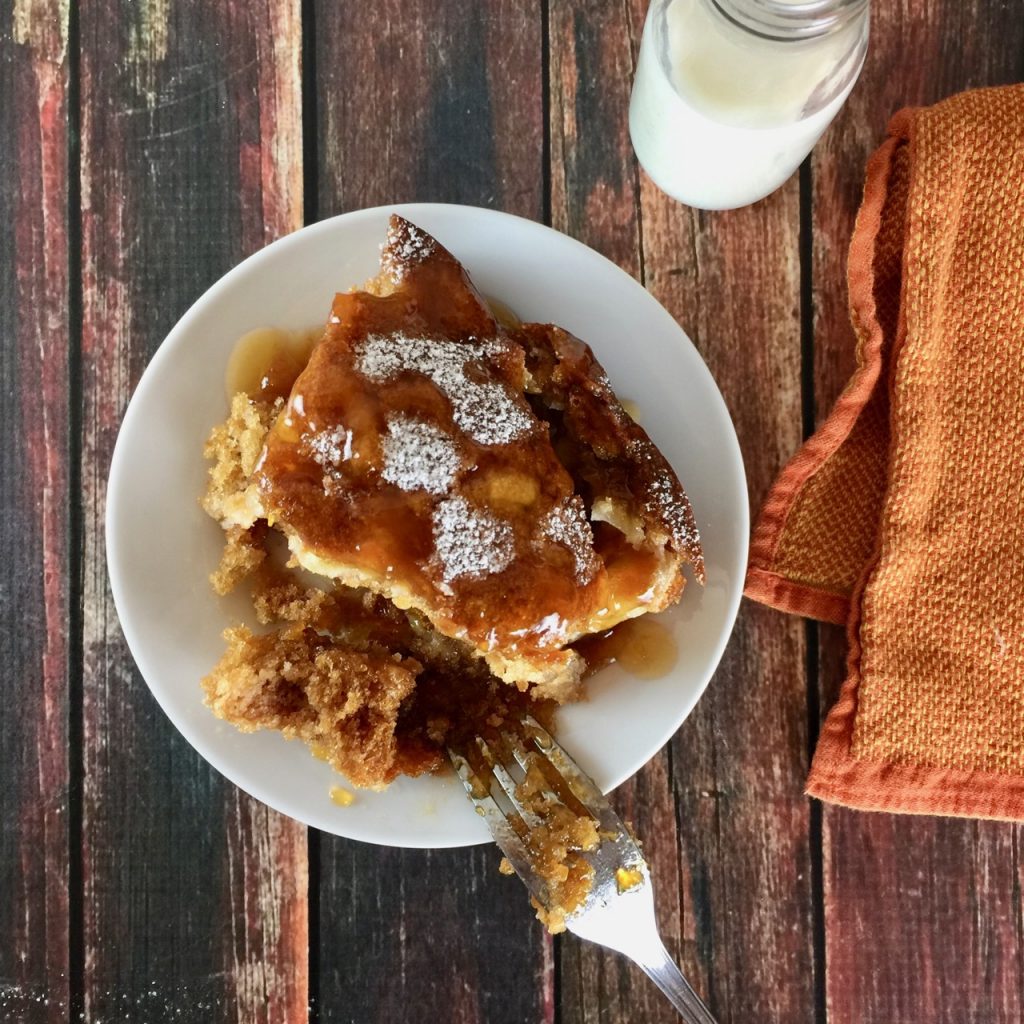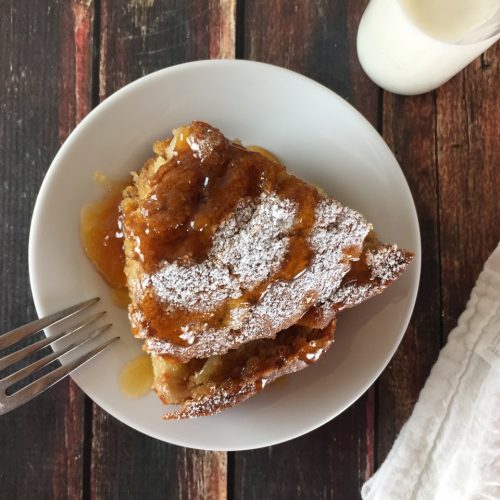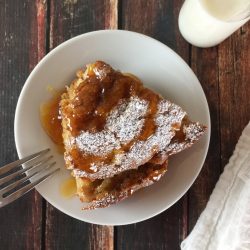 Warm Apple Apricot Amish Friendship Bread Cake
Apples and apricot pair nicely in this dense Amish Friendship Bread cake version.
Instructions
Preheat oven to 350° F (or 177° C).

Grease Bundt pan and set aside.

In a large bowl, whisk salt, cinnamon, baking soda and baking powder. Set aside.

In a separate bowl, combine starter, oil and sugar with an electric mixer for three minutes, increasing gradually to high speed. Add applesauce and apricot jam, then mix on high for one minute until smooth.

Add dry ingredients to wet mixture until fully incorporated. Batter will be clumpy.

Fold in apples and mix on low speed. The batter will be thick. Pour into prepared pan.

Bake 60-70 minutes, or until toothpick inserted in the center comes out clean. Rotate cake pan halfway through baking. Turn Bundt cake onto a cooling rack as soon as it is removed from the oven.

Warm apricot jam in microwave for 10-15 seconds. When cake is cool, dust with powdered sugar and drizzle with warm apricot jam.

Enjoy!
Try This
Not a fan of apricot? Kitchen Friend Barbara Heyden made the recipe the day it posted, with a few alterations: "I left out the apricot, reduced oil to ½ cup, increased applesauce to 1 cup, added 1 teaspoon vanilla, and an egg. baked in 2 loaf pans. It's amazing."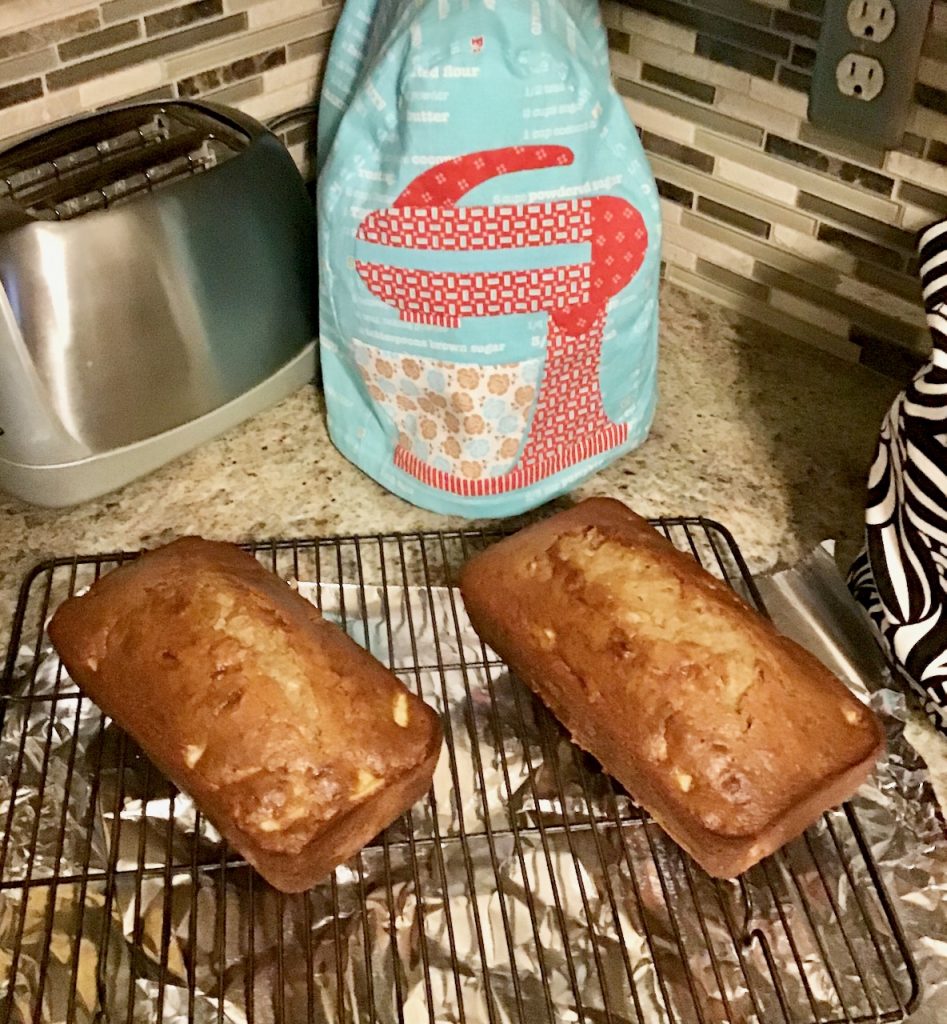 >> Have you tried this? Share your best pic with us or leave a comment below and let us know how it worked for you!