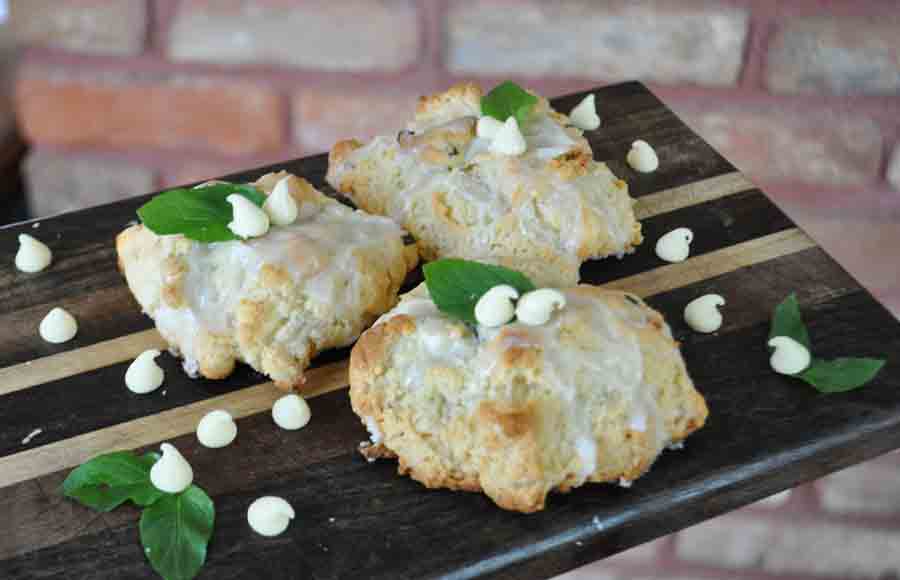 This post contains affiliate links. If you click through and make a purchase, the Friendship Bread Kitchen may earn a small commission at no additional cost to you.
Having one of those days when you need a pick-me-up and aren't sure where to begin?
I can help turn your situation around in an hour. The solution? These White Chocolate Mint Amish Friendship Bread Scones. Yaassss!!
This is a quick and easy recipe submitted by Kitchen Friend Cheryl Wilson that yields 20 generous scones. White chocolate chips and chopped mint give these scones a bright, sweet flavor, especially when topped with this delicious mint glaze. It won't take long to make and bake these beauties. Double your happiness factor by taking a few to a neighbor, too.
Freeze a few for a rainy day
If you want to save some for later, Amish Friendship Bread scones are easy to freeze. Once they're cool, you can wrap in freezer paper or wax paper and store in a freezer-safe container or Ziploc bag for up to three months.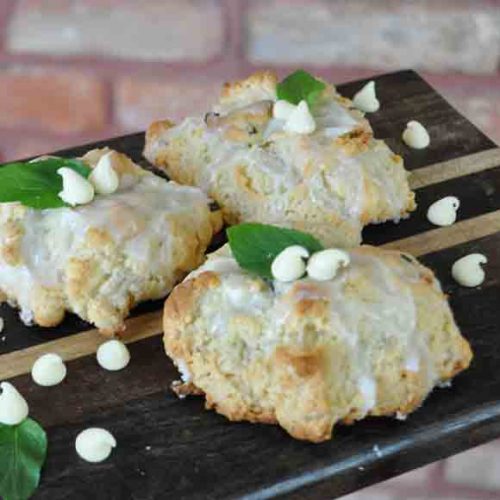 White Chocolate Mint Amish Friendship Bread Scones
You'll love these White Chocolate Mint Amish Friendship Bread Scones, topped with a minty glaze, paired with a cold glass of milk.
Instructions
Preheat oven to 400° F (200° C).

In a mixing bowl combine flour, sugar, baking powder, baking soda and salt.

With a pastry blender, cut in butter until mixture resembles coarse crumbs. If you don't have a pastry blender, grate the frozen butter with a box grater and incorporate with your fingers.

Make a well in center of dry mixture; set aside.

In another bowl combine starter and egg.

Add the wet mixture all at once to dry mixture. Using a fork, stir just until moistened.

Turn out onto lightly floured surface. If the dough is too sticky add flour until it becomes easier to handle.

Add chocolate chips and mint. Fold in carefully.

Drop heaping spoonfuls onto an ungreased baking sheet.

Bake for 15 to 20 minutes until golden.

Drizzle with mint glaze while warm.

ENJOY!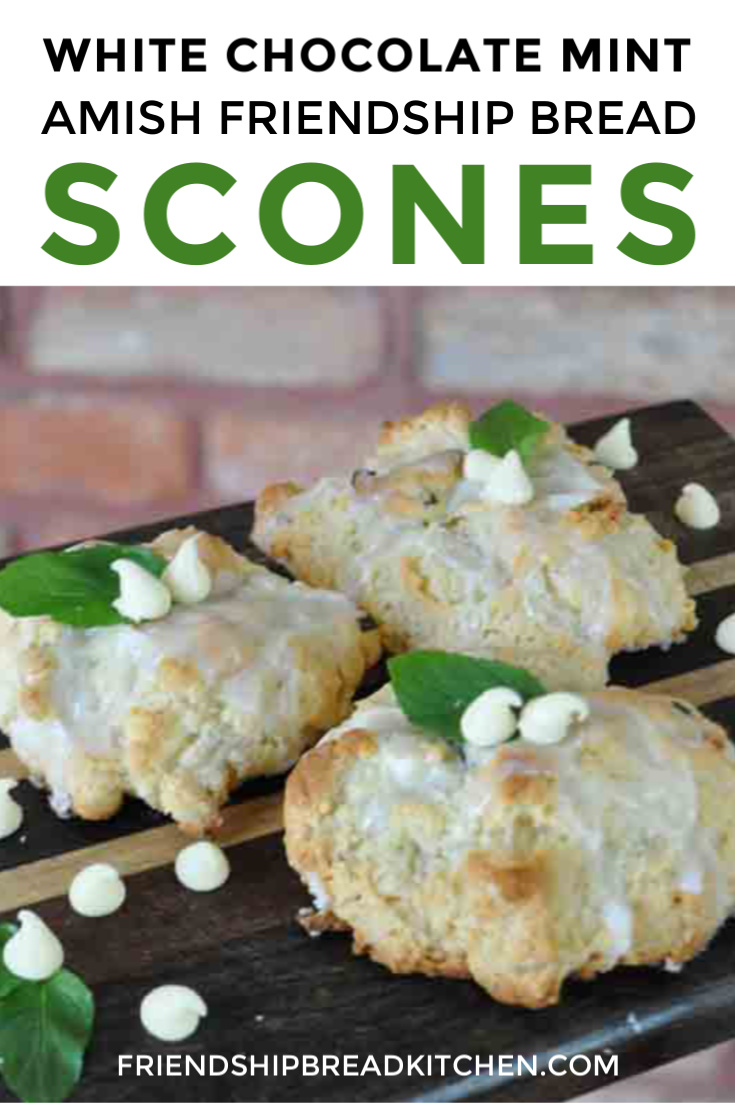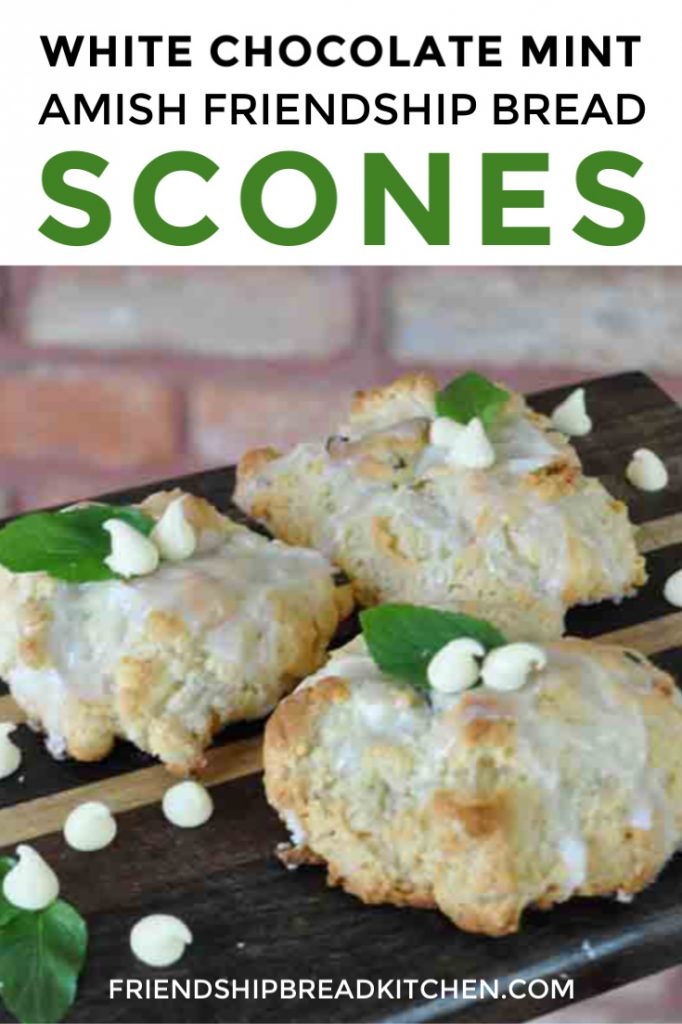 >> Have you tried this? Share your best pic with us or leave a comment below and let us know how it worked for you!