I often get asked, "Do I need to use pudding in my Amish Friendship Bread?" The short answer is no. The longer answer is in this FAQ here.
The following Amish Friendship Bread recipe is the same as the original recipe, minus the pudding. Consider this your official "it's-okay-not-to-use-pudding" version, so if you're uncertain about excluding it, you no longer have to worry!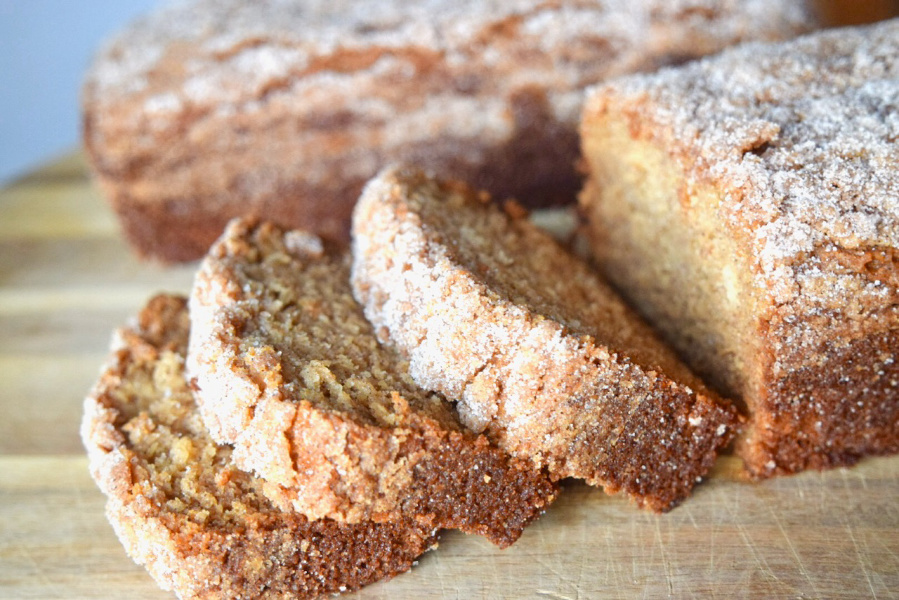 The pudding/no pudding challenge
If you're wondering if the pudding makes a difference, I recommend a test. Since each recipe yields two loaves, prepare the batter WITHOUT the pudding (use the recipe below). Pour half of the batter into one prepared pan. Then fold in HALF a packet of instant vanilla pudding (one small box, or the equivalent if using homemade pudding) into the remaining batter. Pour the second half of batter into the second prepared pan, and place a single raisin or walnut on the top. Remember: the loaf with the raisin or walnut on top is the one WITH the pudding. Then bake and then do a taste test once cooled. Let me know the results of your taste test in the comments below.
What about other AFB recipes that call for pudding?
As for other Amish Friendship Bread variations on this website, you'll have to experiment with excluding flavored puddings (like this tart and tangy Triple Lemon Amish Friendship Bread recipe) in exchange for more natural ingredients. No fear, it can be done–you'll just need to decide what your personal flavor profile is and make adjustments accordingly. The more frequently you bake the bread, the more confident you'll become in what substitutions you can make.
Enjoy!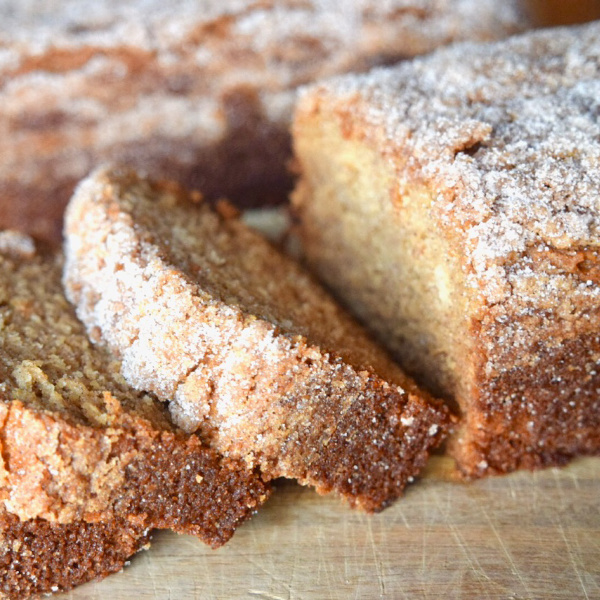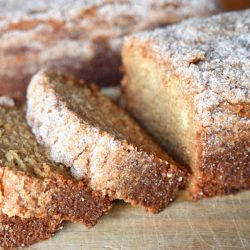 Amish Friendship Bread (No Pudding / Pudding Free)
Learn how to make two loaves of cinnamon sweet Amish Friendship Bread, without the pudding.
Instructions
Preheat oven to 325° F (165° C).

In a large mixing bowl, add ingredients as listed.

Grease two large loaf pans.

Pour the batter evenly into loaf or cake pans and sprinkle the remaining cinnamon-sugar mixture on the top.

Bake for one hour or until the bread loosens evenly from the sides and a toothpick inserted in the center of the bread comes out clean.

ENJOY!
Notes
An easy recipe for making Amish Friendship Bread without the pudding.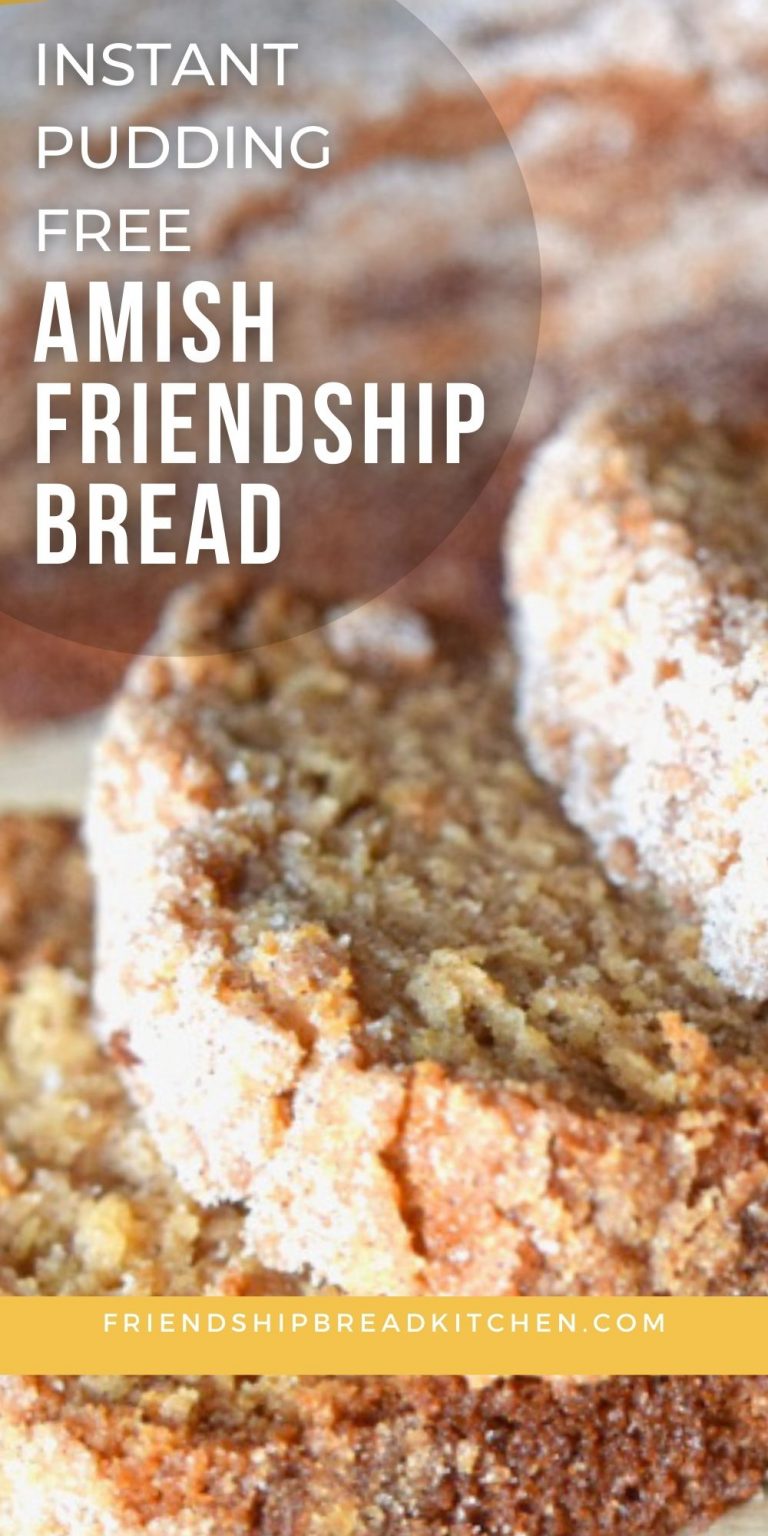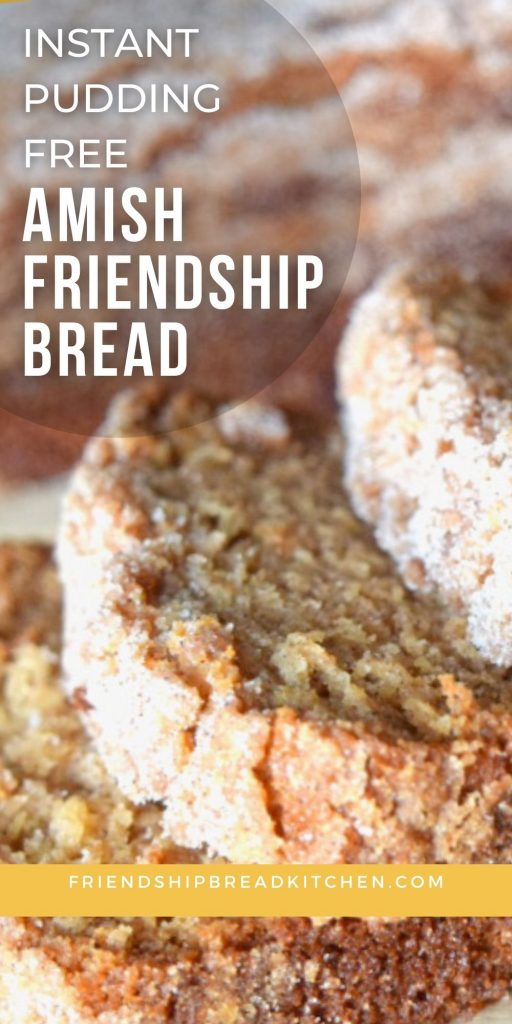 >> Have you tried this? Share your best pic with us or leave a comment below and let us know how it worked for you!