These bite-sized Amish Friendship Bread Eggnog Cookies deliver a festive, holiday punch anytime of the year. They're easy to whip up, and yield 40 small cookies.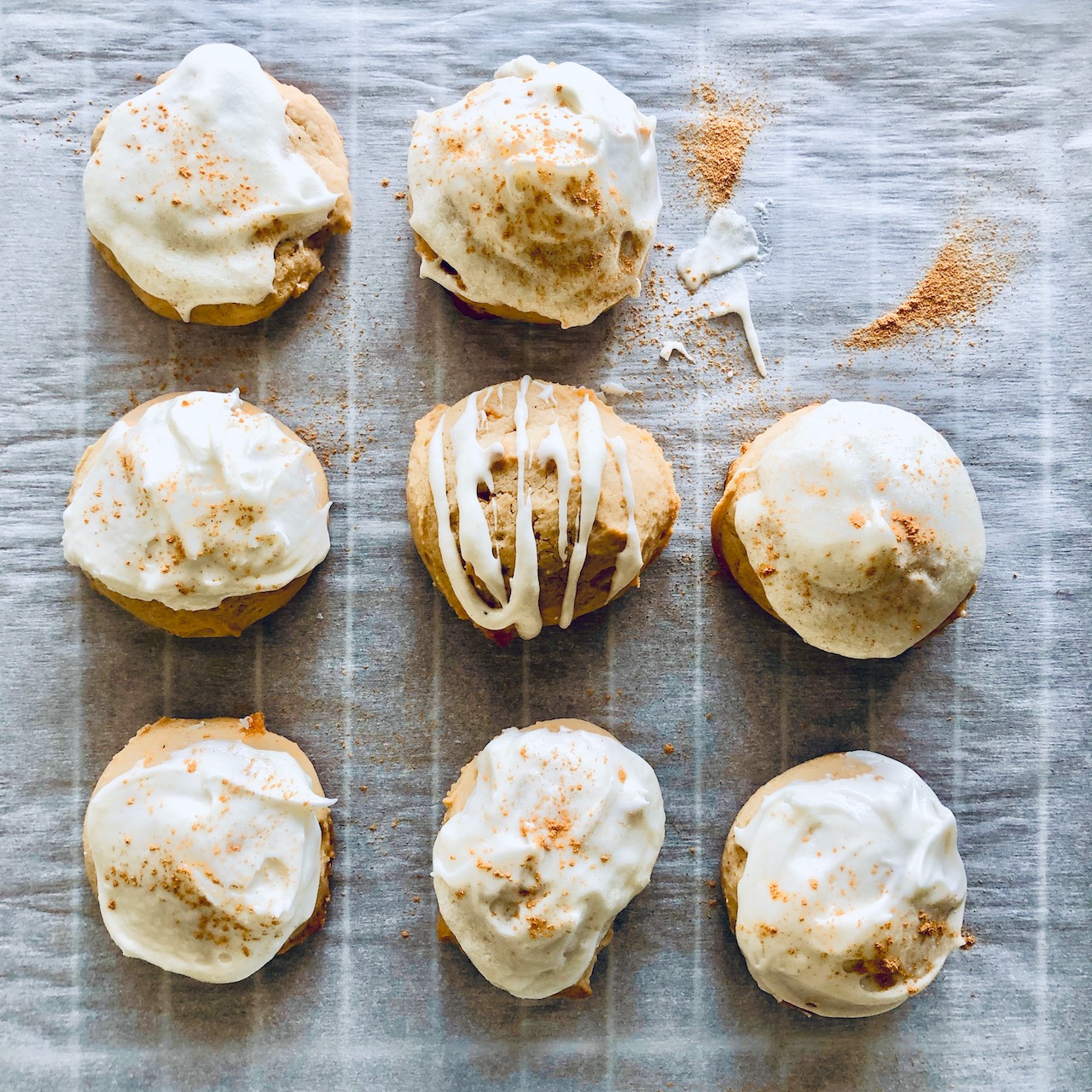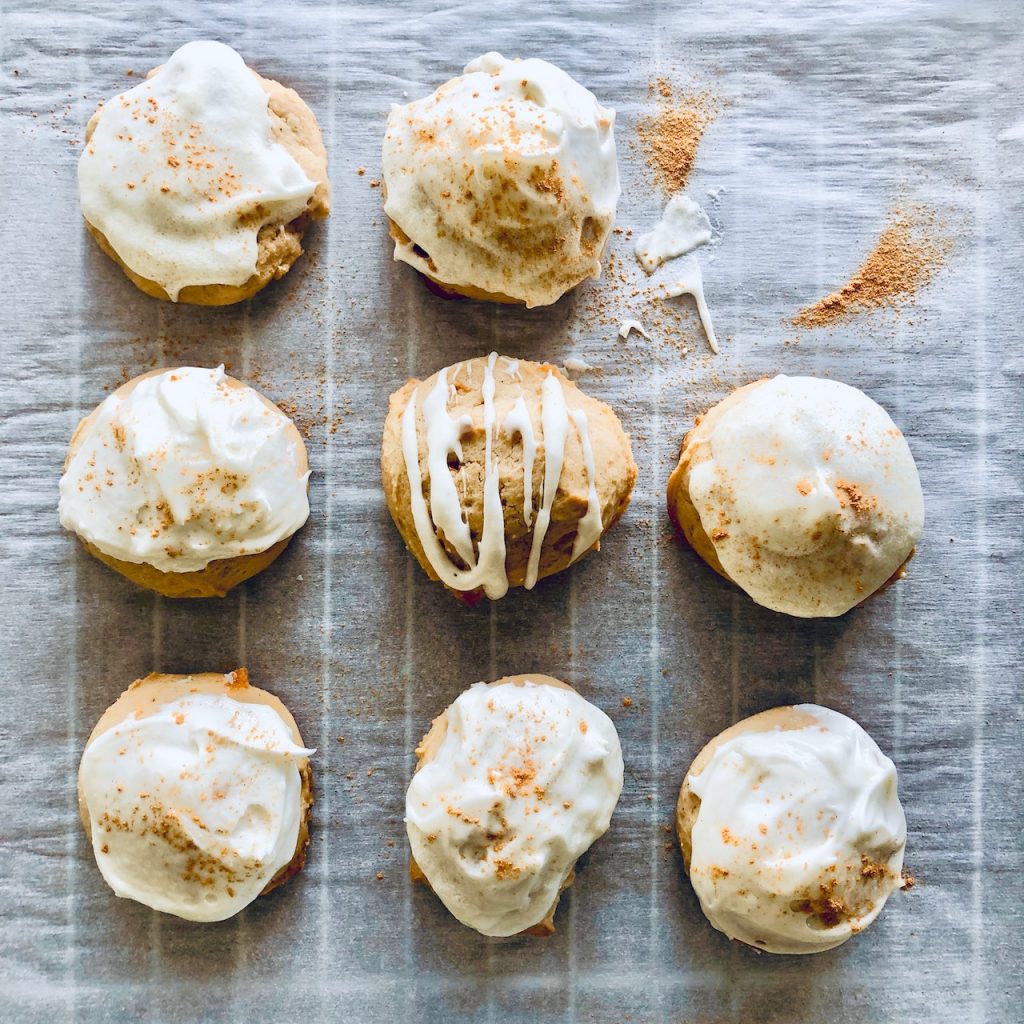 This is a great way to use up excess Amish Friendship Bread starter and leftover eggnog. They make the perfect snack following a hectic holiday week, and our neighbors loved them, too!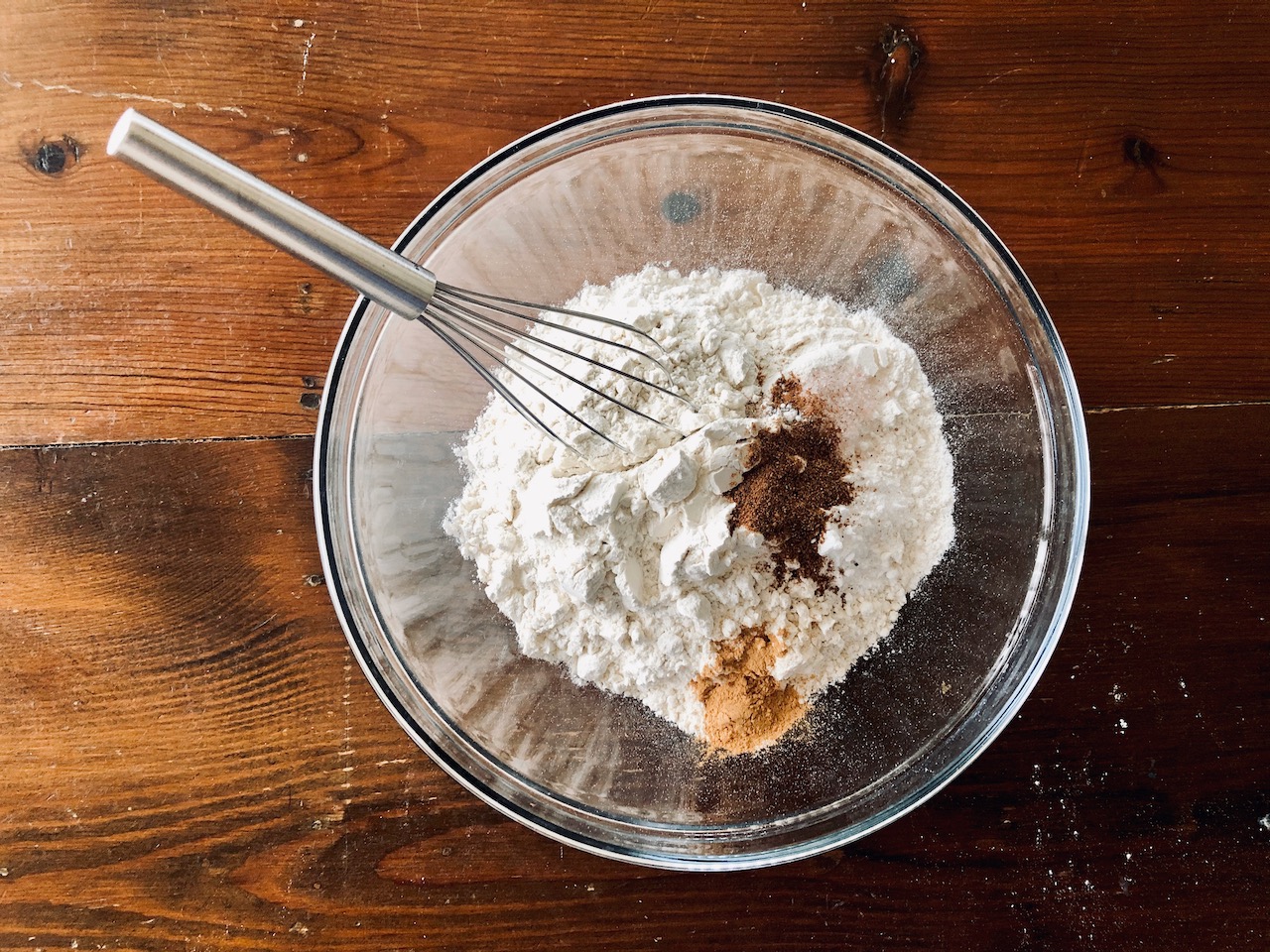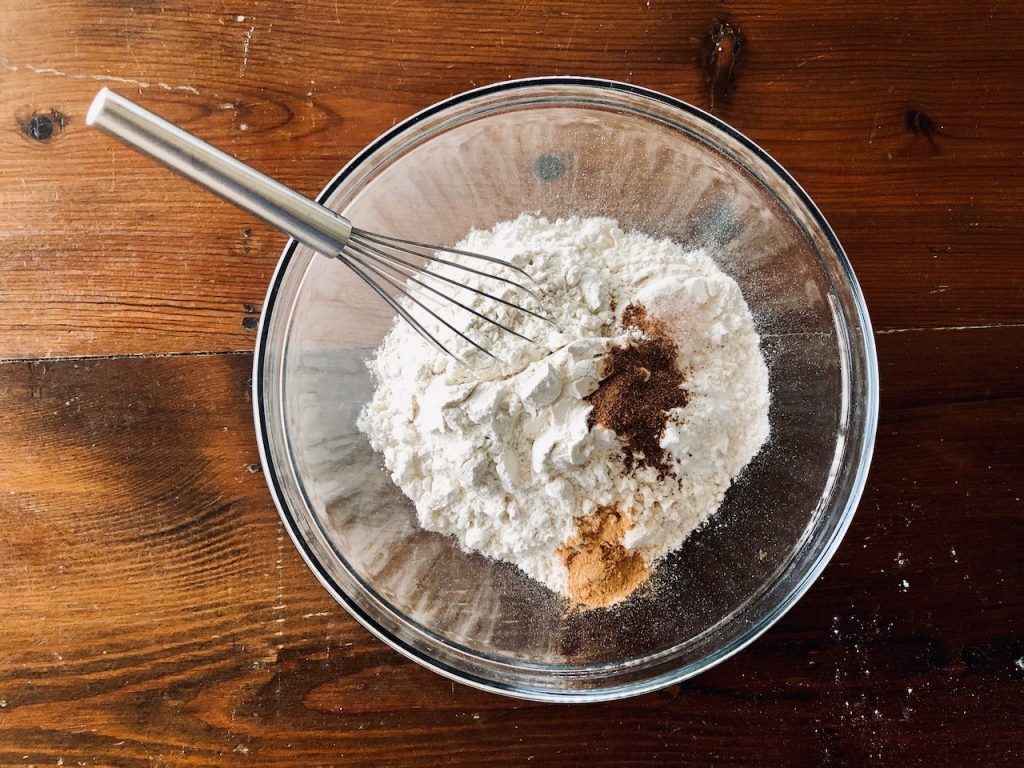 I used a cookie scoop to handle the dough, and then flattened them with the back of a spoon, but you can also drop the dough in heaping tablespoons. Place the cookie balls about 2″ apart.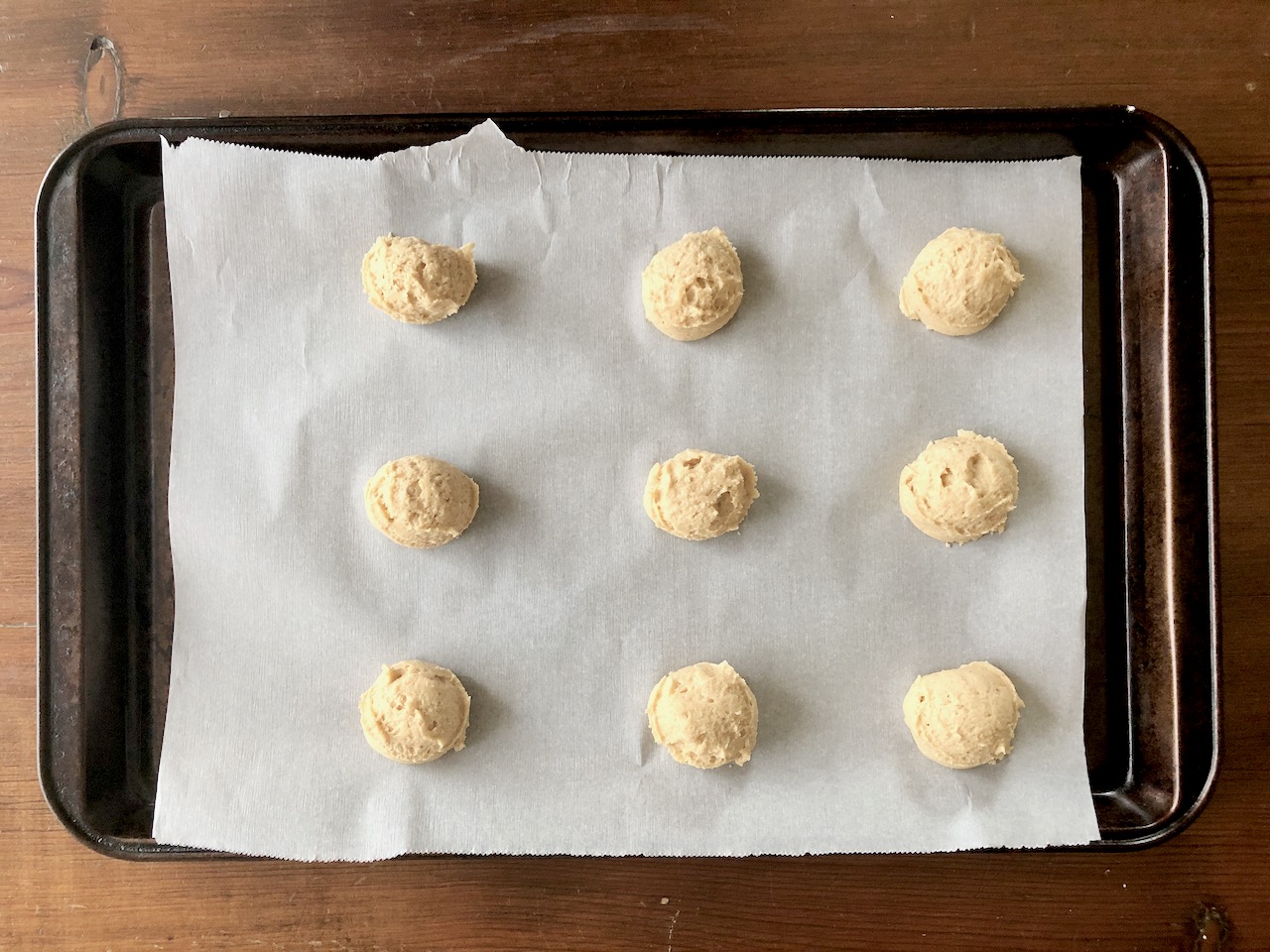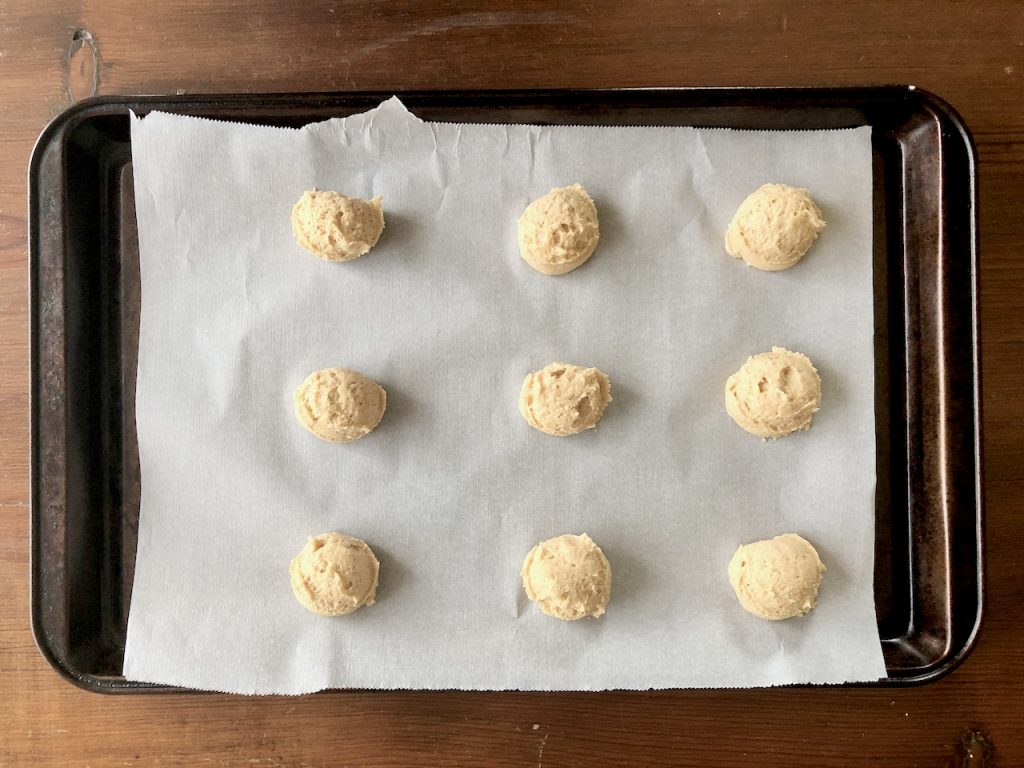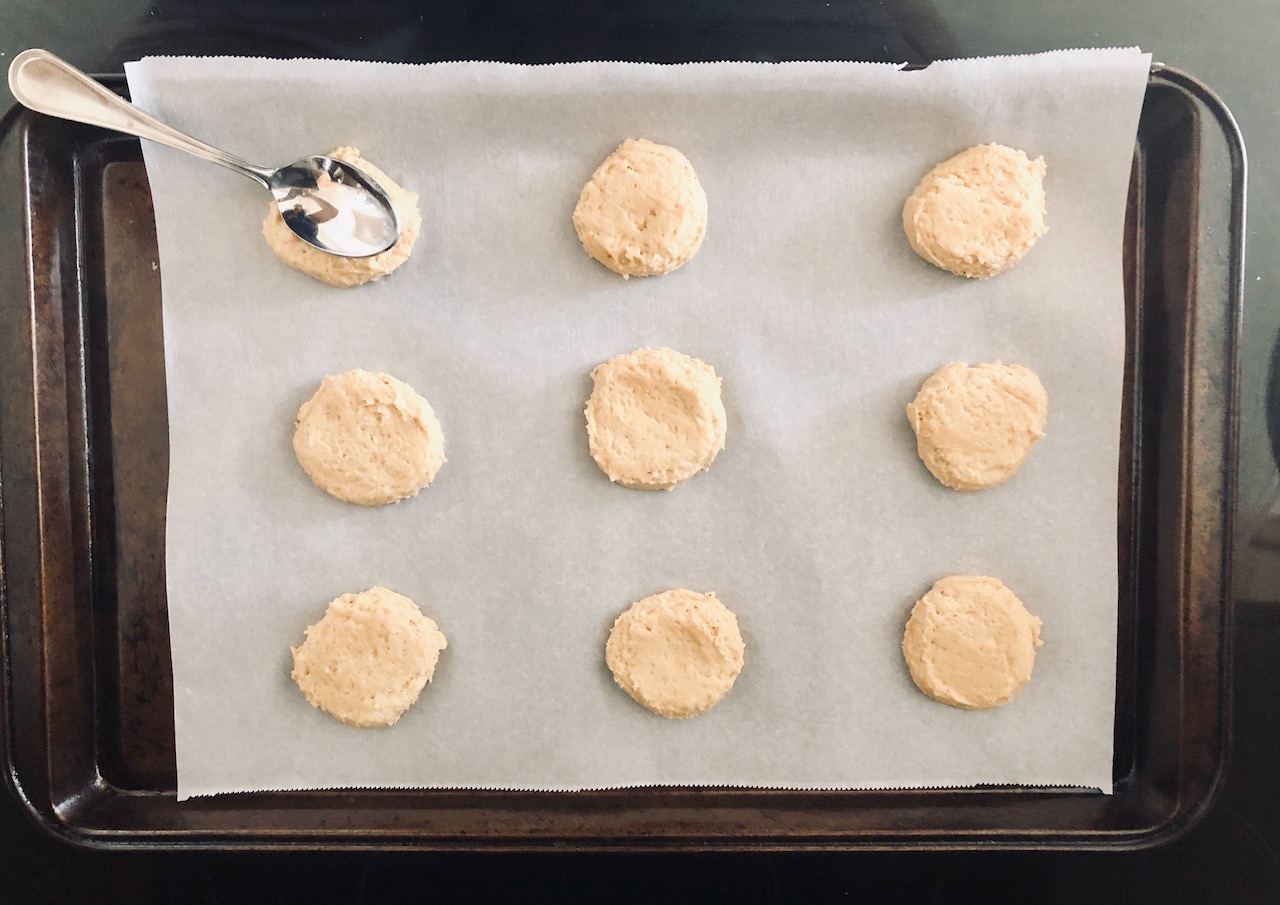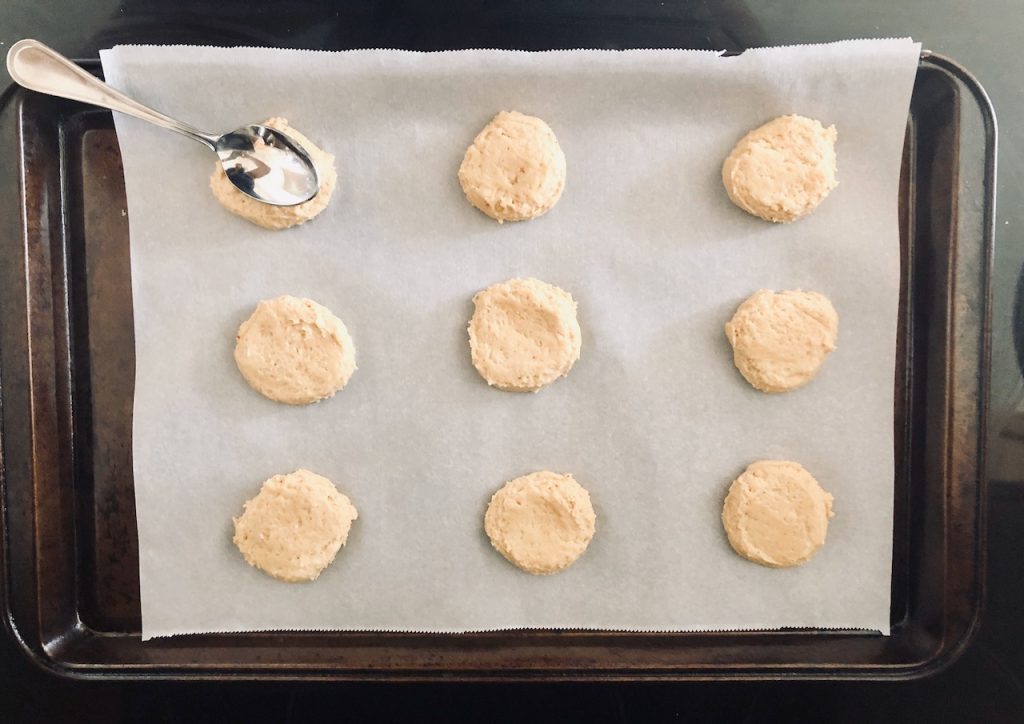 Bake them in batches at 350 °F (177 °C). Take them out after 12 minutes, or as the edges begin to lightly brown. The cookies should stay pale in color.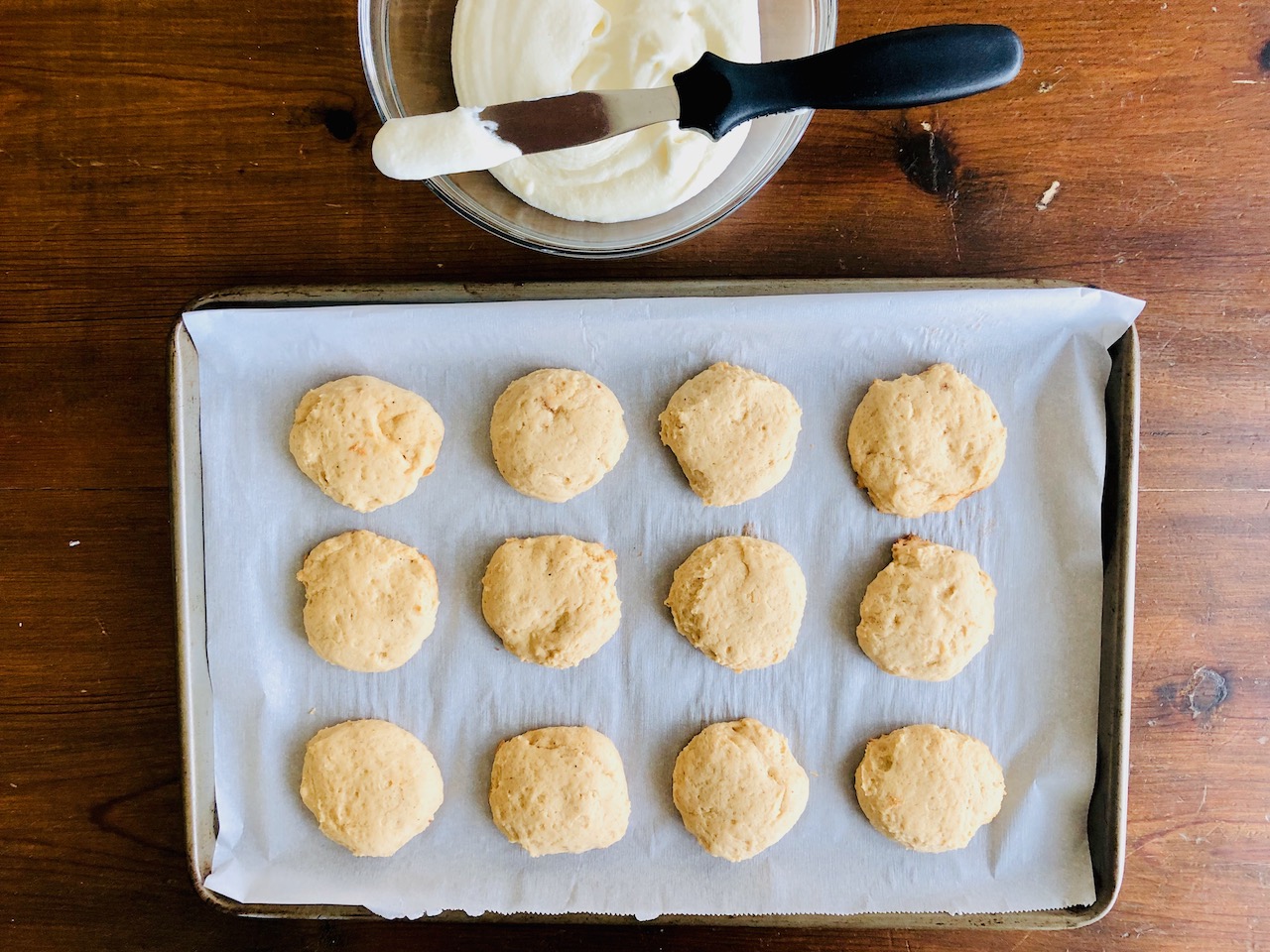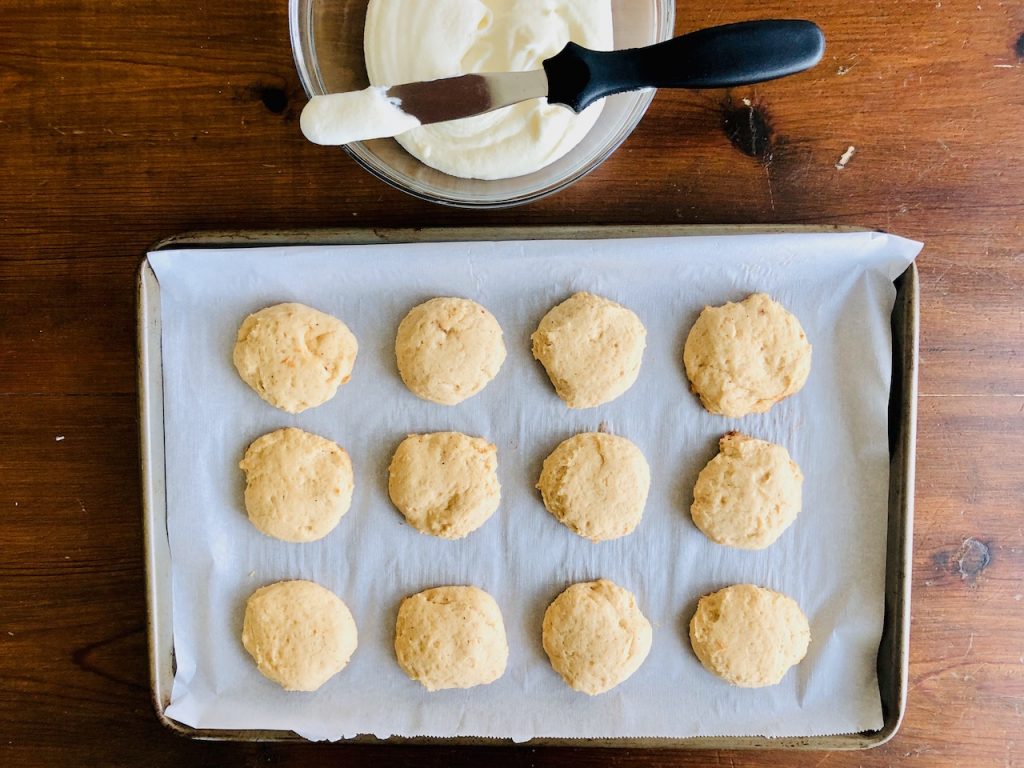 I frosted, drizzle, and left them plain … it's totally up to you! I topped some of them with nutmeg as well. Here's the Eggnog Frosting recipe I used.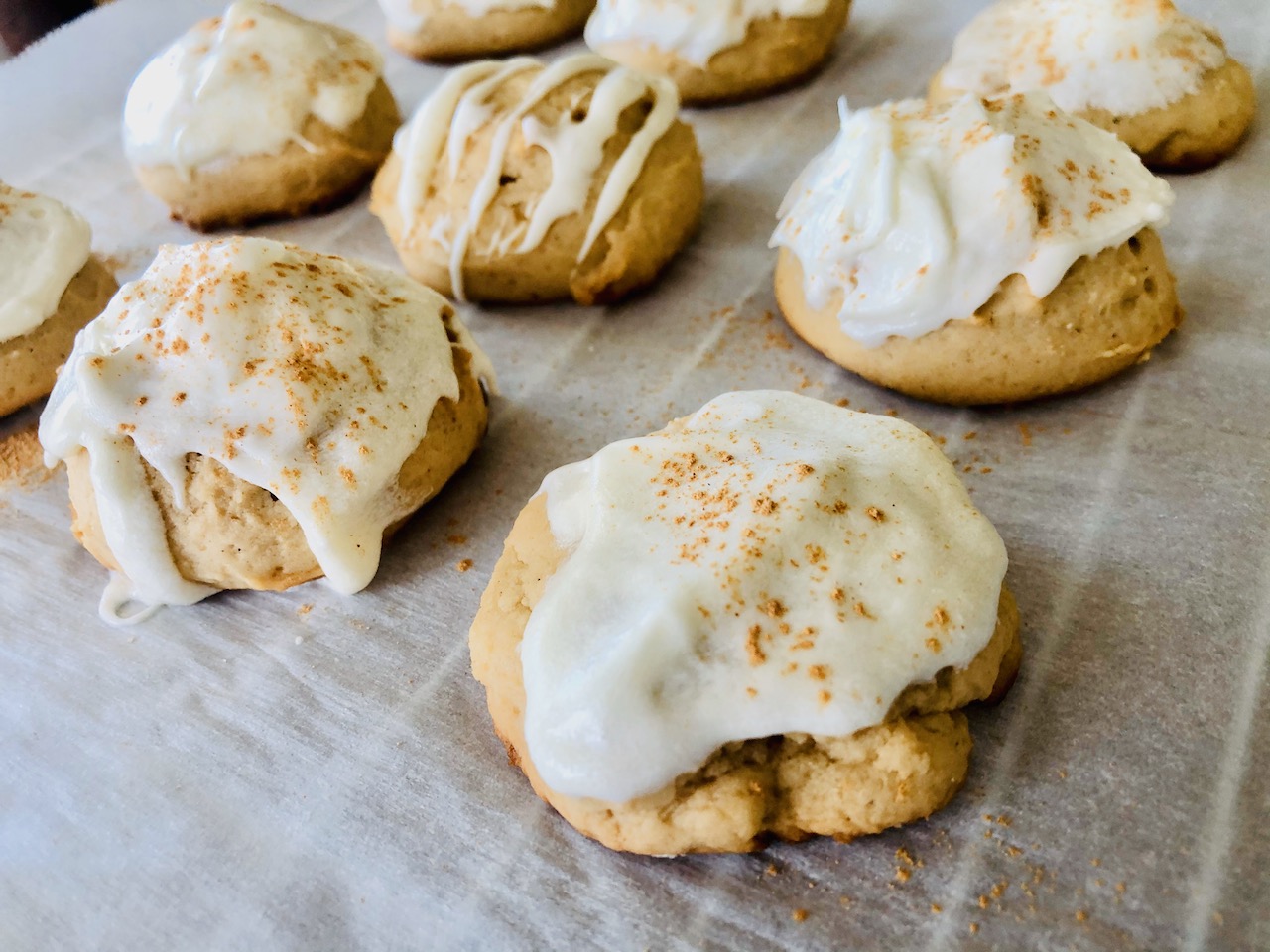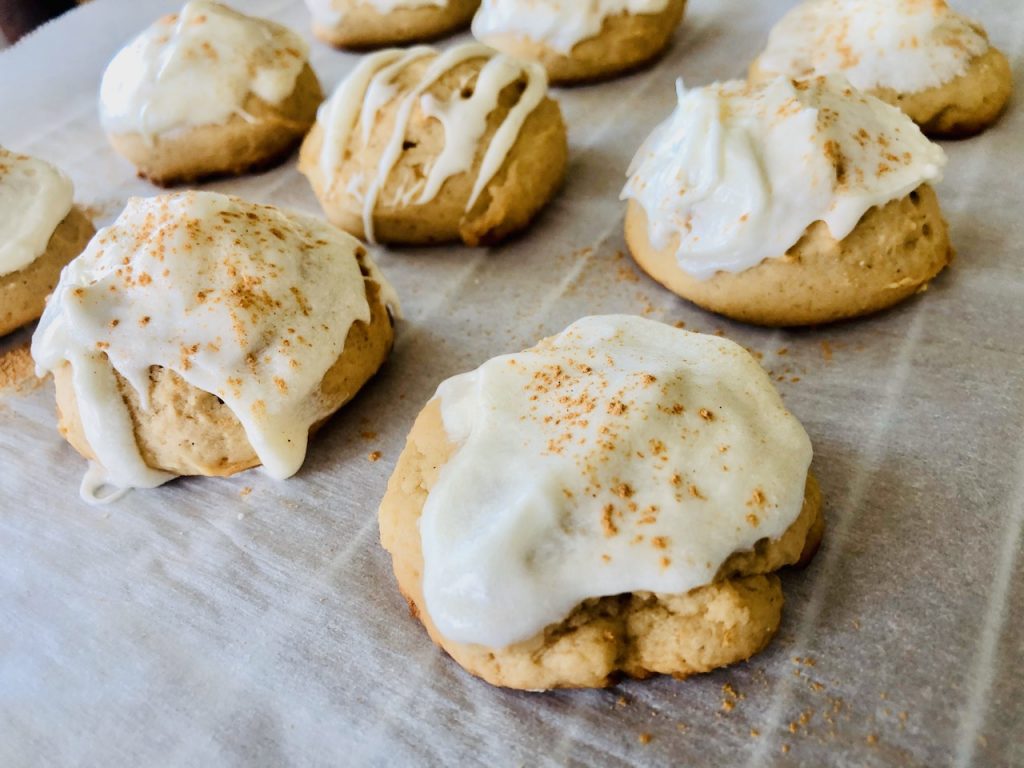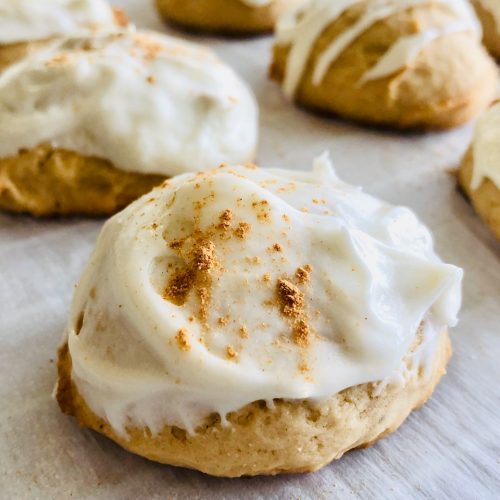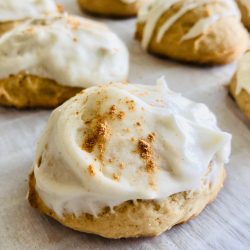 Amish Friendship Bread Eggnog Cookies
These Amish Friendship Bread Eggnog Cookies are a great, bite-sized treat that deliver a festive, holiday punch.
Instructions
Preheat oven to 350 °F (180 °C). Line a cookie sheet with parchment paper.

In a mixing bowl, whisk flour, baking powder, salt, nutmeg, and cinnamon until well mixed.

Using an electric stand mixer, cream butter and sugars until pale and fluffy.

Add egg yolks one at a time until just combined. Add starter, extracts, and egg nog.

With the mixer set on low speed, add in dry ingredients until just incorporated, gently scraping down the sides as needed.

Drop heaping tablespoons 2" apart onto the prepared cookie sheet.

Bake for 12 minutes. Remove from oven and let cookies rest on cookie sheet for a couple of minutes before transferring to a wire rack. Allow to cool completely.

Enjoy!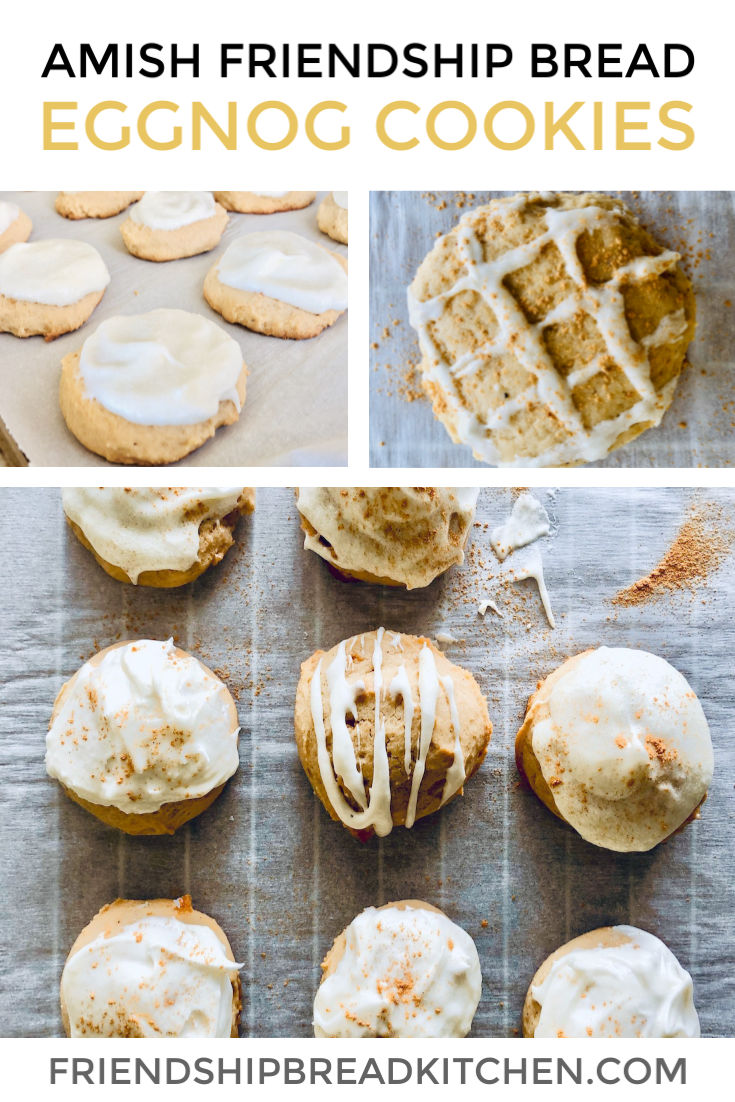 >> Have you tried this? Share your best pic with us or leave a comment below and let us know how it worked for you!